Originally posted by colt_saa:
I have had my P227 for quite a while now.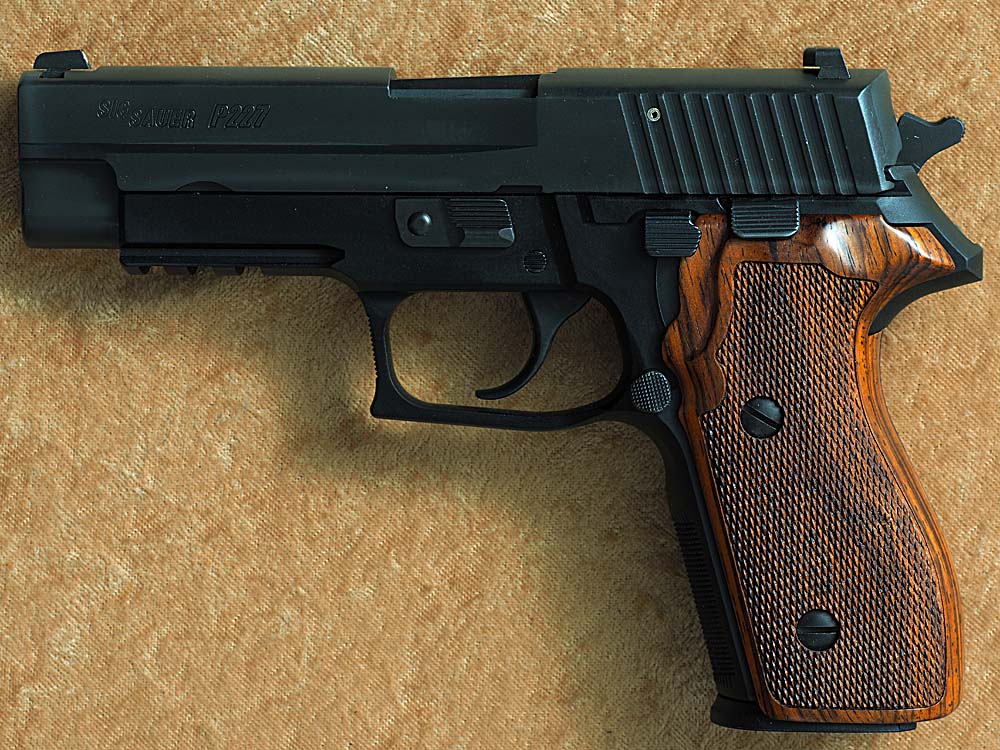 The only reliability issue was that the early magazines had the catch notch cut in slightly the wrong place. Once SIG replaced my magazines all was well. I think I have 4 of the 10 round magazines and 3 of the 14s at the moment.
I find my P227 to be as reliable and accurate as all of my P220s have been over the last 4 decades.
I do like the slight undercut at the back of the trigger guard (adopted from the X-family).
I would have preferred if the factory had installed the standard trigger instead of the short trigger. One day I will get around to changing it.
I did put the Hogue Cocobolo wood grips on mine as soon as Ken had them ready for us.