I've had a P365 since February 2019 and now have 1300+ rounds through it. I've handloaded for it since day one and found it to be nearly 100% reliable.
My commercial practice ammunition has been American Eagle, 124 gr FMJ's with a smattering of 115 grainers. (I like the brass for reloading, and in the case of the 124 gr, it's been as accurate as my best tailored handloads.)
Out of the box, the trigger was better than any of the three Glocks I've owned (two G19's and a G23), and I've had no trouble with it whatsoever. The sights, IMHO, are the best of any carry pistol I've shot. I especially like that big green dot front as it's easy to pick up in any lighting condition. Tritium night sights (a must have for any true carry piece in my opinion) are good as delivered by Sig.
Ergonomics are especially good for my Size "L" hands. I find the trigger reach just right and the slim grip profile makes this gun feel more like a duty size weapon. I shoot it well, and have found it superbly accurate with both practice and CC ammunition, to include LSWC's! From 10 yds, in a modified Weaver Stance, it will keep an entire mag load in an inch. see pic below. Part of the accuracy level is due to the ergonomics and good sights in my opinion...it just fits my hands well and delivers. Impact point for my gun with the front sight level with the rear sight 'ears' is right in the middle of the front sight dot. I'd like it a bit higher at 10 yds, an inch or so, but have no trouble making cranial vault shots (2.5" x 3.5") from that distance out to 15 yds.
I have always carried in an OWB holster and this gun is no exception. For pocket carry, it's a bit heavy in my estimation, unless you're wearing a parka type garment. But that weight, mitigates against 9mm recoil and helps to make this pistol good for 2nd or 3rd shots. Mine rides on my right side at the 4:00 position and I have no trouble concealing it under a t-shirt or light jacket.
Overal, the gun is a real keeper, arguably the best CC gun I've ever found in over 50+ years of handgunning. It's been my daily, go to town gun for right at two years now...It's fun to work with, handles superbly and the combination of accuracy with reliability and 10+1 capacity makes it a winner in my book.
YMMv, Rod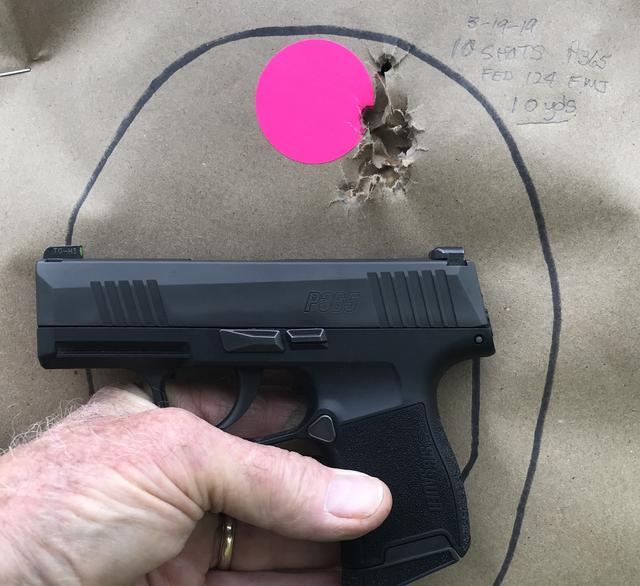 [url=https://postimages.org/]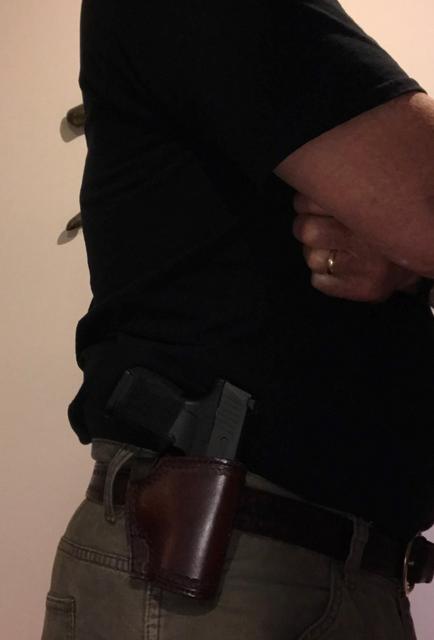 5th Spl Forces, Air Force Bird Dog FAC, lll Corps RVN 69-70.... We enjoy the Bill of Rights through and by the sacrifice of our veterans;
Politicians, Preachers, Educators, Journalists and Community Organizers are beneficiaries, not defenders of our freedoms.