quote:

Originally posted by rat2306:

quote:

Originally posted by Sunset_Va:

I can't decide on the 22 or 23. I had considered the Model 32 or 31, but with the recent addition of a Ruger PC4 (40 SW) decided to go with the 40 SW. I've had both the 23 & 22 in the past , Gen 3's.

Believe I'll go with the 22, have a Gen 4 G23 with TLR 7 resting as the bedside arm at the moment.
I concur with the G22 recommendation.
I had a dilemma between the G22 and G31 a several years ago.
Don't really care for 40cal, but wanted to get back into 357sig again after having a P229 40/357sig combo 26 years ago.
I ended up buying a Gen 3 G22 and a G31 barrel from Glock.
Had the G31 barrel done in CCR's CPII for quick identification.
I figured (at least back then in 2012) 40cal was always going to be easier to find than 357sig.
For awhile 40cal was the only thing on the shelves at Walmart.
Also I thought the 40cal G22 would be easier to sell, than the G31, if I wanted to sell the pistol.
Sold both the G22 and G31 barrel (and a lot of ammo) to my son in law when I consolidated ammo calibers 3 years ago..
Running 357sig in a G22, G23, and G33 is just a barrel swap, and 357sig is just plain fun to shoot.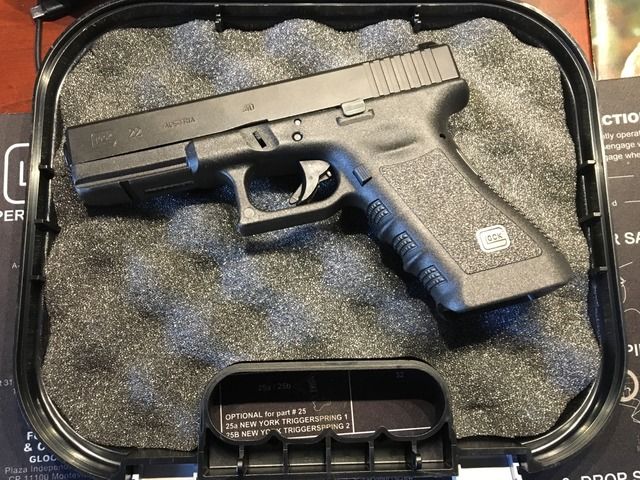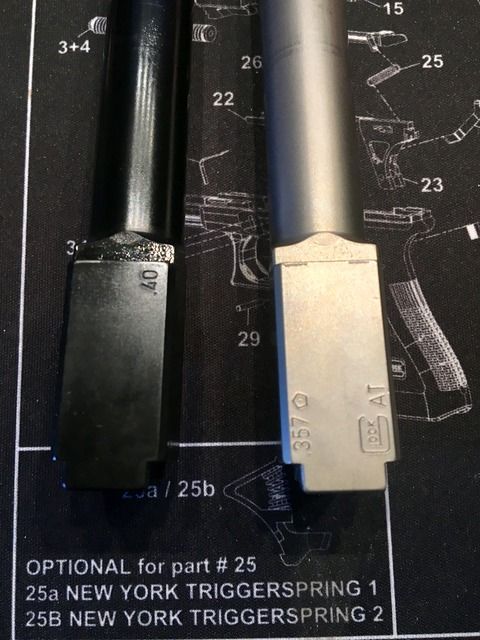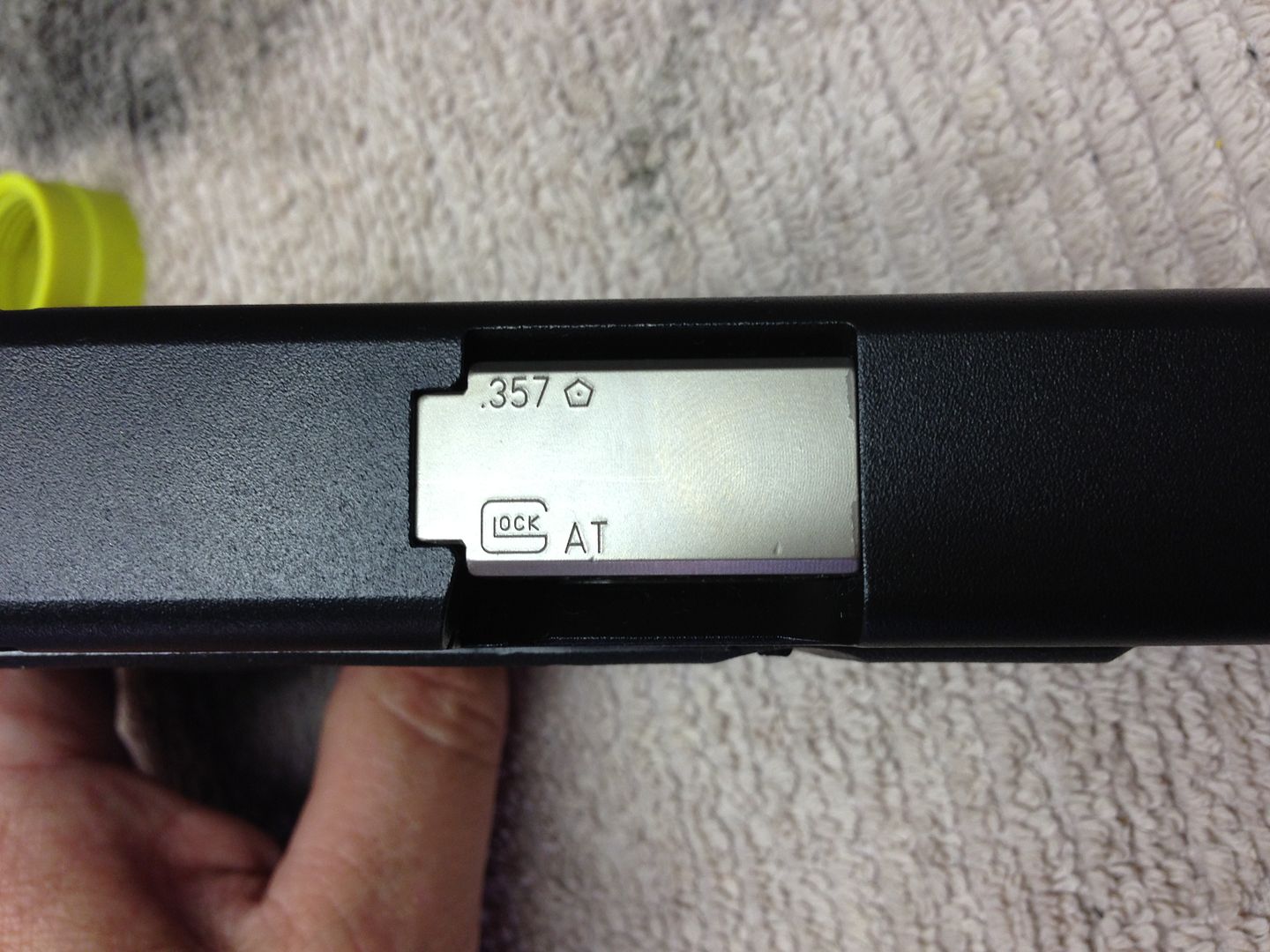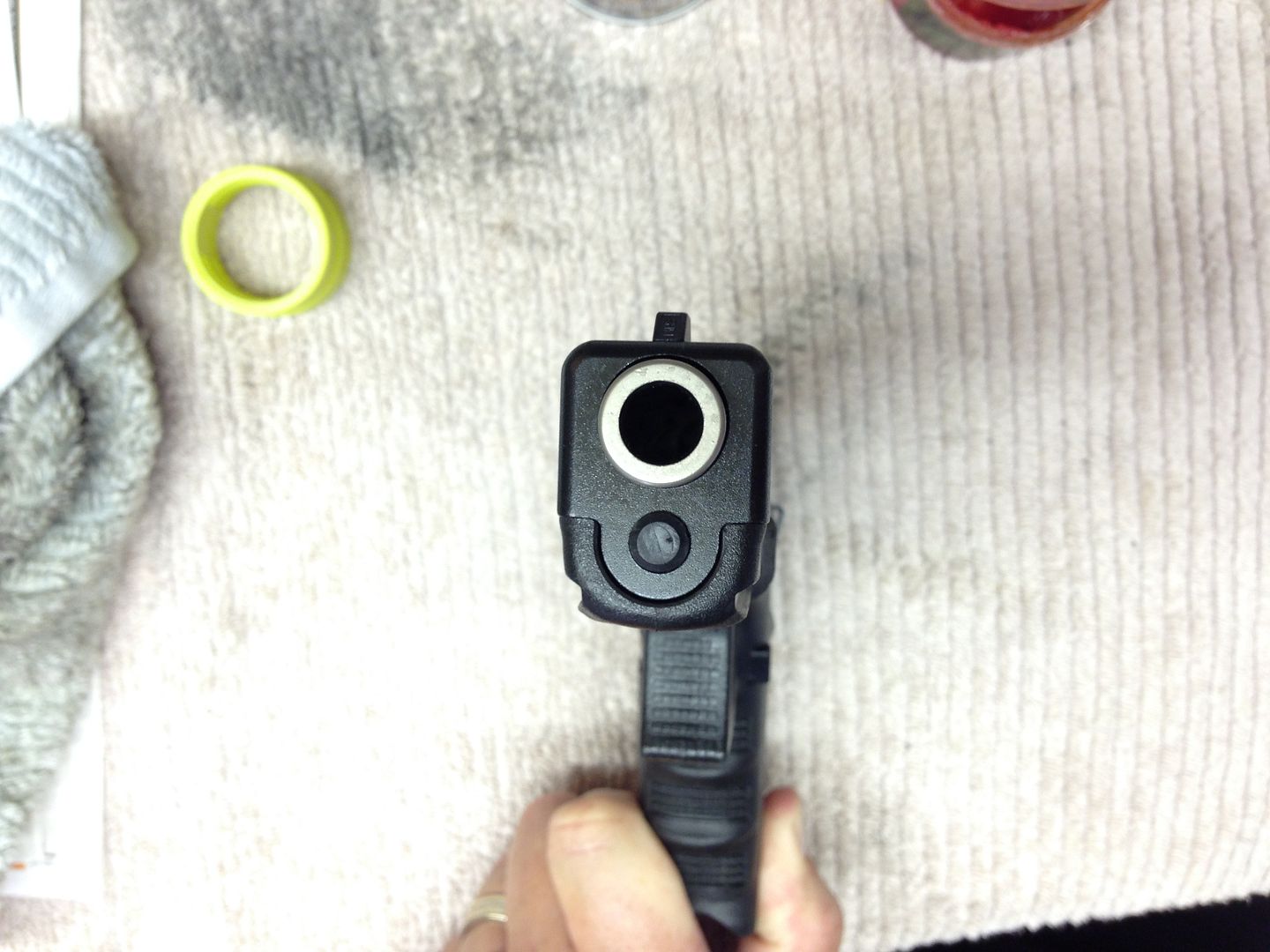 Did the same thing, but backwards, when I bought my Gen 2.5 G33.
Had the slide and G33 barrel done on CCR's CPII.
Bought a used G27 barrel on eBay.
Sold this combo a little before my caliber consolidation.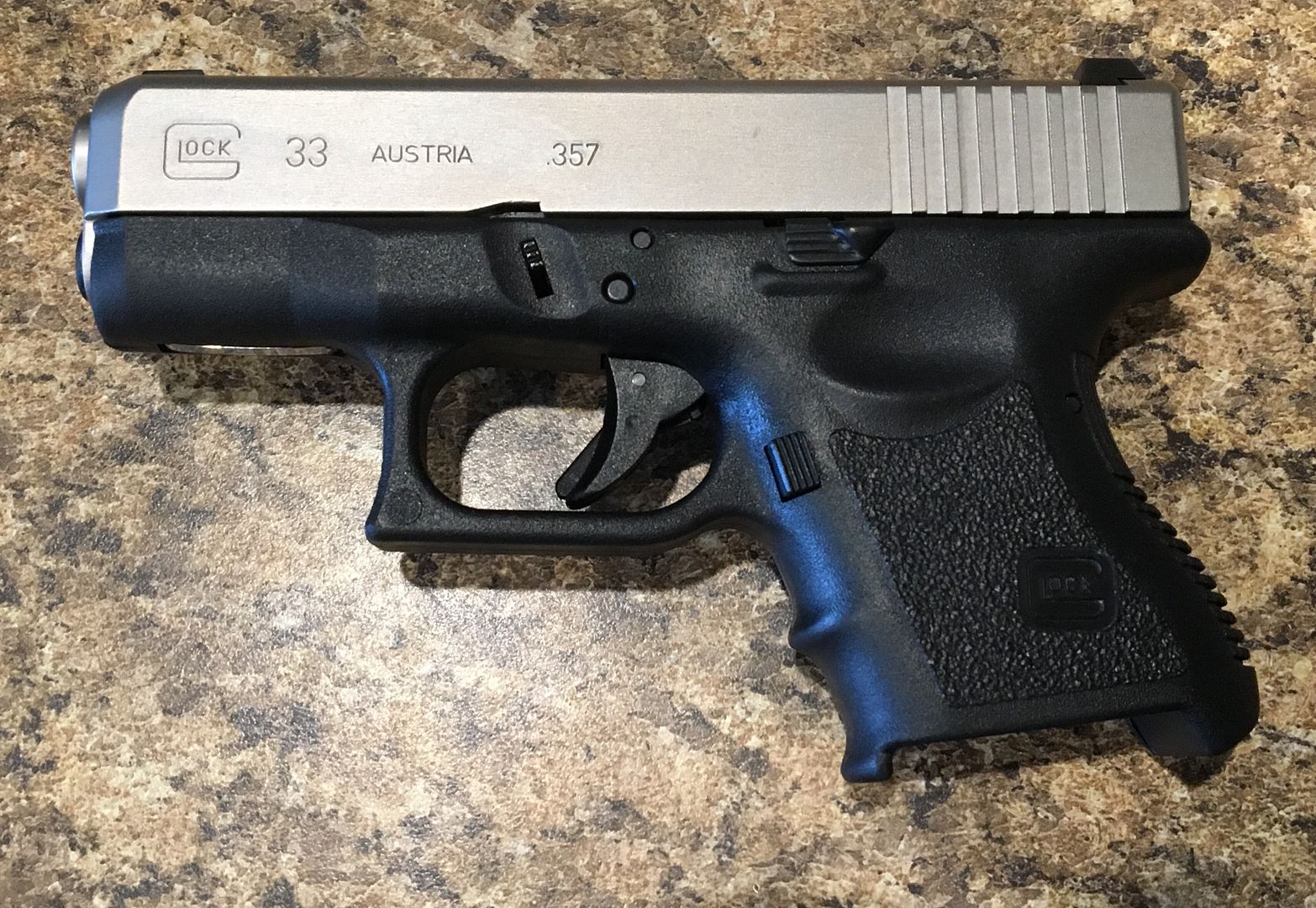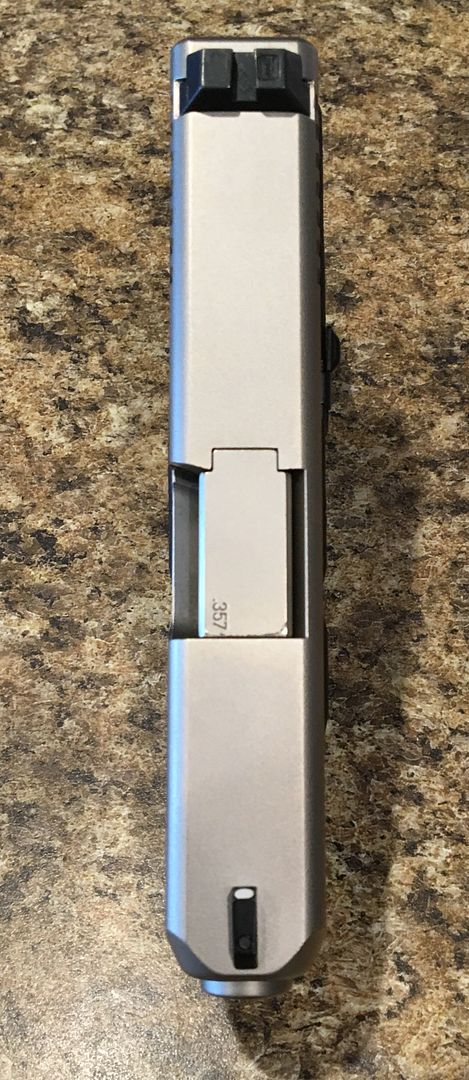 This message has been edited. Last edited by: 1lowlife,


Thanks..