Well, that didn't take long.
After 2 people flaked on me I sold the 19X today.
Hours later got the Glock 45.
I might have got it a little cheaper from a gun show, but then I'd have to go to the gun show.

Price I paid locally was equivalent to the best price on Gunbroker, plus shipping, plus transfer fees.
I bought it with the Ameriglo sights, so I won't have to change them later.
So without shooting it, it seems the perfect Glock.
With the large back strap my usual Glock high aim on the draw is eliminated.
One more thing, the serial number has my son's initials in it.
Which is good since in the end, he will end up owning it.

Looking forward to some range time.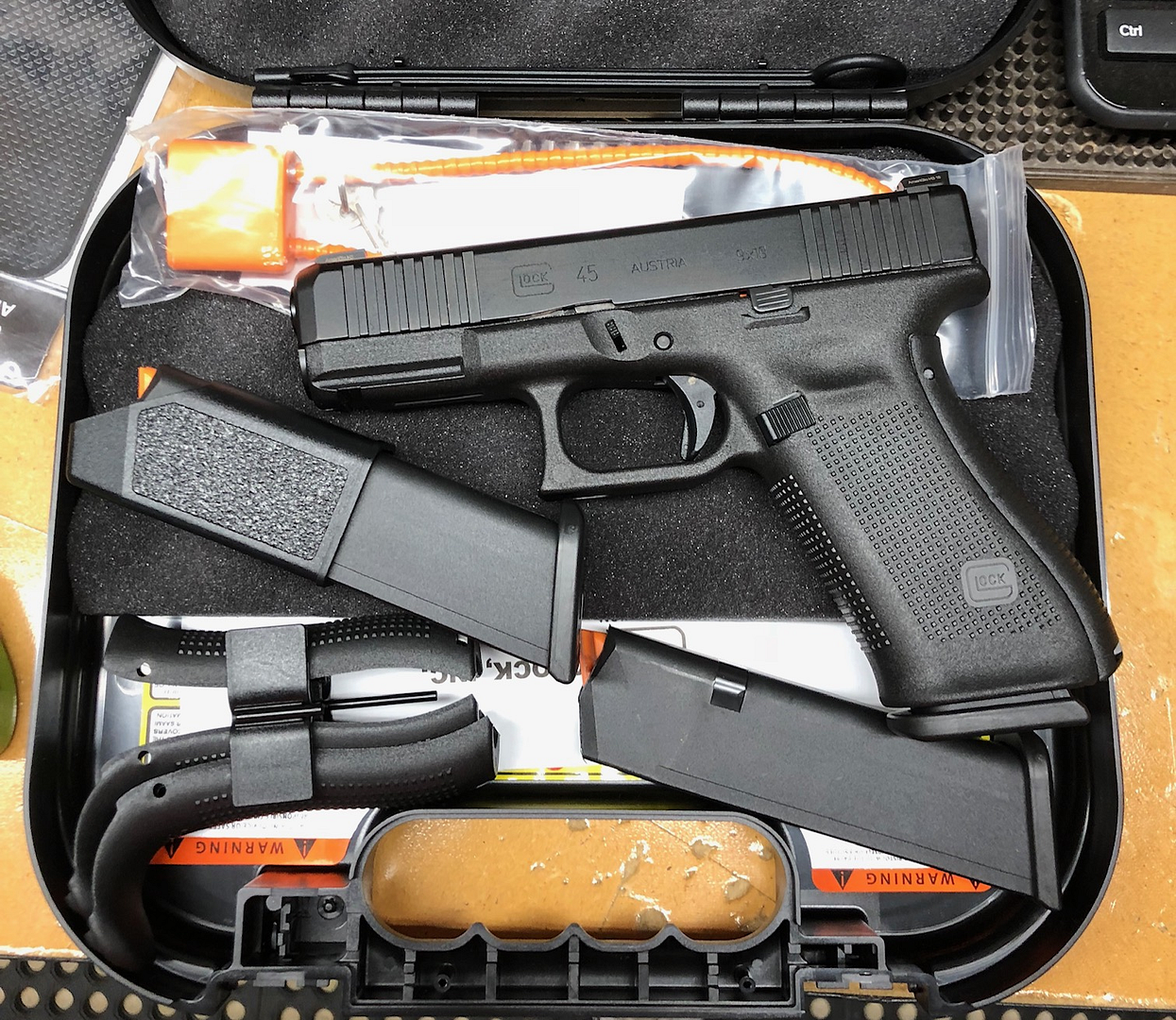 _________________________________________________
Learn it, know it, live it.......Brad Hamilton
Certified iPhone and Glock fan-boi..
ΜΟΛΩΝ ΛΑΒΕ!