So, went back to the LGS to buy the used G30sf today.
But, come to find out, it wasn't an SF, it was a standard G30.
I like the SF better since the lower back strap digs into my palm on the standard G30.
They had a new G30SF with Meprolights on it for $685 +tax.
I passed on that.
There was a local gun show this weekend so I toughed it out and went.
Huge crowds, overpriced guns and ammo aplenty.
This one guy had a well worn West German P226 with a price tag of $1500.
I shit you not..

Hell, if I can get that much for my WG P226, I'd sell it..

Cruised the show, found 2 G30SFs.
One for $545, the other for $579..
Gee, what do I do?
I bought the one for $545..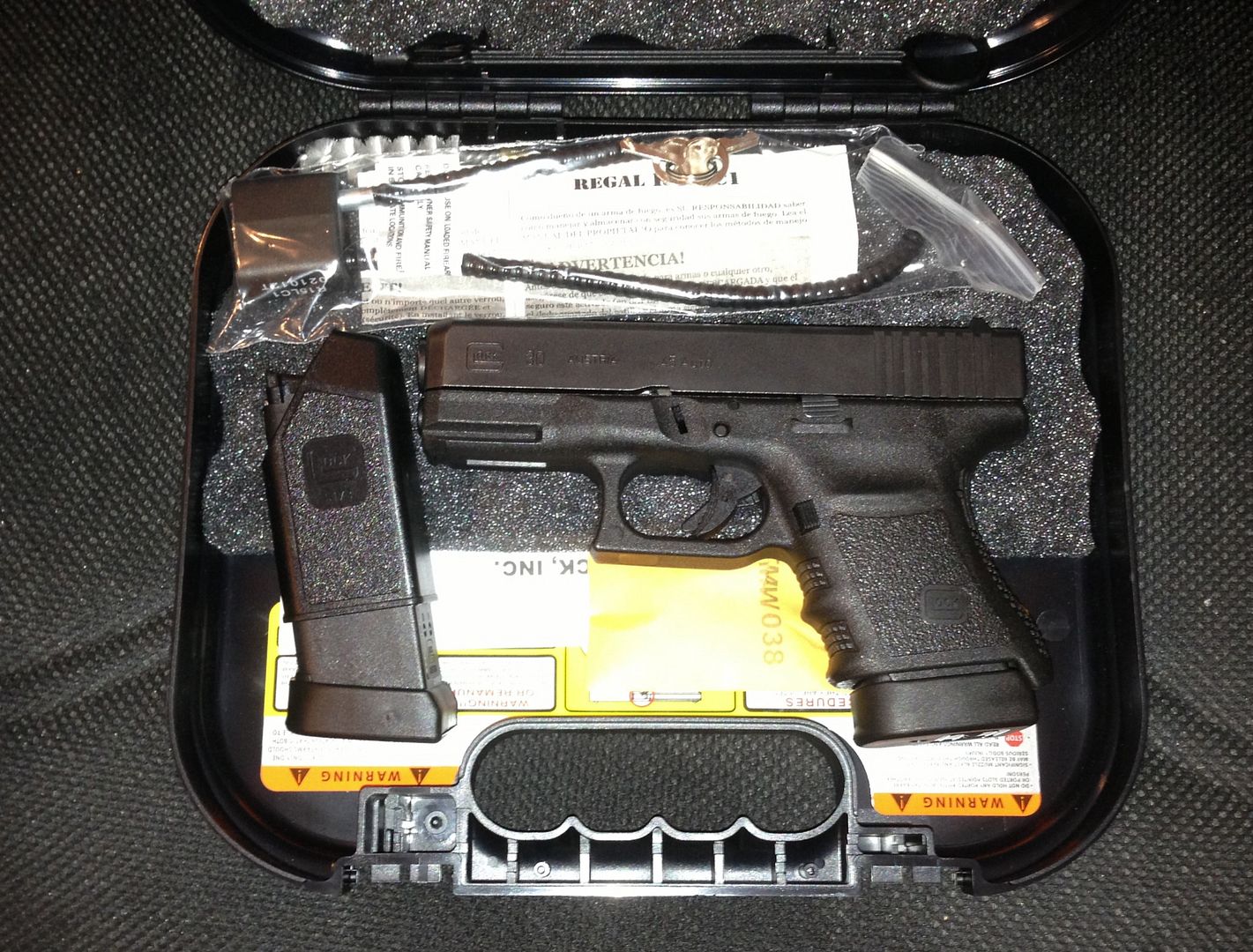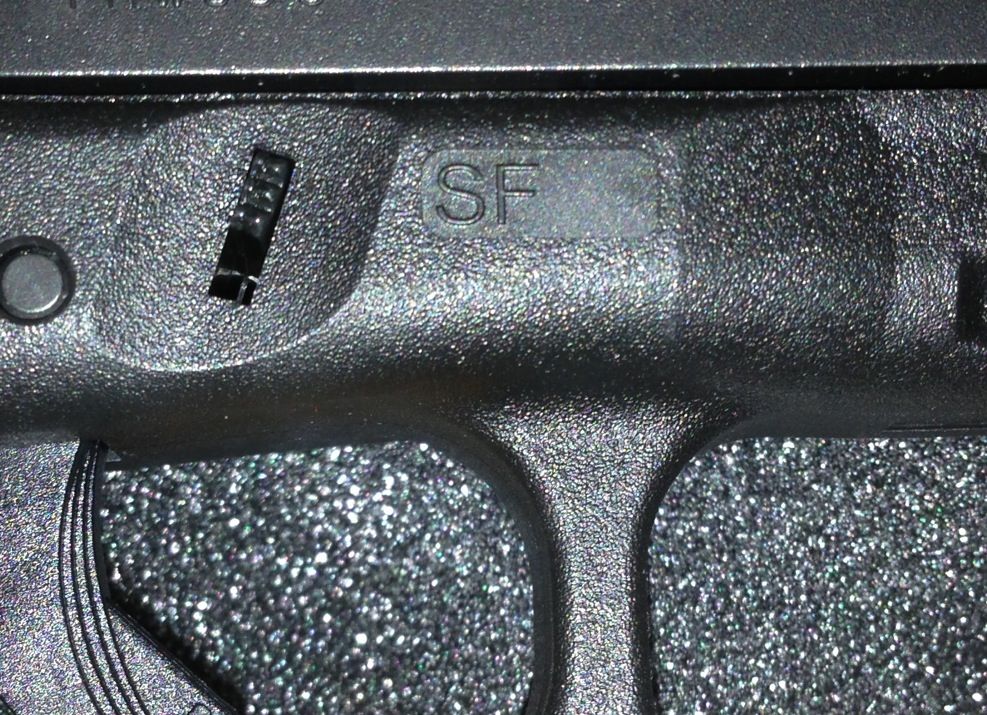 Already ordered steel stock sights, a 9 rd mag, and a couple Pearce finger extensions..
I need to find a holster because I am gonna carry it..
Perfect match for my G21..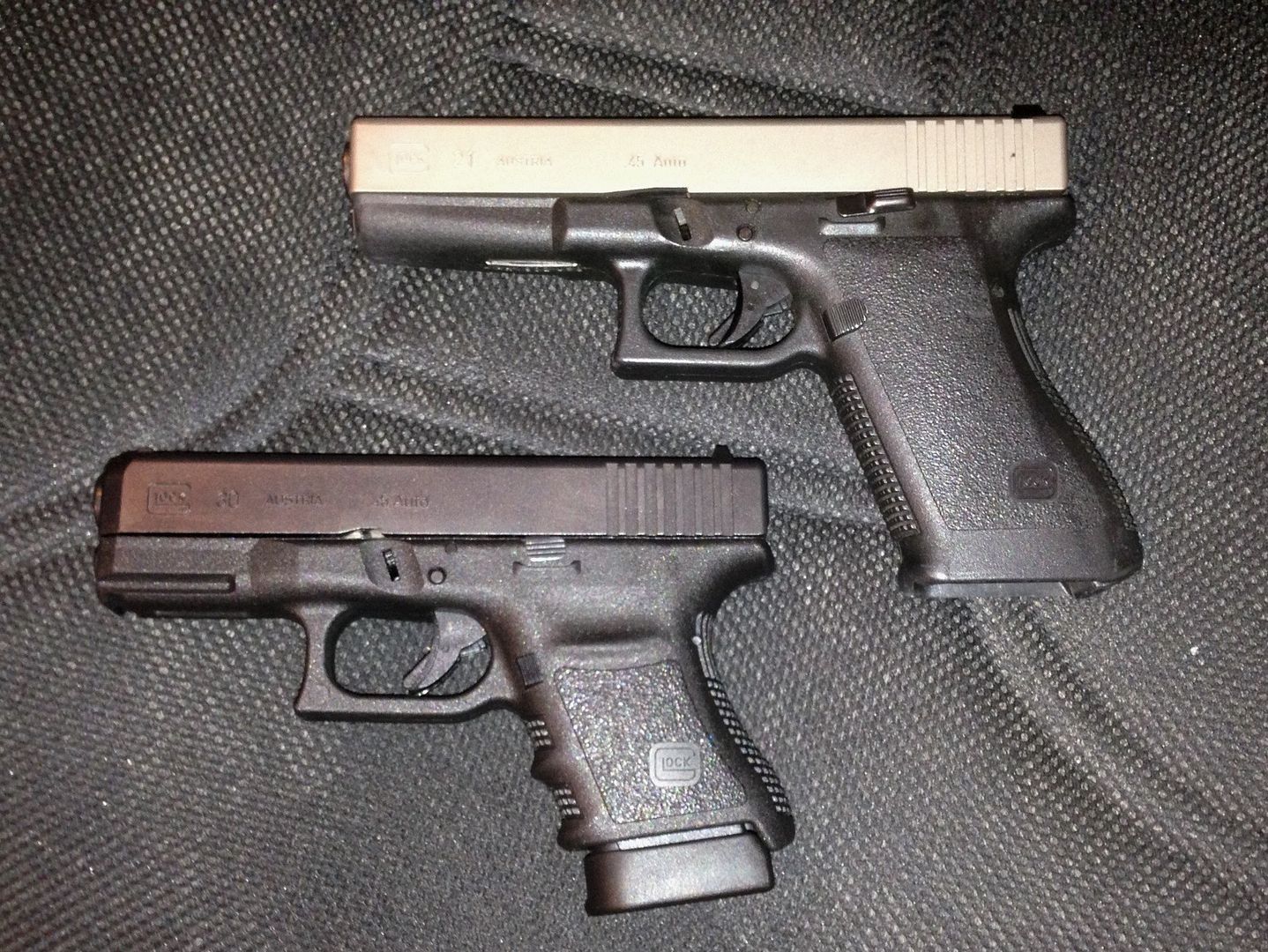 Though about waiting for the G30S to come out.
But I think they will be hard to find, and probably $700 + on the price.
I used to be all Sig and anti-Glock.
Now I own 1 Sig and 4 Glocks..
How did this happen...?

_________________________________________________
Learn it, know it, live it.......Brad Hamilton
Certified iPhone and Glock fan-boi..
ΜΟΛΩΝ ΛΑΒΕ!