After getting the CZ bug in February of last year with my CZ-75B Omega, I started looking for a P-01 Omega. As you know, not easy to find.
In January of this year I picked up my SP-01 Tactical, still checking websites for a P-01 Omega.
Wednesday a gun shop in Phoenix got in 3 P-01 Omegas, so I immediately went on their website and purchased one; drove up there today to pick it up and do the 4473.
I can't wait to shoot this thing! It feels great in the hand, just as my other CZs do.
Below are the obligatory pix. Thanks for reading.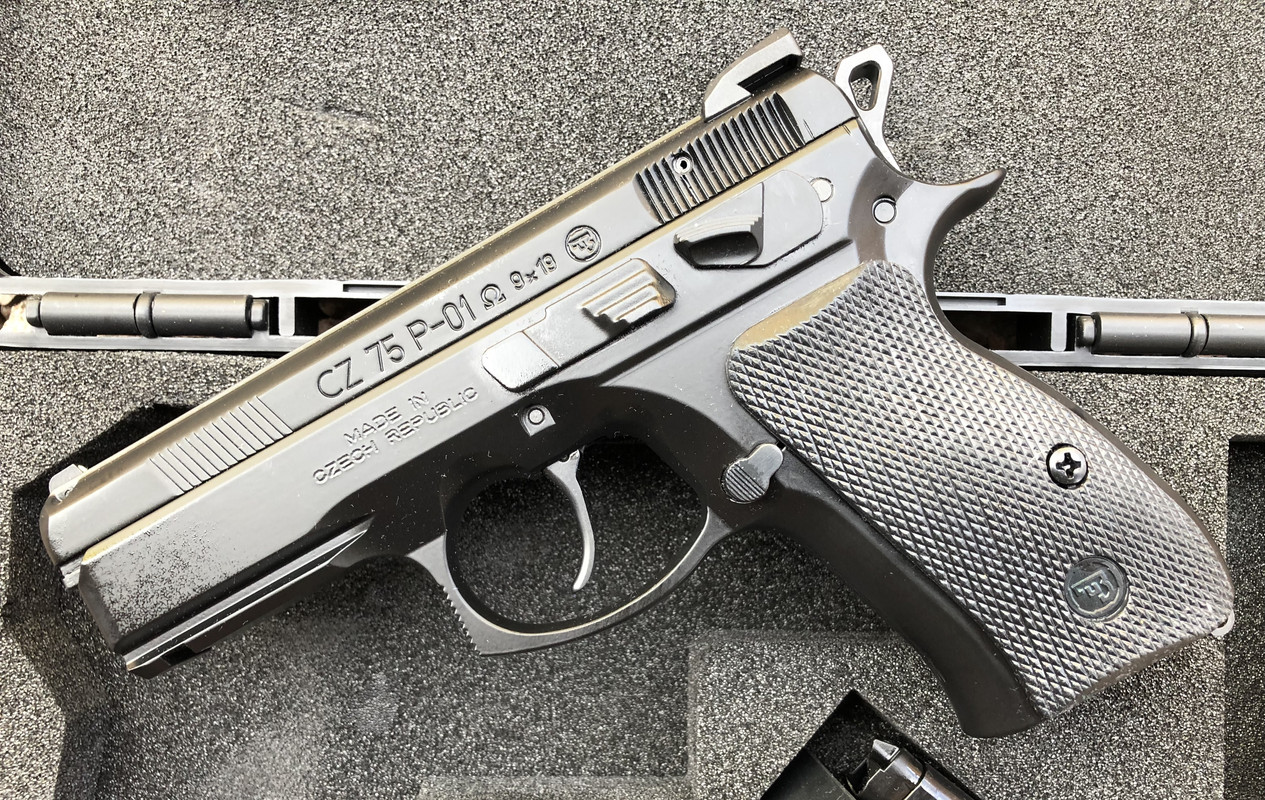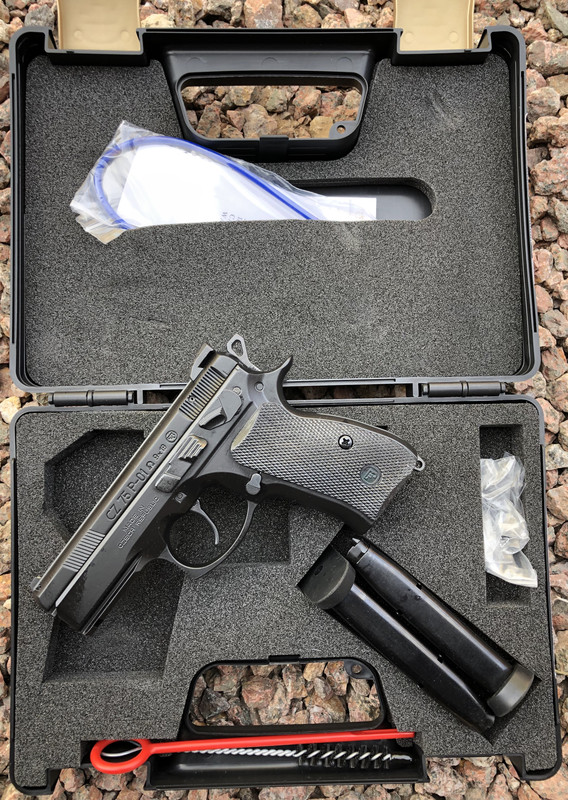 Regards From Sunny Tucson,
SigFan

"Faith isn't believing that God can; it's knowing that He will." (From a sign on a church in Nicholasville, Kentucky)