When I was contemplating doing the evaluation, I knew it was going to be a long term deal. I originally had planned to do a side-by-side testing between the Ni P228 and the black one, also mint condition. I actually started the first sessions with both, shooting 200 rds through each. But then, thinking it over, it was going to be just too much. Also, there are tons of black guns out there already that are well used. But, how often do you see a detailed documentation on a Ni SIG? I haven't seen one. So, the black gun was retired (I actually subsequently sold it). I know, it would have been ideal to keep going with both. But, what can I say. Someone else is going to have to pick up the slack.


Here are the pics of the first session with both guns.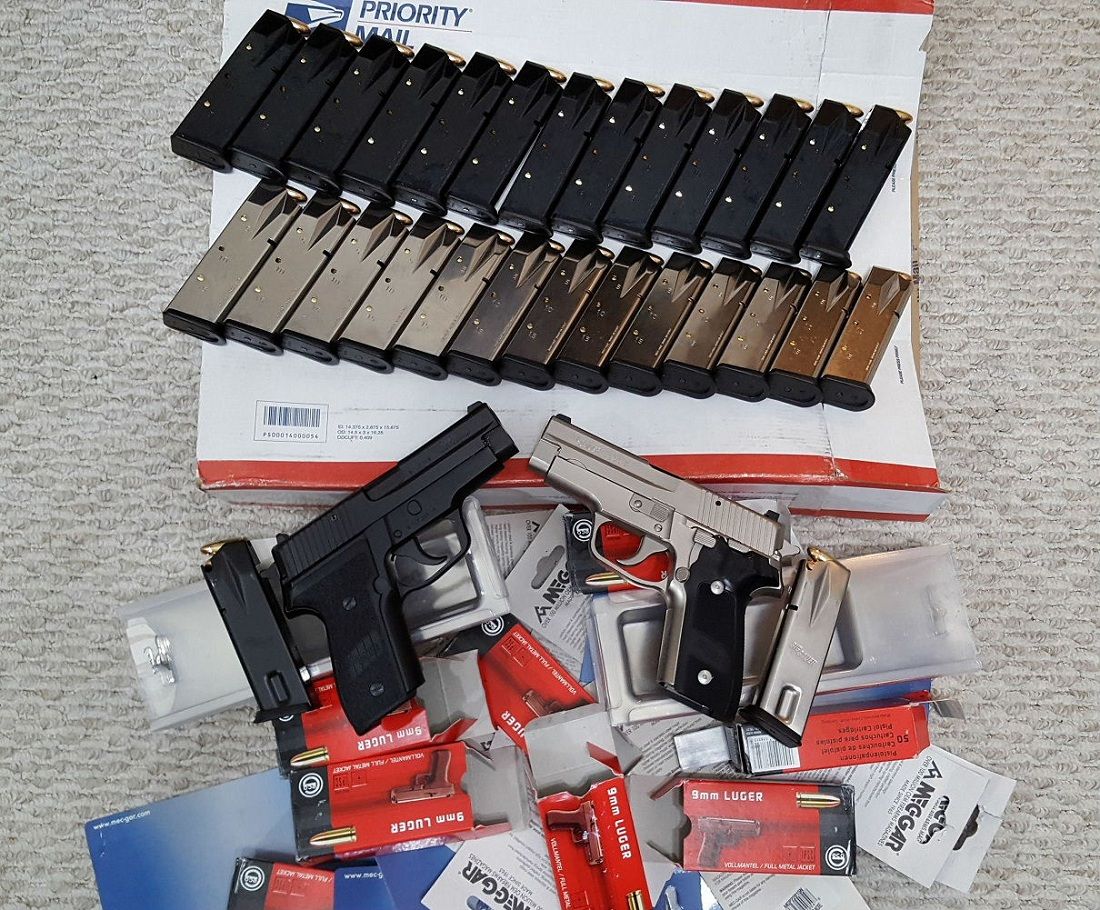 Ni gun after 200 rds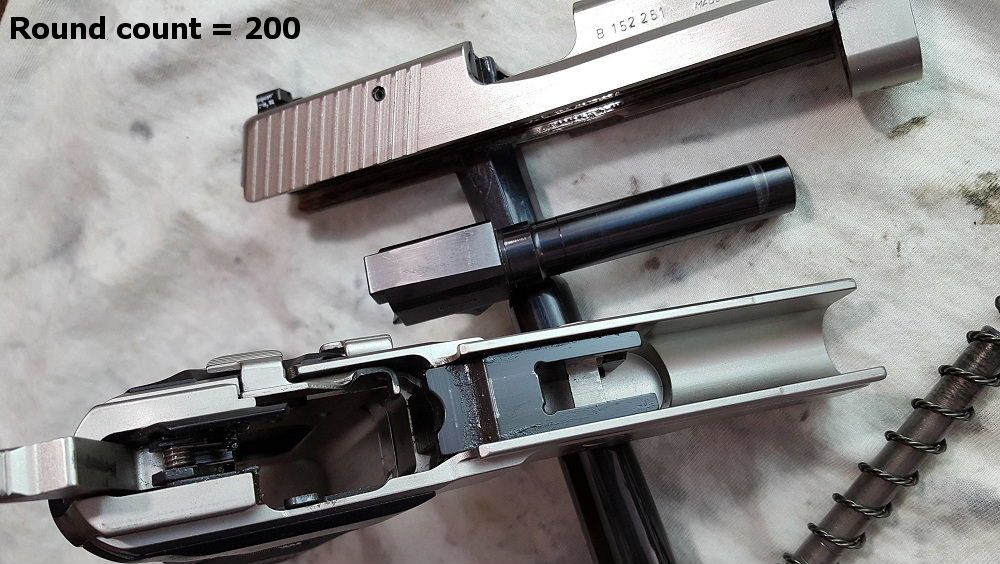 ---
Black gun at zero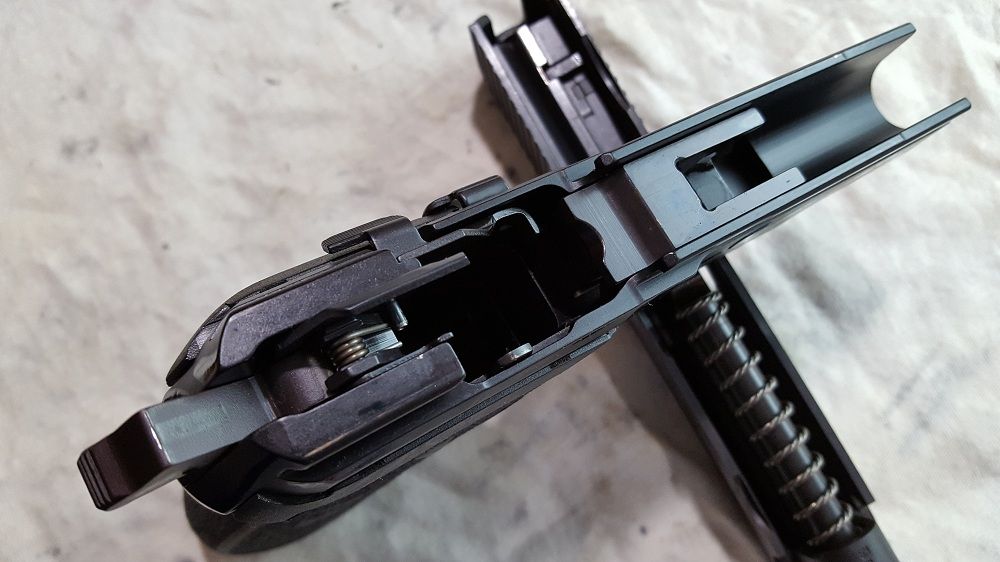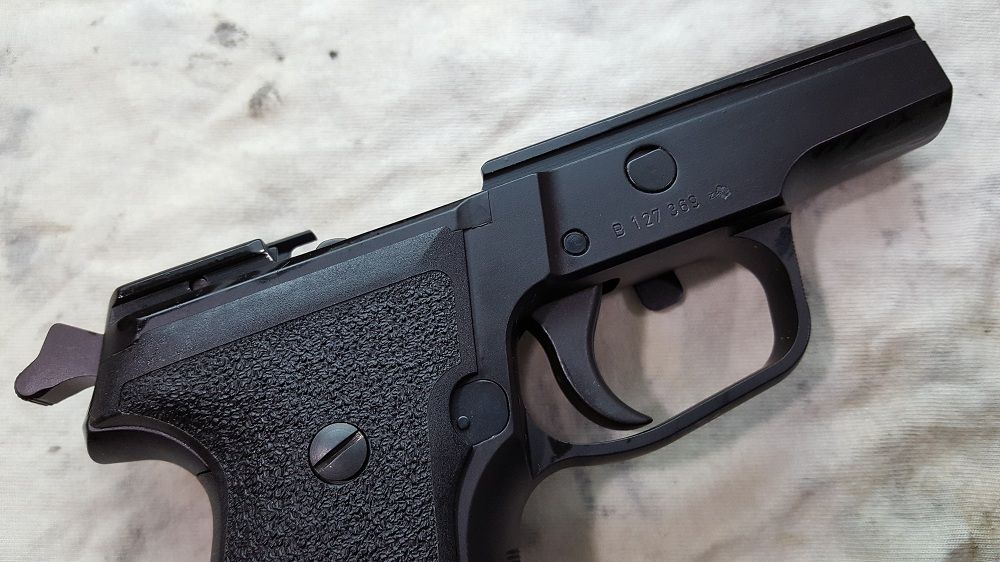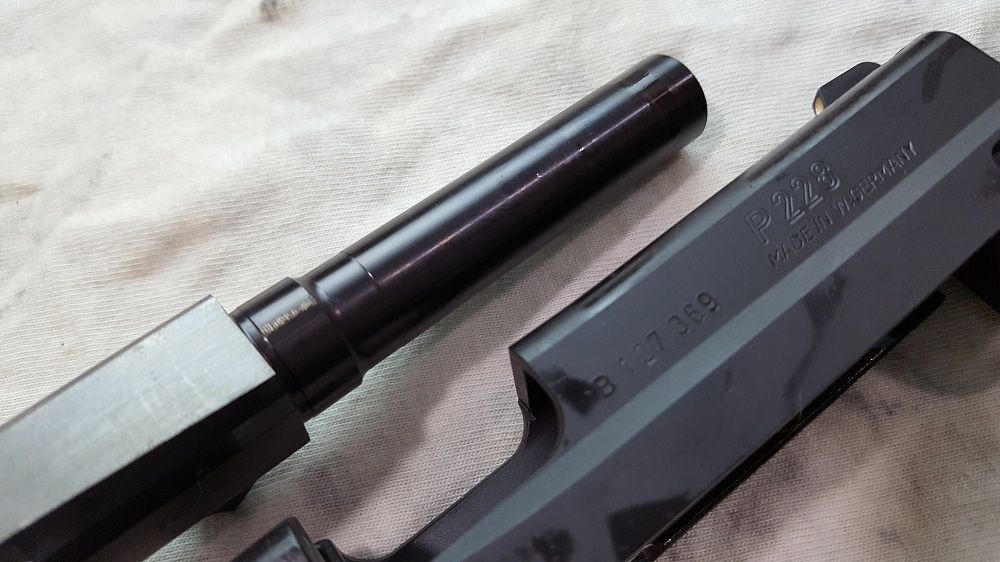 ---
Black gun after 200 rds
---
Also, prior to this, I was what you would call an occasional shooter. I probably averaged once-a-month shooting, with 200 rds top, if I'm lucky. Also, I kept reading folks shooting thousands of rounds through their guns. That was also a motivation for me to give mine a try, at the same time to see how the Ni gun will do in the long term. Yeah, 10,000 rounds is just the beginning. It looks promising so far. Of course, I'm not a metallurgist and have no special ways of detecting any micro defects. So, only to my unaided eyes, the frame looks good still, with some wear, but no exposed shiny aluminum. But really, the minimal barrel smileys are what surprised me more.
Nothing was replaced during this whole process. Springs and breech block pins are still original. Not surprisingly, you can actually feel the recoil spring getting softer/weaker now, at 10,000, compared to the beginning, when it was really stiff.
How do I keep round count? Easy. I wrote down exactly what I loaded and brought to the range each time. The rounds were all loaded and ready to shoot for each range trip. There was no need for breaks to reload the mags. Continuous shooting until I ran out of ammo.