Dan Wesson has several alloy framed commander 1911s with round butts. (Dan Wesson is the best bang for the buck in $1000ish 1911s. They're semi-custom guns that are a noticeable step up in quality from standard factory 1911s.)
Their various alloy-framed round butt Commanders aren't available in bare stainless/silver. Instead, they all have stainless steel slides finished with a black Duty Finish coating, which is a fantastic combination that will easily stand up to your sweat.
The Dan Wesson Guardian is a traditional alloy-framed 4.25" Commander Bobtail:
https://danwessonfirearms.com/product/guardian/
The Dan Wesson ECP is a quasi-Commander Bobtail, having a 4" bushingless barrel instead of the traditional 4.25" barrel with bushing:
https://danwessonfirearms.com/product/ecp/
And the Dan Wesson Vigil Commander is another alloy-framed traditional 4.25" Commander with bushing, but it only has a slightly rounded butt, so it's not a true round butt/bobtail frame.
https://danwessonfirearms.com/...uct/vigil-commander/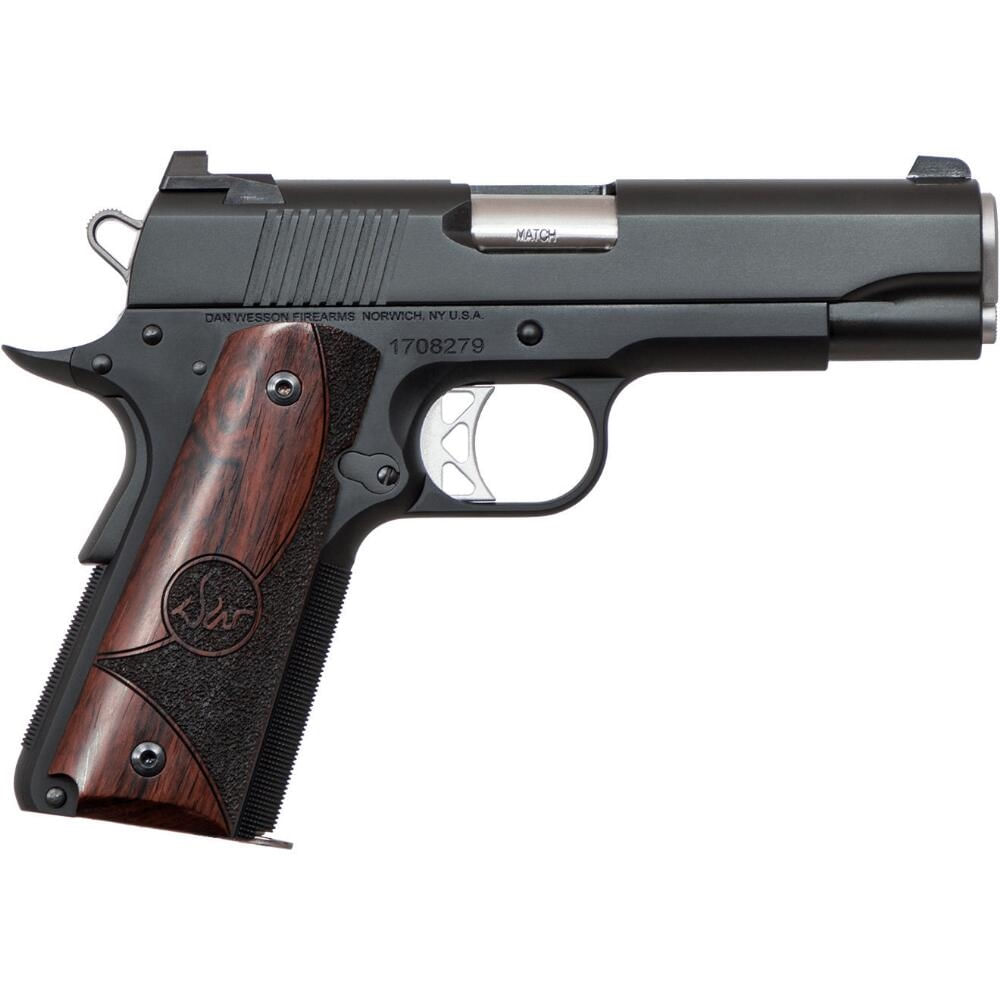 Or, the Vigil is also offered in a CCO configuration, with an alloy Officer frame and Commander slide, if you'd like the grip to be even shorter and more concealable.
https://danwessonfirearms.com/product/vigil-cco/