I scoffed at the SigPro for a long time. SIG's answer to the Glock and still a DA/SA. Bah!
Well, although the P320 is what the SigPro should have been, the SP2022 is a damned fine pistol. Wish I hadn't written it off for so long.
I picked one up just because they were selling for $350. Though I've never seen them sub $350, much less under 3 as someone earlier alluded to. I guess I get the "P226 on a polymer frame" thing but it's an over simplification. I don't think there's a single part that's cross compatible. Maybe the trigger. And I mean the trigger, not the trigger assembly. What many often refer to (incorrectly) as the trigger shoe. But the action of the trigger assembly, although DA/SA like the classic SIGs, and a fine trigger in its own right, it is not the same or as good as many classics. I find the trigger has more travel than I prefer, so the shot breaks pretty far back. And it's not compatible with SRT kits, so you can't shorten up the reset easily.
I actually prefer larger grips, which the SP2022 doesn't come with. Large panels exist, but may be difficult to find these days.
It may sound like I'm bashing a bit, but don't take it that way. It's just a realistic evaluation of it. The fact is, it's a terrific pistol for the price.
Straight out of the box: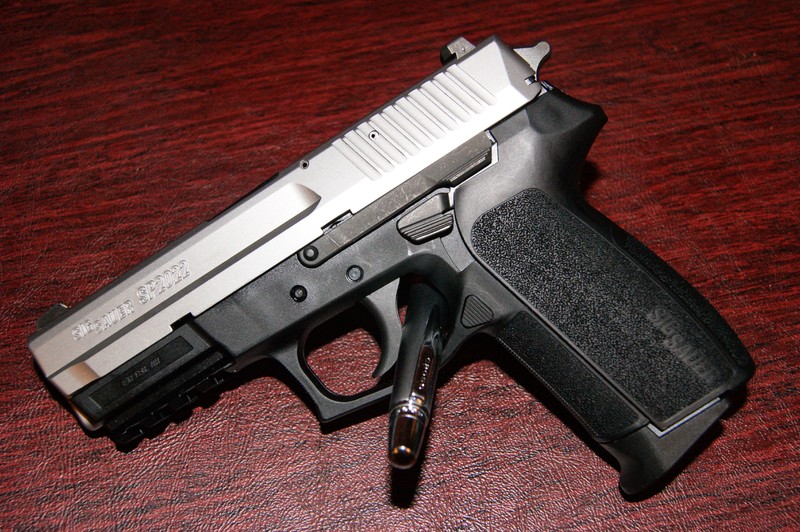 With the large grips:
And most importantly, as others have said, the accuracy. My first 15 rounds though it, including the initial DA: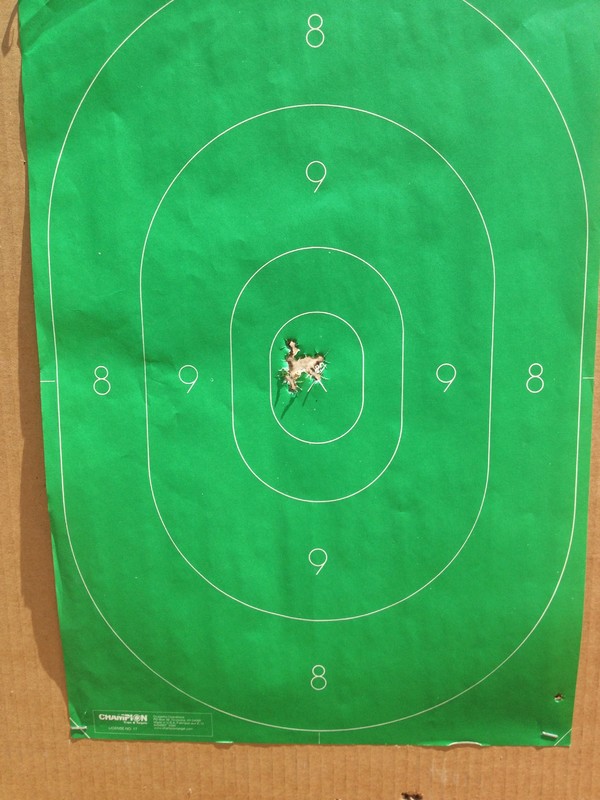 It just really easy to shoot. As long as you're a good enough shooter to handle DA/SA, buy with confidence.


------------------------------------------------
Charter member of the vast, right-wing conspiracy