Quick range report from today.
Ammo: Freedom 124 Gr RN, Freedom 115 Gr HP, Freedom 115 Gr XTP, Federal Hi-Shok 115 Gr JHP, Speer Lawman 124 Gr TMJ, Winchester Ranger T-series +P 124 Gr
Total rounds fired: 227
Distance: 10 yards
Position: standing, 2-handed
Malfunctions: none
Impressions: Extremely well balanced, comfortable to hold and shoot. The +P feels less snappy in this CZ than comparable shooting in my P228. Trigger is smooth and crisp. But, one thing I wish is that they would round out the abrupt edge of the trigger. That would make for much more pleasant shooting, if you shoot more than a few hundred rounds in a session.
Pic shows the 10-yard shoots. I honestly just can't recall which target is which ammo. But, I know for sure that the bottom left target had 43 rounds of various ammo through it.
Also did some mag dumps at 7 yards (no pic), and the gun was fast back on target.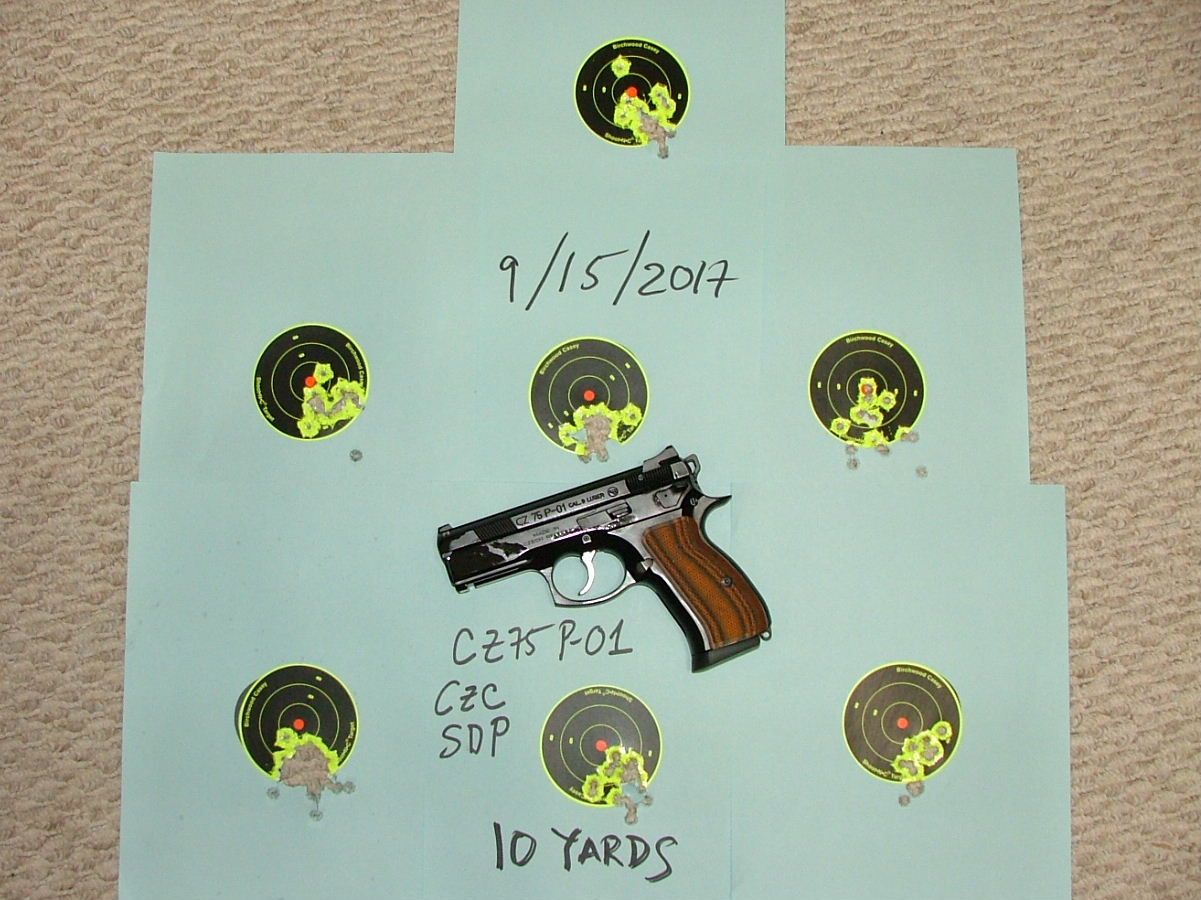 Q