You guys know I'm a big fan of the metal CZ compacts, most especially the decocking PCR. That's why I got two, one by CZC and one by CGW. Both fantastic guns.
The Compact model with the safety is also great, but I prefer the decocker. Had one. Sold it.
The P-01 has the decocker, but the rail is what has held me back for the longest time. Until now. Why not, right?
Got one that came from CZC (via Shooter's Connection), and they name it the SDP. Here are the specs:
quote:

The gun uses the CZ SA DA Competition hammer in a Decoker format. Single Action trigger at approx 3.5/4.0 lbs Crisp and smooth, Double Action at a smooth 7.5 / 8.2 Lbs. Firing pin block are left intact but smoothed and Polished.

Features:

Heinie Slant Pro Tritium Rear Sight.
Tritium Front Sight
Aluminum Compact Grips Black
Blue Hex Grip Screws
Custom SA DA Decoker Hammer.
CZC 85 trigger w/ no overtravel screw
Solid Firing Pin Stop.
Solid Trigger Pin
CZC Extended Firing Pin
Stainless Steel Guide Rod
One thing I already knew in advance that I don't like are the flat grip panels. I understand why they chose flat, but in your grip, the gun just doesn't feel right. That changed quickly with the VZ grip swap. Gun now feels better and looks better. No shots fired, yet. Just got it in today, after a week of delay due to Harvey.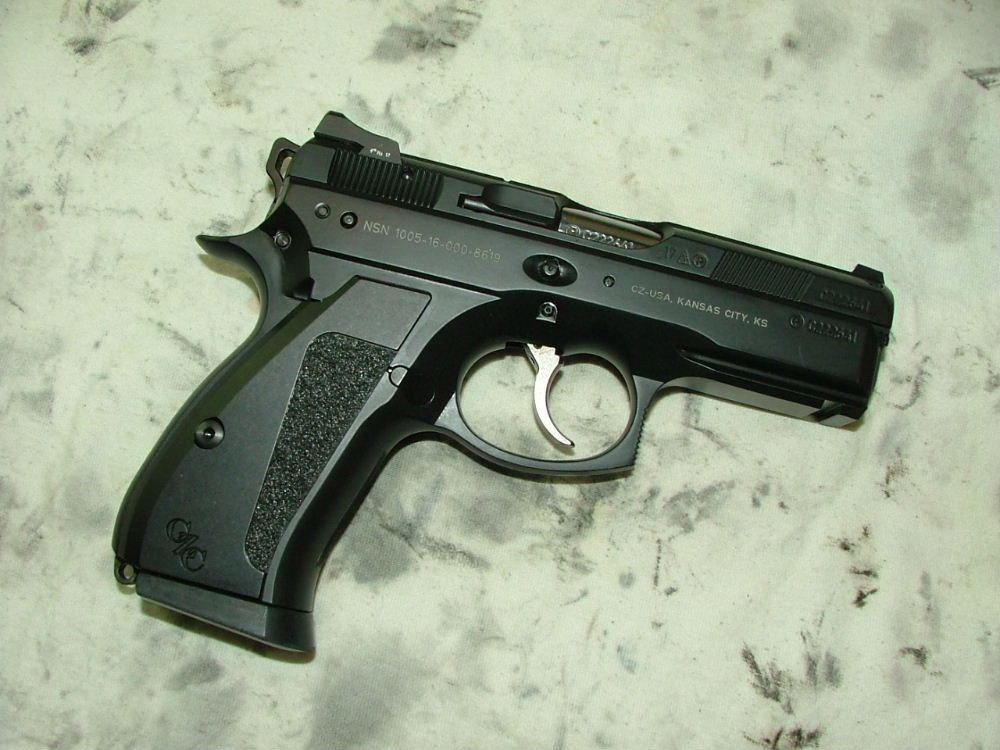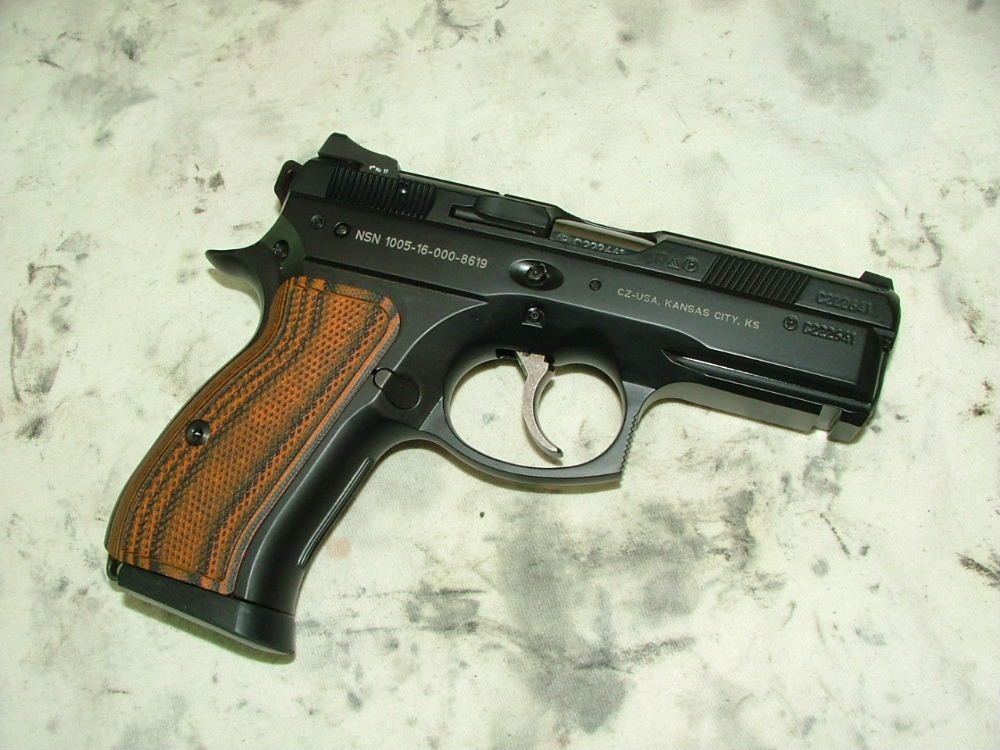 This message has been edited. Last edited by: 12131,