Shadow 2 First Impressions and Range Report:
I received the gun on Tuesday, but didn't get a chance to shoot it until now. Field stripped it, cleaned and lubed it and took the gun and my wife to the range.
First the gun: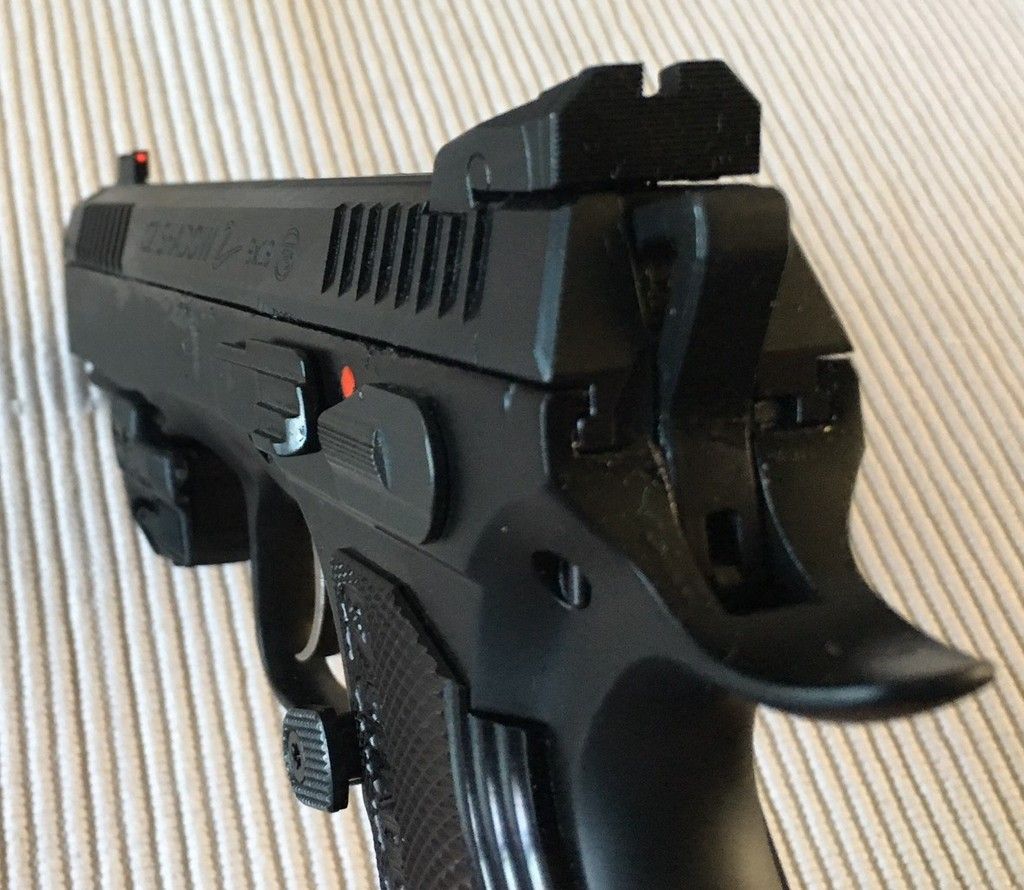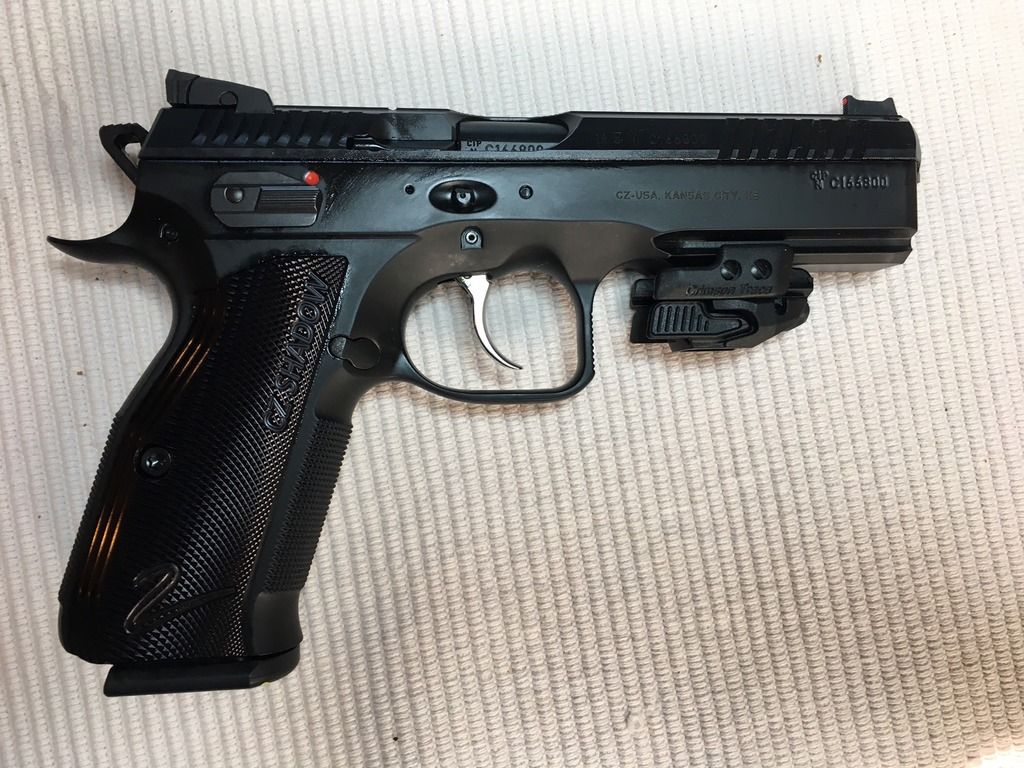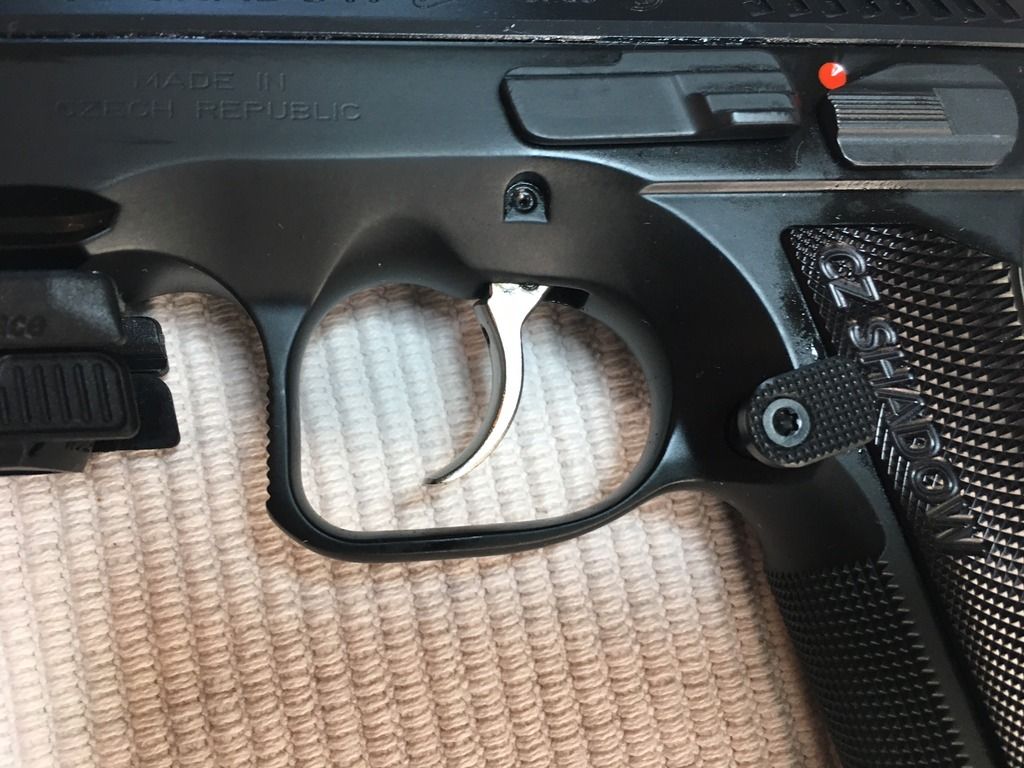 I'm very impressed with the build quality, fit and finish of the gun. My only disappointment was that when I purchased it on Gunbroker, the photo was of one with blue grips. Ditto on the description. But I got black grips. To be fair, the seller hadn't opened the boxes and wasn't aware that the color wasn't what he'd promised. He's promised to either swap grips with me (when he gets extra grips in, somewhere in the 4 to 6 week range) or sell me another set at wholesale. I thought that was fair. But the gun doesn't show as well with the black grips in my opinion.
This is a heavy gun – a lot like a P226 Elite.
The slide doesn't have much play at all in it. Very tight. It's not quite as smooth as an X-five, but it's nice and feels like a quality build.
I tested the trigger pull with a gauge and it gets right at 3 lbs, 7 ounces every time. The trigger pull is smooth, even, and doesn't have creep or mushiness in it. It's a really nice trigger with a really crisp break. And I'm a self-confessed trigger snob. So I'm happy with that.
Magazines seat tightly and eject very well. The stock sights are good, but with my vision issues, I put a Crimson Trace laser on right away. A small issue here, as CT includes an adapter that works on the Shadow 2's rail, but puts the laser's activation buttons too far forward to nudge them with a finger when you index and prepare to shoot. No big deal, but I might have to see about 3D printing one up that resolves that issue.
The grip is really, really aggressively textured. Something that I like, but my wife usually doesn't. Generally the grip seems sized for medium size hands (mine are medium large), but it seemed to work fine for both of us.
So on to the range….
Between my wife and I, we put 60 rounds down range – 6 magazines of 10 rounds each. Obviously the standard mags hold more, but my experience is that it's better to shoot 10 shots, take a break and reload. Seems to be a bit more fun and less like work.
Not a single FTF or any other issue. Simply a flawless gun right out of the box.
My impressions were that recoil was light, the gun was very accurate and fun to shoot. It seems very quick to get back on target after each shot.
Just to emphasize that point, I decided to post the first 10-round targets that both my wife and I shot on our very first times with the gun. Keep in mind that neither of us had fired any CZ's before, so we had no experience with a CZ trigger. That said, here are our targets at 7 yards:
Mine - at 7 yards, semi-rapid fire (one shot every second or so):
And my wife's at the same distance. I should note that she got even better after putting two magazines through the gun. I'm a very lucky man.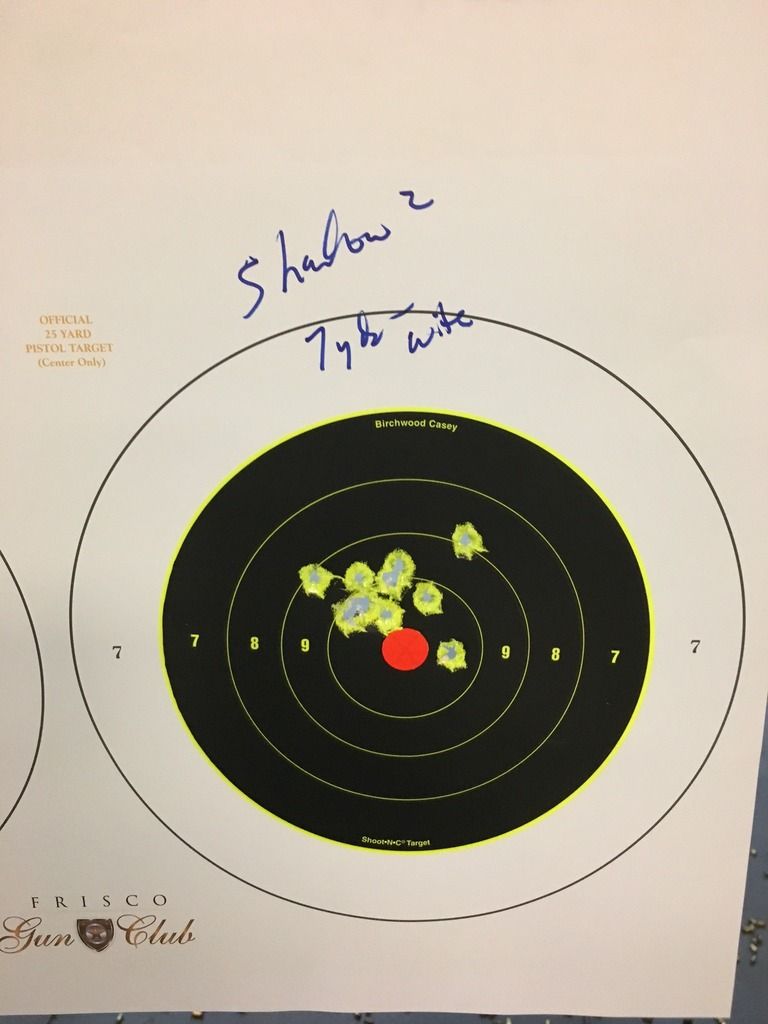 My take is this is a LOT of gun for $1200 or so. I can't wait to get the laser really dialed in (I think it's a bit off to the left).
I hope you find this useful if you're considering this gun.
Any feedback or questions welcome.