Almost forgot this most interesting
stainless slide
P228. This is only one of two examples that SIG made.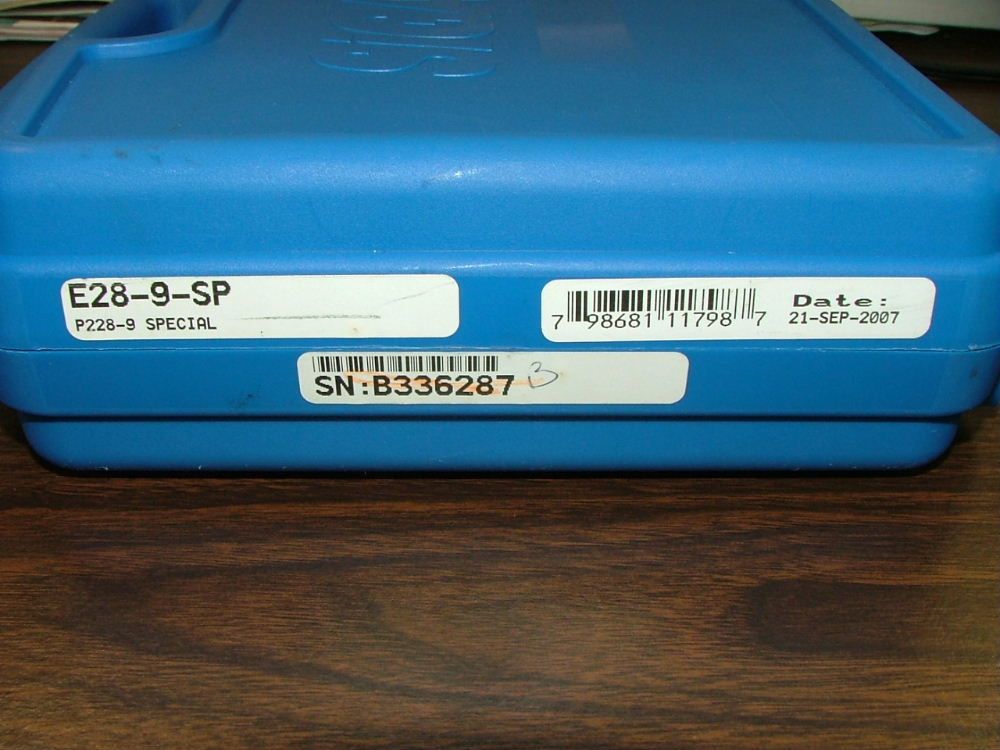 Back story on this gem:
Back in 2007, the New Jersey State Police (NJSP) was 7 years into the SIG P228 contract. As most of you know, the P228 has the folded carbon steel slide as opposed to the machined stainless slide that is of the P229.
Around this time, SIG was phasing out the P228. So, some high-up at SIG was thinking about some new gun for the NJSP, namely, the P229. But, right in the middle of the contract, you cannot just out of the blue submit a brand new model to them. So, the SIG man came up with the idea of making a couple of virgin P229s, rollmarked them "P228", gave them the proper P228-style serial number, with case labeled as P228, and officially released them as P228s. It's like, "Hey guys, here are a couple of new P228s for you to play with. Wink wink. See how you like them."
Only 2 of these were made and released in Sept 2007. What happened to them, and their whereabouts, is unknown, until one popped up on GB in late 2016. When I saw it, I couldn't believe my eyes. As luck would have it, I ended up with it (single bidder). Incredible! For a non-collector, it probably is no big deal, since it's just a P229 with the P228 rollmark. But, for a P228 aficionado like me, this is HUGE.
A gentleman, who shall remain nameless as requested, who is high up at SIG actually contacted me and told me the story of this P228, when he saw me posting about it originally. He said he also saw the gun listed on GB, but he thought it was fake, until he talked to the original guy who actually made the 2 guns in 2007. But by the time he wanted to buy the gun, it was already sold to me.