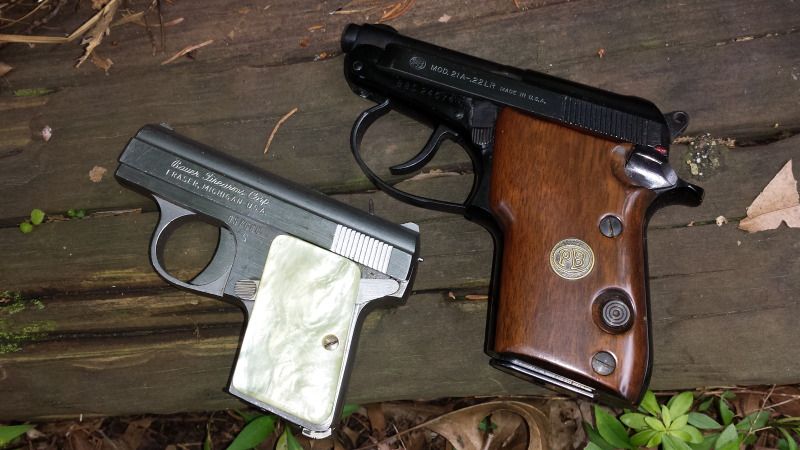 I'm a big fan of the Model 21a...I've owned two .22's and a 25.
For a long time, I had identical 22 and 25 Bobcats. I shot the 22 mainly, and carried the 25.
But, I did some side by side tests and didn't see much difference in penetration, and my 22 has been reliable (as was the 25)...eventually, I sold the 25.
The only real advantage to the 25 version is the MecGar magazine, which holds 9rds.
The Bauer, I bought as a "parts gun". It was complete, but had issues. I got it as a project.
Took some effort, but I got it working.
I carry it chamber empty unless I feel the need to load it...I don't trust the safety.


If you've never had a free lunch, you are'nt trying hard enough