Meet the P210 Skeleton "Silber".

I really like the black one, but man, the silver one is just absolutely beautiful. I wrote about the
black one
last December that has one negative, and that is the slightly gritty 1st stage of the trigger pull. I does annoy me a little but did not affect the shooting, however.
So, what about this silver one? None of that grittiness. Just smooth as silk and breaks like glass rod at 3 lbs (avg of 5 pulls). Also, the gun is so clean that you'd think it hasn't been fired at all. All the other Mastershop guns I've had always showed plenty of evidence of having been shot at the factory, because the residues are obvious. But not so with this gun. It looks like it just rolled off the assembly line.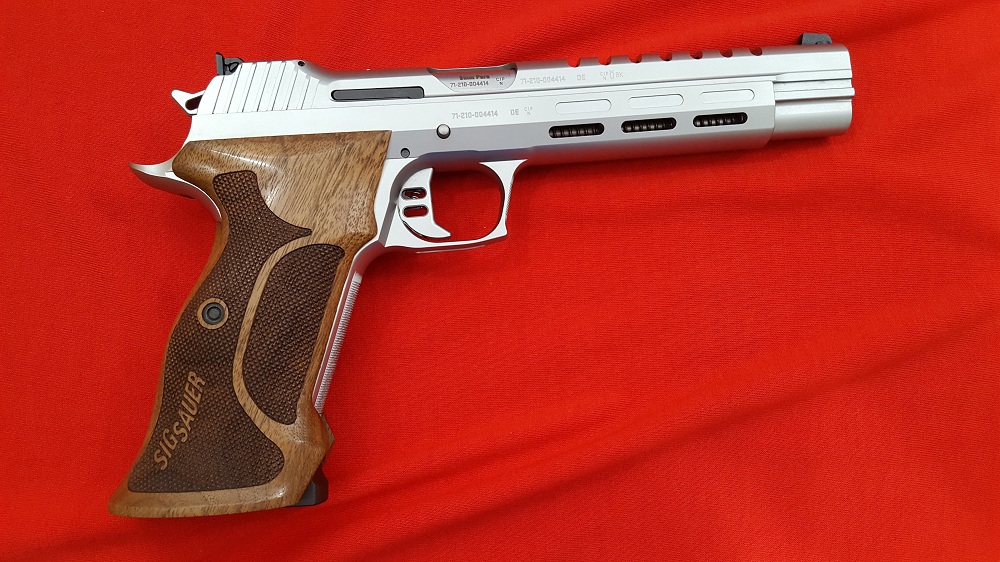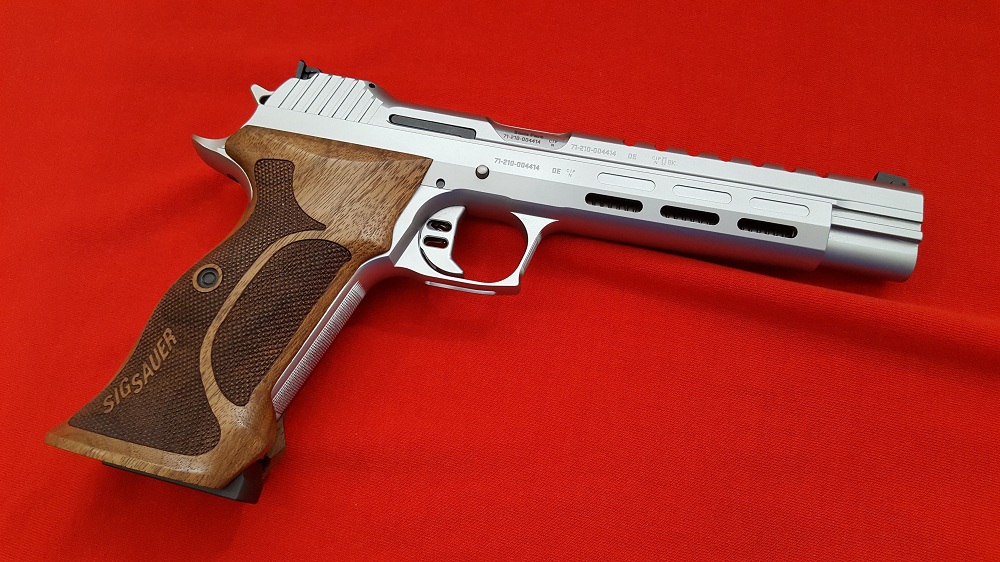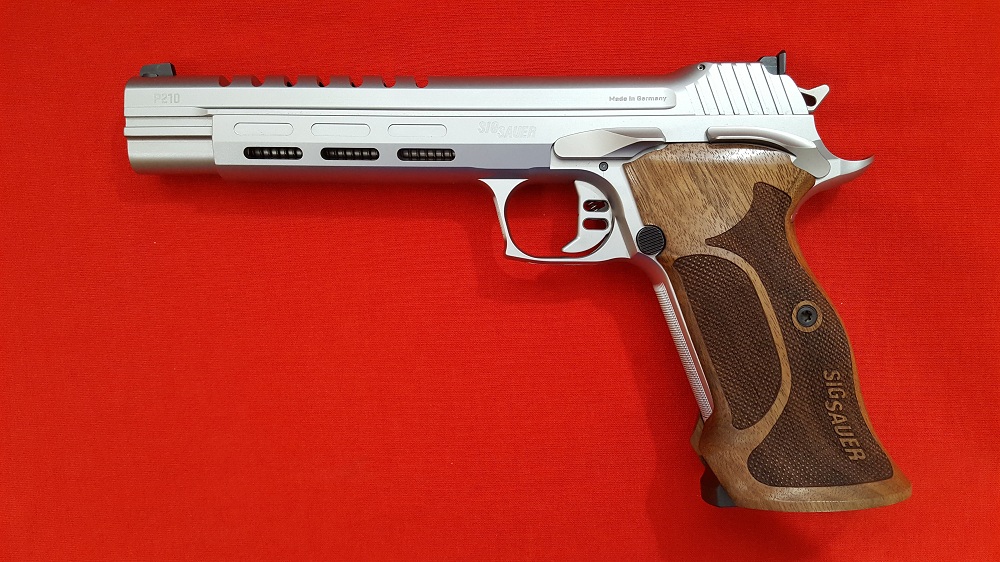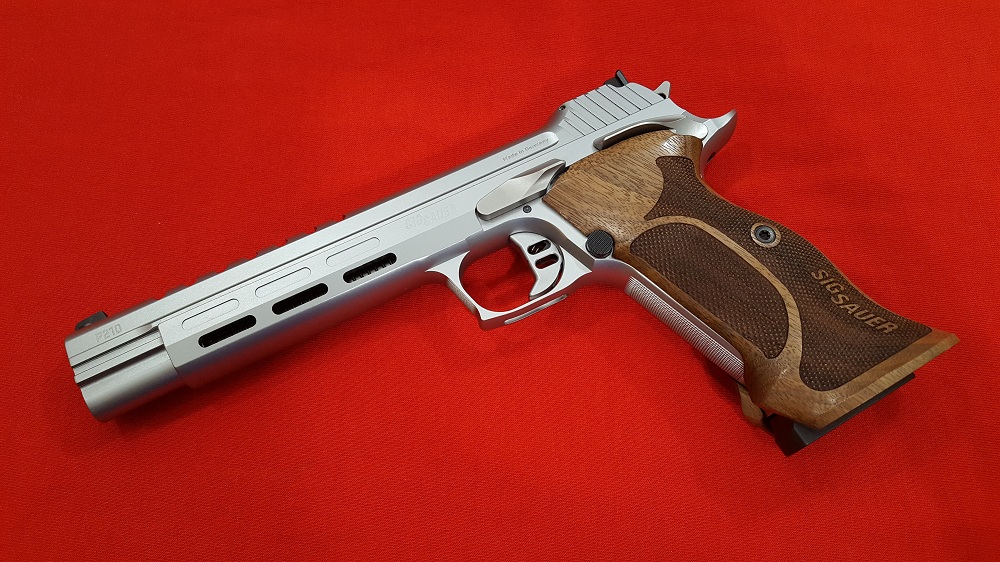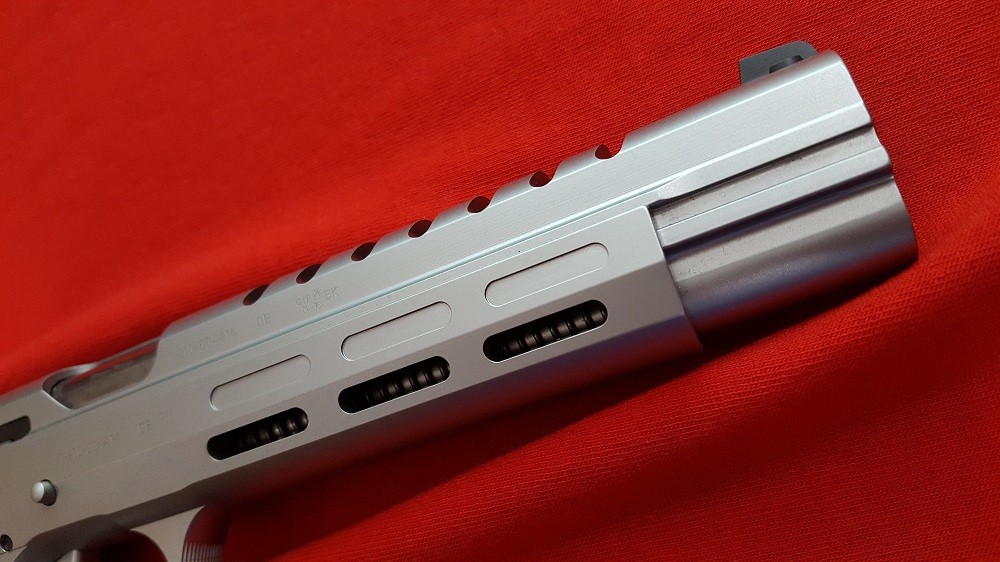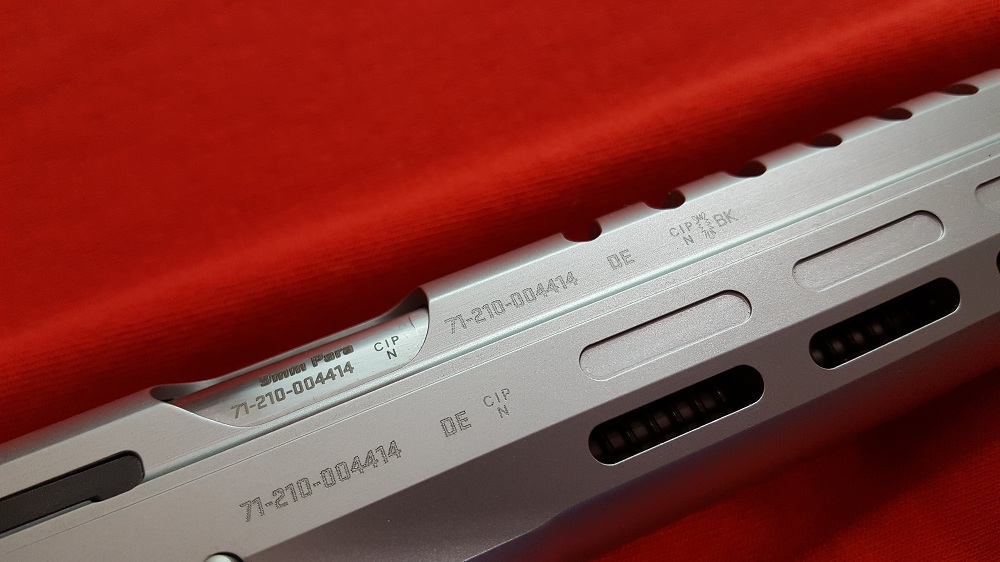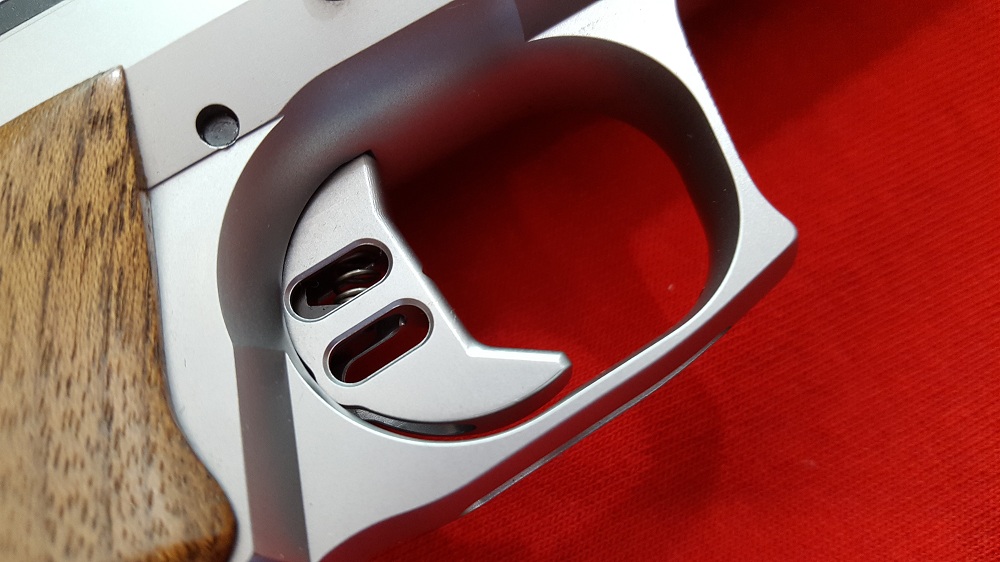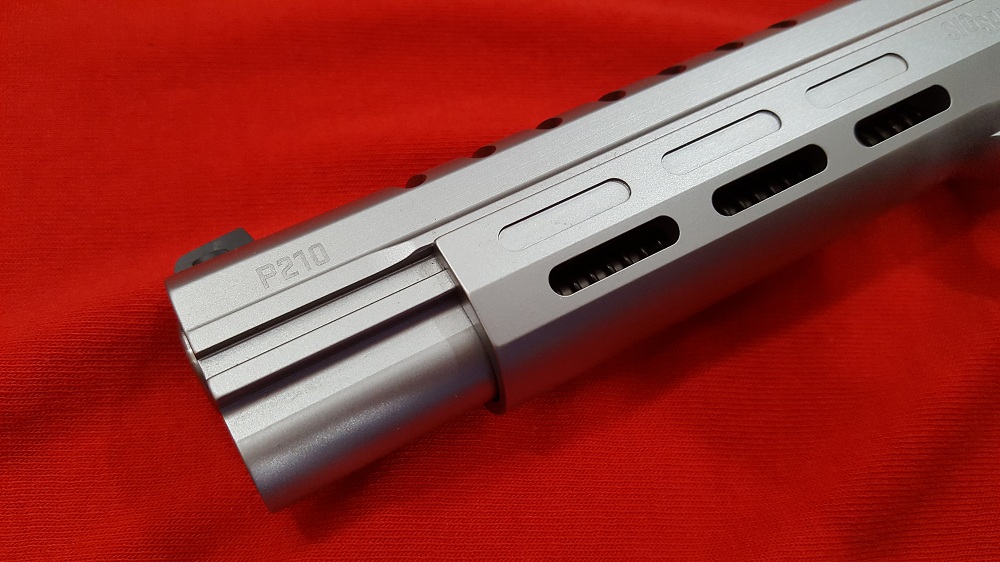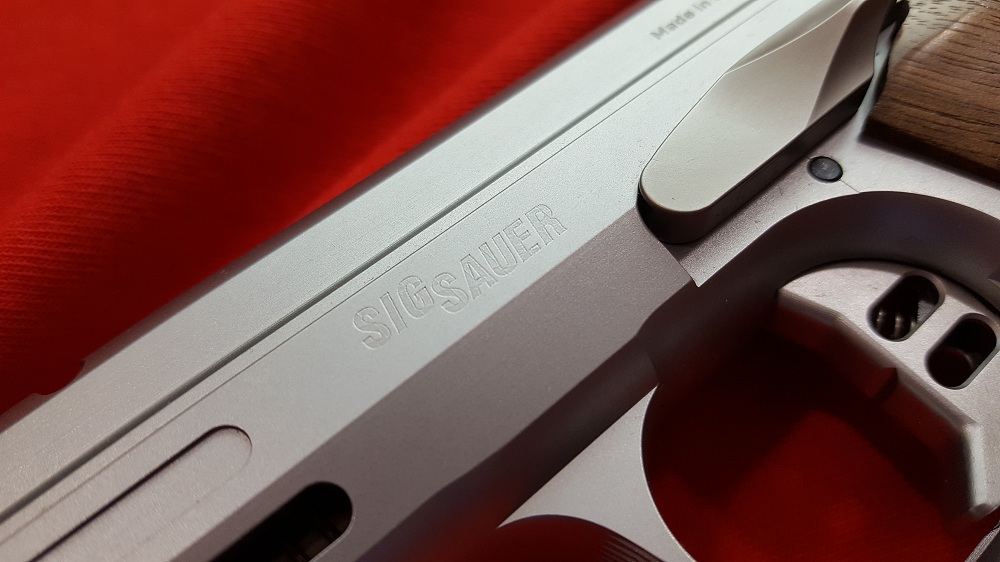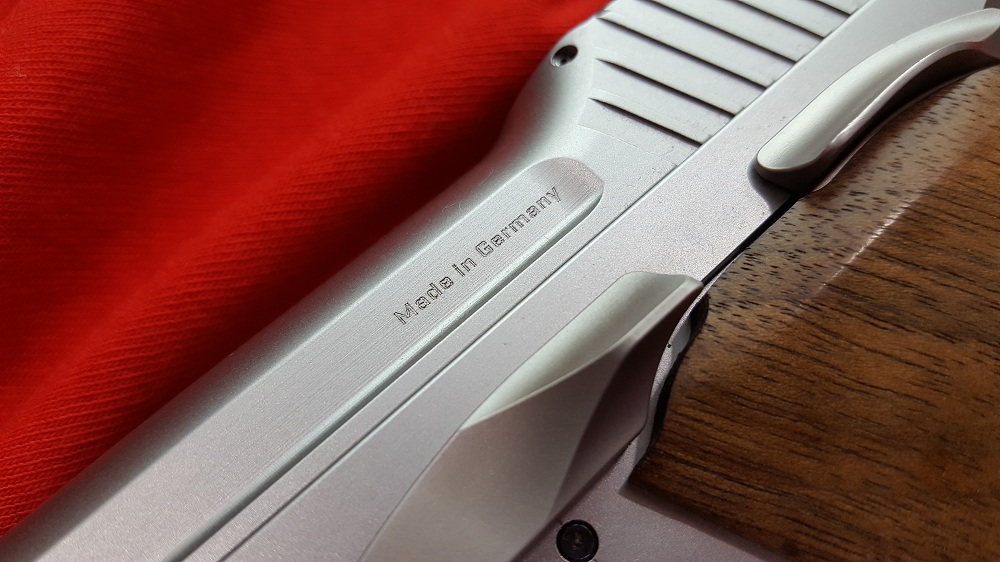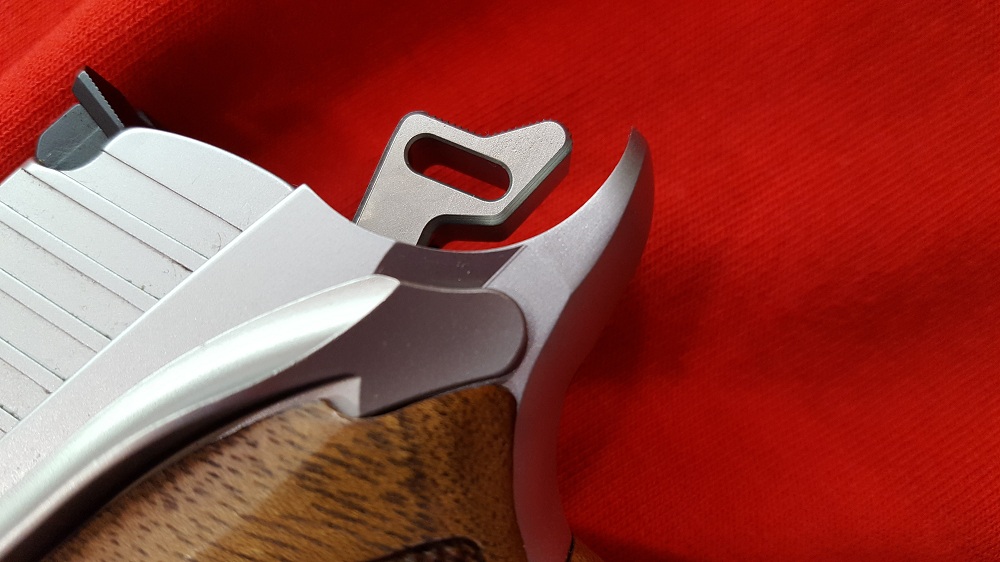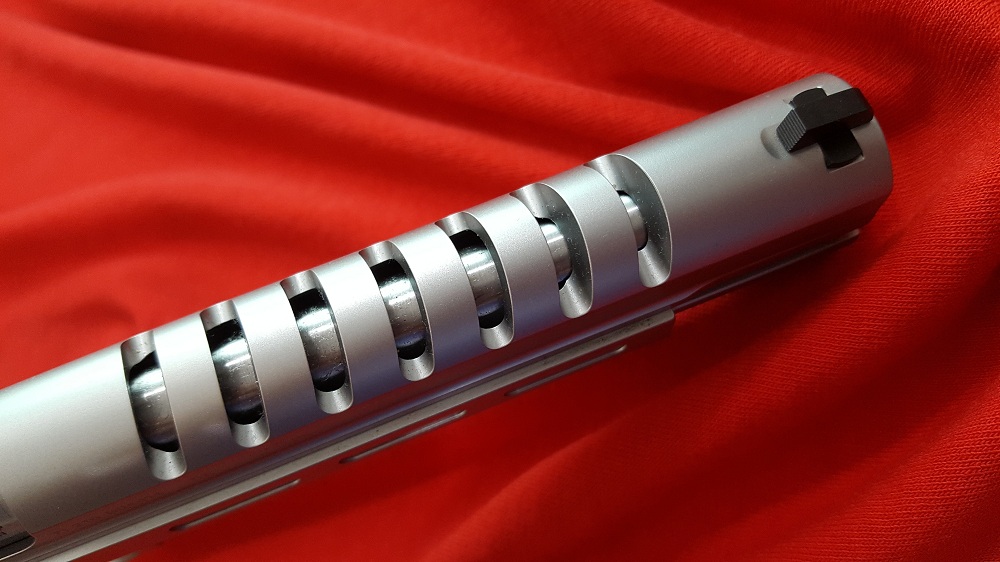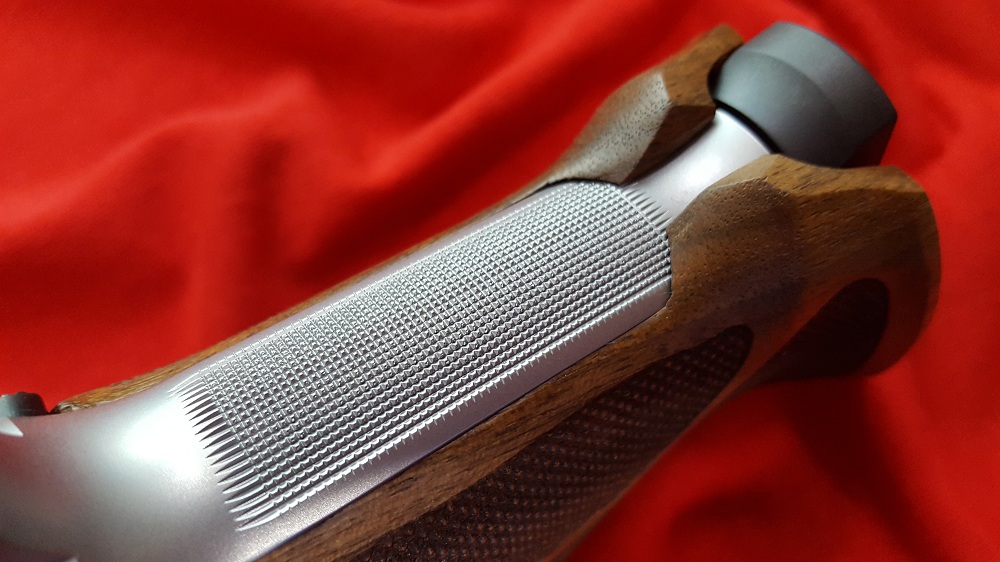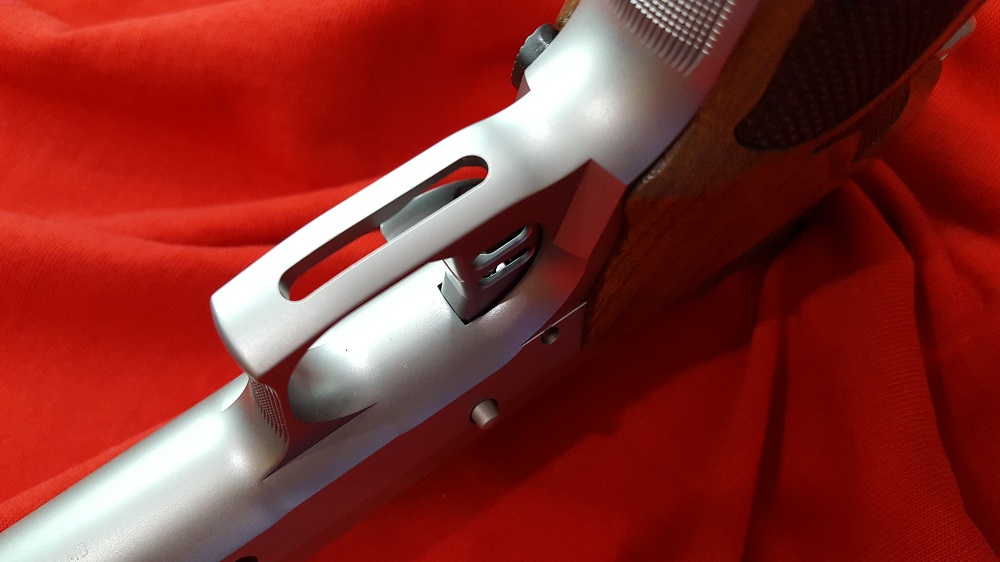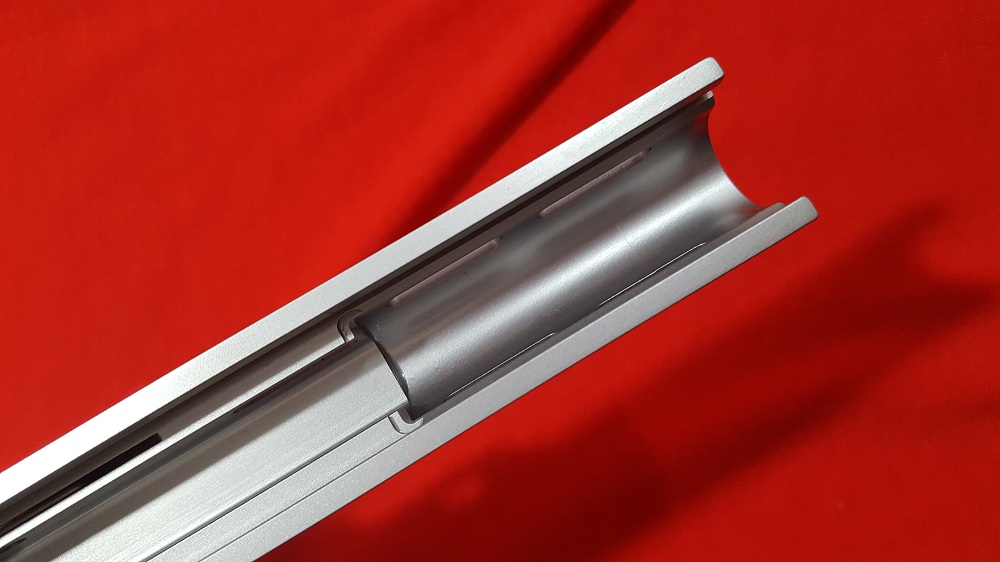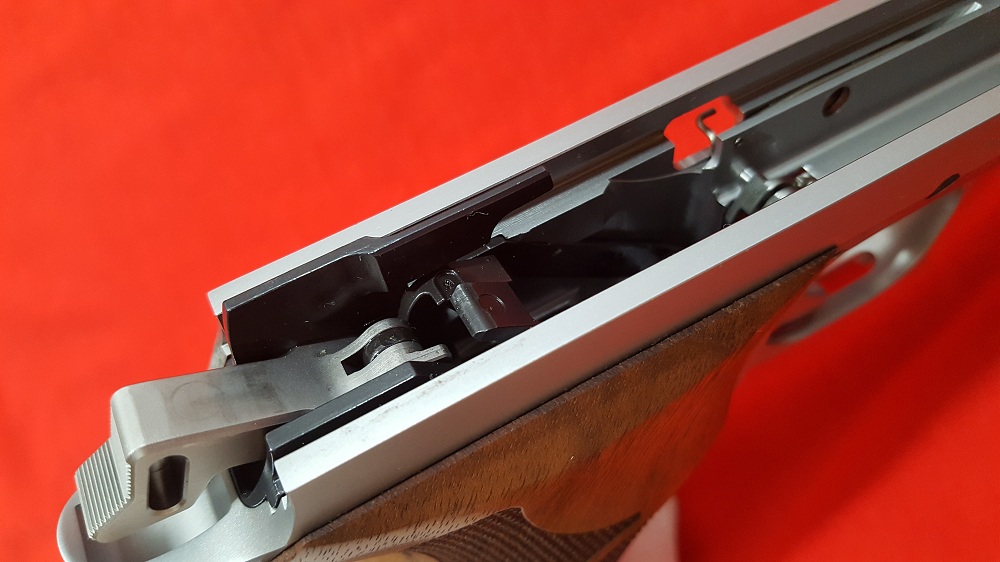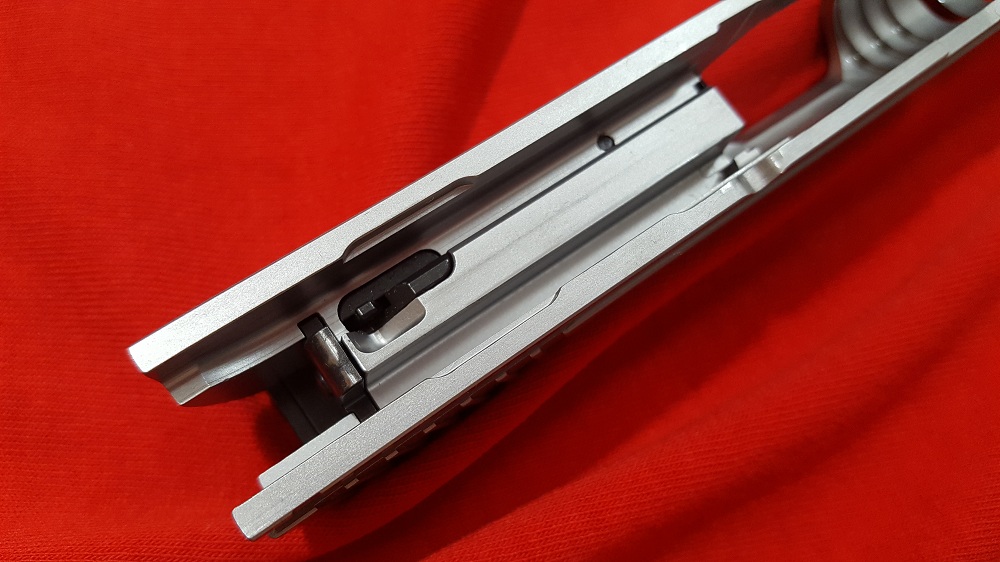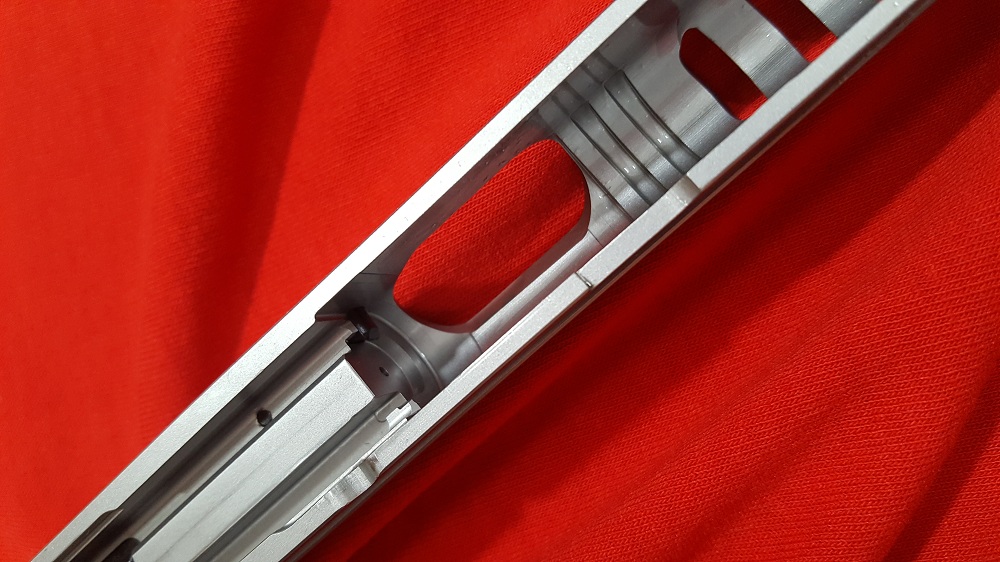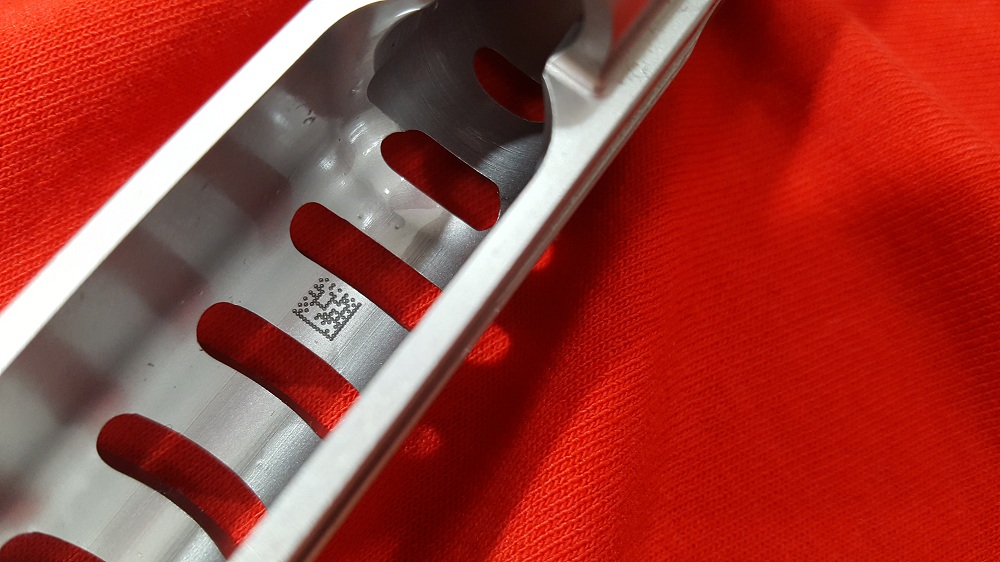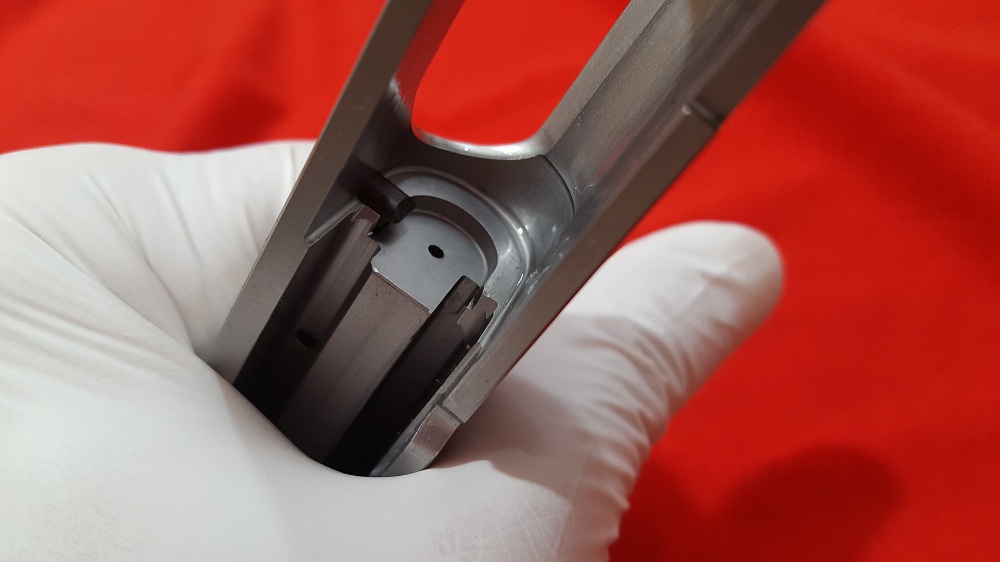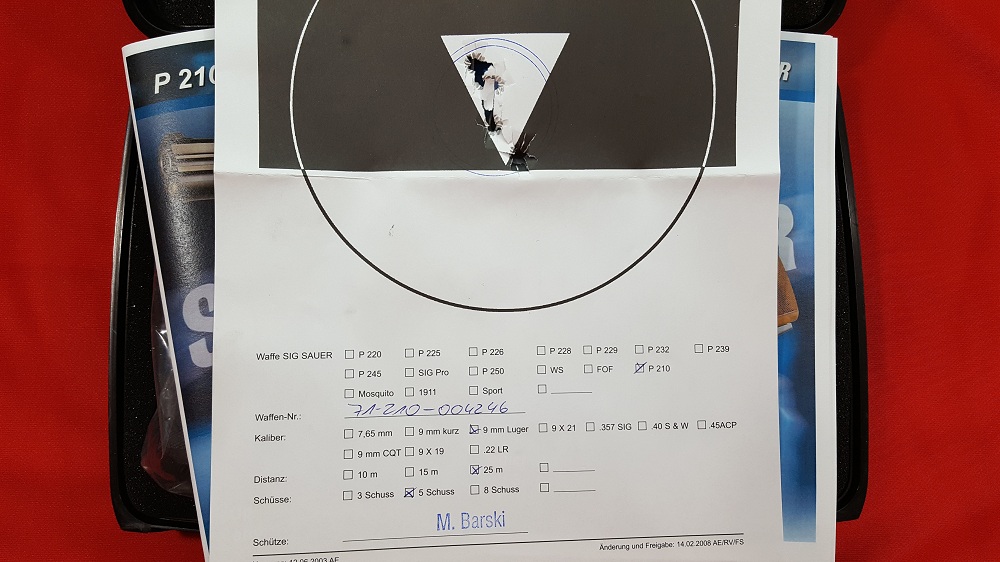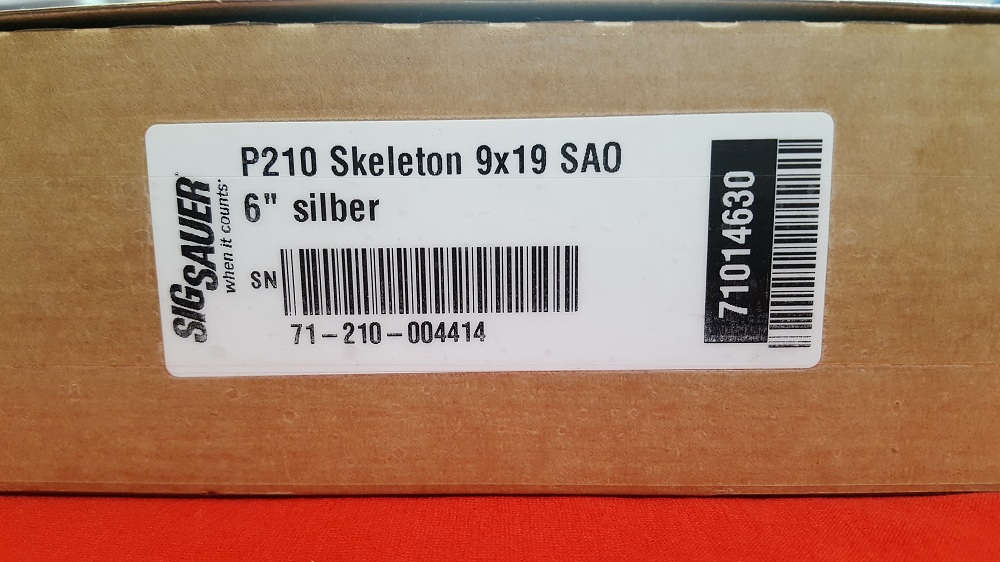 Sorry, I messed up. This is the silver's target.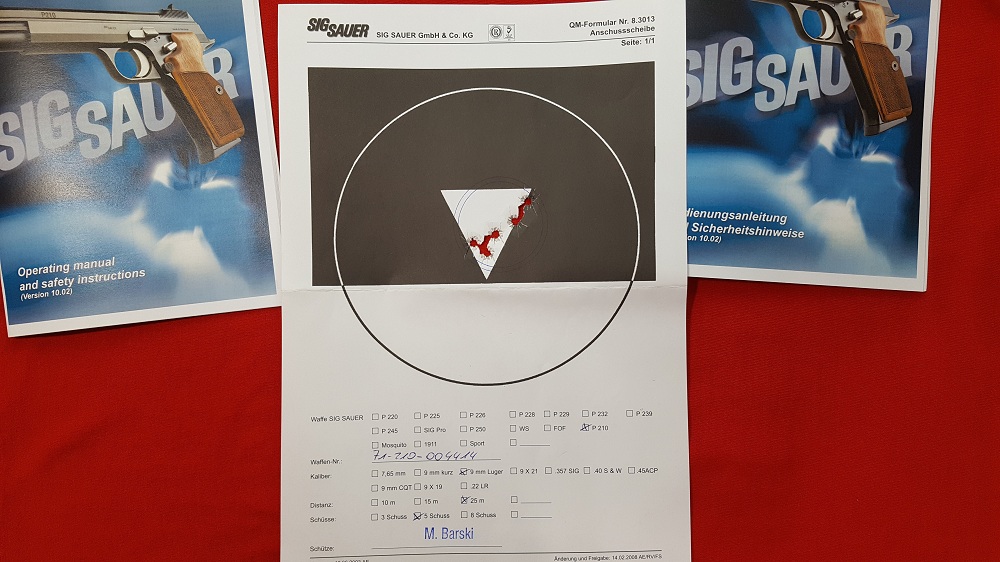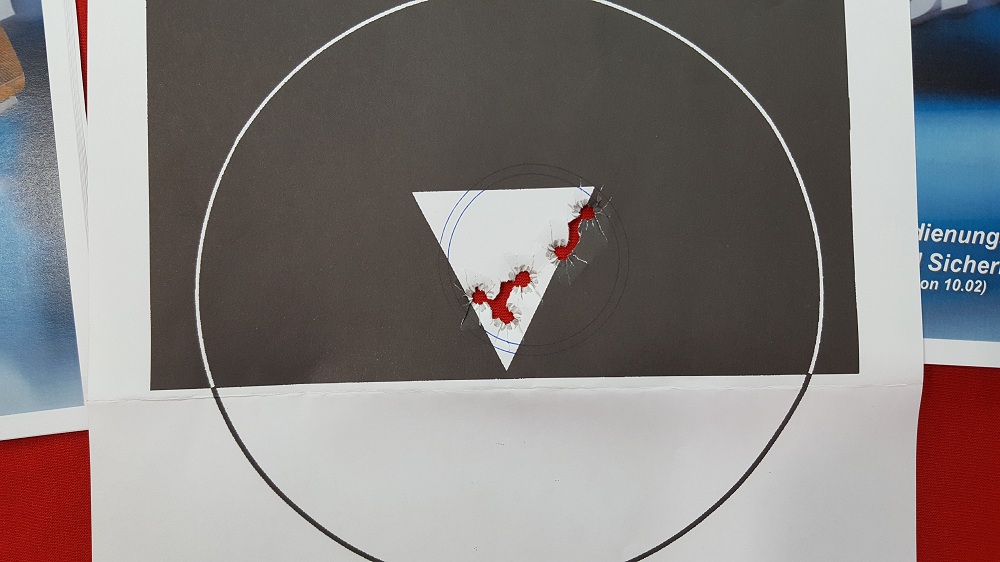 ---
---
The brothers together.

Note the slight difference in the back humps of the grips. The black one is more pronounced. The brown one is more slender making it feel a little better when gripping. Shooting wise, however, it makes no differences.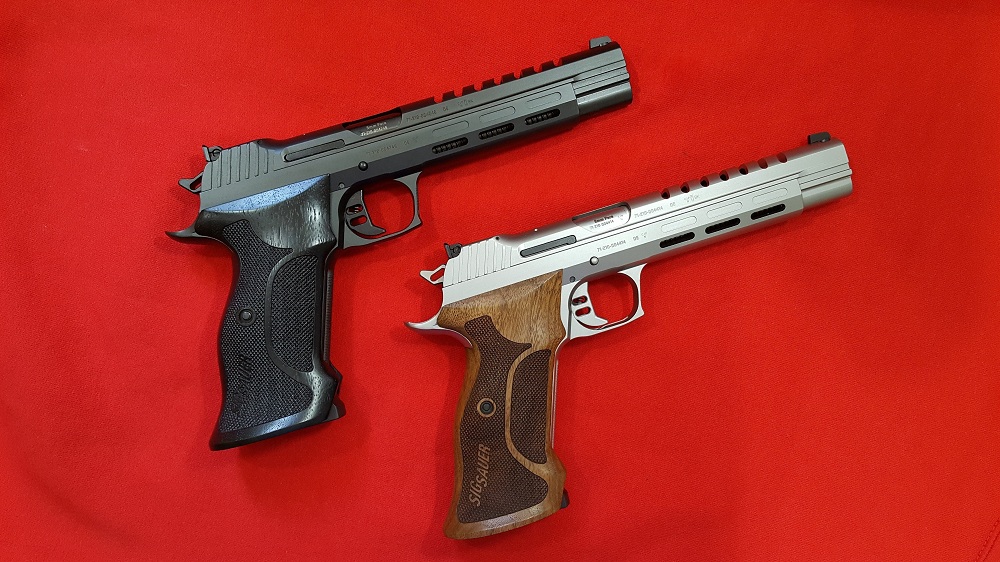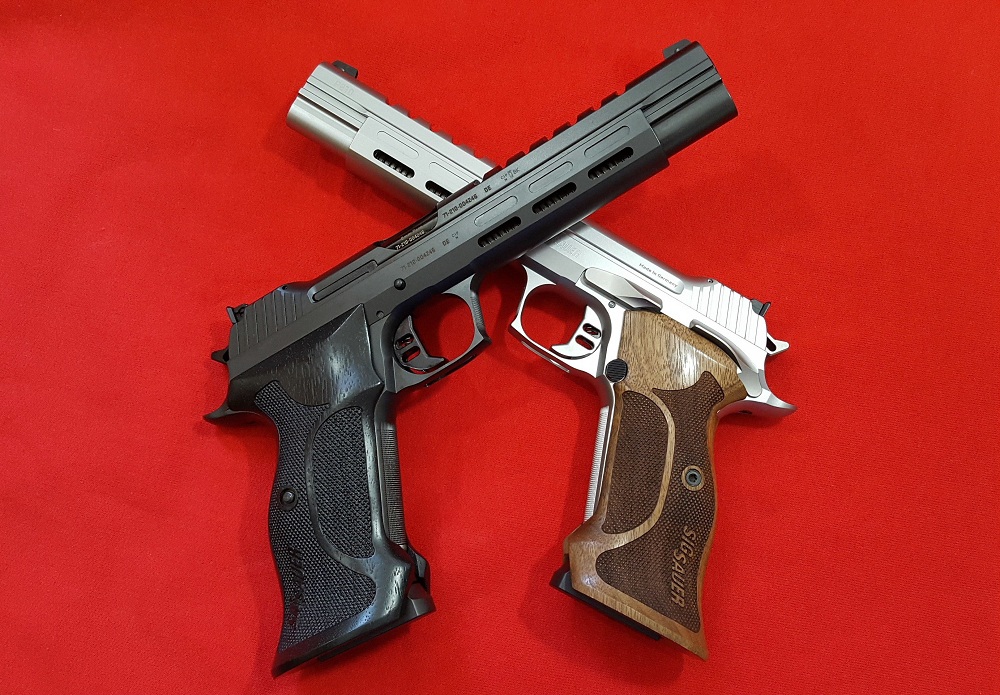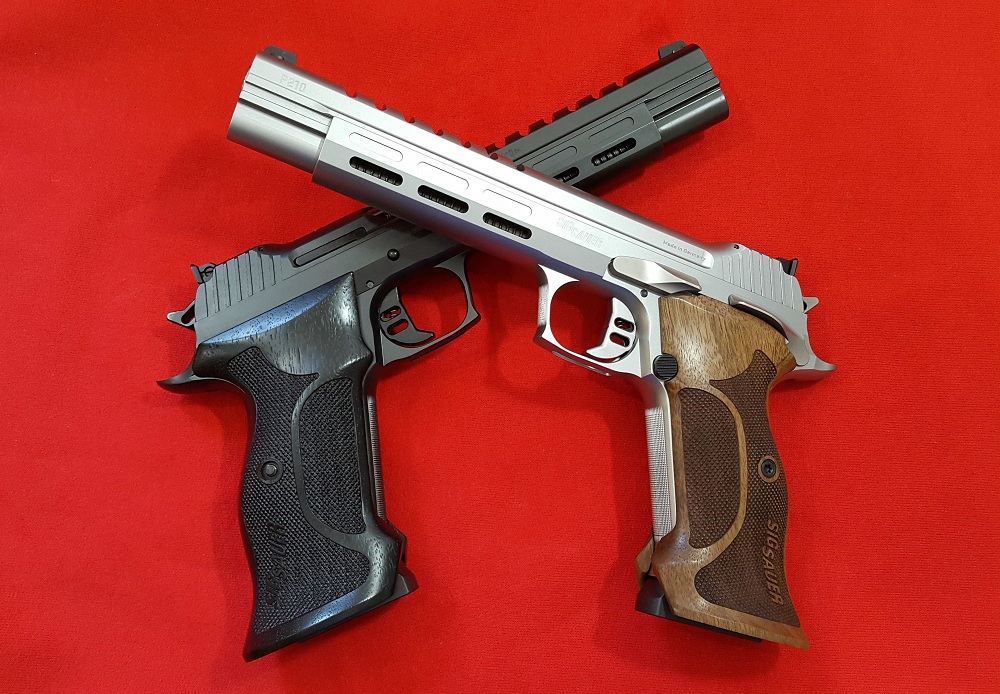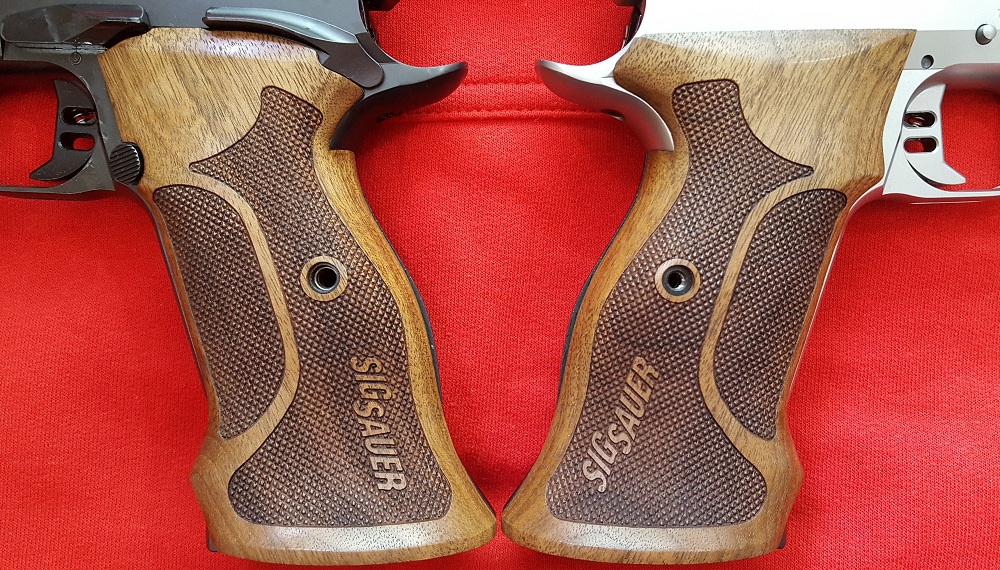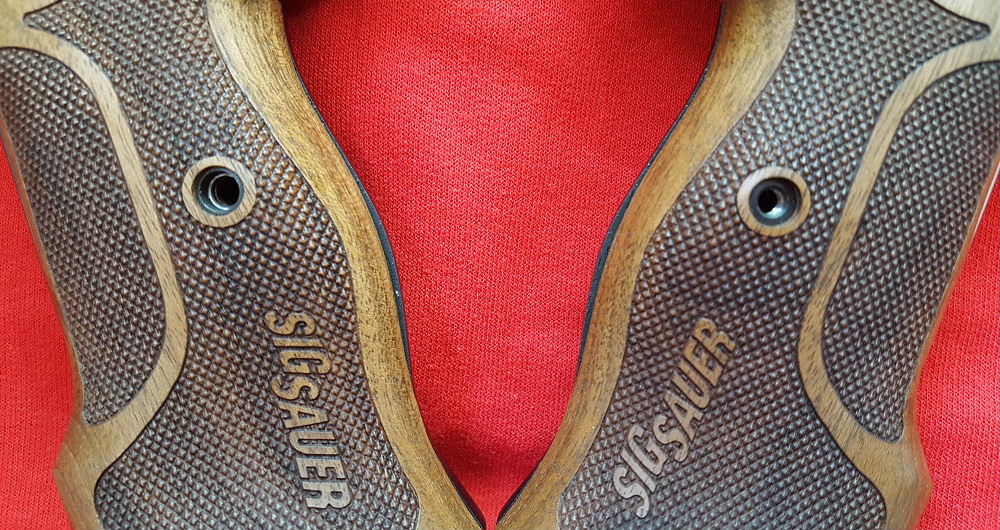 ---
---
Ran 150 rds through it today, all GECO 124 FMJ. After the initial "getting to know you" and a couple of sight adjustments, I was able to dial it down a little. The best 25-yd 5-shot group measures 1 & 1/8 inches. There were zero malfunctions. I was a fantastic day.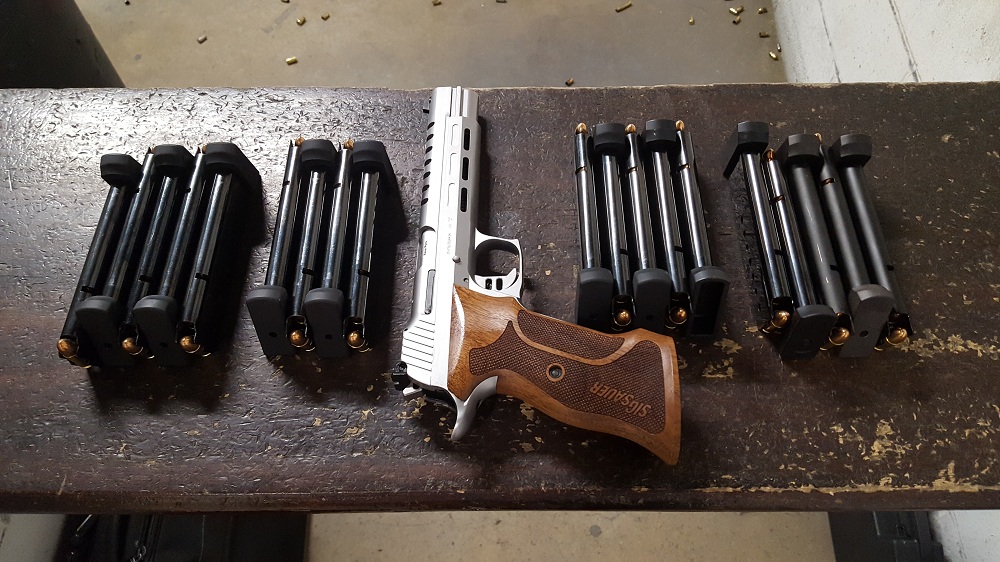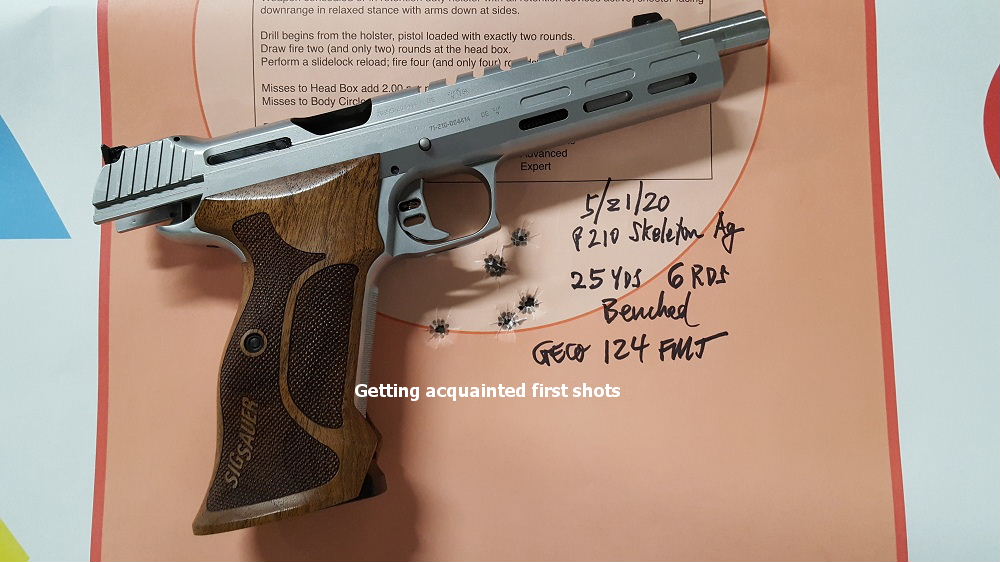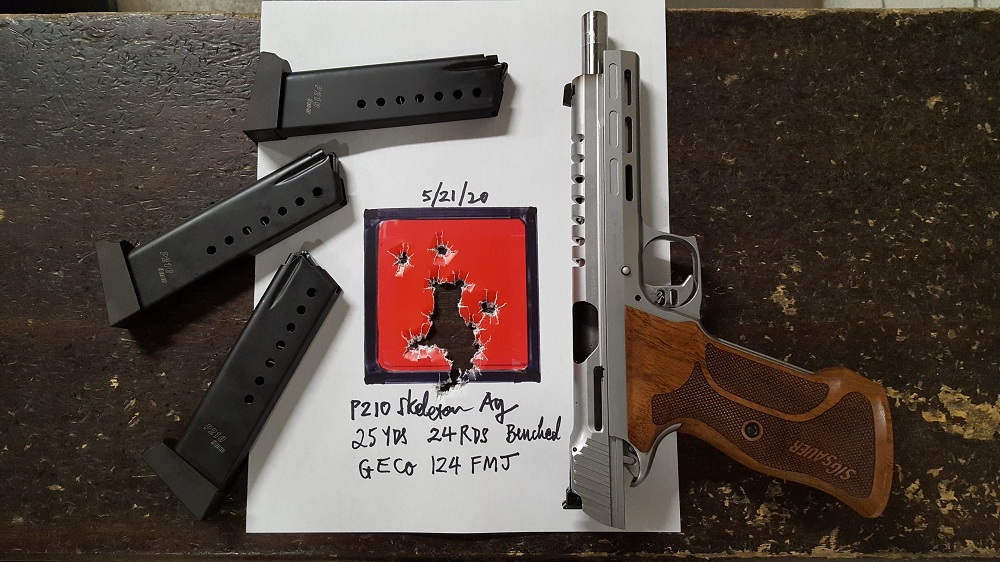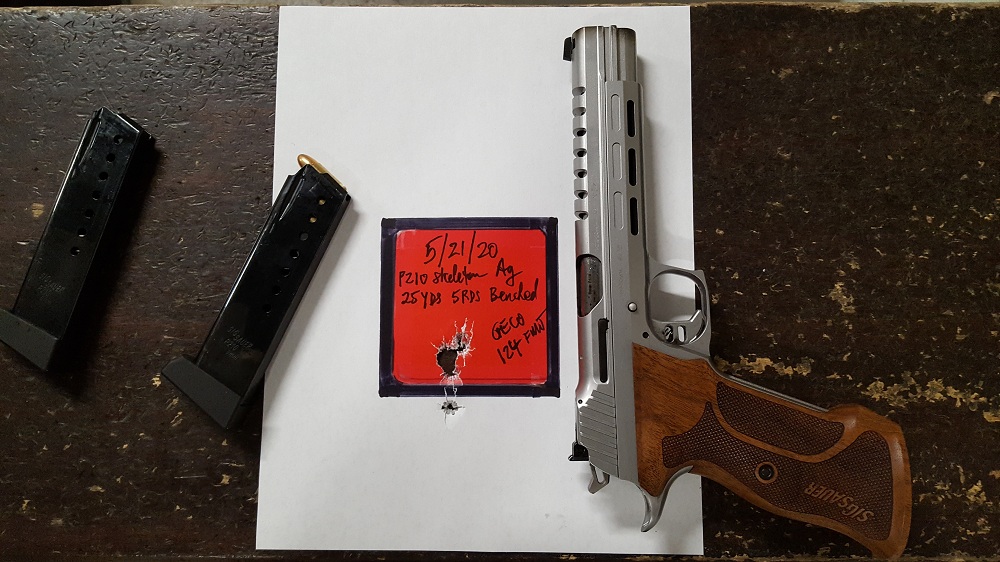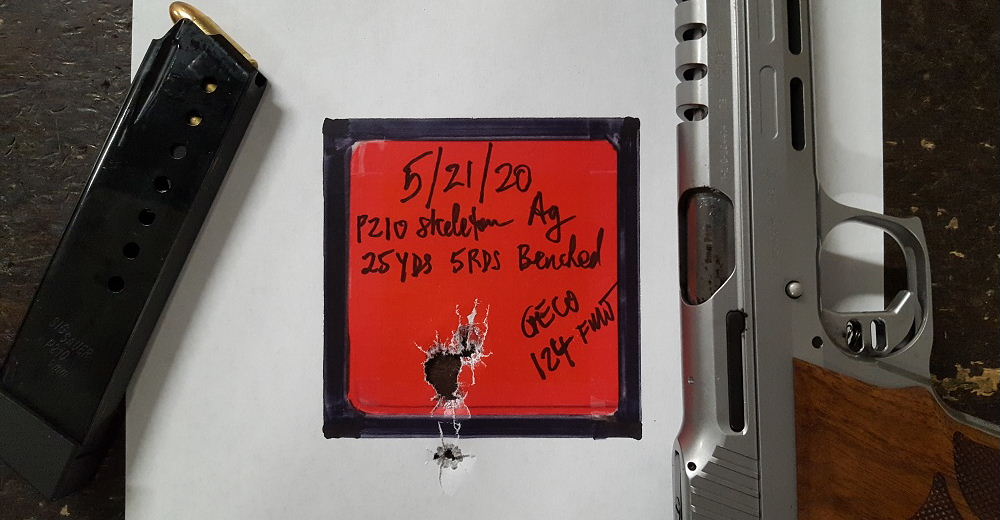 This message has been edited. Last edited by: 12131,