I think I went off the deep end and hope I don't end up regretting it.
I shot a buddies 9mm Shield and I liked it the little I fired it.
I threw the idea around buying one and never did. There's a big difference between need and want. I definitely didn't need one Shield let alone the three I just bought plus a couple of J frames.
In mid February a local dealer had S&W days.
I went, that was the first mistake.
I bought a 45ACP Shield and a M442 w/o the internal lock.
The M 442 is back @ S&W because of a defective extractor rod. It's already been there over a month as I type this.
Unfortunately I bought the 45 Shield before the 75.00 rebate.
Right after S&W offered the mail in rebate another local dealer had their S&W Days. I went down the first day of it and bought a 9MM shield. The next weekend the wife and I went back down and I bought the 40 cal Shield and a M 642 w/o the lock. I couldn't pass the 642 for 309.99. I wasn't expecting to be buying both the 40 cal and the M 642 but the wife said you might as well. She didn't have to repeat that.
I haven't gotten to fire the 9mm or 40 cal Shields yet but the little I fired the 45 I was impressed with it.
I thought maybe I should wait for the 2.0 Shield but I won't fire them much and for my purpose the regular Shield should be plenty good. I'm patiently waiting for my 2 -75.00 rebates to get here.
Here's a couple pictures of the new Shield Family.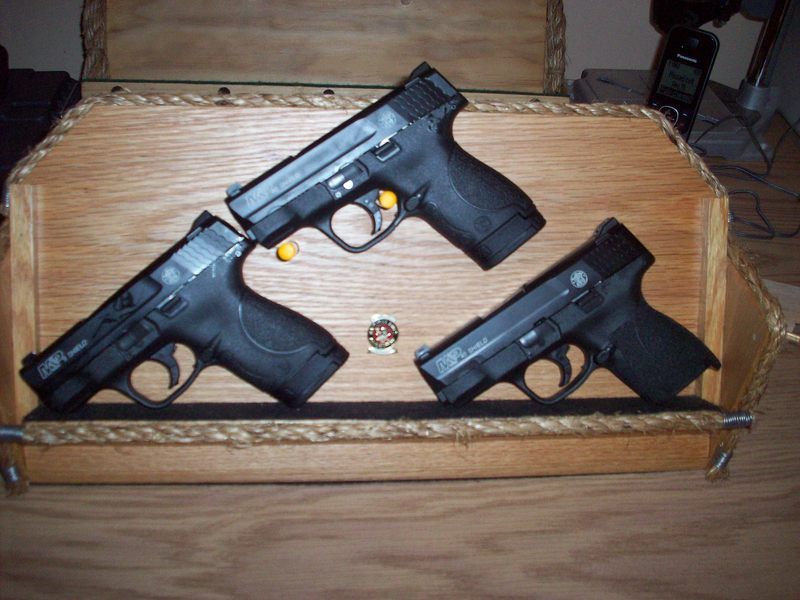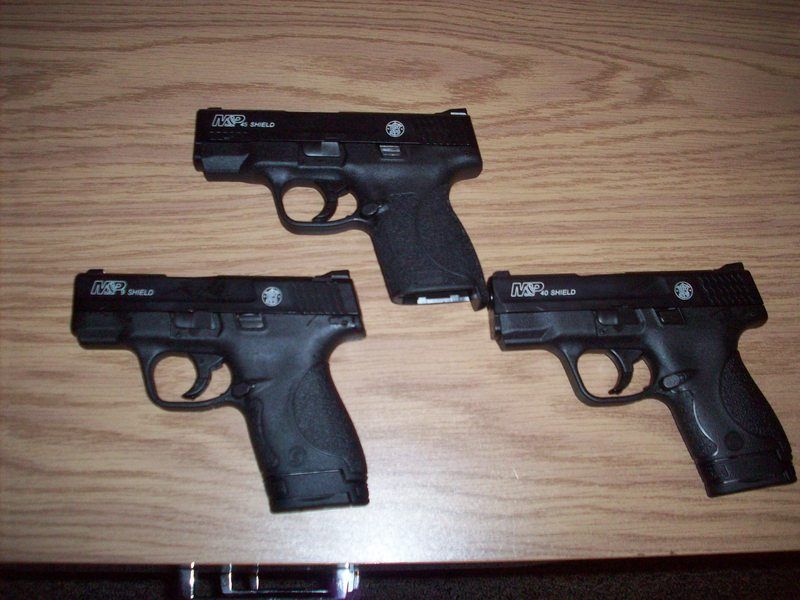 This message has been edited. Last edited by: Ruger Redhawk,


*** A Proud NRA Benefactor Member***