Purchased the P365 (365-9-BXR3) on Friday October 5 and got to the range today Oct 11. Thanks to RSR unloading New Old Stock for a sale at the BX, my 365 is dated
21 May 2018
. For $423 I wasn't worried, because if I have any issues, I know Sig will stand tall and correct any issues.
Fired 400 rounds of various make 9mm, 115 gr and 50 round of Federal HST 124 grain.
No issues whatsoever. No barrel peening, no spring scratches on the back of the magazines, no failure to return to battery, and firing pin primer swipe is minimal and not on every round. Firing pin swipe is probably a bit less than I see from my Glock 27.
I have 2 Ten round mags and 2 twelve round mags. I don't like the aggressive texture on the extended base plates when shooting that many rounds, very rough on the little finger.
Impressive little firearm. Now to find two holsters.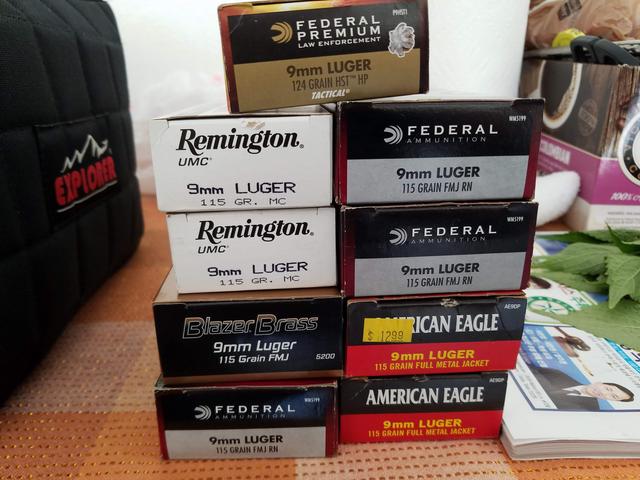 ---
나는 선원 인 뽀빠이가 아니다.