Originally posted by ensigmatic:
quote:

Originally posted by 1lowlife:
For a true POCKET CARRY pistol, hard to beat an LCP.
I first had a S&W 642, but sold it after the LCP came out.
Pretty much mirrors my pocket carry journey, except I went from a .38 SPL LCR to a .380 ACP LCP-CT.
I really liked the LCR, but it just wasn't all that convenient for pocket carry. Perhaps because I prefer to wear clothes a bit closer-fitting than many here, I often found the LCR either printed too much, was too heavy in the pocket, of simply would not fit in any available pocket. The LCP solved
all
of that.
The only time I've found even the LCP to be too much has been, as I mentioned earlier, in very light weight or stretchy shorts or athletic pants. Then, like PASig noted: Even that little LCP feels like I'm carrying a brick in my pocket.
This is how it rides in the IWB holster I bought to solve the above problem: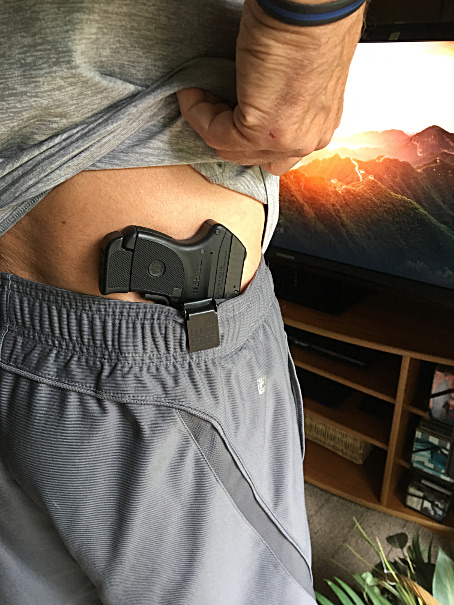 It's very comfortable. I've worn it that way doing yard work in hot weather for hours. Doesn't print appreciably, even in UA tees that aren't particularly blousy.