I've had a Makarov for a while, and I like it fine, but the grips leave something to be desired. At some point on this forum, somebody posted about this
Fab Defense grip
, it's got the ergonomic hoohawery,
and
converts the gun to a thumb release for the magazine! Neat!
So I sat on the link for a long time, because I am a slow consumer, until finally I said "fuck it," which is a thing I say frequently, but in this case it was for me to purchase this, and so I did! And it arrived, just today!
I get out my Makarov, unload it, because safety first. Then I make sure it's more unloaded by working the action a half dozen times because safety is also the other nine things that come first. I look at the instructions, which look like this:
No words or anything, because words are
not
tactical. It's all actions. Because of this I put the grips on too far forward at first, so I couldn't get the little doodad into the magazine release. No matter, I'll just pull them off! I'll just pull them off... They'll... just.. come... right... motherfucker is stuck. Well, I'll just wiggle it back and forth. Wiggle... wiggle... wiggle... wiggle... It's not happening.
Leverage! I remember something from junior high about leverage! Something about a fulcrum! Maybe a system of pulleys! A screwdriver will do for now though. Jam that badboy in between the grip and the mainspring/magazine release and give a tug, or a push, or whatever it is when you work a lever.
Aaaaaaaaaaand
SNAP
.
"The fuck did I just break?" I asked Danelle Folta, standing at her place up on the wall of the garage.
Turns out I managed to break the little doodad on the grip's magazine release that goes into heel release and makes it work. Not sure how, as I don't think it was touching anything, but I did it, and that's how I wasted $42. I'm sure I could still use the grip, and use the heel release, it feels quite comfortable compared to the commie grips (is gun, is not supposed to be comfortable! Is for shooting capitalist counterrevolutionary dogs! You get comfort from your fellow workers!), but it just wont be as tacticool.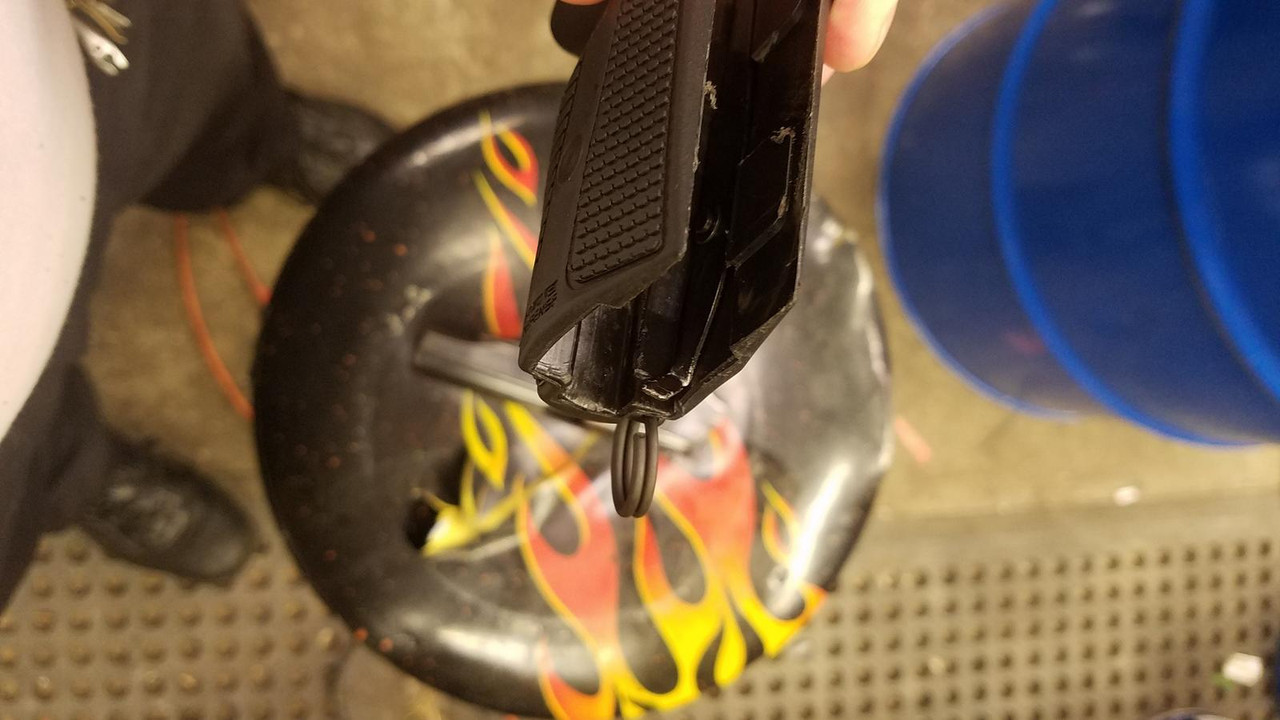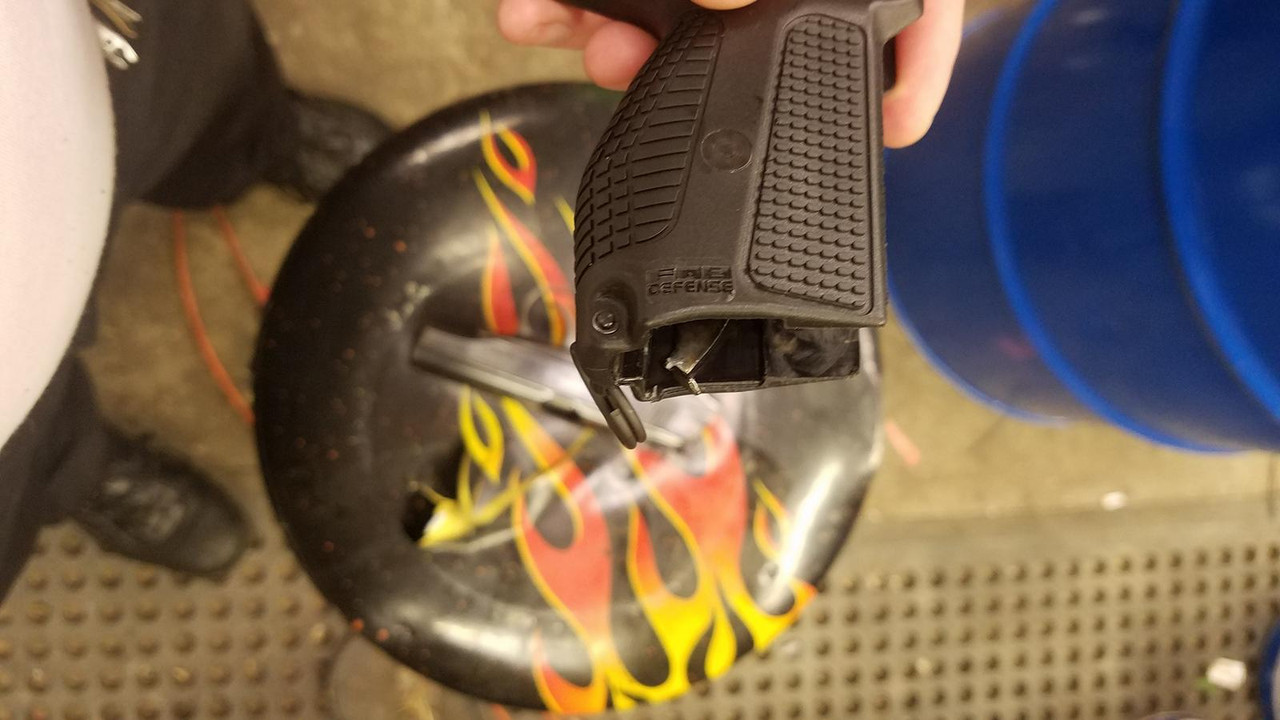 (Note the Makarov pointed right at my dick)
quote:

Originally posted by Will938:
If you don't become a screen writer for comedy movies, then you're an asshole.