I had my name on a waiting list for a P365 at a LGS for a few months, and they called me last Thursday. I had already accumulated a few 12-rd mags through various sales while I waited. Sunday was the first chance I had to get it out to the range. I ran a few patches down the bore, lubricated it, then shot 220 rounds of 115gr FMJ Blazer Brass through it, using all 6 mags.
I noticed the ejection pattern was a little random. I had cases going anywhere from 2 to 6 o'clock. The majority seemed to be at ~4 o'clock. Cases were landing 5-6 feet away, with the exception of those that went back over my head, which landed closer. I also noticed a lot of brass marks on the slide forward of the ejection port.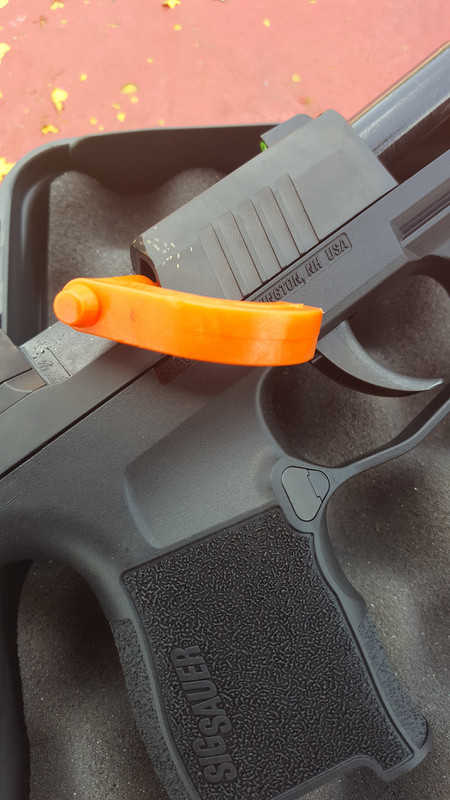 The gun felt pretty good in my hands. I have small-ish hands, and I found the extended 10-rd mag fits just about right. The 12-rd makes the grip about the same length as my 229, but much smaller in circumference. The grip is rough enough to stay put, especially with the extra textured surface on the 12-rd mags.
It will take some practice to get consistent with this little gun. If it concentrated, I could keep 12-rds in the head of a USPSA A/C steel target at ~12 yds. But it is very sensitive to side push on the trigger pull when shooting single-handed. I had a lot of misses to the left when shooting SHO until I repositioned my finger and focused on pulling straight back. I actually shot better WHO.
I did have 4 failures to extract on 3 different magazines. All of them looked like this: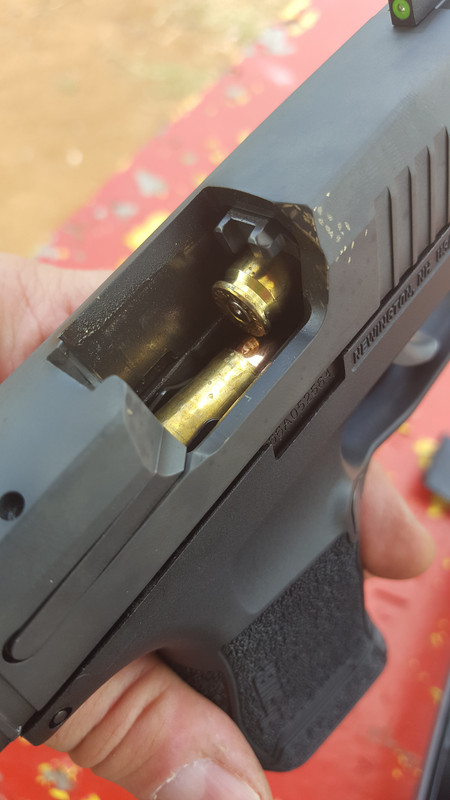 It only happened when I was firing multiple mags in quick succession, and each time I noticed that the front of the slide was very hot. I'm thinking it might be attributed to the chamber getting hot and the cases sticking. I plan to give it a good cleaning, focusing on the chamber, before I take it out again. Each time the malfunction could be cleared by forcibly removing the mag, then reinsert ing and racking the slide. I love the grip cutouts for this!
If I can sort out the failures, I'm really going to like this little gun for carry. With one 12-rd spare, I'd have 11 rounds less than I currently carry with my 229, but with two 12 rounders, I'd actually have one more. And the gun would be much smaller and lighter, which was the main reason for me wanting this in the first place.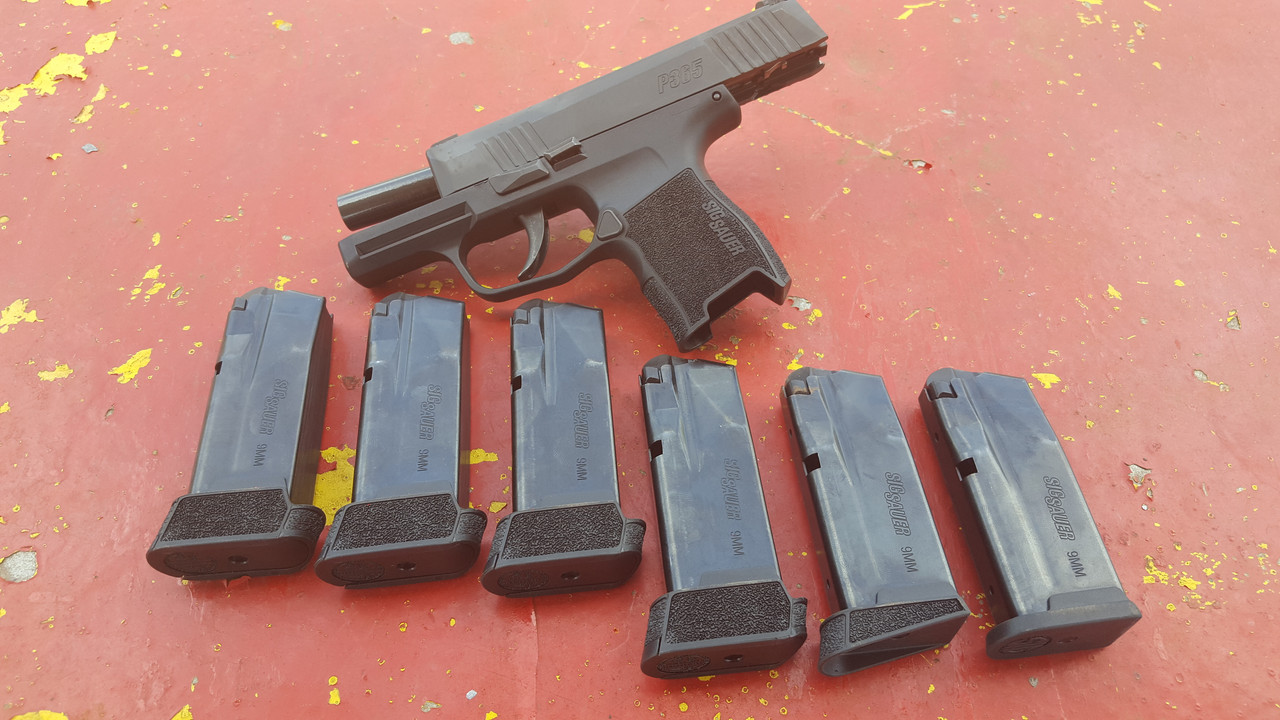 This message has been edited. Last edited by: JAFO,


<><><><><><><><><><><><><>
"I drank what?" - Socrates