I've had several of these fine pistols, even had one in .380.
I've posted this before whenever a 1903 thread comes up. This is my stepfather's uncle Will's pistol. I inheritd it when my stepfather died. Uncle will used it to crack walnuts, never cleaned it or oiled it..
I knew it couldn't be reblued so I sanded out all the pits in the frame and slide. I ordered a new 32 acp barrel from Gun Parts, along with new springs. Then I finished it with Norrels Moly Resin.
After test firing it, found it would double tap. So I decided to order a new sear and disconnector. I found them on GunBroker, the nice guy selling them told me they were the later parts with 2 notch sear, added to the last production models of this pistol. He told me that it was an added safety , to avoid accidental discharge if the pistol was dropped while loaded.
My pistol isn't a thing of beauty, but if you had seen it originally, it was a basket case. It shoots great now, with no unexpected discharges.
And it is a family keepsake.
Love seeing all the member's old Colts.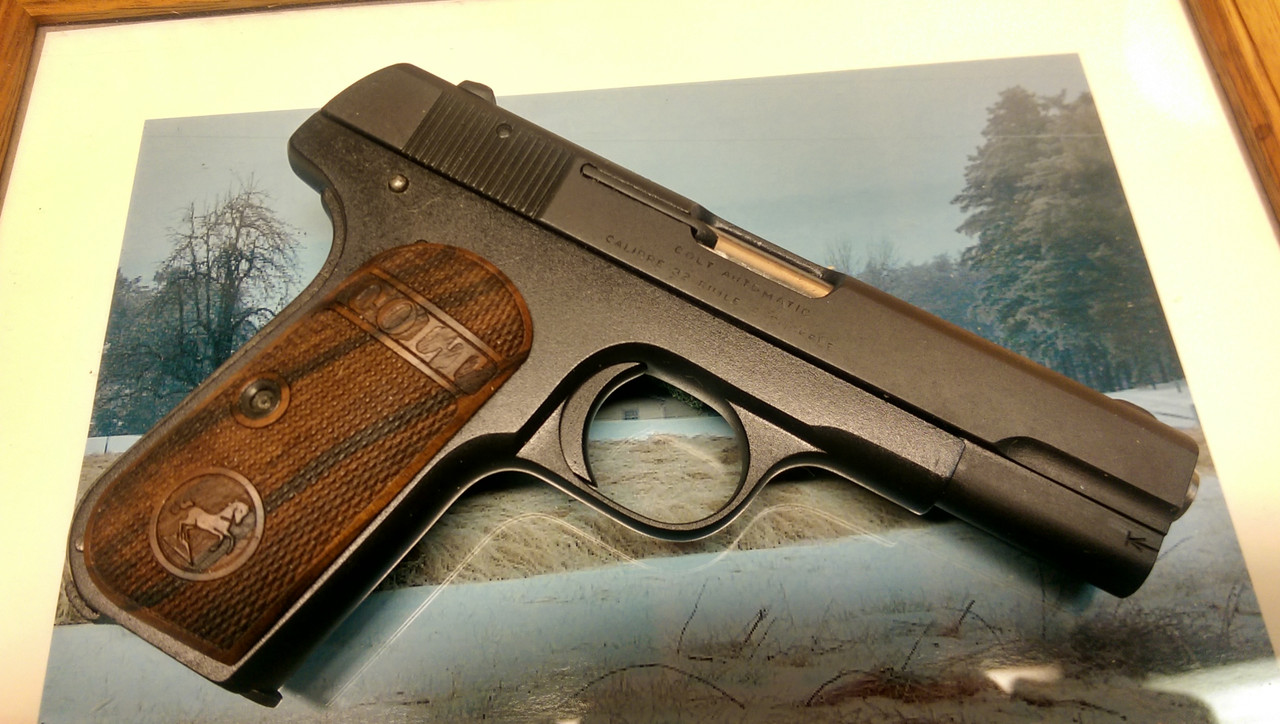 美しい犬