I'm incorporating the Ni P228 endurance testing info into this thread, because that testing thread will eventually get lost to auto-prune.
---
A 5 weeks 10,000 rounds report on a Klein Ni P228
I had great fun putting this gun through the wringer.
Gun:
A factory Nickel P228, serial # B152251, mint condition unfired by previous owner. Still looks outstanding, but it's now no longer mint.
Test:
10,000 rounds in 5 weeks (12/28/18 - 1/30/19)
Lubrication:
Slip2000 EWL30 and EWL first 3750 rds; EWL30 exclusively after that.
Mags used:
Mostly Mec-Gars, a few Germans, and a single Checkmate.
Ammo used:
Blazer Brass 115 FMJ = 2000 rds
Blazer Brass 124 FMJ = 300 rds
Fiocchi 115 FMJ = 500 rds
Fiocchi 124 XTPHP = 50 rds
Geco 115 FMJ = 2700 rds
Geco 124 FMJ = 1000 rds
Sellier & Bellot 115 FMJ = 2000 rds
Speer Lawman 115 TMJ = 950 rds
Speer Gold Dot 124 GDHP = 150 rds
Federal Hi-Shok 115 JHP = 150 rds
Federal HST 147 JHP = 150 rds
Remington Golden Saber 124 +P BJHP = 50 rds
Range sessions:
#01- 12/28/18 - 200 rds
#02- 01/02/19 - 400 rds
#03- 01/04/19 - 400 rds
#04- 01/05/19 - 500 rds
#05- 01/08/19 - 500 rds
#06- 01/10/19 - 500 rds
#07- 01/11/19 - 500 rds
#08- 01/15/19 - 750 rds
#09- 01/16/19 - 250 rds
#10- 01/17/19 - 500 rds
#11- 01/18/19 - 500 rds
#12- 01/19/19 - 400 rds
#13- 01/20/19 - 600 rds
#14- 01/22/19 - 600 rds
#15- 01/23/19 - 600 rds (50 are HP)
#16- 01/24/19 - 600 rds
#17- 01/25/19 - 600 rds
#18- 01/26/19 - 600 rds
#19- 01/29/19 - 500 rds (all HP)
#20- 01/30/19 - 500 rds
Distances:
10 & 15 yds.
Cleaning:
From round #6001 to round #10,000, the gun was left uncleaned (not even a wipe down). Only added was some more EWL30 at the beginning of each range trip. And, it finally got its overdue clean up after the last range trip.
Malfunctions:
One. Round #9390 (a Federal HST 147 HP) got hung up on the feed ramp. A quick rack of the slide, and it went right in chamber.
Conclusions/Observations:
- Nothing was replaced during the entire testing. Except for the grips, everything is original from start to finish.
- Can't speak for any other guns, but this particular gun is impressive.
- First session - the gun had the aluminum grips on, and they immediately became loose.
- So, grips were changed to G10 for the rest of the sessions, with blue Loctite to secure the grips. They were pretty good, but as the sessions went on, the screws still worked themselves loose.
- Guns gets extremely hot during mag dump sessions, as you can imagine. I got blisters a couple of times.
- The blued barrel resists wear better than I had expected. The lube must have helped quite a bit.
- There is some flaking on the left side of the chin of the slide and on its undersurface.
- Because it's slicker, the nickel gun is easier to clean. Also, with a white gun, it's just easier to spot a dirty spot, even when it's hidden in cracks/corners/crevices.
Plan:
This first phase is over. The next phase will be less volume and longer term, with reports back from time to time. The main reason I started this whole process is really to see how the stripped factory anodized frame that has been Nickel plated will hold up over time.
---
Enjoy the pics.

Barrel smileys from zero to 10,000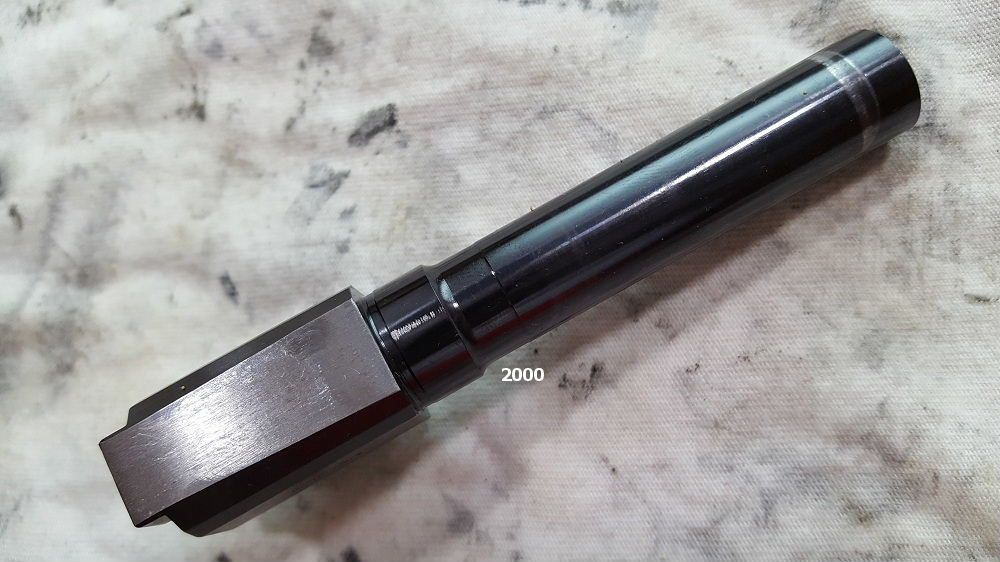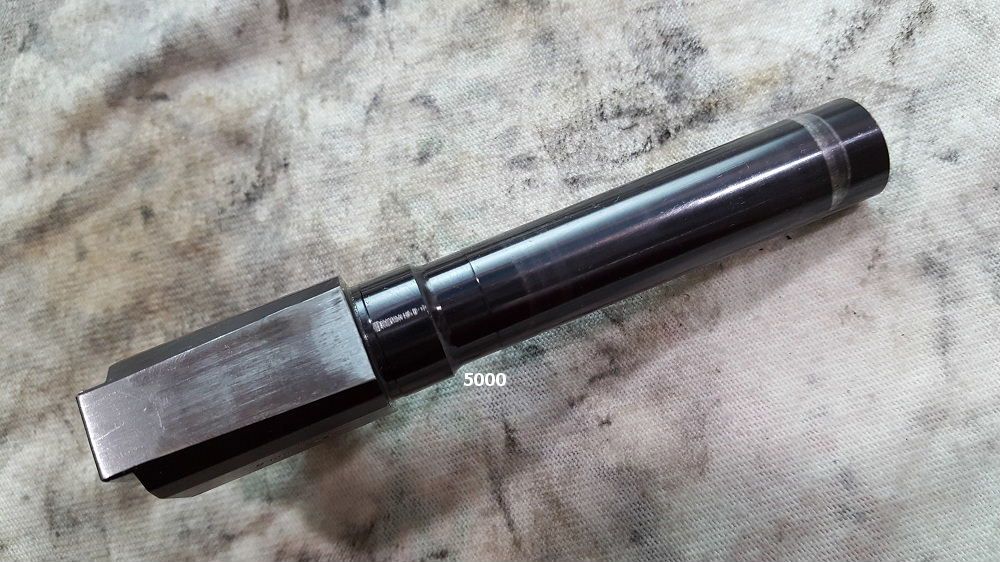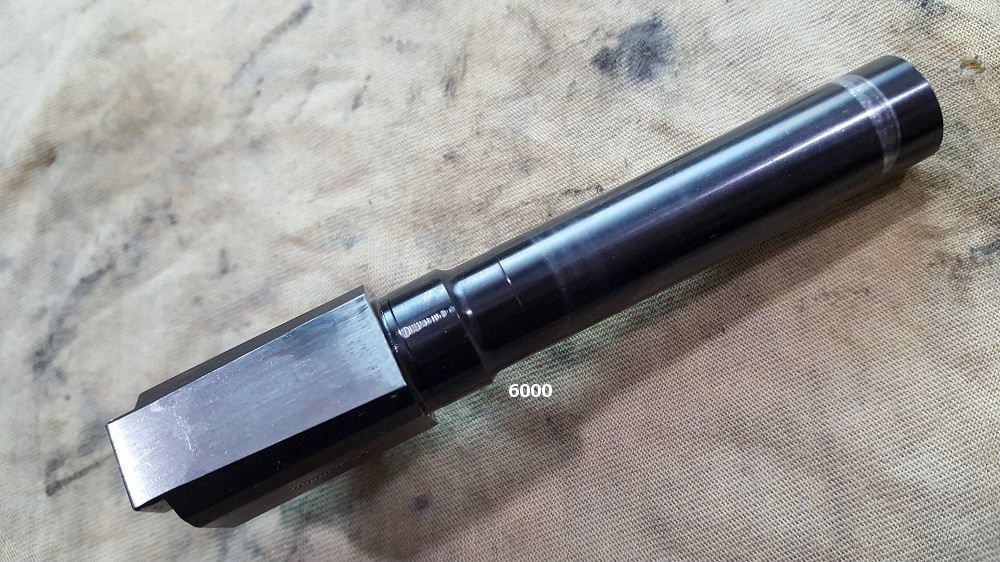 From 6001 to 10,000, the gun was not cleaned, so the barrel was dirty. So, pics are not included here.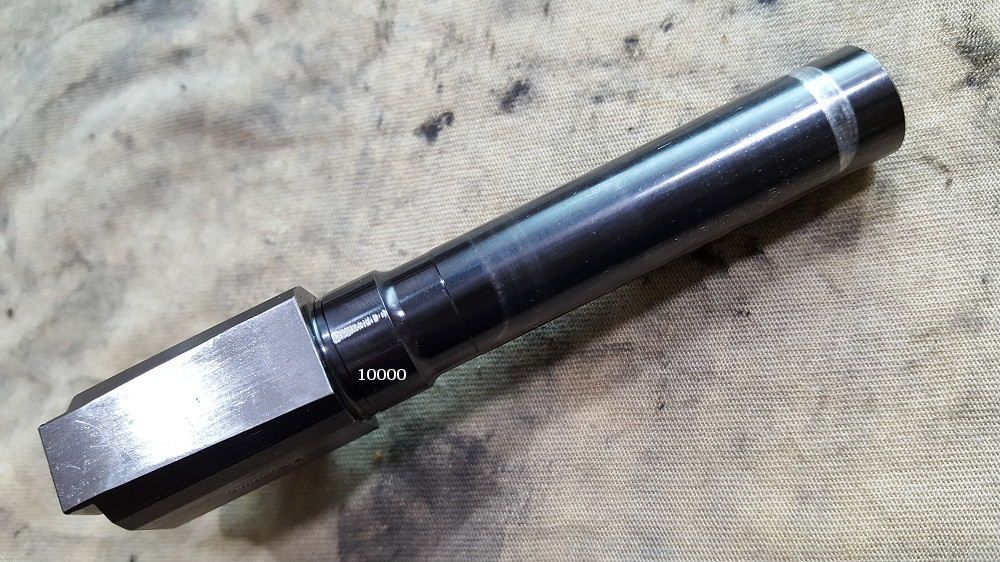 ---
Gun at the start of testing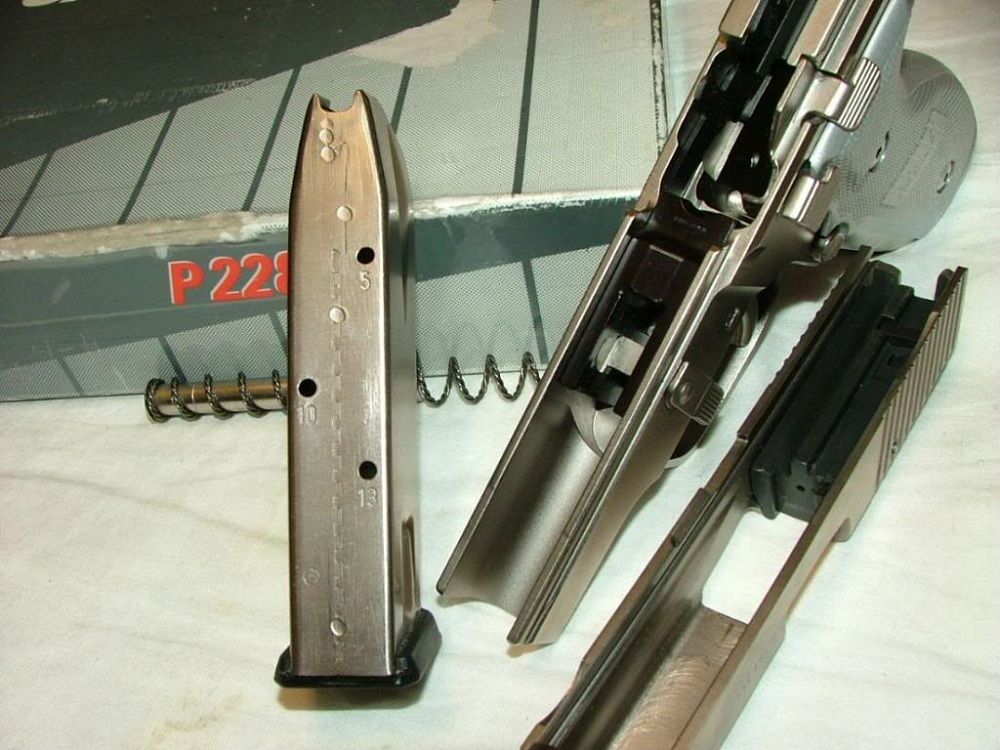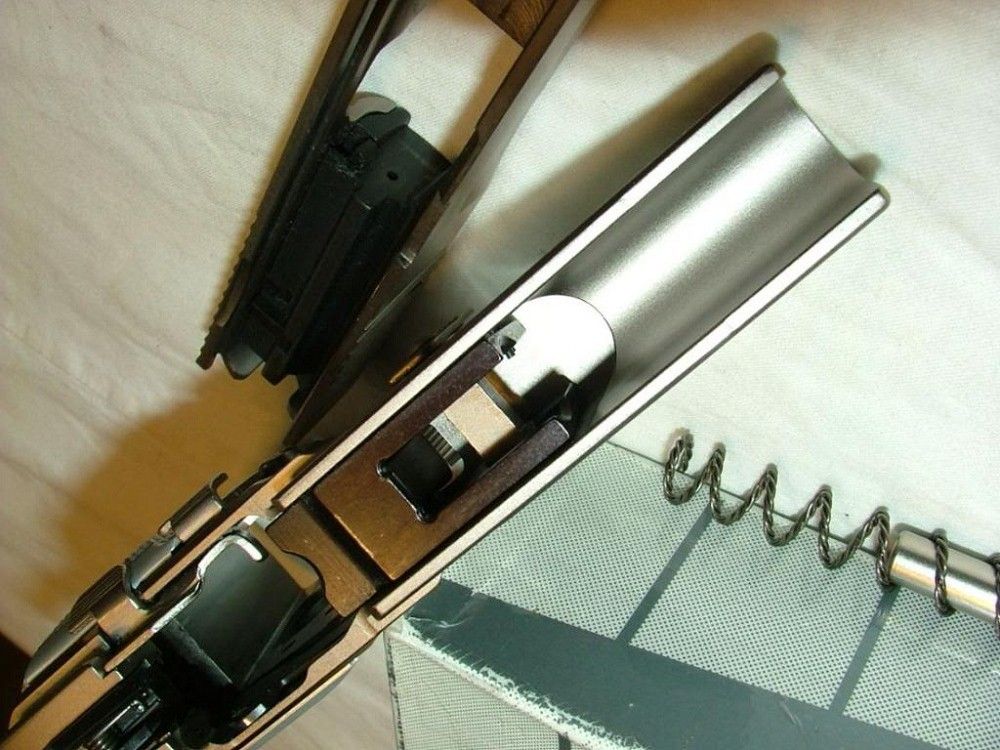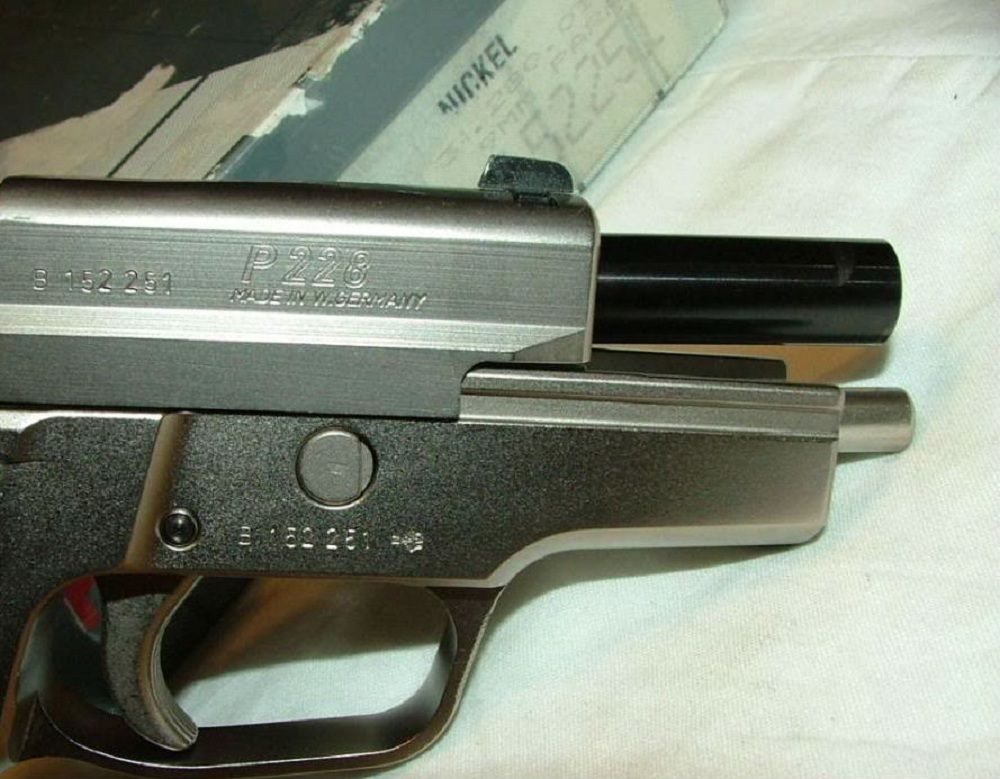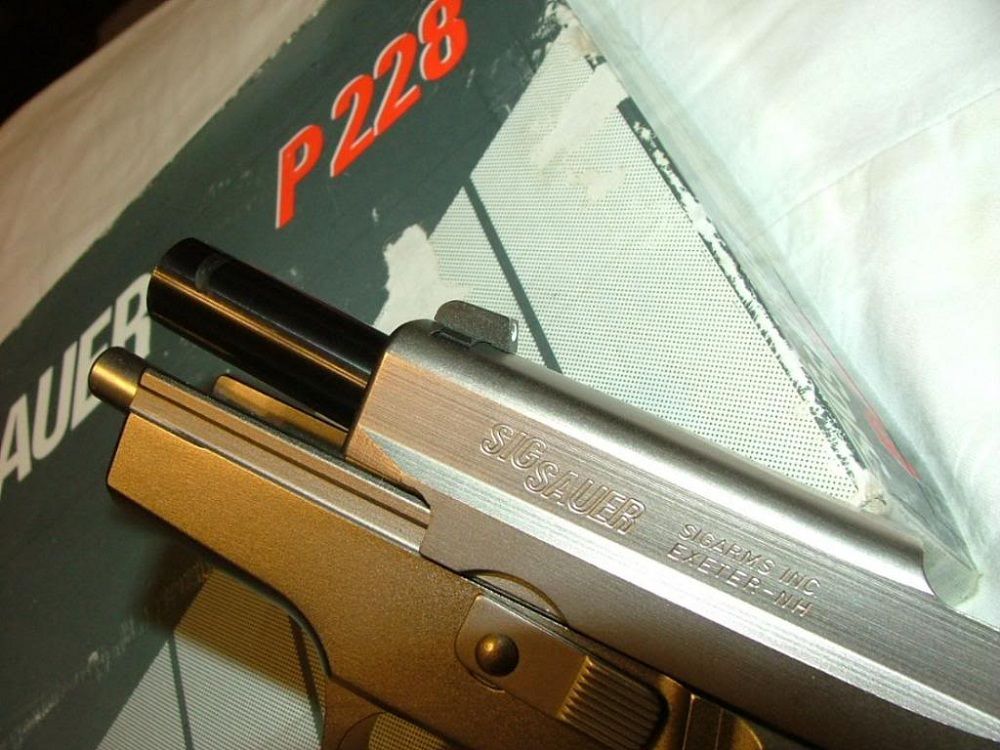 ---
and at 10,000-round finish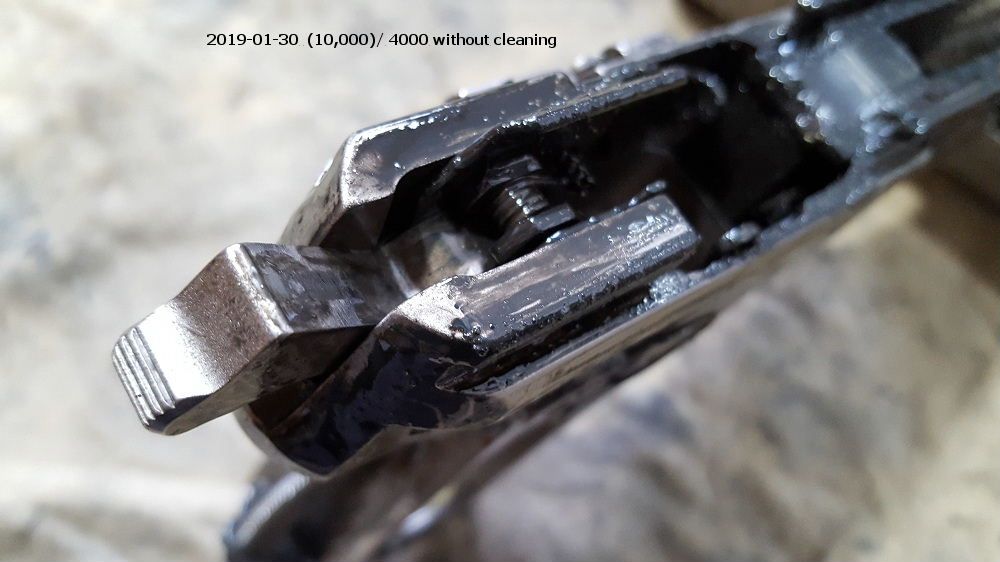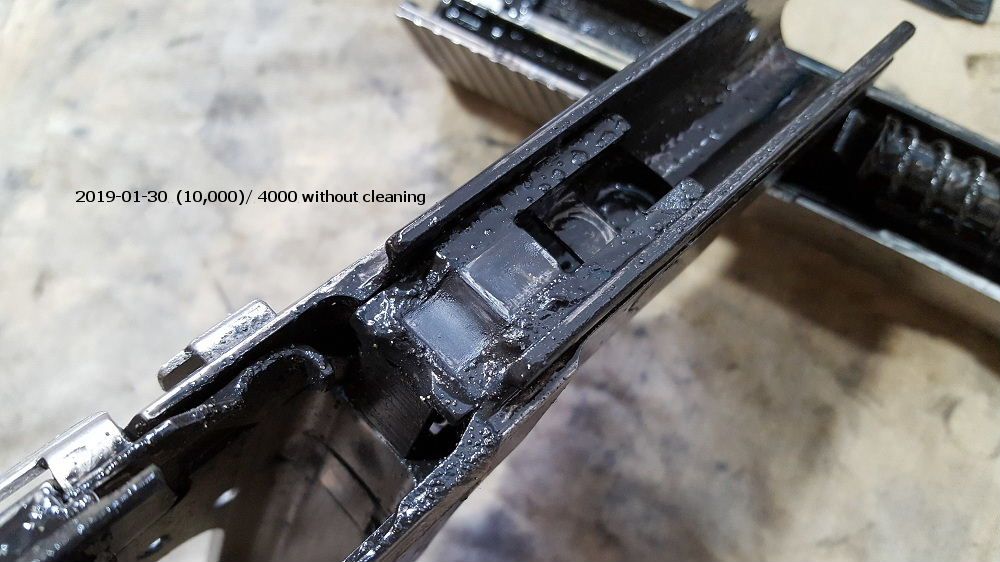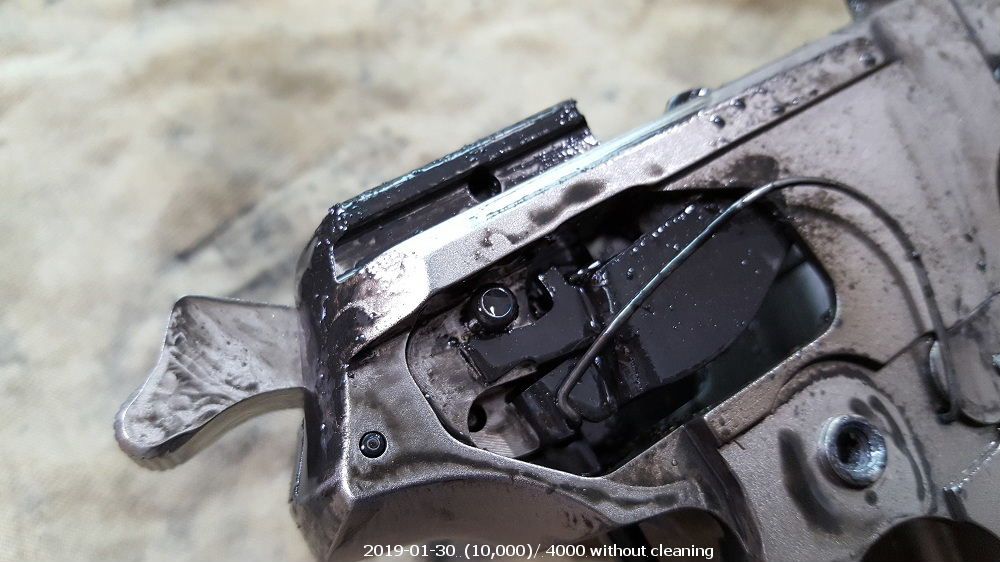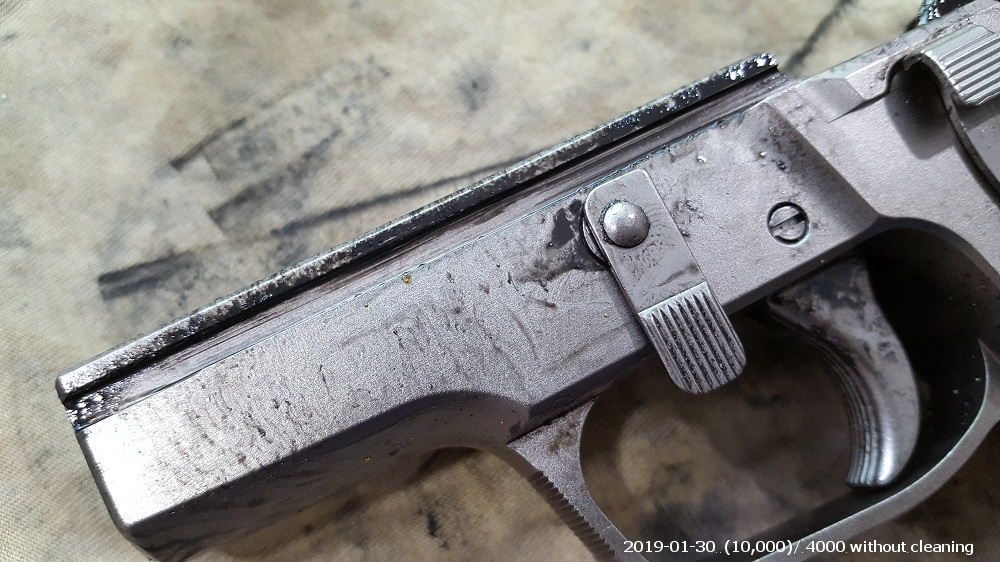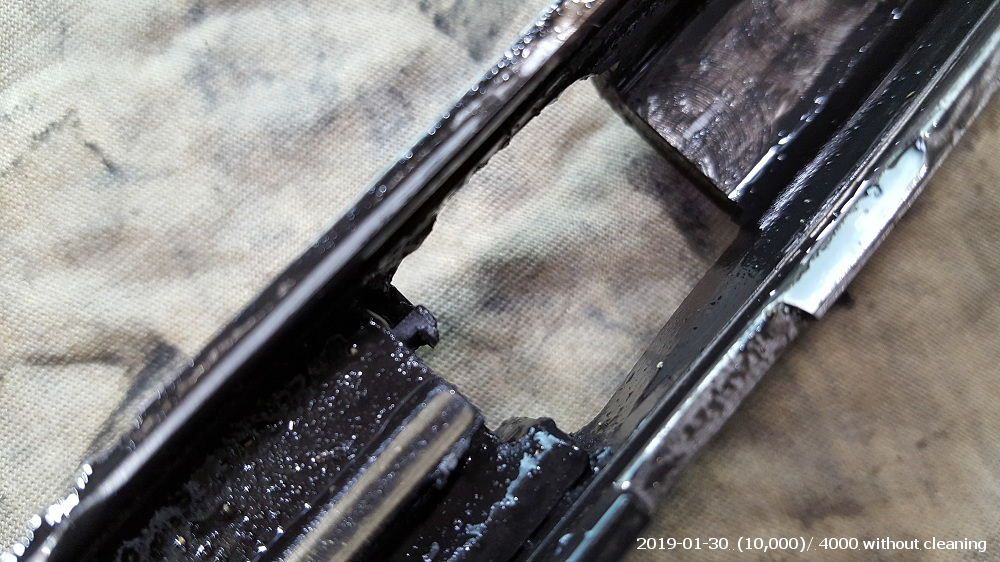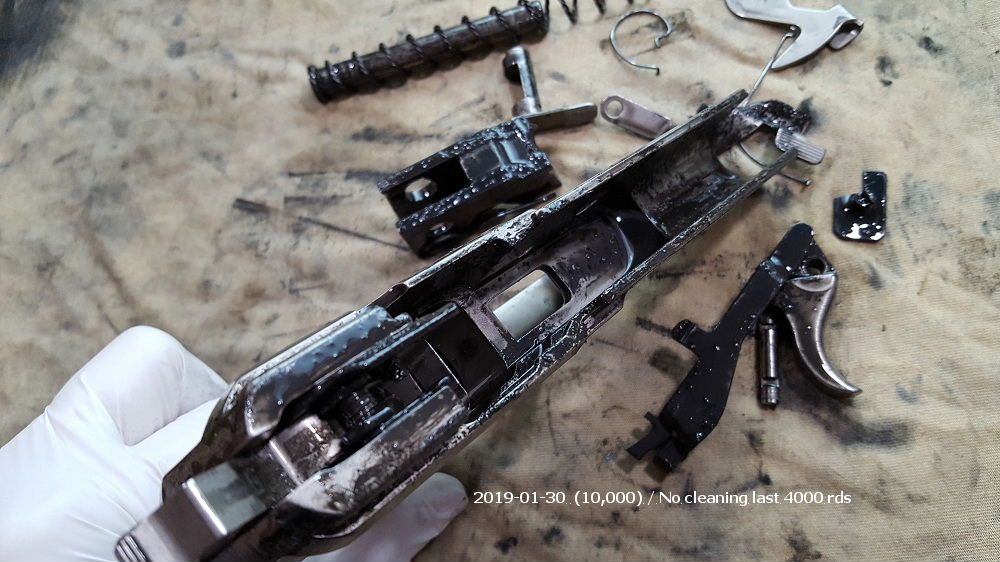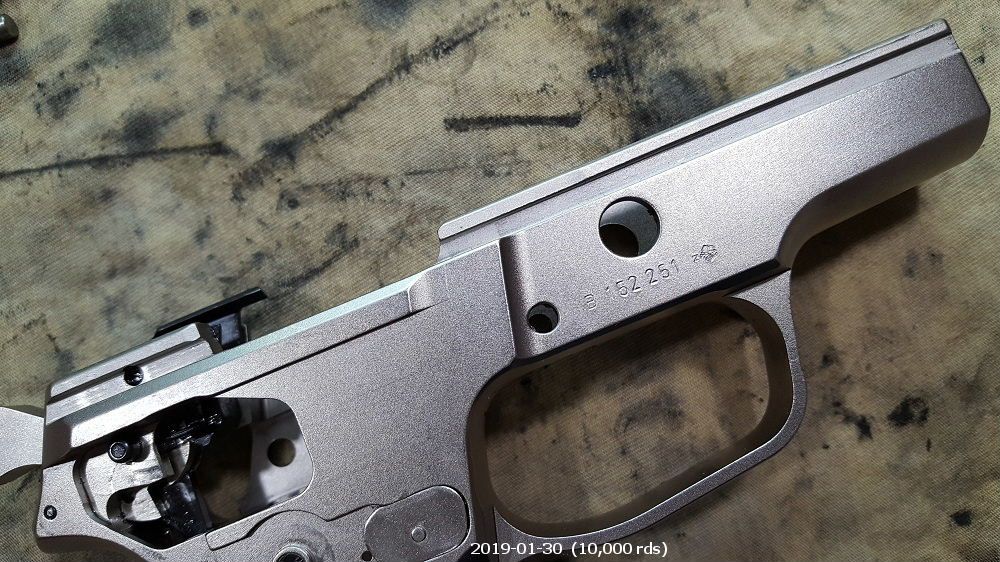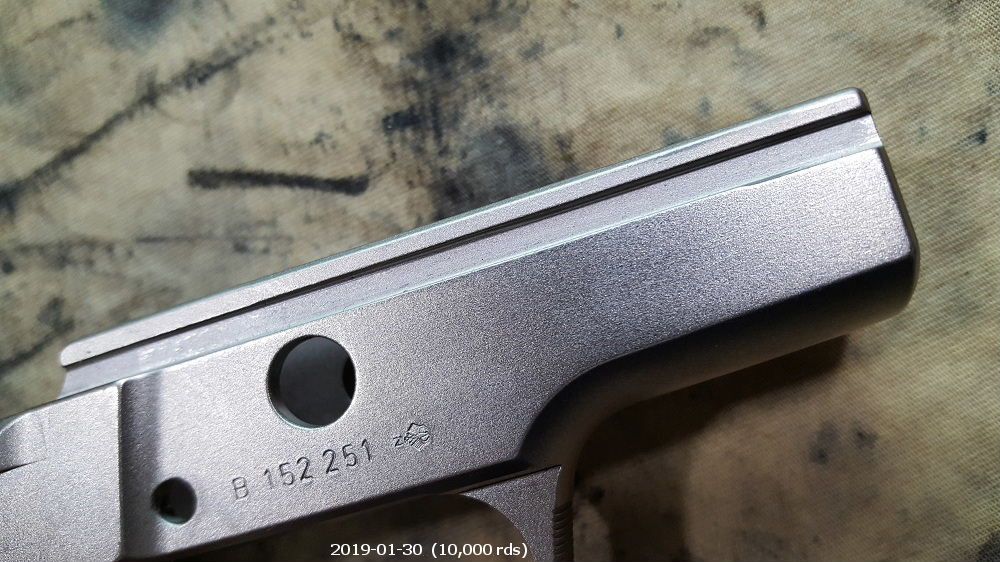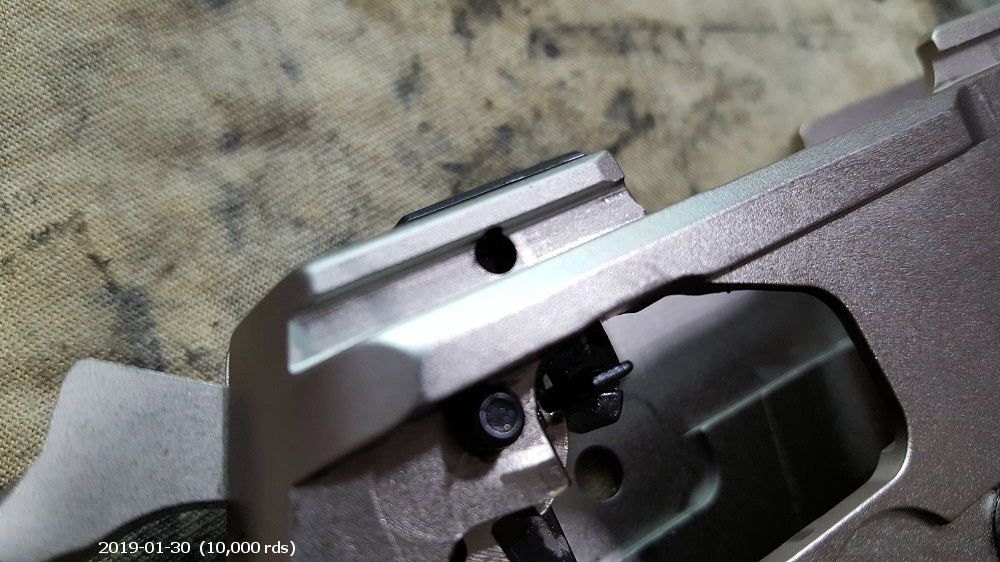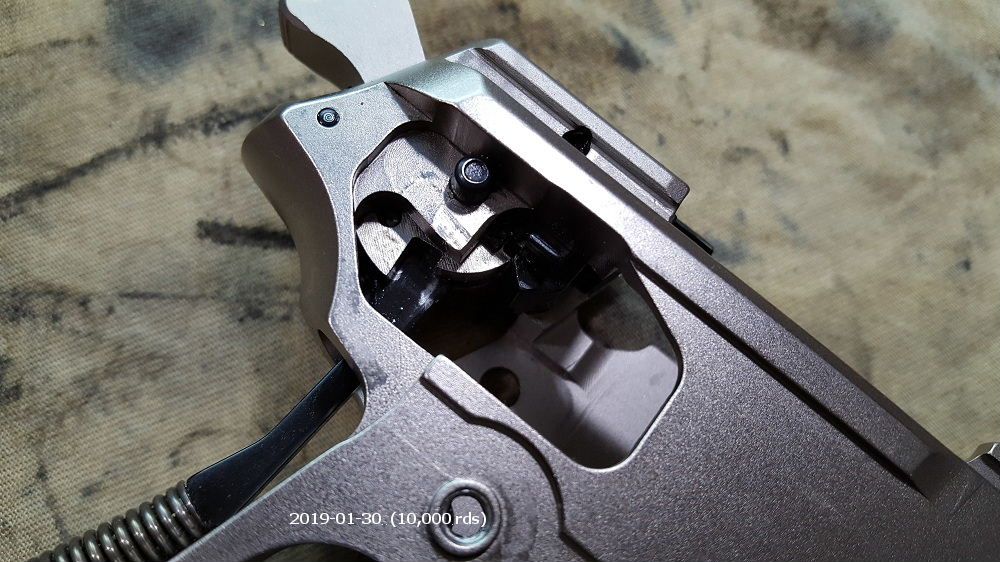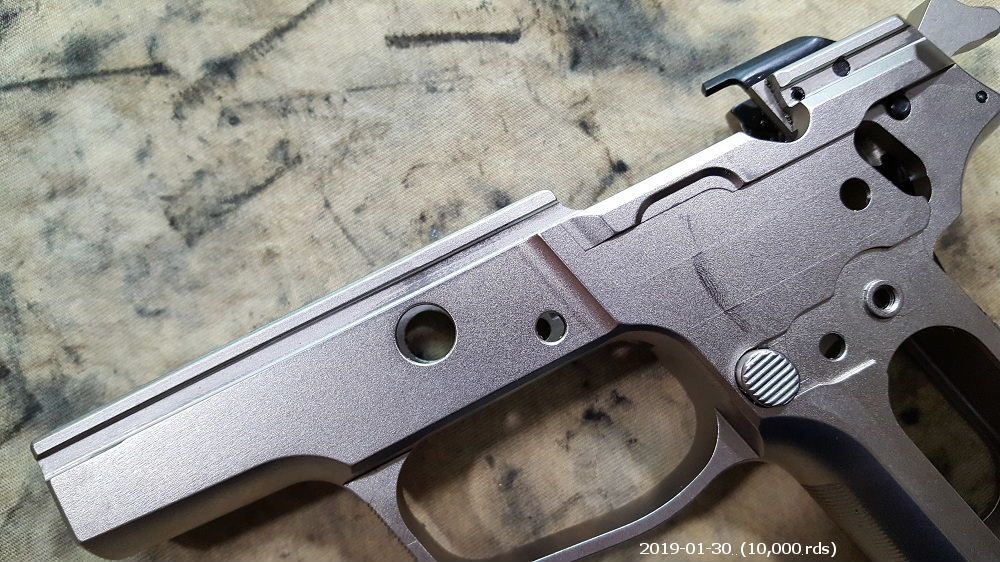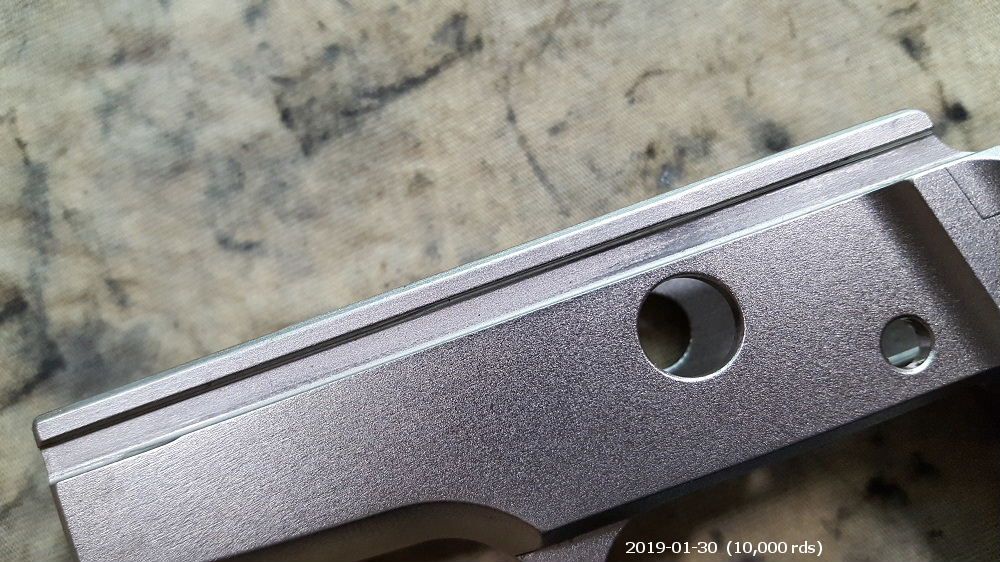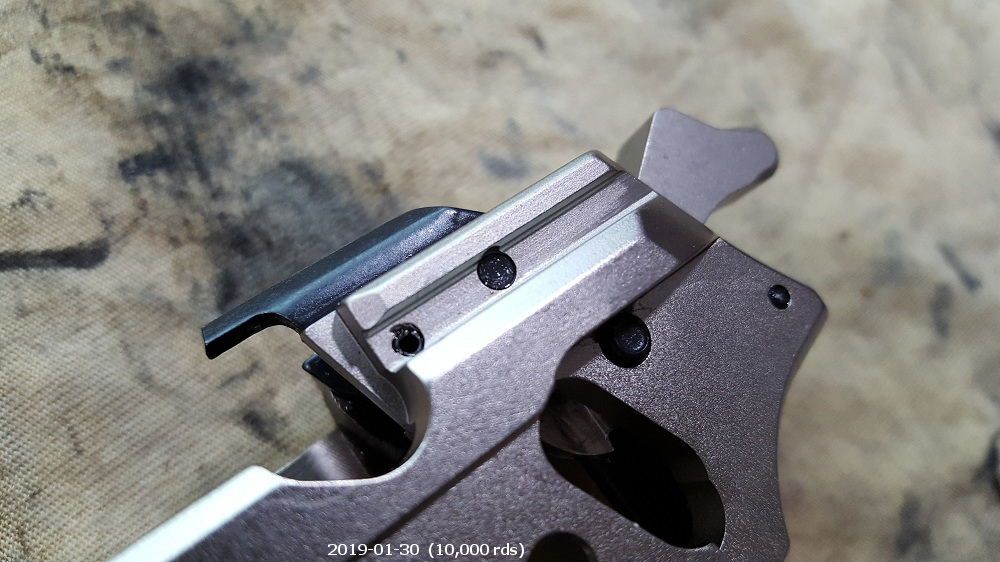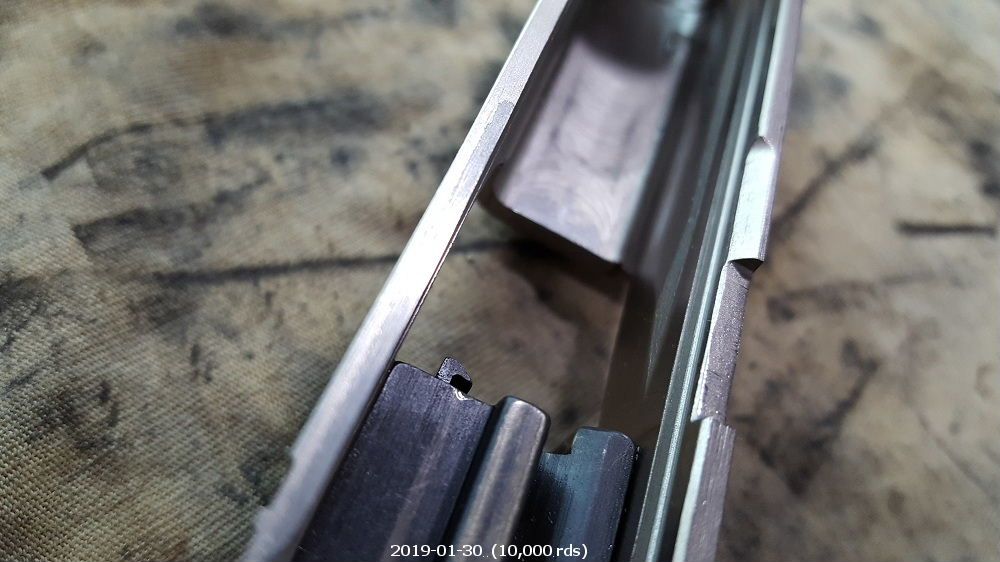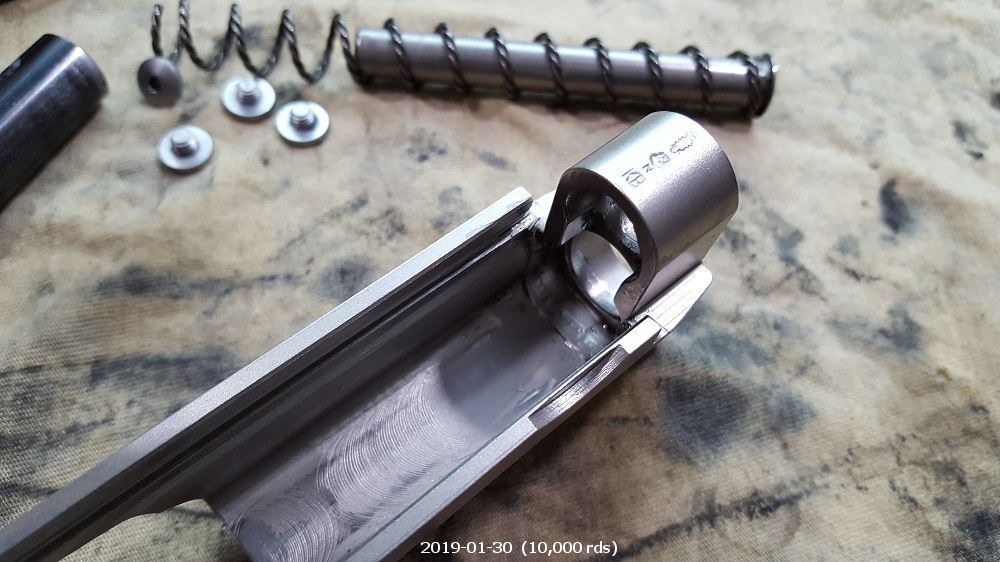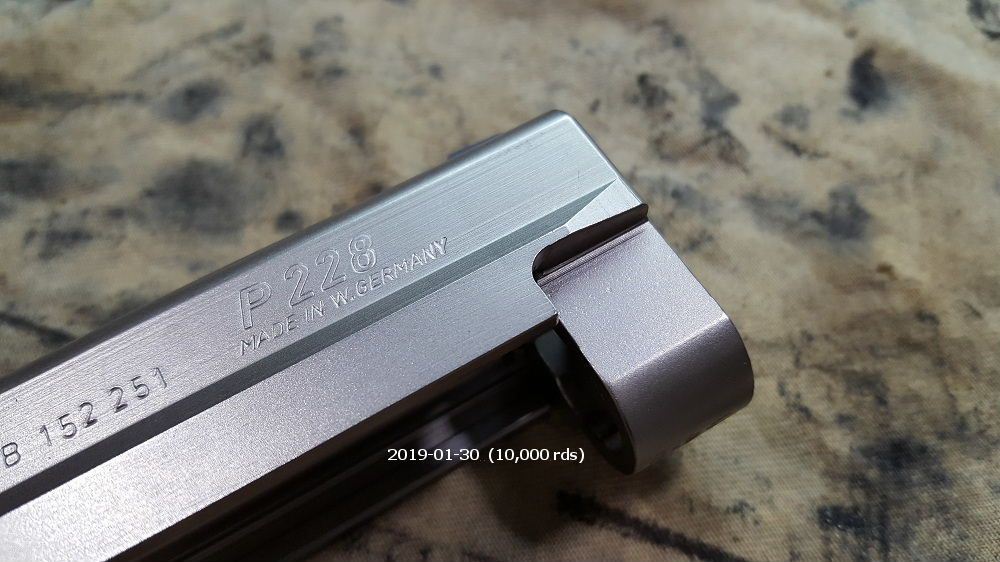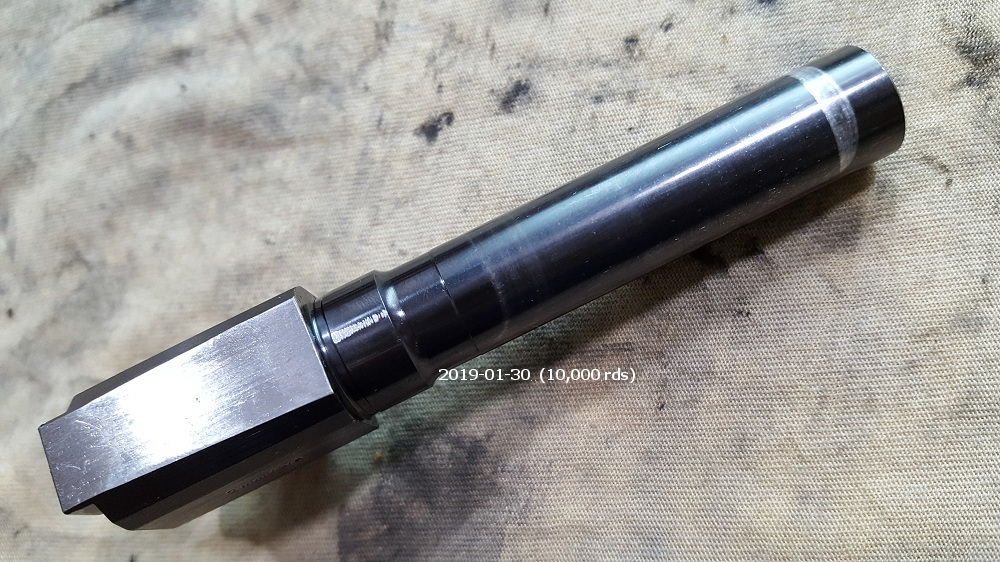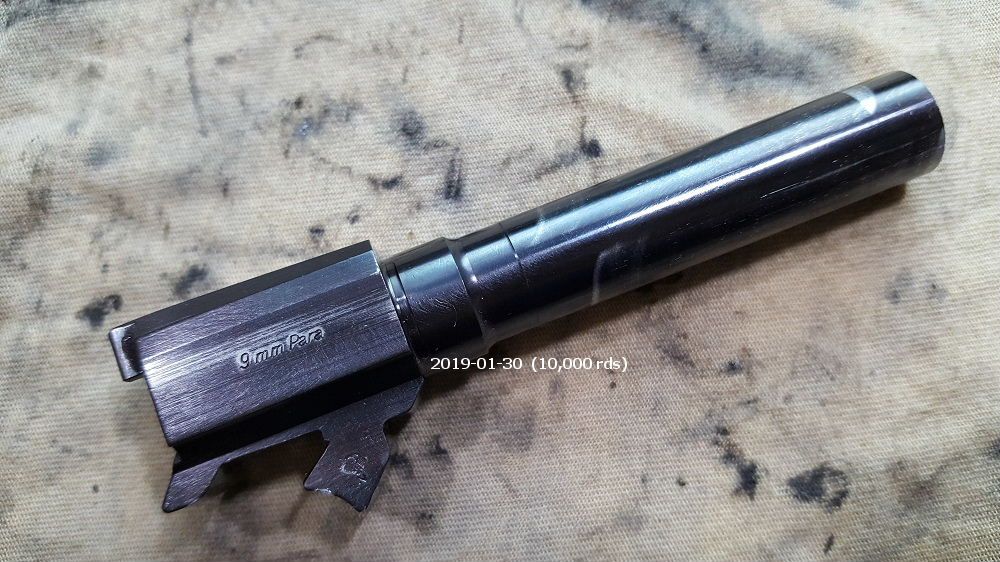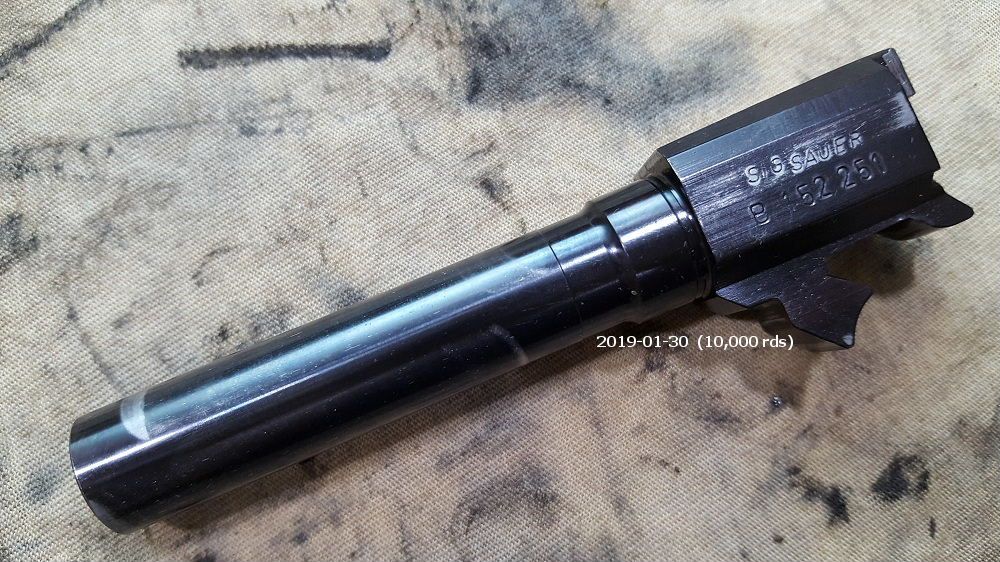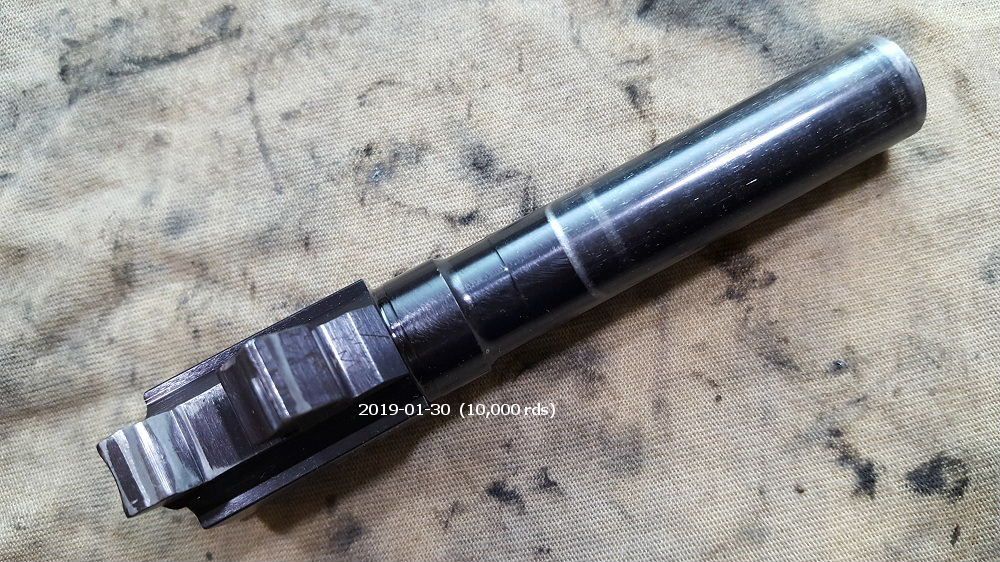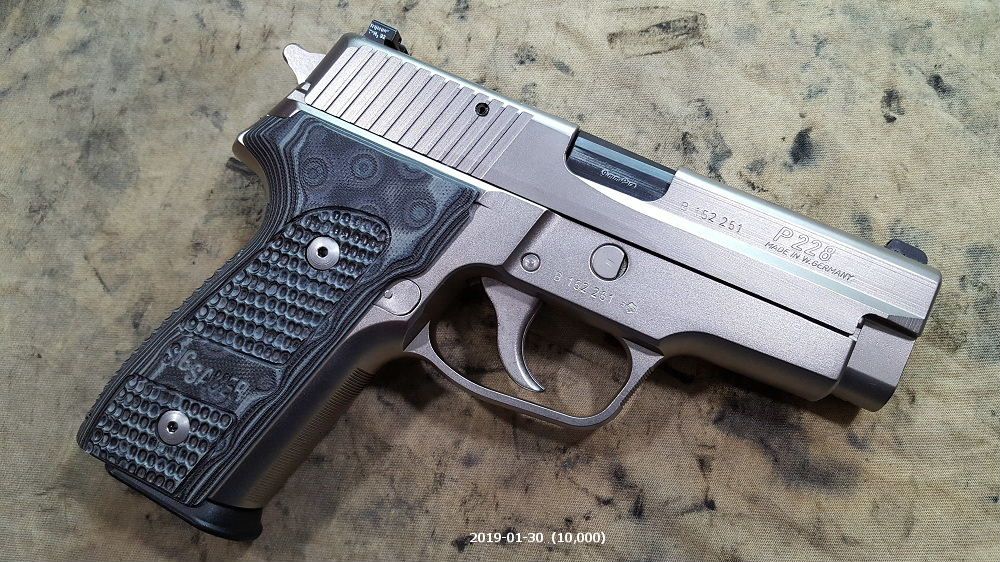 ---
---
---
Some other fun pics in between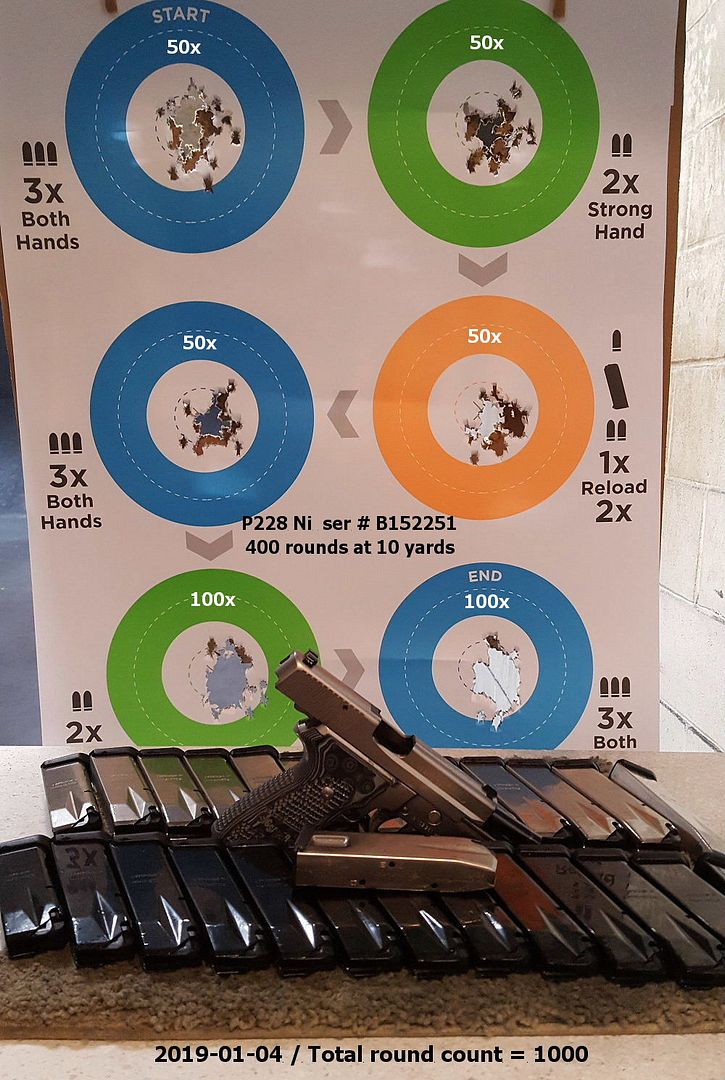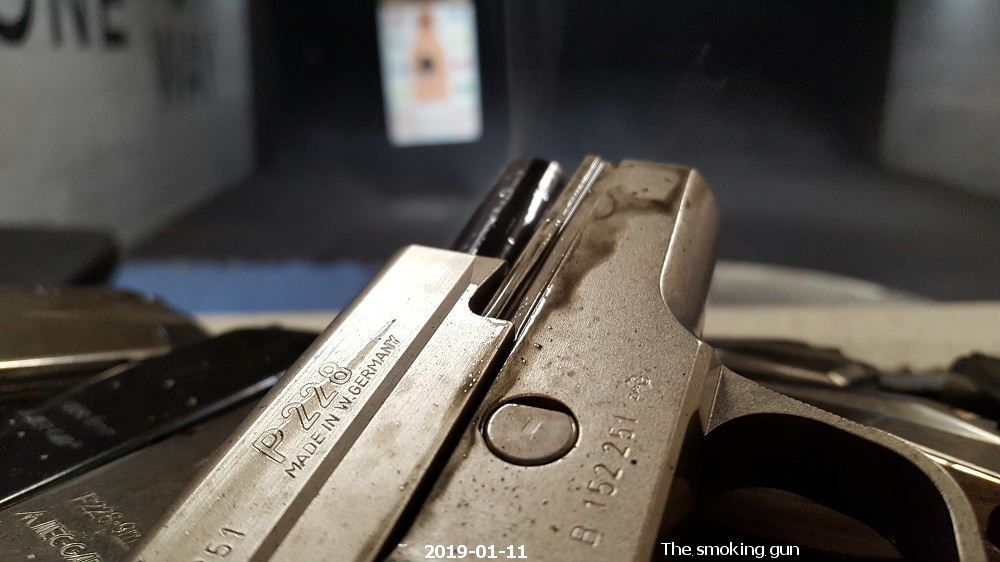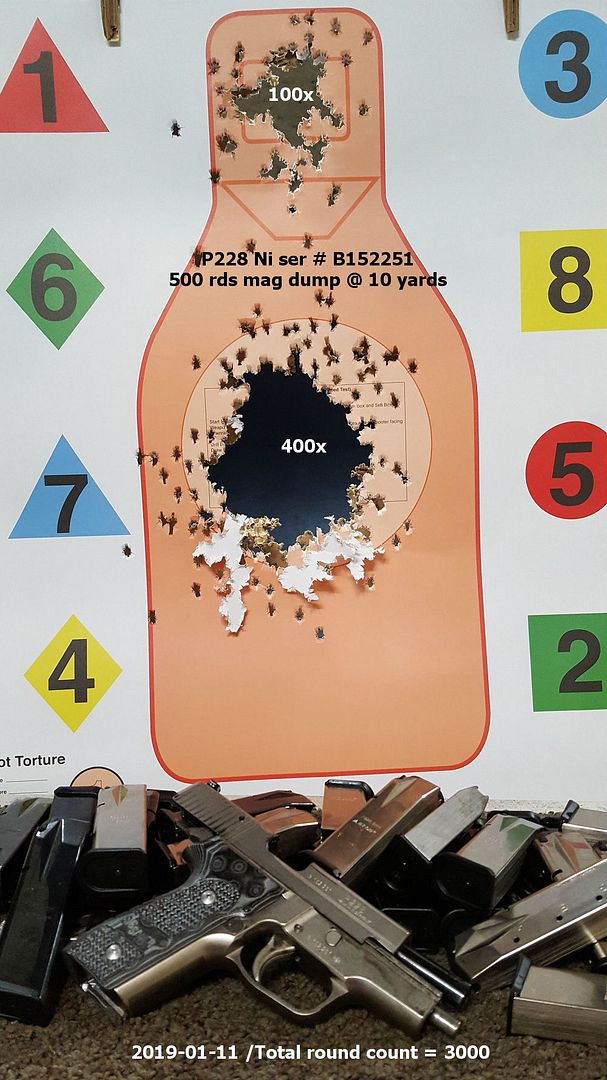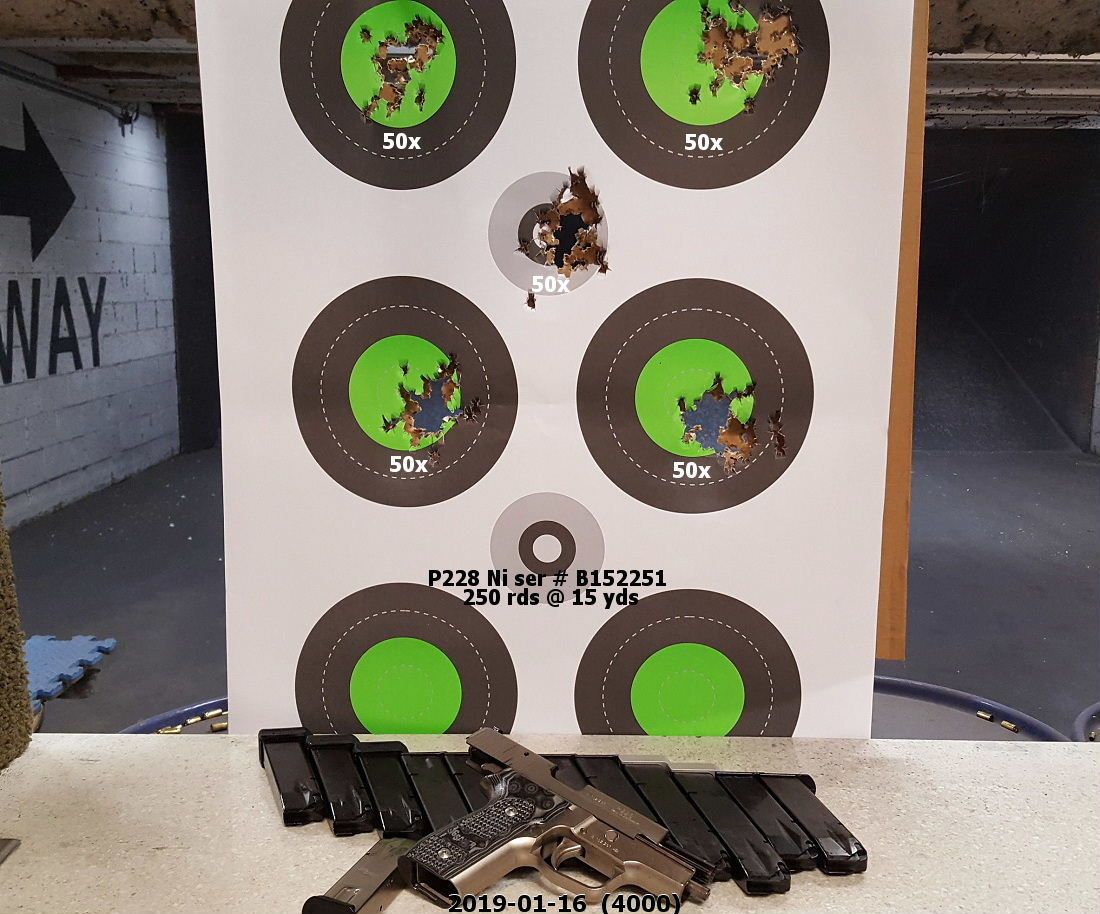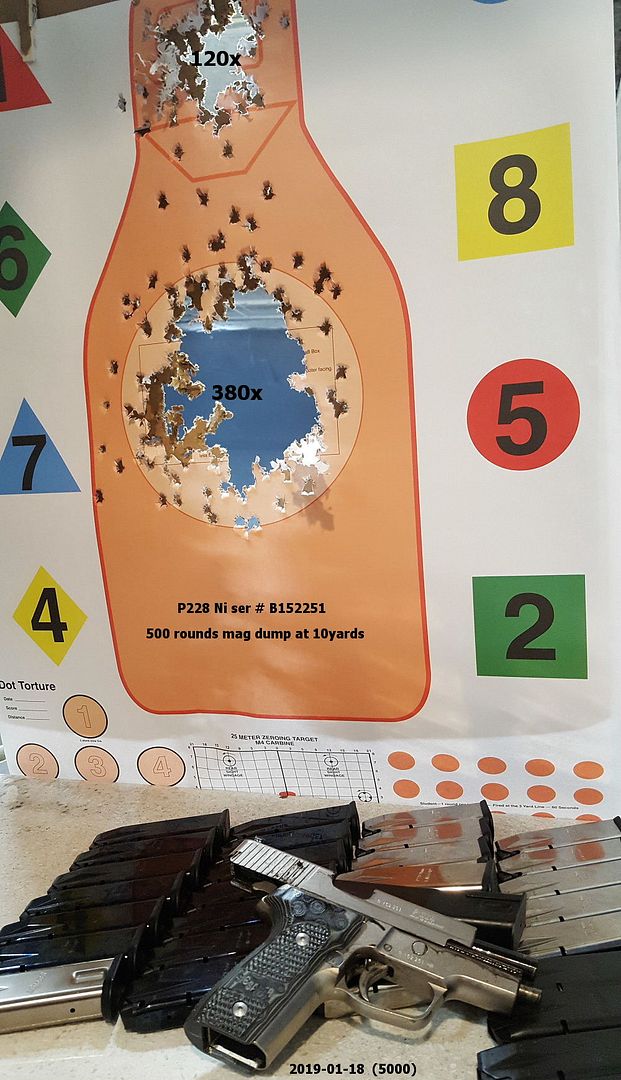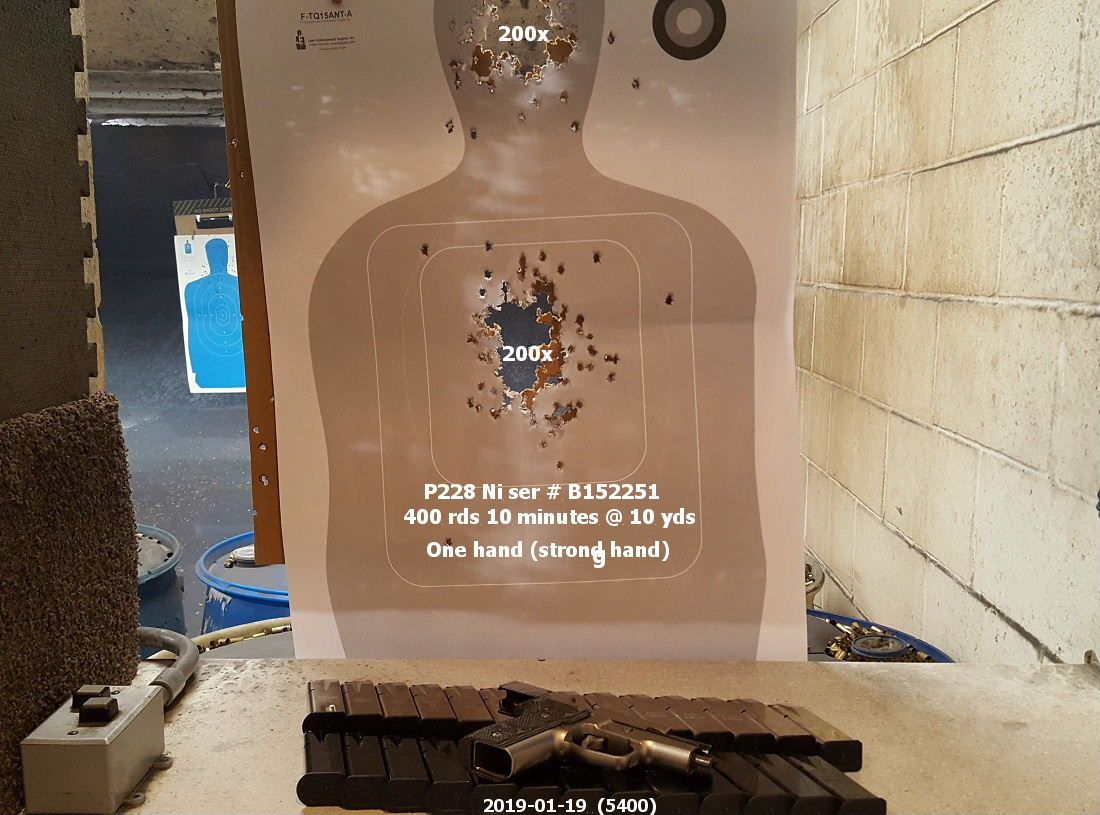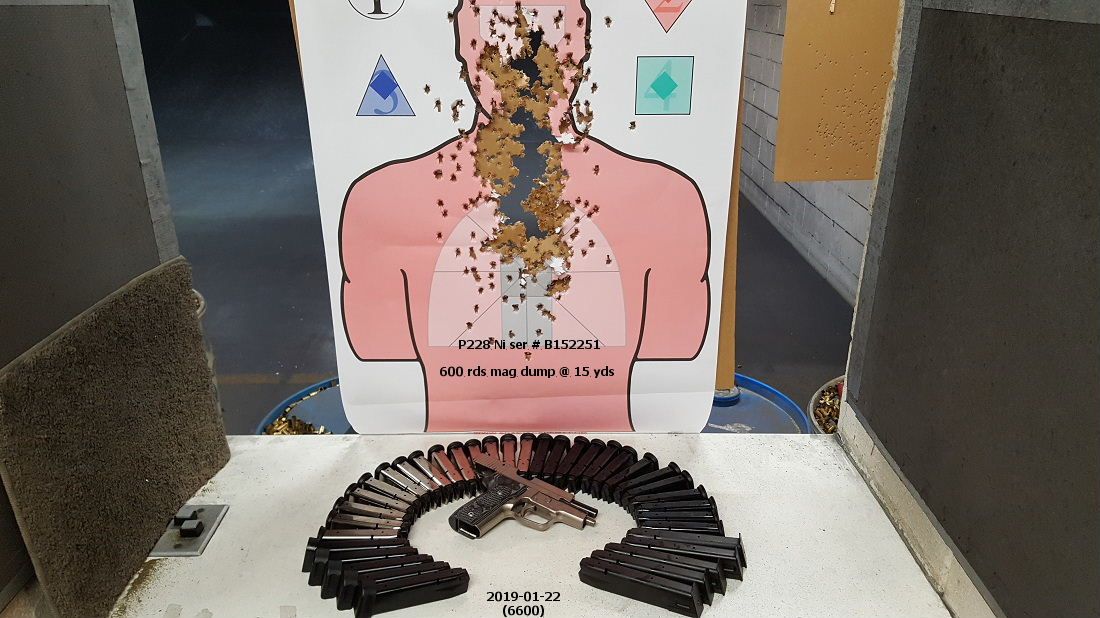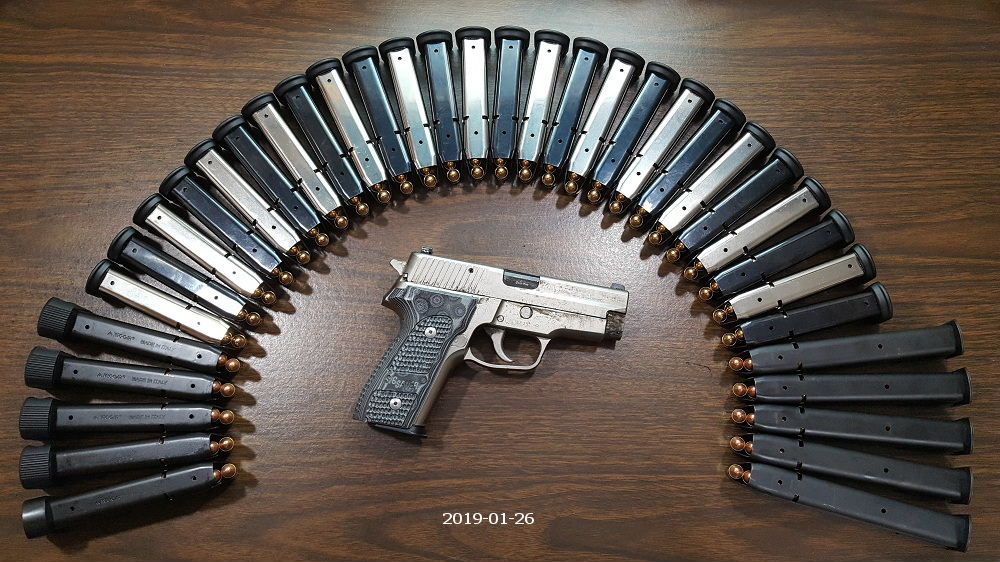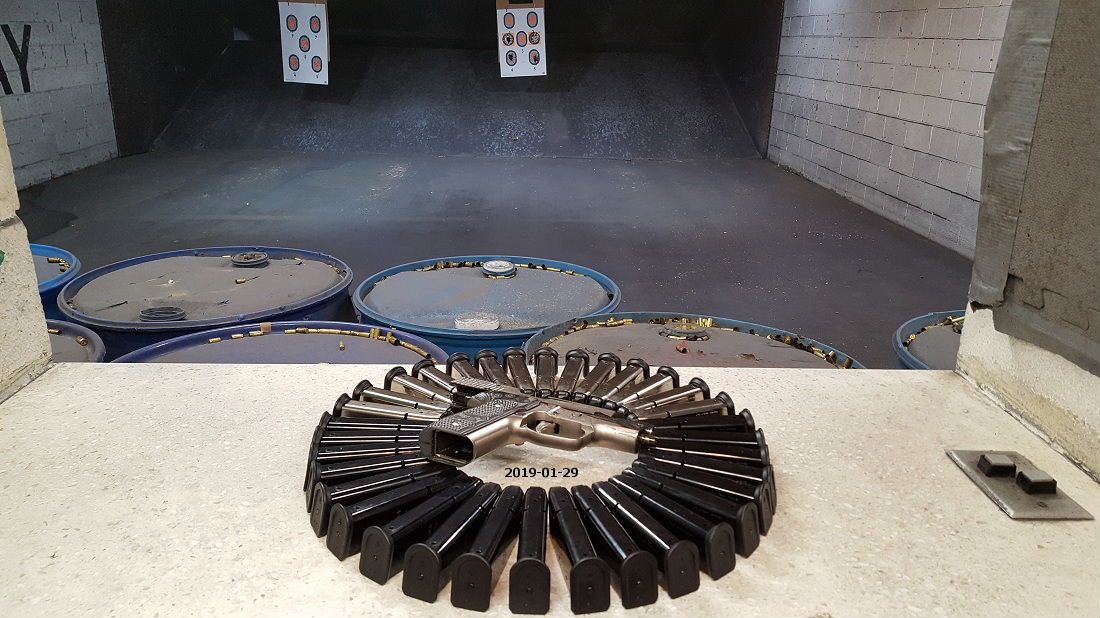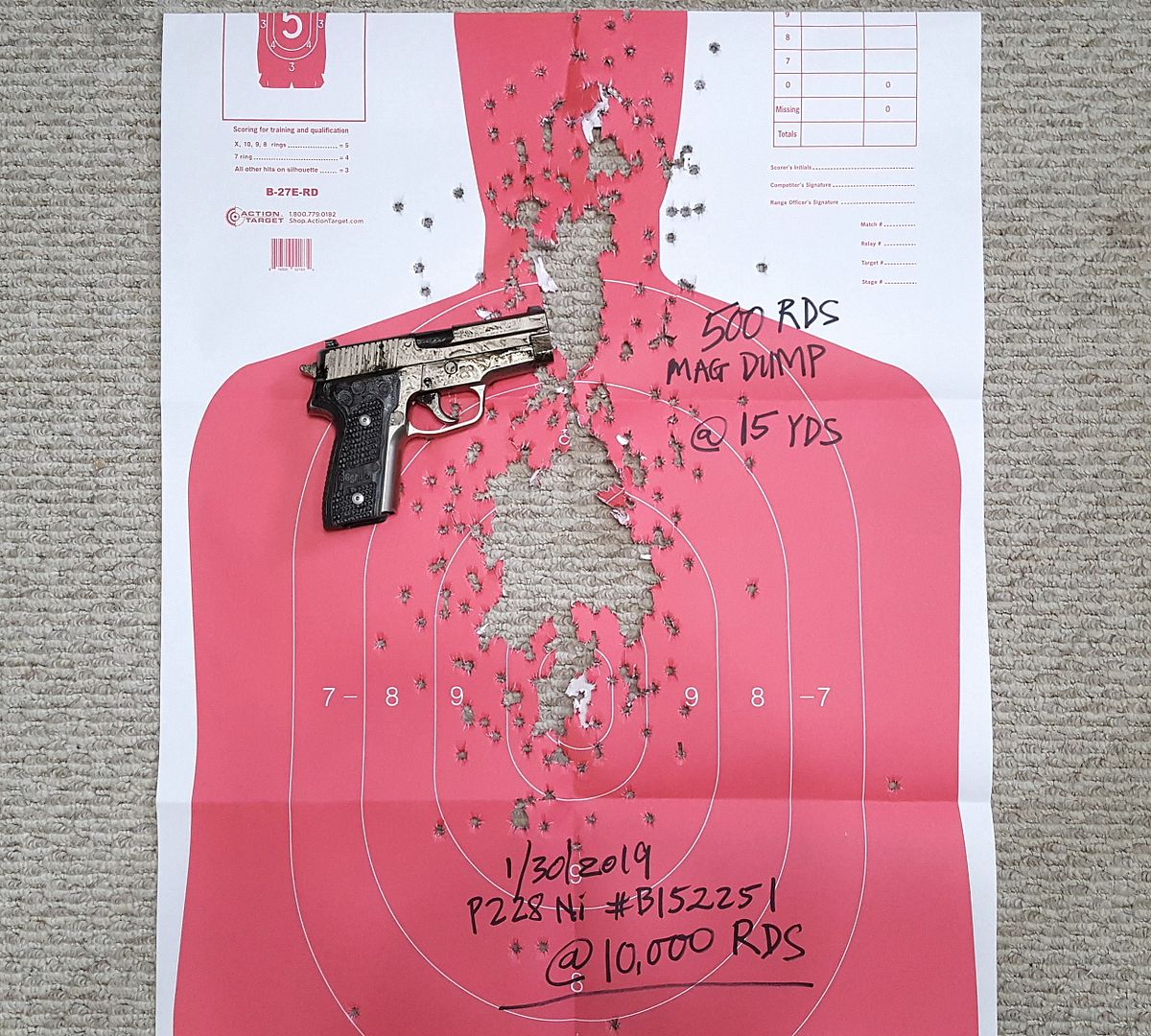 ---
---
---
When I was contemplating doing the evaluation, I knew it was going to be a long term deal. I originally had planned to do a side-by-side testing between the Ni P228 and the black one, also mint condition. I actually started the first sessions with both, shooting 200 rds through each. But then, thinking it over, it was going to be just too much. Also, there are tons of black guns out there already that are well used. But, how often do you see a detailed documentation on a Ni SIG? I haven't seen one. So, the black gun was retired (I actually subsequently sold it). I know, it would have been ideal to keep going with both. But, what can I say. Someone else is going to have to pick up the slack.


Here are the pics of the first session with both guns.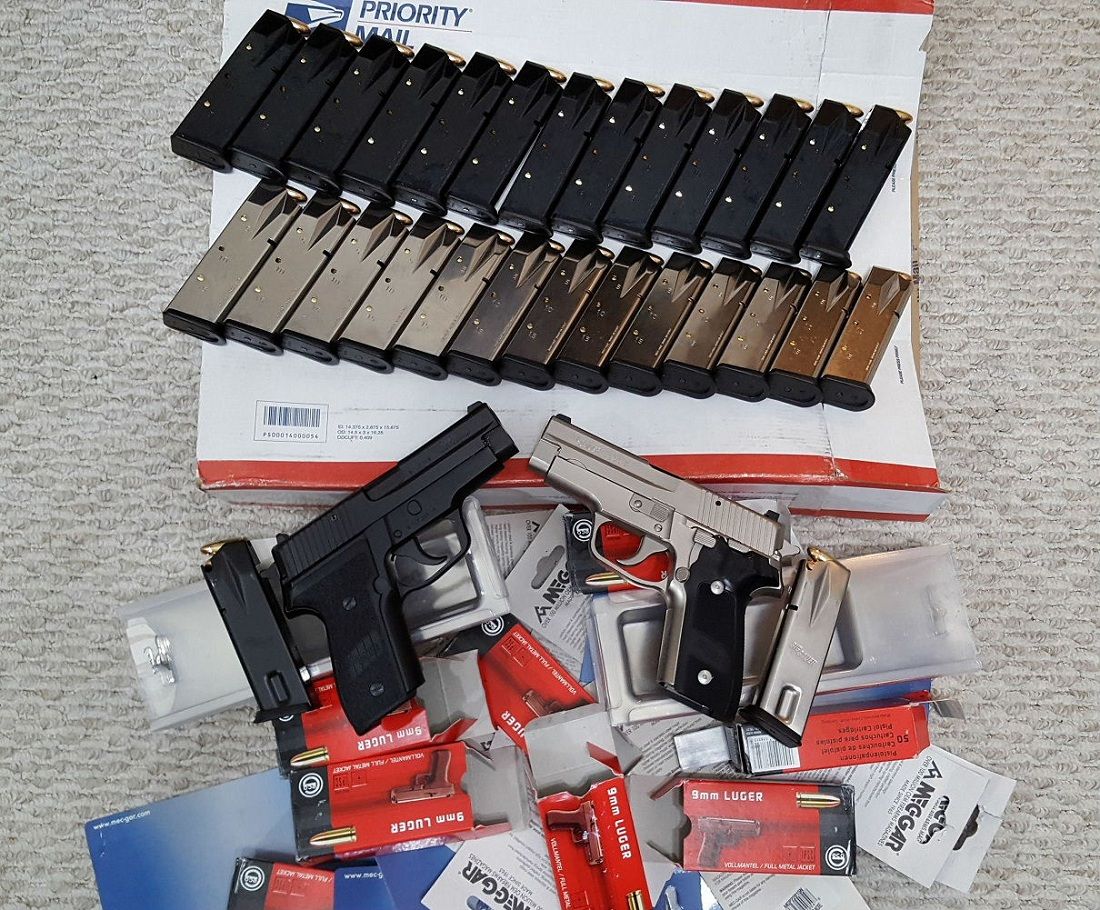 Ni gun after 200 rds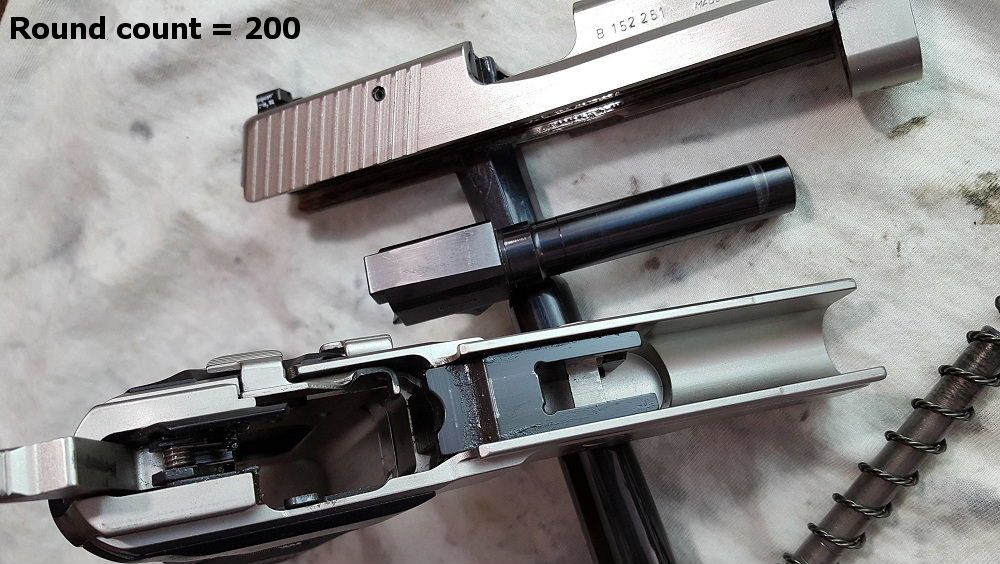 ---
Black gun at zero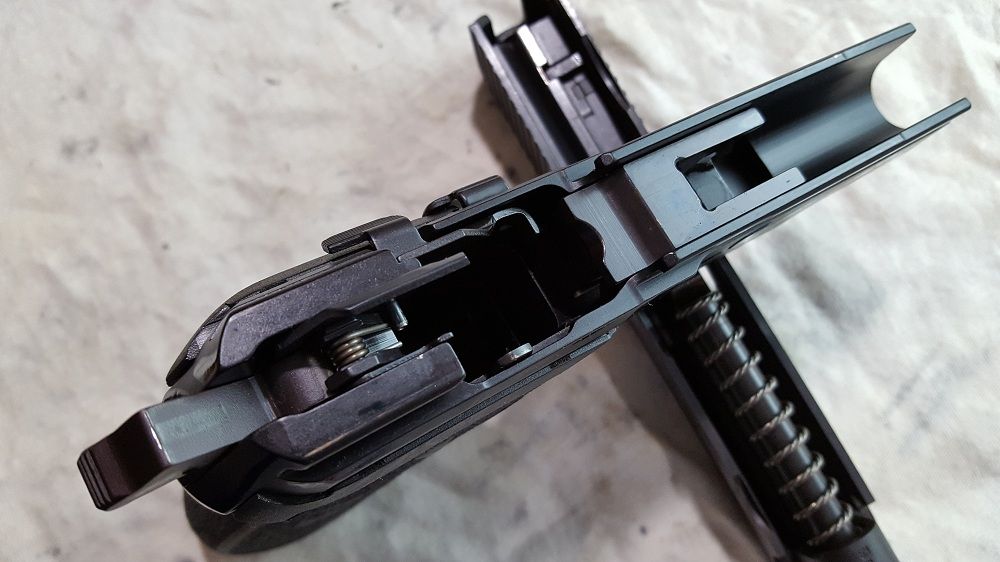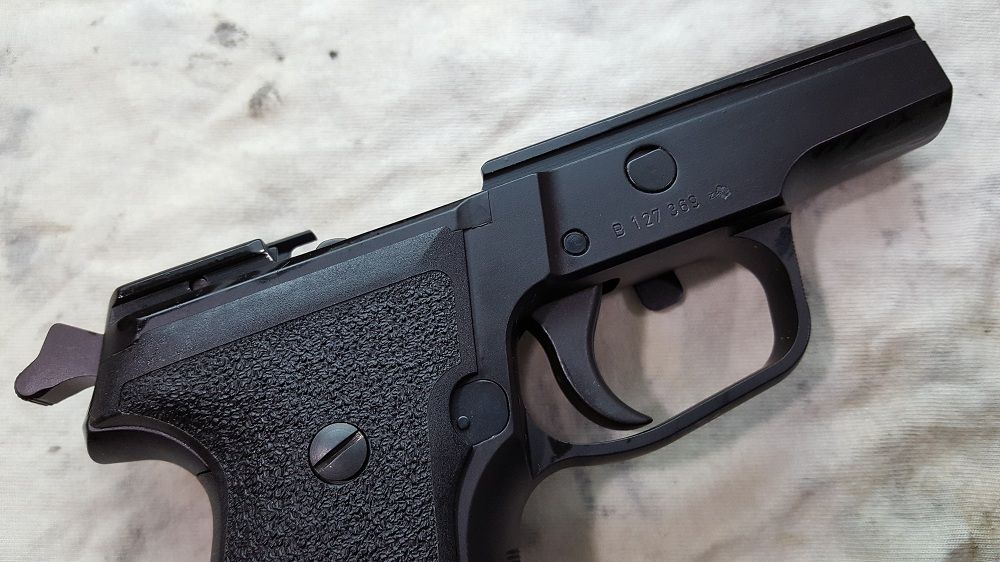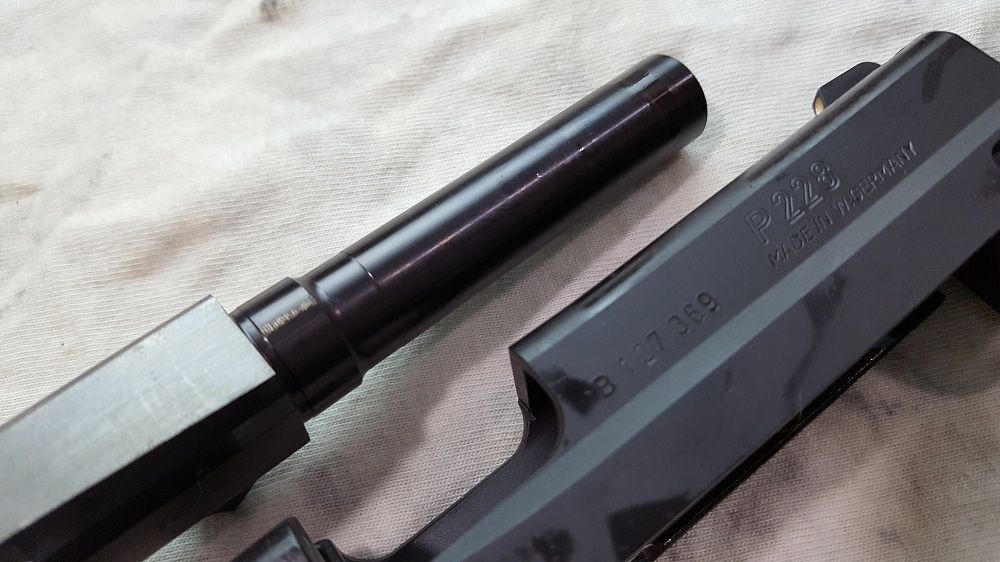 ---
Black gun after 200 rds
This message has been edited. Last edited by: 12131,