Originally posted by colt_saa:
I really like my P227. Solving the E2 grips problem was easy for me since I was already waiting on my Hogues. I just used the factory supllied grips until Ken came to our rescue with P227 wood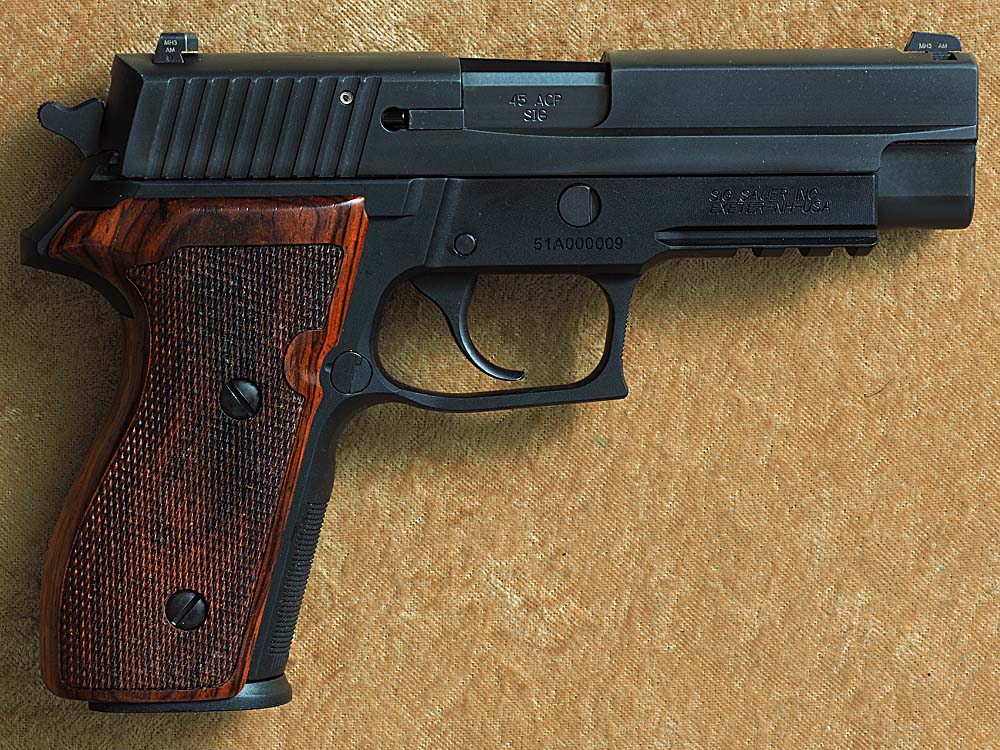 I know there are P227 fans out there. You are one example. But, it is simply not as popular as some like it to be.
The 14 round magazines that came in the plastic bags had problems. The newer ones in boxes are working just fine.
Now I only had 4 of each for testing and I only had one P227 to run them in so my sample size is small but I have associates with similar experiences.
SIG has been open to replacing ones that did not work. Have you asked to have yours swapped out?
I've read that folks with newer ones still having the same problem. That's why I said you cannot be certain what, if anything, was fixed. This leaves a bad taste in many fans of the P227. I had the original P227 Nitron, was the early adopter of the Tacops, and the first one to report the 14-rd problem to SIG. I elected to exchange my 6 14-rounders to 8 of their 10-rounders at the time, because I know the 10-rounders work, and suspected that the 14-rounder issue might be system wide and not just isolated. Turned out I was right. Eventually sold all my P227s. The P220 will serve me just fine, with the extended 10-rounders.
Changing the tall plastic base plate lock for one of the flat style like are used in the P226 magazines will increase the magazine capacity by one. I would have bet that you were aware of that mod since it has been around for so long with the P320 guys.
I do not find the P227 to be different enough from the P226 and P229 grips sizes to mention
Most average gun owning folks, I suspect, are the type who buy stuff expecting not to have to spend extra bucks and fiddle around to add this or modify that. SIG factory should have given the consumers the 11 rounders (it is obviously doable) and the G10 grips (or the stock plastic grips) to begin with. They even cheaped out and outfitted the Equinox with the E2 grip. None of their other Equinox models have the E2 coming from factory.

Putting the P227 SAS side-by-side with the P229 SAS, the difference if obvious. It may be a "compact" gun, but it is bigger than the P229.
And the full size P227 might not be that much different from the P226, but I'll take the 17+1 round P226 over 11+1 round P227.