As I have mentioned in another thread, I have a flood-victim Colt Python. The revolver's action is unaffected and is silky and perfect.
But the finish/surface of one side of the barrel, cylinder and some of the crane area are heavily damaged. You can shoot it but it looks... rough.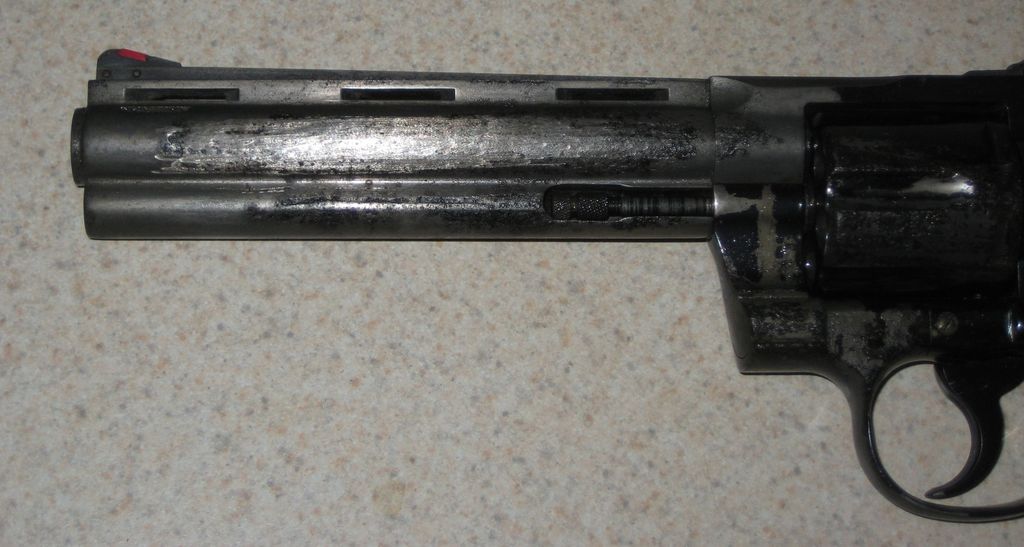 (Most of this is way past polishing out). About two years ago I spoke with Colt about refinishing and they said "find the parts"…
So I did. I found a replacement 6" barrel (proper sight pin #, threads), a NOS cylinder, stem, and a used crane.
I was in talks with the Colt Gunsmiths regarding having them replace/fit these parts and refinishing to the original Royal Blue.
The Python has it's serial number on three places- the frame, under side plate and crane. Since it is not the frame itself, one of Colt's folks said that they could remove the used crane's serial and restamp it with the matching serial number of my Python.
(Sample stock picture of crane serial number location)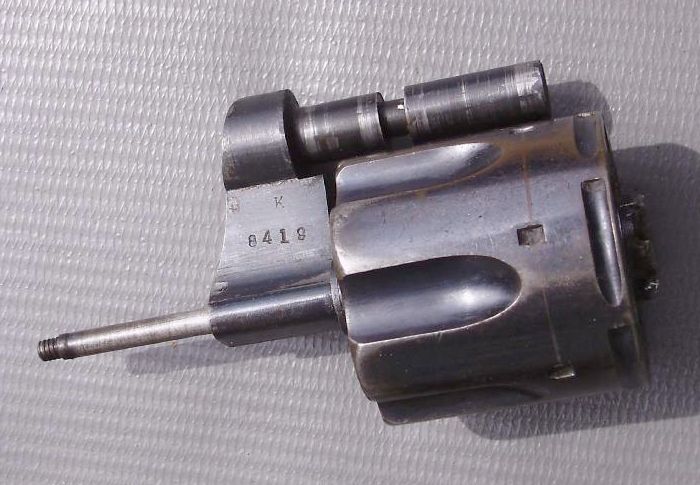 Well, unfortunately Colt got out of the Python rework business and since then I've had a smith tell me that you can't remove that crane serial number even though it isn't on a formal firearm frame.
Here's my question- I know there is a law that states that a firearm's frame/receiver original serial number cannot be altered nor removed. Can a gunsmith remove the original crane number and restamp the piece with my Python's serial number?
To my knowledge no unstamped Colt Python cranes exist.