SIGforum
Scored one of the 1 of 500 Ruger Turnbull Bisley 45 Colts
May 19, 2019, 12:55 PM
fz4vgq
Scored one of the 1 of 500 Ruger Turnbull Bisley 45 Colts
My LGS had what had to be one of the last unsold one's that I know of. I have been searching online and it seems most of the 500 of them have been accounted for by the Ruger collectors since they were released in 2017. Hickok45 had/video'd #500 that went back to Buds/eGunner.
May 19, 2019, 01:24 PM
Highspeedlane
Beautiful. She's a looker.
May 19, 2019, 01:30 PM
inspcalahan
That would get me back into the Ruger game for sure! Fantastic gun!
May 19, 2019, 01:48 PM
Il Cattivo
I'm jealous. I'd still rather have a blued one, though, just because (knowing me) I'd ding the hell out of a nice one like that and feel terrible about it.
May 19, 2019, 02:13 PM
divil
Beautiful case hardened finish.
May 19, 2019, 03:26 PM
YooperSigs
Whatever you do, dont look at Turnbulls website.
Your money will disappear.


End of Earth: 2 Miles
Upper Peninsula: 4 Miles
May 19, 2019, 04:47 PM
ensigmatic
That's beautiful. Congratulations on your find & acquisition!
---

"America is at that awkward stage. It's too late to work within the system,,,, but too early to shoot the bastards." -- Claire Wolfe
The dominant media is no more "mainstream" than leftists are liberals.

May 19, 2019, 06:37 PM

patw

That sure is purdy. I have been having a hankering for a SAA revolver myself lately.

May 19, 2019, 07:10 PM

David Lee

That would look even better with a fluted cylinder. Nice Ruger for sure.

May 19, 2019, 07:41 PM

jhe888

Nice pistol.




---

The fish is mute, expressionless. The fish doesn't think because the fish knows everything.

May 19, 2019, 08:10 PM

PorterN

Gorgeous gun!!




____________________________
While you may be able to get away with bottom shelf whiskey, stay the hell away from bottom shelf tequila. - FishOn

May 19, 2019, 09:35 PM

Gambit

A special revolver! Just beautiful.



________________________
"Red hair and black leather, my favorite color scheme"

May 19, 2019, 10:22 PM

Pale Horse

Very cool! Great score.
---
Georgia Carry Member
NRA Lifetime Member
"With no police to protect you, did you own a gun? Did your neighbor?" - The Division 2
"Everybody wants a Sig in the sheets but a Glock on the streets." -bionic218 04-02-2014
May 20, 2019, 12:32 PM
mlazarus
I was able to grab one of these when they first came out. It was actually cheaper than I thought. The full cylinder allows for stout rounds. With the right load, mine pumps out more umph than a 44 magnum. And I do shoot mine. I haven't had a chance to hunt with it yet. That's on the "to do" list.


Ignem Feram
May 20, 2019, 12:46 PM
colt_saa
That is a sharp looking revolver
Turnbull's Color Case Hardened finish is very attractive.
When he did the revolvers for Smith and Wesson's Heritage series, I grabbed several of them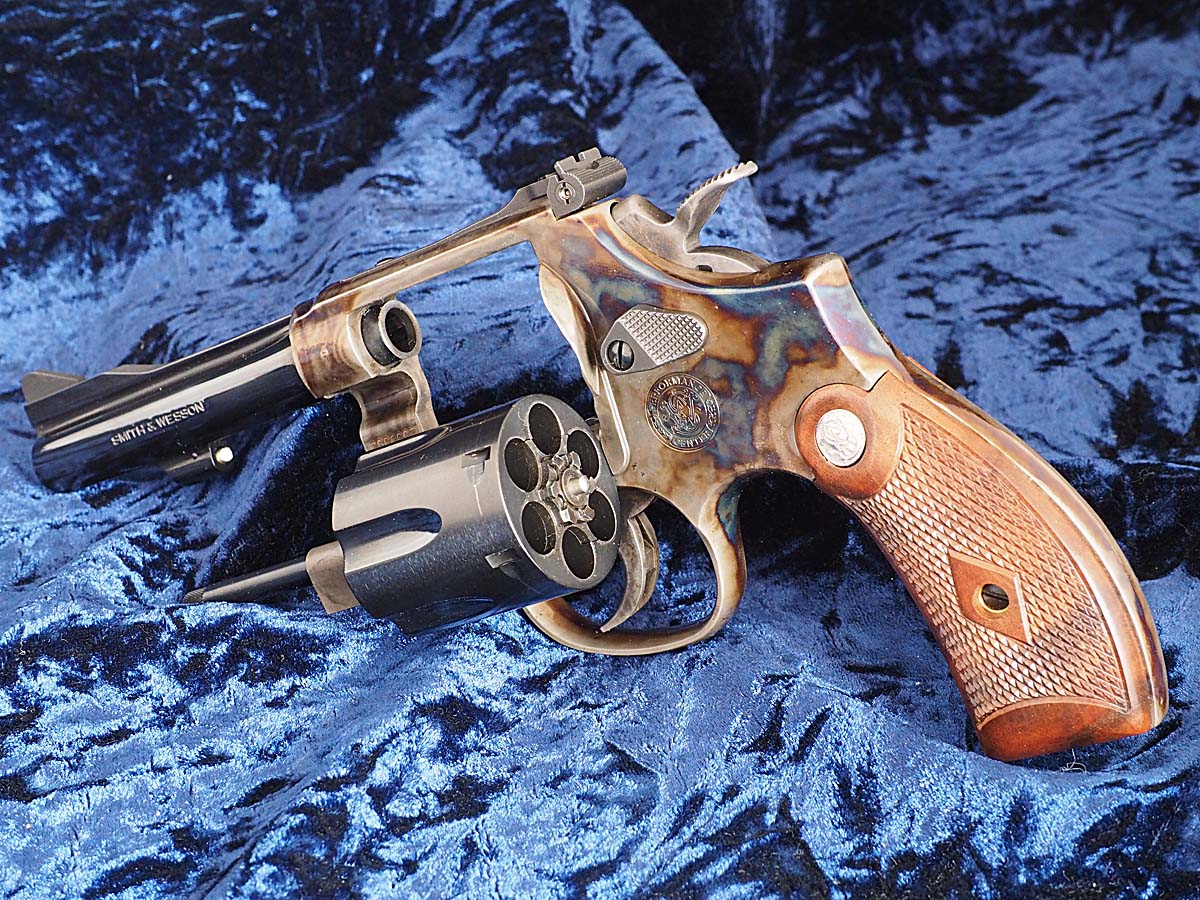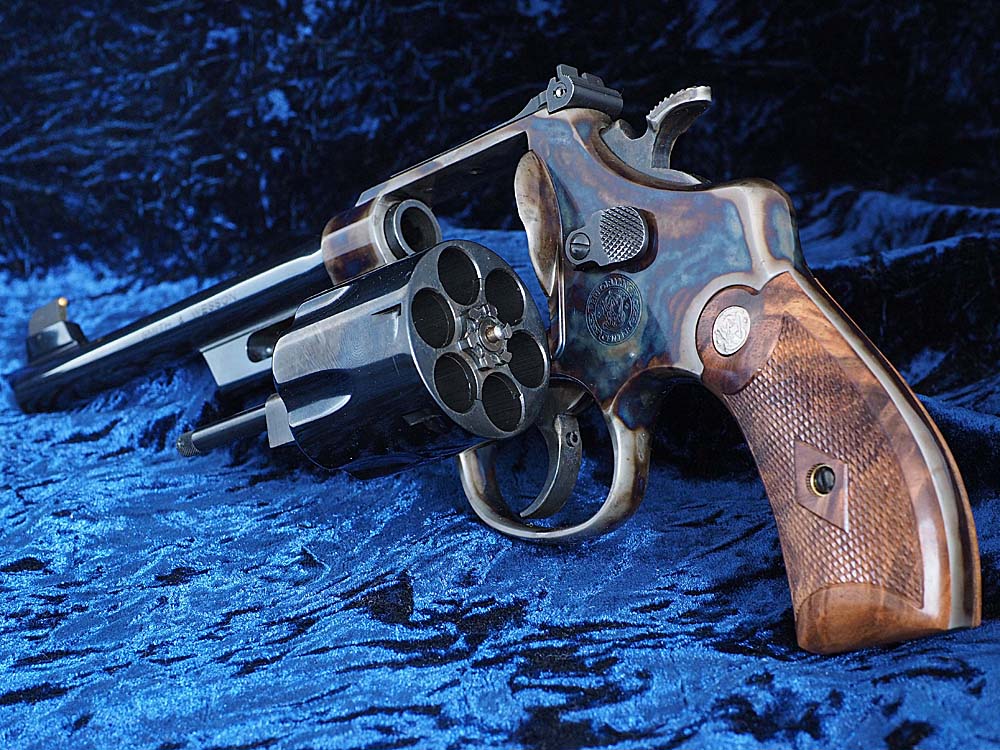 Next I want to get a
Mare's leg with a Color Case Hardened receiver



------------------------------------------------------------------
NRA Benefactor . . . Certified Instructor . . . Certified RSO
SWCA

356TSW.com
45talk.com
RacingPlanetUSA.Com
May 23, 2019, 05:37 PM
fz4vgq
Beautiful !, colt_saa !
This message has been edited. Last edited by: fz4vgq,
May 23, 2019, 09:35 PM
mike56
I snagged number 100 a while back.
It was just too pretty to shoot and made no sense leaving it in the safe.
Sold it and made a little bit of money on it.
Sorry to see it go though.