quote:

Originally posted by Rolan_Kraps:
"... but this time he says "it's personal"."

The Walther PPK or PPK/S is a gun I WANT to love. Perfect fit and it "just looks right". I just don't like the way they shoot. A little too snappy (but the S&W version doesn't bite my hand due to the generous Beaver tail).

I'll take it to the range a few times, and it'll probably spend most of its days in the safe.

I've got "buyer's remorse" and am wondering if I should have waited for a 232 instead?

No pictures yet, you know what they look like.
Congratulation on the new addition
I too am glad for the longer tang. The slide always bit me in the meat of the hand between the thumb and index finger. Unfortunately, most of mine are the older style
I never understood the concept of waiting for a gun. When a 232 pops up, there is nothing stopping you from just buying it and selling off the Walther . . . or keeping the Walther.
In the meantime you have a Walther to enjoy
A couple of summers ago I got a bonus check and decided to have this one scratched up a bit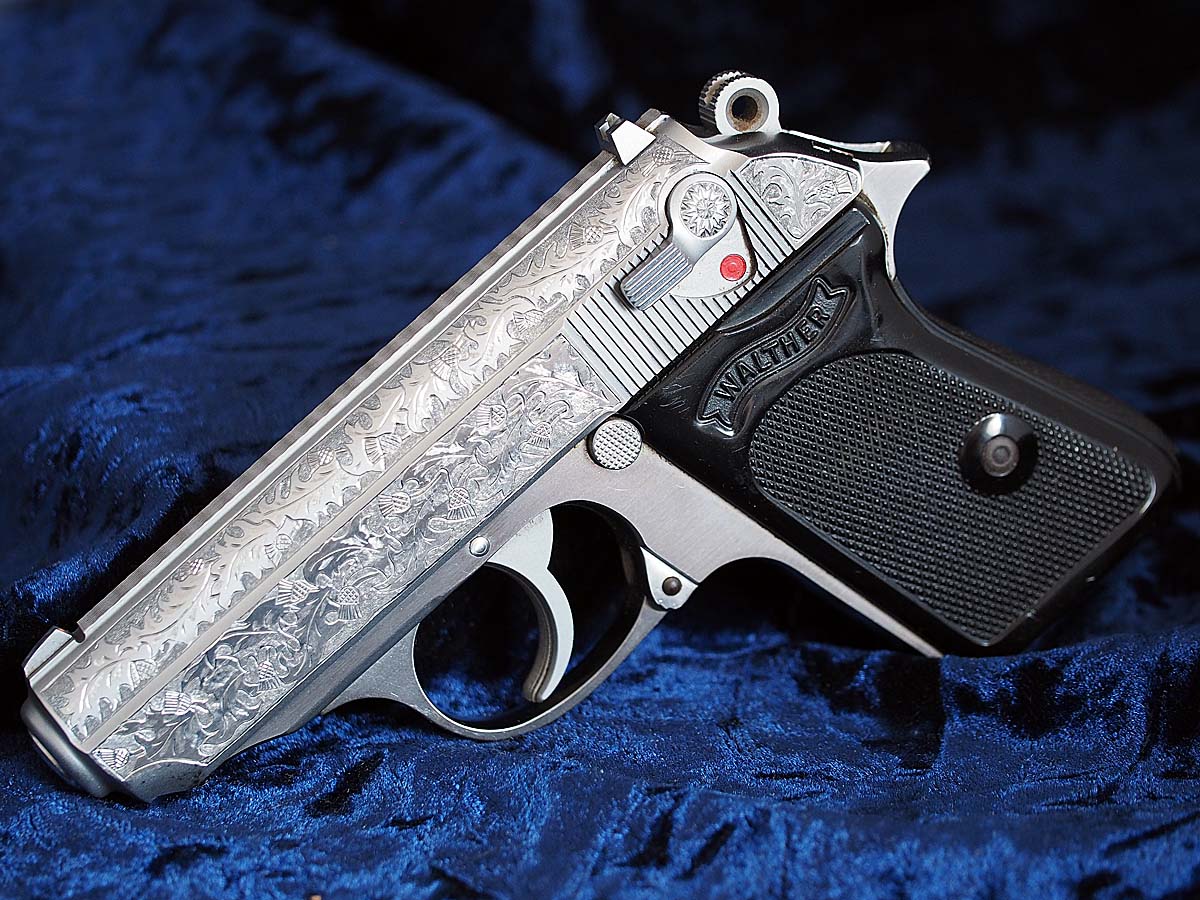 If you love the looks and want one that is not "snappy" you might consider on chambered in 22LR. I really like them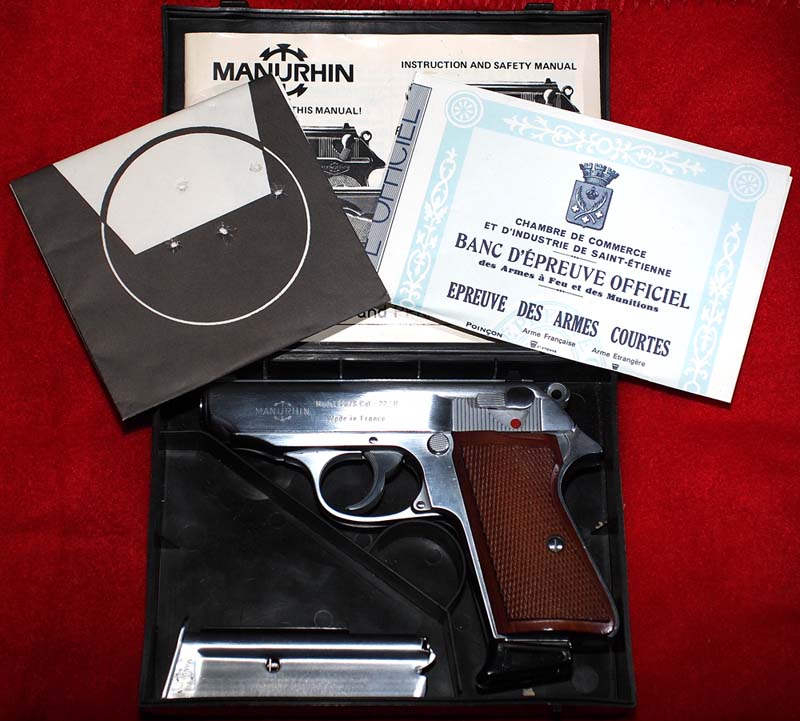 Last year I bought one of the newer ones in 22LR just for suppressed use. My mind kept going back and forth over having one of my German PP or PPk/s 22s threaded, but these are inexpensive enough that I was able to leave the others alone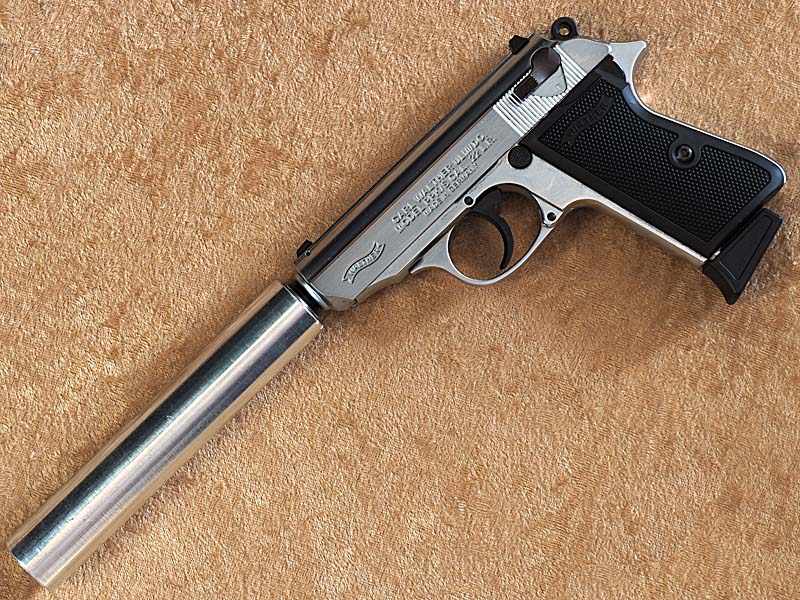 Everyone I know gets a Big Smile out of shooting the suppressed Walther
This week I am going to the range with a Communist German copy of the PP 22 that I picked up not too long ago. I have not photographed it yet. It is not pretty, a previous owner had it hard chromed and the sear was damaged in re-assembly. I bought it damaged and then replaced the $6 part.


------------------------------------------------------------------
NRA Benefactor . . . Certified Instructor . . . Certified RSO
SWCA

356TSW.com
45talk.com
RacingPlanetUSA.Com