As a kind of retirement gift to myself, I went out and got me a 5½ barrel Lipsey's stainless Ruger Blackhawk Flattop in 45LC/45ACP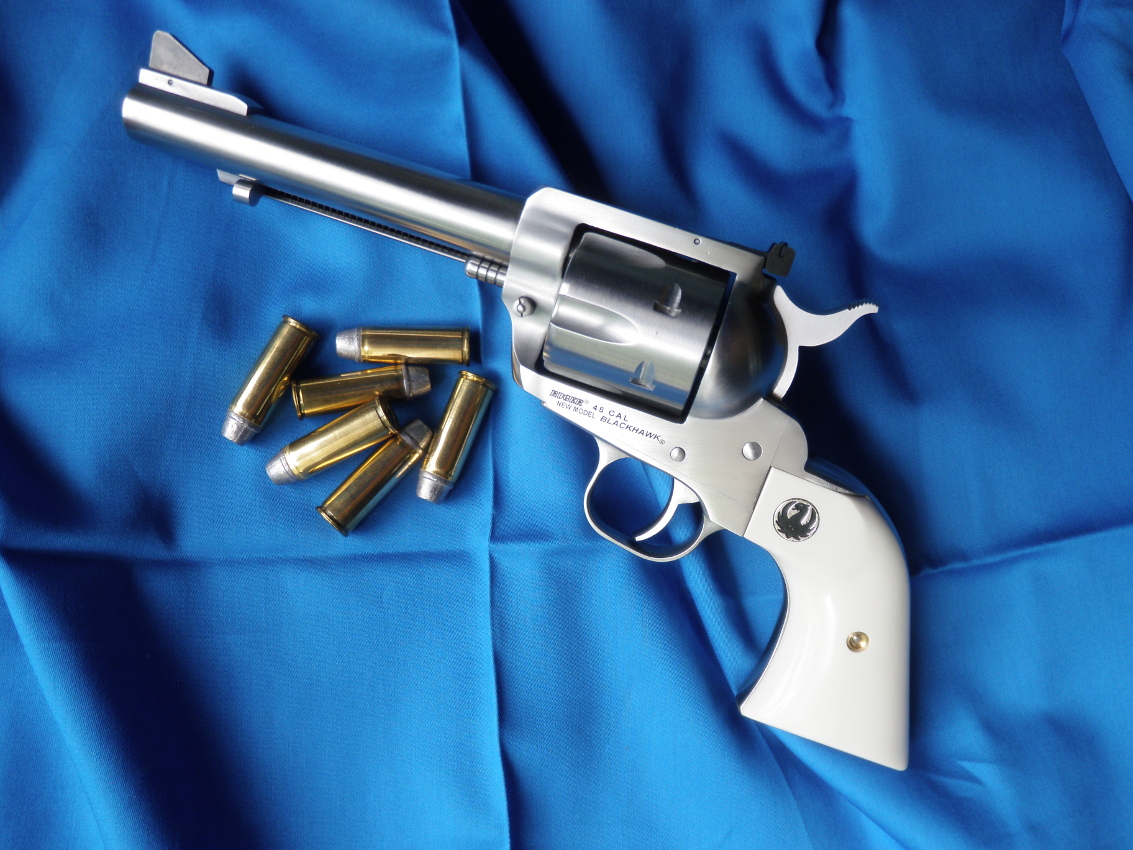 Took the afternoon off so I could pick it up early. As I was on my way to pick it up I was beginning to experience a hint of Buyer's Remorse. "It sounded like a neat idea, but, what are you going to do with a .45LC single-action revolver? Really?"
Have fun with it, that's what!
My very first gun of my own was my Old Model Ruger Single Six Convertible, which I bought in a small gun store in New Jersey, forty four years ago, while I was stationed there in the U.S. Army. I swear I never had more fun with any gun than I did with that good ol' Single Six

As soon as I got the Blackhawk home, fondled it a bit, dry-fired it a bit, admired it a bit, any hint of buyer's remorse evaporated as I remembered how much fun I'd had with my Single Six.
Here's that Single Six alongside it's big brother
Those two six-guns will be going to the range with me, soon.
I think the bottom-feeders will stay home.
(I think I'll get new grip panels for them both, first, though. Those faux ivory grip panels are too small for my hands and too slick. And I never really did like those grip panels I had put on the Single Six all that much. They look wrong.)
---

"America is at that awkward stage. It's too late to work within the system,,,, but too early to shoot the bastards." -- Claire Wolfe