quote:

Originally posted by SigFan:
Sweet! Love the medallion grips! How does it shoot?
I was able to hit the range with the Colt today. Ammo used was:
Sellier & Bellot 230 FMJ
Winchester PDX1 230gr JHP
My reloads- 230gr Zero FMJ
The little Colt ran everything without a single issue. Function was 100%. Ejection was a little erratic, but everything cleared the ejection port

. I can care less were they land as long as they don't jam my gun up.
All in all, this was money well spent.
First two mags at 7yds- getting used to the trigger.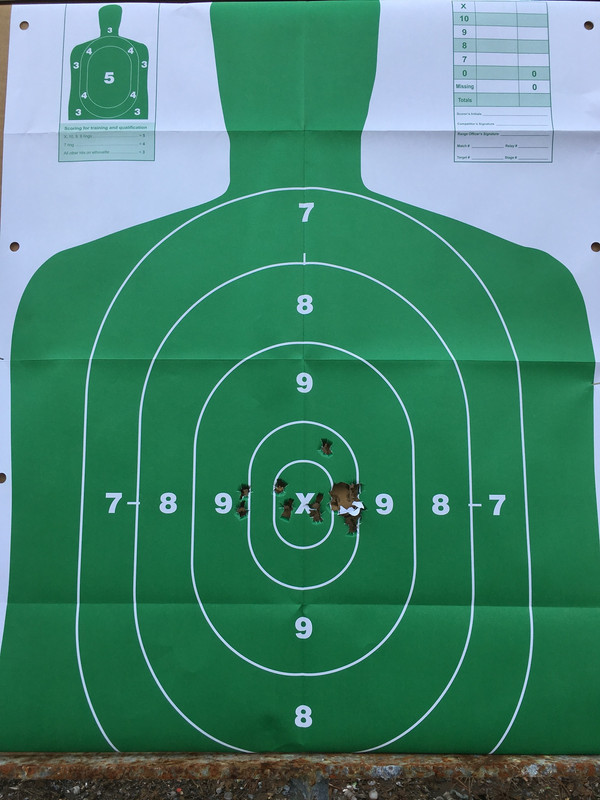 One more mag @ 10yds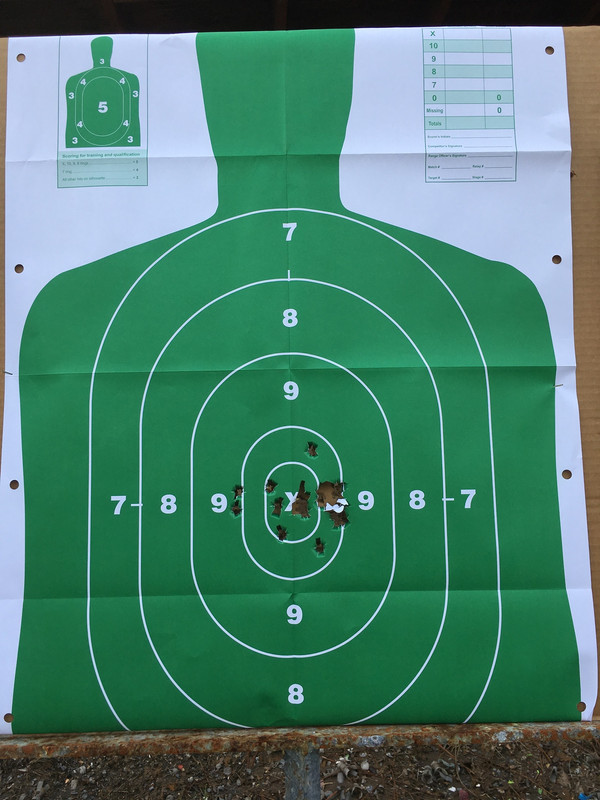 Another mag @ 15yds. I threw a couple out:biglaugh:. Hey, it's not a target gun.