About six years ago I got a well-worn police trade P220 from Summit Gun Broker. It wasn't in terrific shape, but not terrible either. Lots of holster wear, rails kind of beat up, and bone dry, all of which I had pretty much expected.
I cleaned it up, swapped grips a couple of times, replaced the recoil spring, used lots of slide-glide to keep the frame rails from getting any worse, and it's been an on-again, off-again range toy since then. I've put less than 500 rounds through it since I bought it.
Fast forward to Last night... while one of my son's friends was firing it, the magazine release popped out of the frame.
I clean and inspect all of my guns after firing, and probably would have noticed a major fracture, but haven't paid a ton of attention to that location, so maybe I missed a hairline crack. At first I thought maybe it was because one of the armorers who had it previously assembled the magazine catch incorrectly, but the stop was in the correct orientation when it came out, so I guess it just got battered enough to break through.
I did find a photo I took just after I bought the gun and there was no obvious wear in that location when it arrived. I've never detail stripped this one or touched the magazine catch on any of my SIGs, so at least I can rule out user error on my part.
Before/after/detail photos if anybody is interested: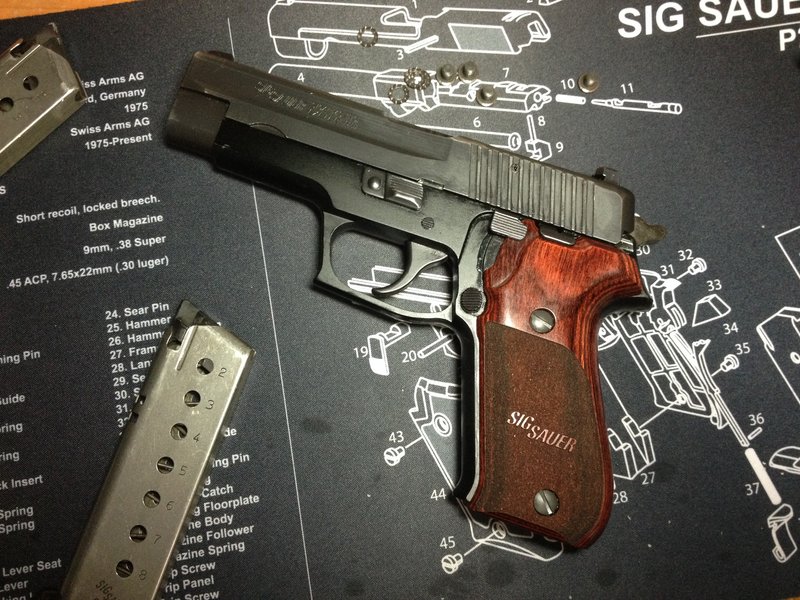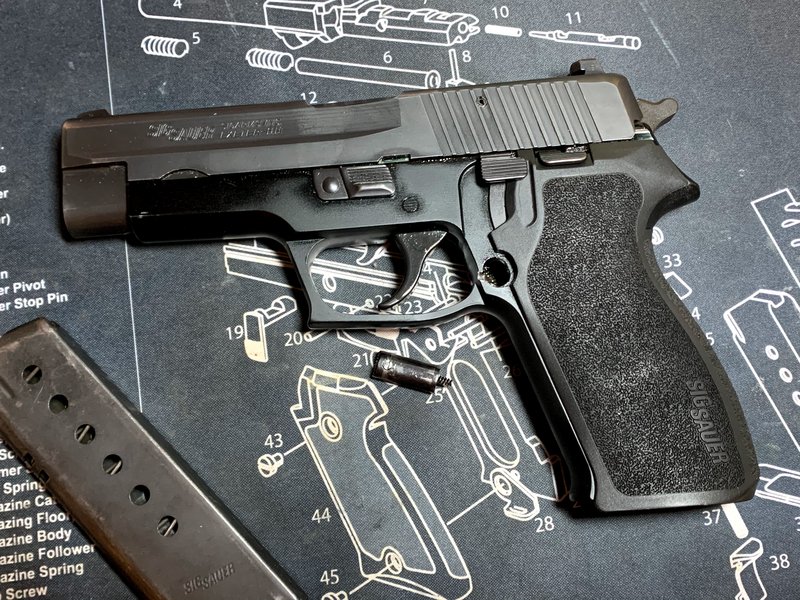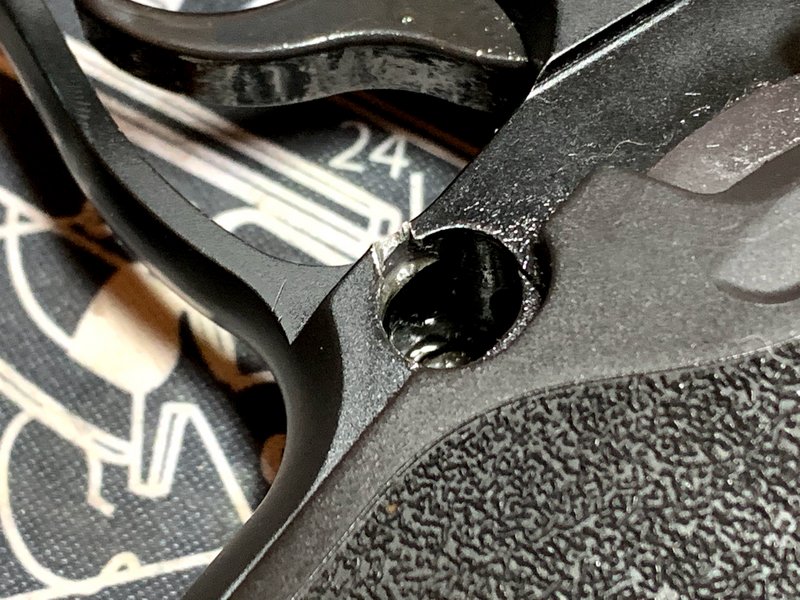 All of the other times I've heard of this happening was somebody screwing up the assembly, but that doesn't look like the case here. Other than a new-to-me 7-round magazine he was firing at the time, there's nothing about this gun that was any different from how it arrived. So I guess I'm going to have to chalk this up to bad luck and move on.
I was halfheartedly looking for a "beater" P-series that I could use as a learning platform anyway, since I've never completely detail stripped any of my others (the deepest upgrade I've done is a SRT install) so I guess I got my wish. I wasn't trusting my life to this gun or anything, so for a range toy it's not the end of the world to flip the mag catch to the right side. And if any of my SIGs was going to break it was going to be this one I suppose, but it was still an unpleasant surprise.
This message has been edited. Last edited by: tp1l,