Merry Christmas to me!
I bought this Phantom TI 762 on March 30th from a dealer about an hour north of me. I've been seeing stamps come in from early / mid April so I knew it must be close. I had a Kubota delivery Friday (12/30) to make an hour north of there so I figured I'd stop in and see if they maybe had an update.
The owner told me he knew of a stamp that had come in but was in possession of a local LEO (not sure if that's where they get sent too or if he's an employee of the gun shop, didn't ask) and he didn't know who it was for. He was expecting the LEO to be coming in today sometime. No problem, I've got some stops to make and am coming back through later this afternoon. I'll call ahead.
Sure enough, my lucky day. Cranked it on this morning and put some 208gr .300 BO subsonic rounds through it. Easily hearing safe for sure. I'd say it compares to a .22
My next one will be a form 1 build. Just need to decide for what, SBR or P220.
My first can on my first build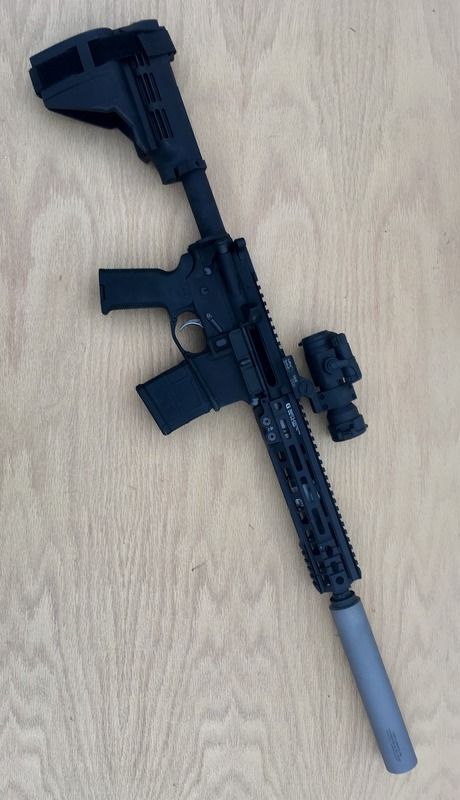 ---
I am not BIPOLAR. I don't even like bears.

---