SPFP229 Legion 9x19mm Pistol w/ Legion Goodies, $900 $800 $750 OBO Shipped SPF To Legal Beagle
3 of 6 Spare Magazines, Holster, Magazine Pouch SOLD to Legal Beagle.
This pistol has a build date of 19 May 2016. I purchased two of these pistols in Colorado Springs as soon as I returned from my 2016-2017 deployment. This pistol was shot on the range more than carried, but was certainly not a range queen and does exhibit minor wear from handling and holster drills. The frame rails have worn in the typical fashion of the PVD finish on the Legions; no smileys are evident on the barrel. Round count is below 5k, all brass-cased, primarily Speer Lawman, Winchester NATO, and Speer Gold Dot 124gr+P. This pistol has been regularly cleaned and lubricated (yes, with grease) and as a result of such care has given me zero issues throughout the time I've owned it. The pistol remains smooth and tight and barrel lockup is solid.
I am selling this pistol with three 15-round P229-1 magazines, the original box, the Legion zipcase, and the Legion P229 Challenge Coin.
To be frank, this one hurts to sell. This is one pistol that works hard to make the shooter look good at the range. However, the Army has moved away from the TDA platform, and to simplify my training I have followed suit. As a result, I simply can't justify having a pair of these awesome pistols just sitting in my safe neglected, and my bills have dictated that I need to find this lovely lady a new home.
I have confirmed with SIG-Sauer customer service that the new owner can register this pistol with SIG-Sauer and gain Legion membership, despite me having registered the gun to receive the zipcase and coin.
Asking price for the pistol with Legion Case, Coin, 3 Magazines is
$900 $800 $750 OBO Shipped.
Holster and three spare magazines SOLD to Legal Beagle.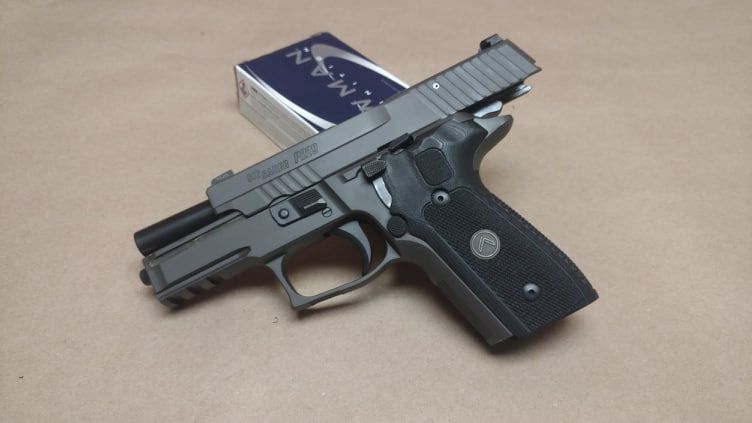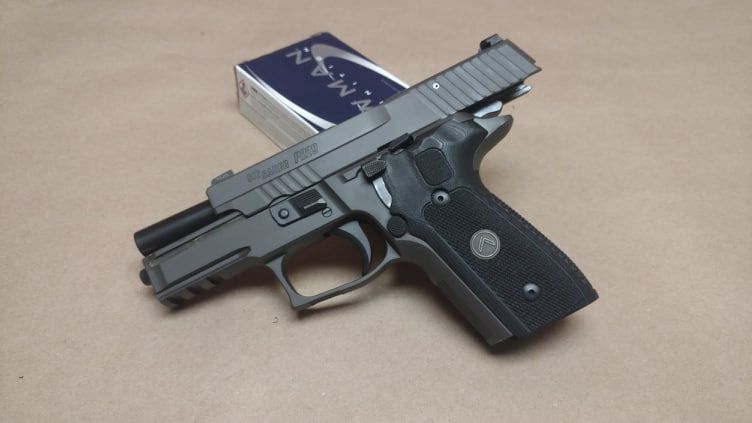 Galco Side Snap Scabbard Gen 2 - M&P Shield, Walther PPS M2 - $50 OBO SOLD to peter36330
Also for sale is a Galco Side Snap Scabbard Gen 2. The fitment guide says M&P Shield; however, I used this with plenty of success for a Walther PPS M2. The buyer wanted IWB instead, so holster is selling seperately from the pistol. I can attest that this is still a very discreet, yet VERY comfortable, carry system, and I used it quite regularly. Asking $50 shipped OBO.
Please contact me via the email in my profile. Per forum SOP, the first "I'll Take It" reply wins.
Any pistol sale will go through an FFL unless FTF in south central Indiana to another Indiana resident. Buyers are responsible for knowing their local laws.This message has been edited. Last edited by: Rob Decker,


----------------------------------------
Death smiles at us all. Be sure you smile back.