SORRY!! An old post got resurrected and I have two WTS ads showing up. It was not intentional.
HK Turmoil is sold, the three holsters are AVAILABLE as of 6/13. Thanks y'all
The first two holsters are Mitch Rosen's Express line..the mahogany brown one is for the HK P2000sk, it may fit a P30sk as well...your call on that. The black one is for a P320 Carry or Compact. Third holster is really nice. Its one of Kevin Nightingales and is called a Condor. Brown with brown elephant hide. Really pretty holster, worn once or twice. It's in like new condition, no marks. This one fits the P320 carry or compact also.
Asking $45each
for the Mitch Rosen rigs and
Asking $175
for the Condor..it cost well over $200. All of these are RIGHT handed OWB rigs.
Knife is SOLD
Finally I have an HK (Benchmade) Turmoil out the front auto. There are some very light marks in the black finish of the blade, but thats it. It was rarely used and has been sitting in the safe. Comes with the box and paperwork.
Asking $145
. Prices are shipped, I accept most all things that cash including MasterCard and Visa at a 3% fee. Thanks!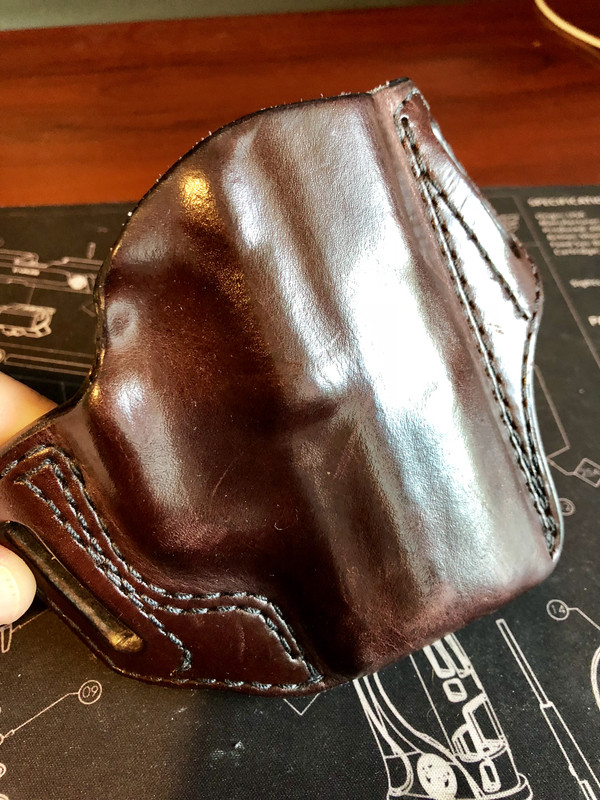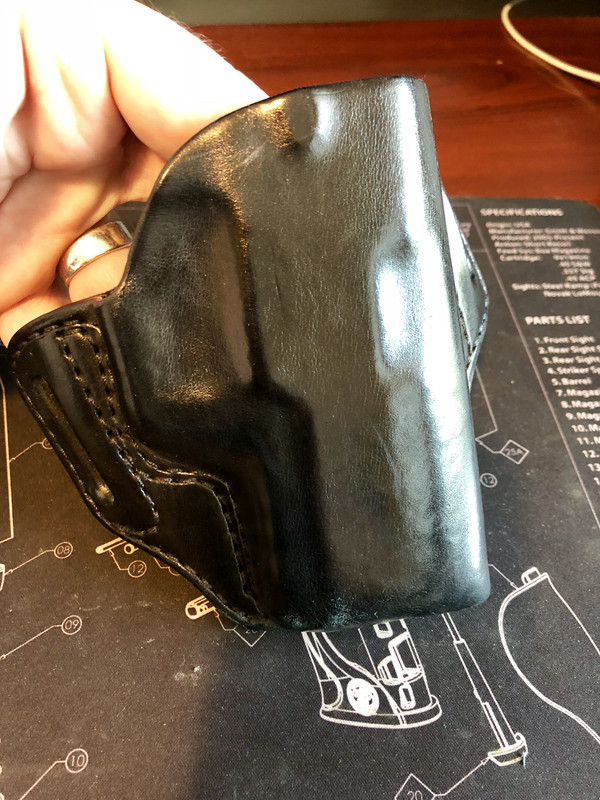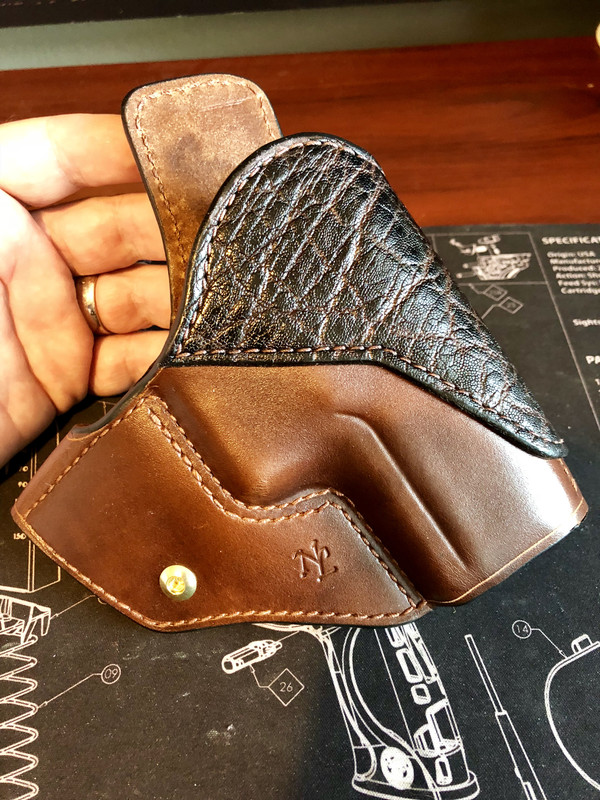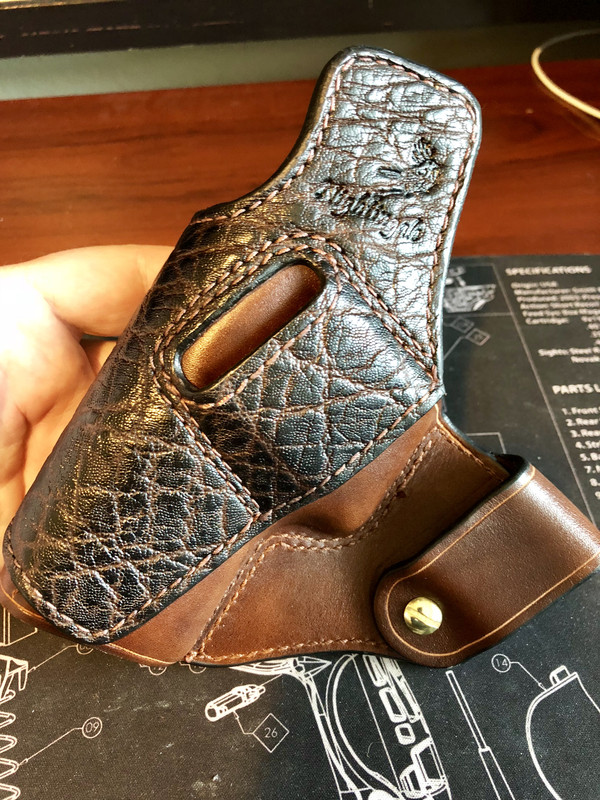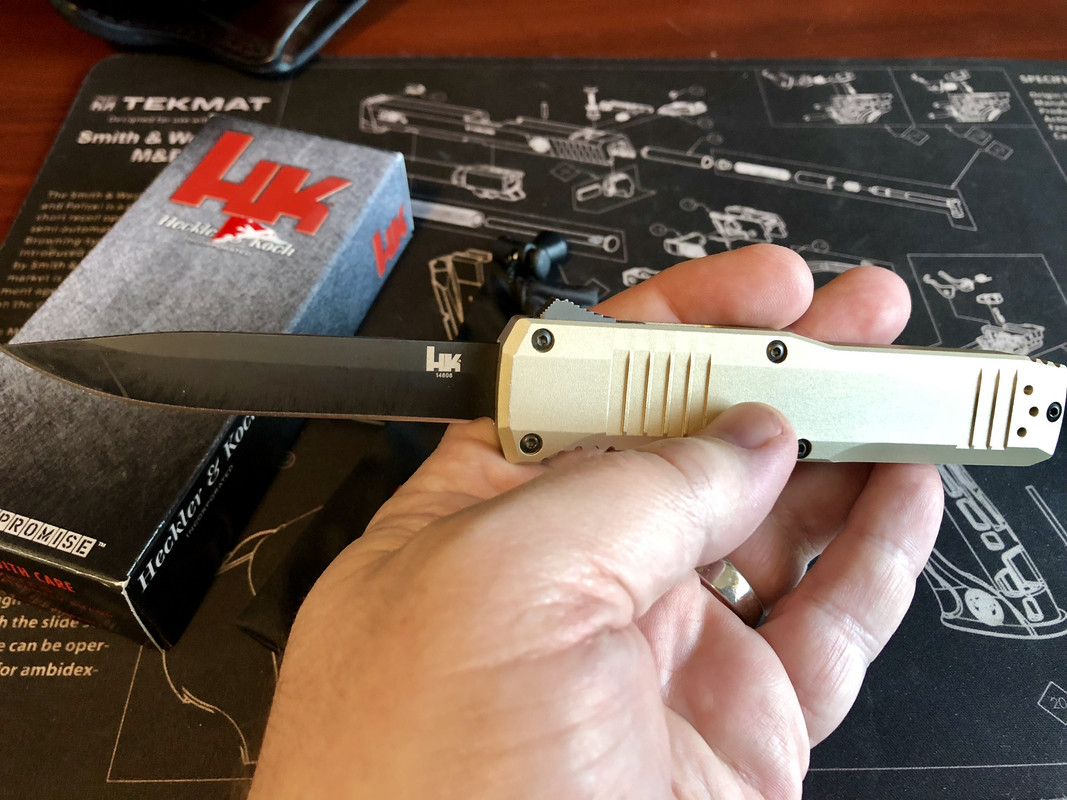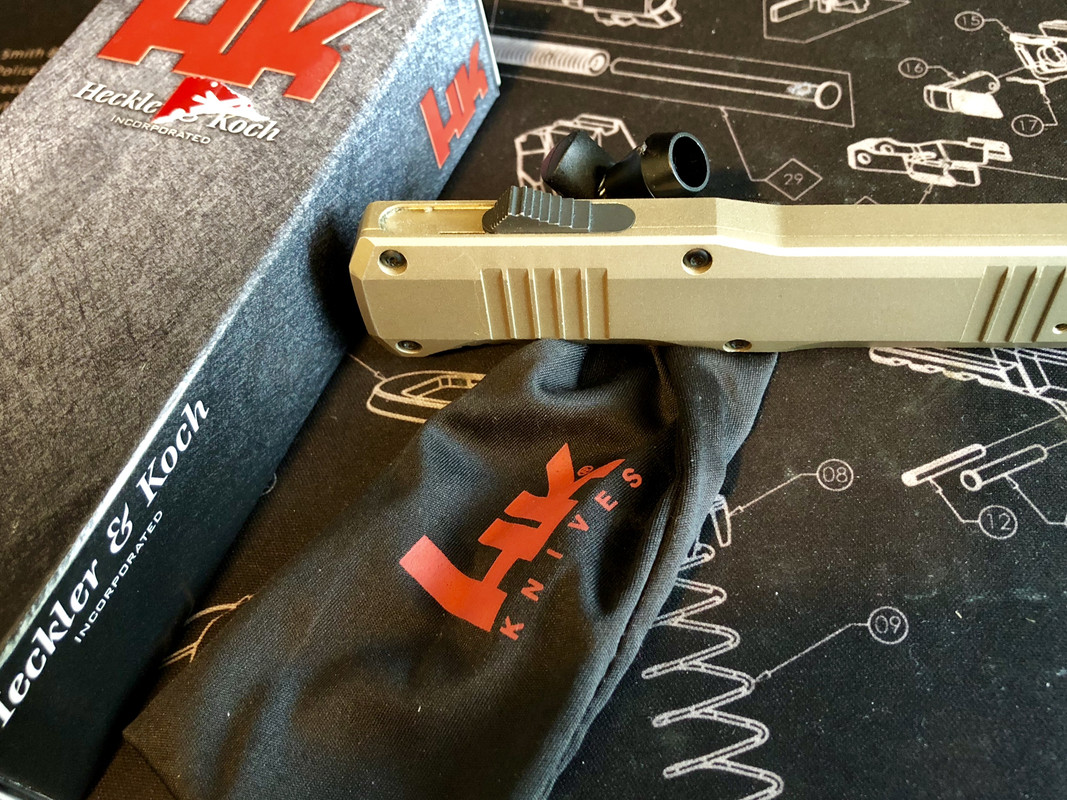 This message has been edited. Last edited by: dry-fly,


"Attack life, it's going to kill you anyway." Steve McQueen...