I'm looking to sell my Gen 1 born on date 1/20/18 Sig P365. The gun is used and has 1450 flawless rounds through it, as you can see from my various posts on this forum. I'm selling it because due to all the internet sited issues I have lost confidence in it as a carry gun, so to me it's not worth keeping.
Comes with box and
one 10 rd flush mag
one 10 rd extended mag
two 12 rd extended mags
It originally came with Sig night sights and the front sight was dead so it went back to Sig and they performed the following upgrades:
- replaced barrel
- replaced extractor spring
- replaced safety lock spring
- replaced recoil spring assembly
- installed X-ray sights
Full disclosure:
Yes I have pronounced primer swipes
Yes I have scratches on the back of every mag
And the gun has not had any issues other than my lack of confidence
[​IMG]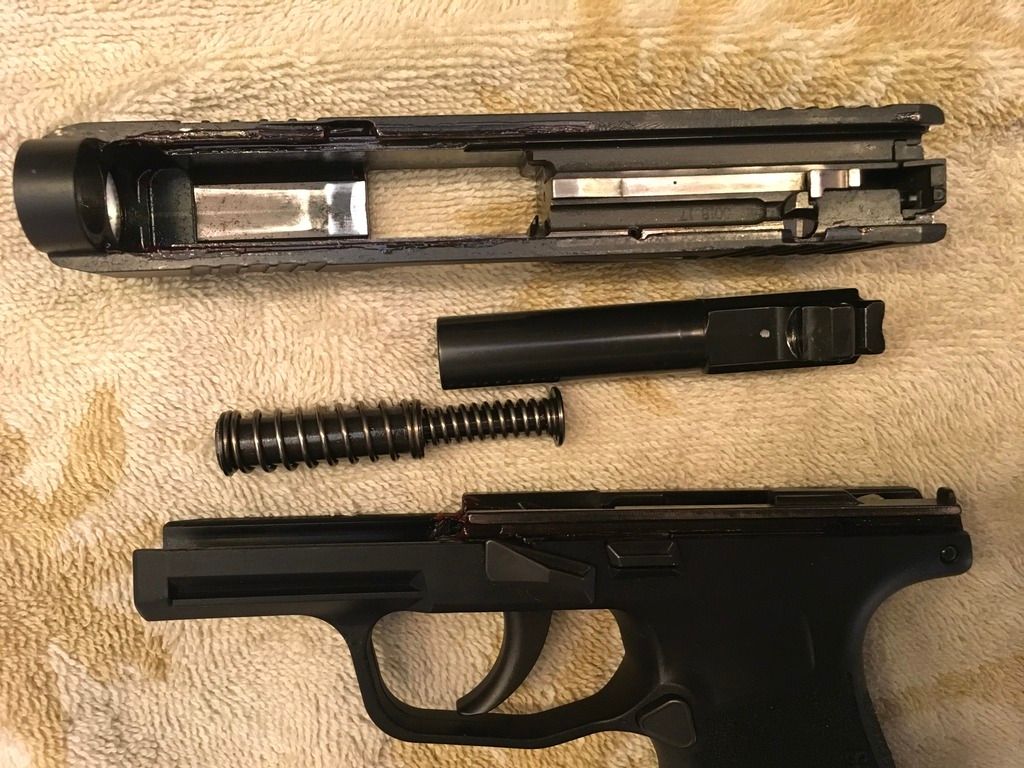 [​IMG]
[​IMG]
[​IMG]
Asking $450 shipped to your FFL, payment via paypal friends, USPS money order.
Also:
Used Sig P250 sub compact (black) comes with:
- Two 12 rd mags
- Night sights
- Exchange kit for compact (although both frames have been cut down to fit the sub compact slide), both a medium and small frame
- Complete compact slide assembly
- Two 15 rd mags
- Two sleeves to use the 15rd mags in the sub compact frame
- Box, etc
I am the original owner and the gun runs flawlessly with no issues. I just no longer use it and fell out of love with it.
Asking $350 shipped to your FFL.
Pics available upon request
Thanks
This message has been edited. Last edited by: JGIORD,