Bought this Caspian build from one of our forum member awhile back. He put about 2460.00 into the build. I'm letting this go for 1700.00 with two holsters.One is a custom holster from our very own member with elephant trim and a Galco holster and 2-wilson combat and 2-Chip McCormic and one Ed Brown mags for a total of 5 mags.
Flash sale for Package 1:
1-Caspian 1911
3-Mags
1-Black Galco Holster
Total Cash $1150.00 / OBO shipped FFL to FFL
Flash sale for Package 2:
1-Caspian 1911
2-2 holsters
5-mags
Total Cash
$1350.00
$
1250.00
$1200.00 / OBO shipped FFL to FFL
Item 2:
1-Hogue aluminum P226 DAK Grips - off to The Lounge to karma away.
Item 3:
1- Galco shoulder holster for P230/232- $80.00 shipped
Wife used it about a dozen times and into the holsters box ever since.
Item 4:
From Sybo - " DBK knives today as a blem. The makers stamp is not completely centered as much as I like and a small leather dye "splatter drop" on the snap strap, thus your savings. This is 11 3/4" overall, 6" blade, 1095 Carbon steel at 60HRC. It is acid etched, g-10 scales with stainless pin and lanyard tube. This knife will take just about ANYTHING!!"
$119 shipped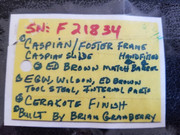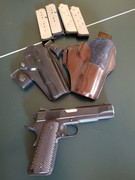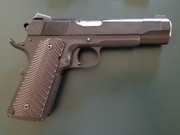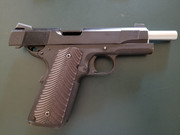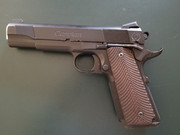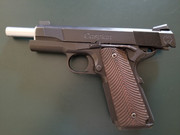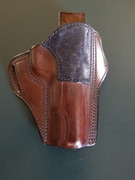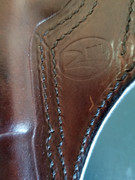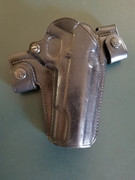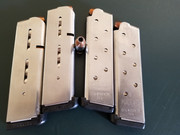 #2: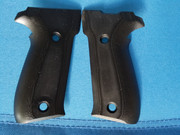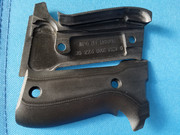 #3: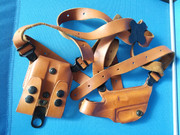 #4: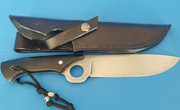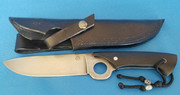 Shot around 400 rounds
but carried a lot.
Bullets are not included.
Thank you for looking.
Trade are welcome for the 1911 +-cash
Looking for:
If you have Samsung S9 plus/S10 and or Note 9/10 - unlocked or att unlocked phones I can buy one or both. Wife and daughter cracked their S8+ and needed replacement. No longer needed Samsung S9 plus/S10 Phones,
just got (2) S10 Plus. However, I will entertain another Note 9.
P226 9mm or P320-9mm or a P365
AR-15s
Glock 19 or 17
This message has been edited. Last edited by: tsig,