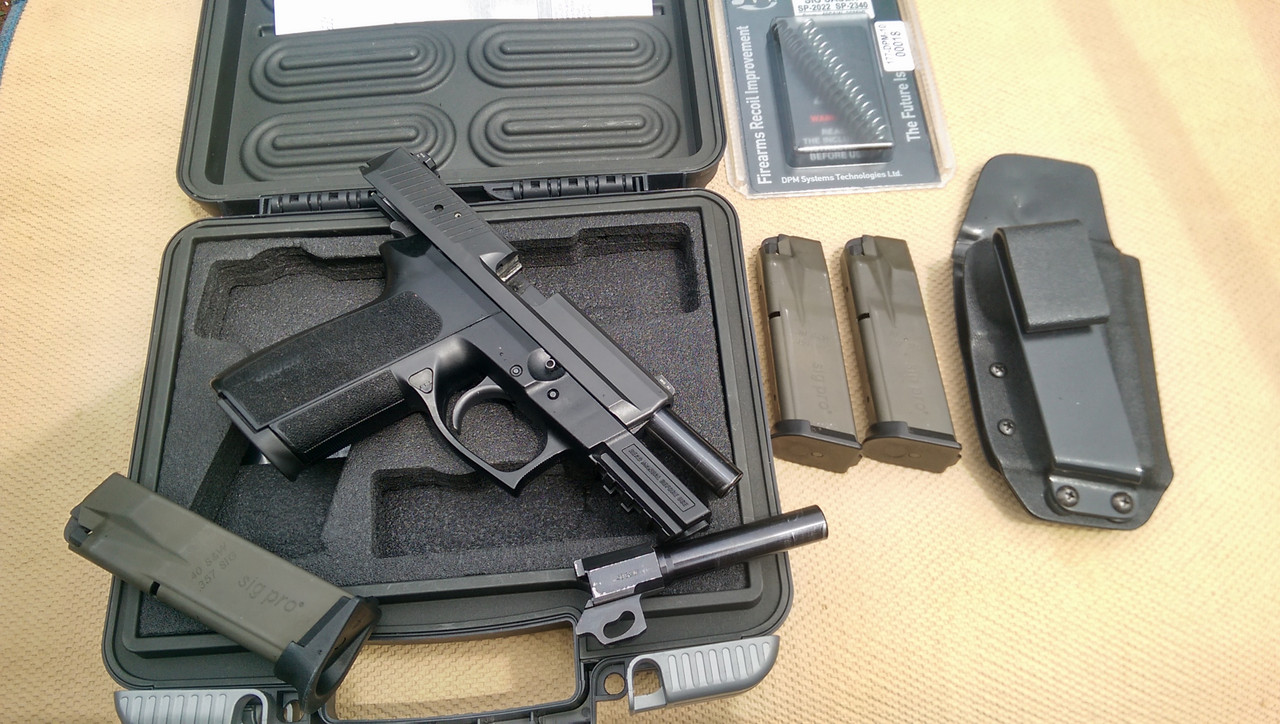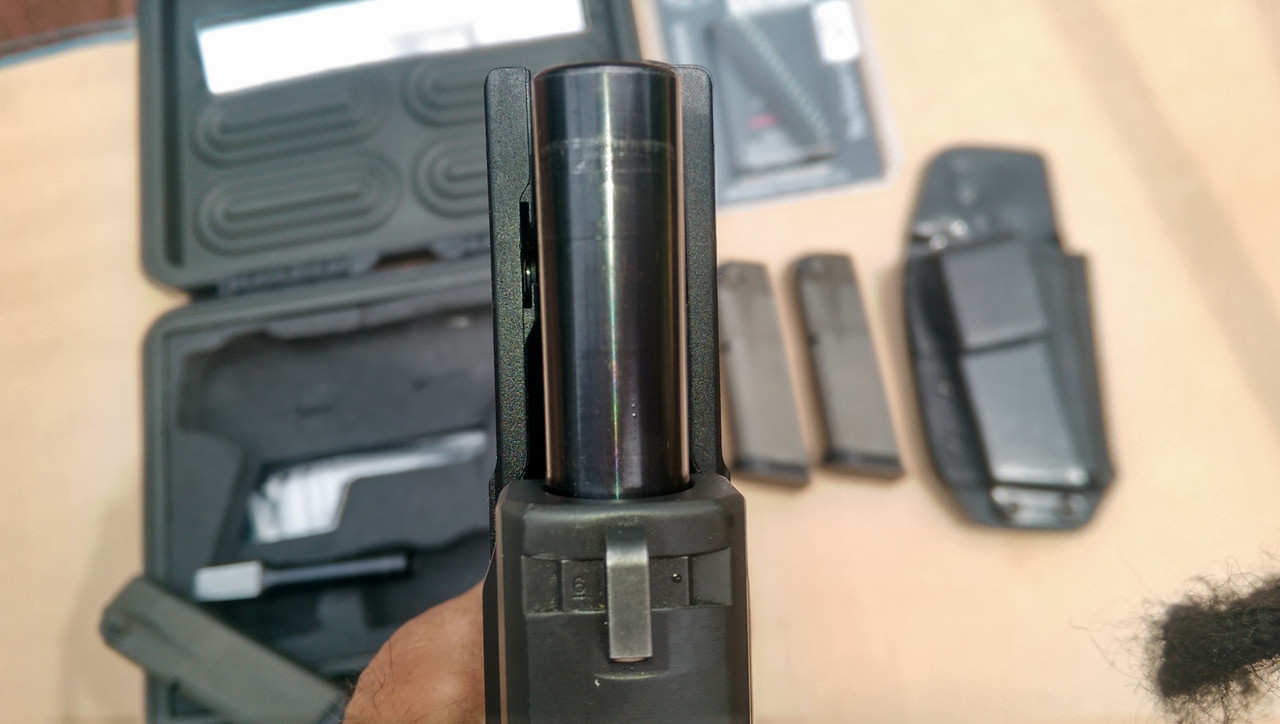 For Sale- No trades please.
Excellent condition SP2022
$
$470
$
450
+ shipping
SOLD
40 caliber with factory 357 Sig barrel, Sig Lite night sights, 4-12 round Sig mags, (3 with flat baseplates), factory case, manual, Right hand tuckable IWB kydex holster, night sights are about 80%.
DPM Recoil reduction spring kit (plus original)
Also, (not shown) large and medium grips.
No parts sales request, please.
Money order or check, no Paypal.
My email is in my profile .
Will be posting other guns for sale soon.
Browning Buckmark 22lr Used 2-magazines, Uncle Mikes nylon owb holster.
$395
$
350
shipped.
Pistol, 2 magazines, holster, no box or papers.
Nice Buckmark, I refinished it in Moly Resin flat black, 1-extra magazine and has a 1911 grip adapter kit on it. Also have the original plastic Browning grips. I replaced the nylon buffer when I refinished the pistol. Good shooter, the grip adapter was $75 new, so this is a great deal.
Money ordr/check-No Paypal , please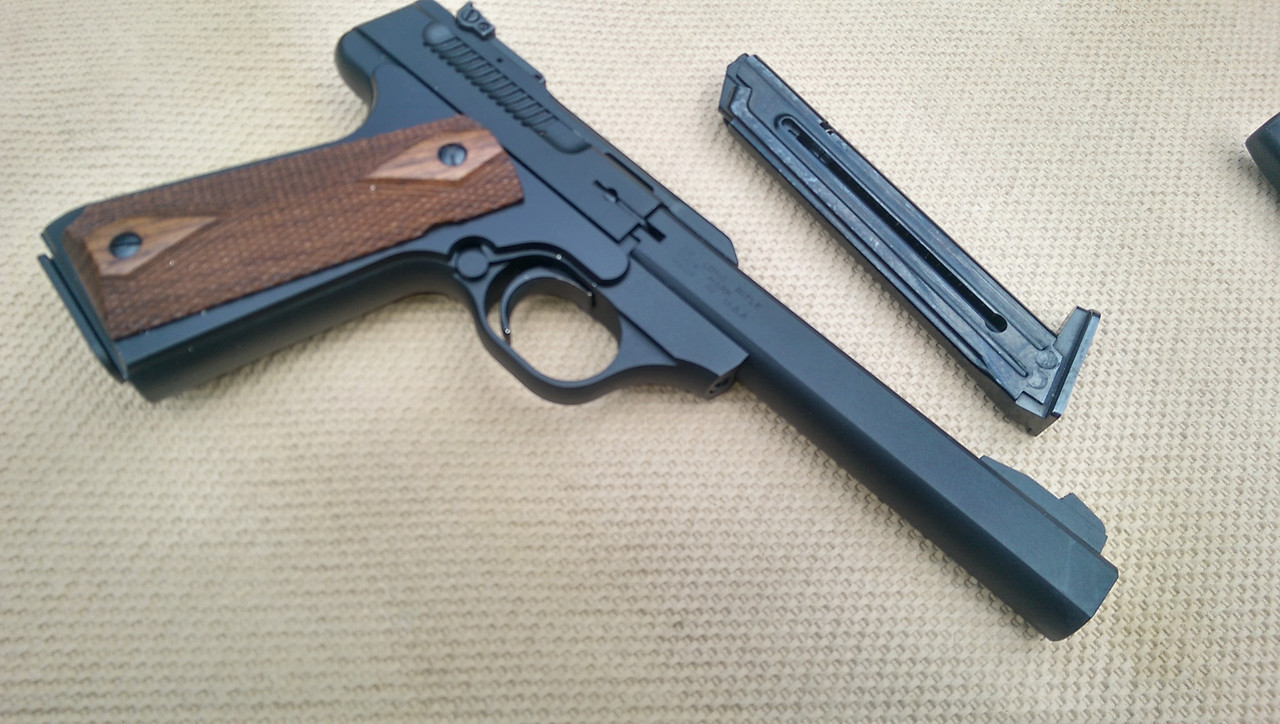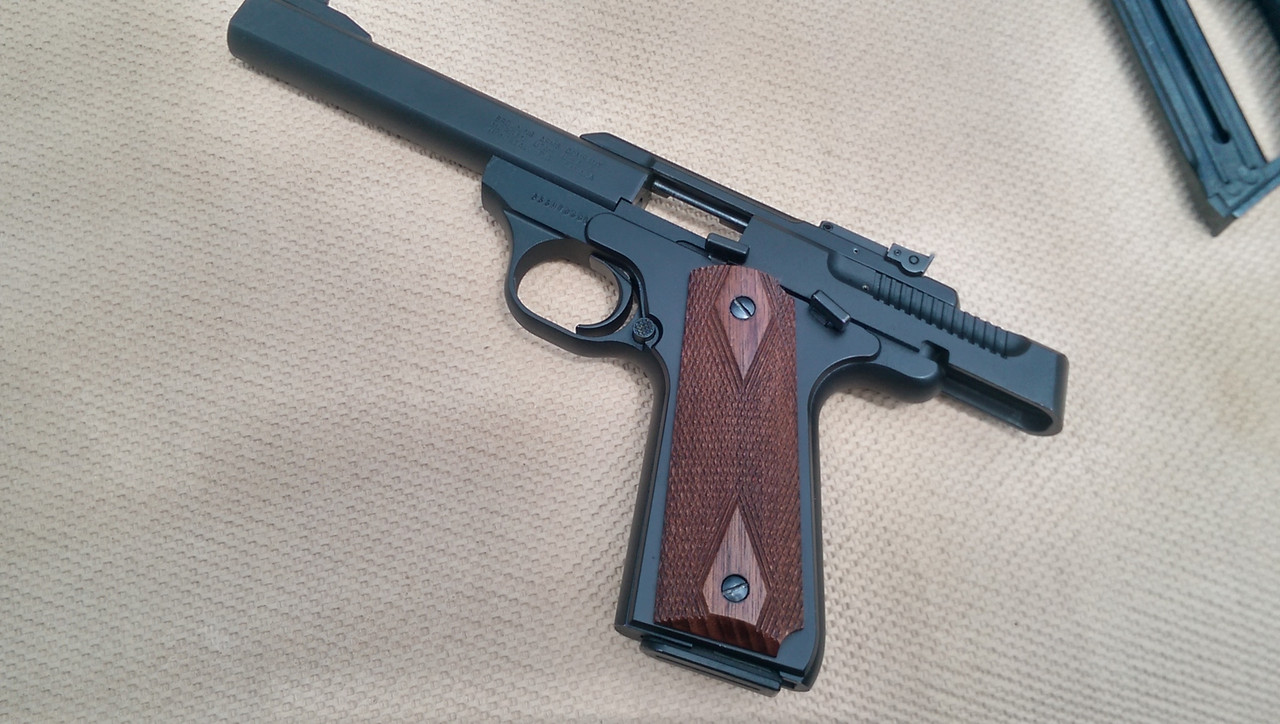 Ruger 308 Win. Gunsite Scout rifle & Leatherwood Scope 2x7 power
$
800
+ Shipping
I purchased this rifle about 3 years ago. It did not appear to be fired, and had no handling marks except for slight wear on the front sight. I have not fired it since I purchased it.
I installed a PWA flash hider, and a New Leatherwood 2x7 Scout scope , with Warne Low mount QD scope rings. Included are the original 10 round magazine, 2-factory polymer 10 round magazines , 1-5 round factory polymer magazine and leather sling, and factory box, papers, and original flash hider.
Please no trades, or Paypal
This rifle is in excellent condition, email me if you would like any other specific pictures
. I am selling most of my firearms, and will keep updating .
No sales to states or localities thar have magazine capacity restrictions. Know your laws.
Continental USA sales only.
This message has been edited. Last edited by: Sunset_Va,


美しい犬