Bought this thinking it would be my "smaller" CCW, but my G43 has taken that role, so this is no longer needed. Comes with original case and all regular goodies, including docs, lock and grip backs. Has had a total of 10 rounds through it, no marks on frame, slide or barrel. Has Ameriglo I-Dot sights (yellow front, green rear), 3 total mags (3 original w/Pearce +2 extensions).
Asking $470/OBO shipped from my FFL to your FFL. Will accept Postal Money order, bank issued check, personal check (must clear before shipping) or PP.
SOLD
Will consider selling Glock Factory 12 round mags separately - $30/shipped. SOLD to Pistole226...
Thanks!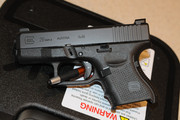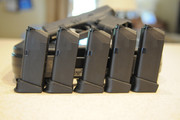 Two mags on RIGHT NOT INCLUDED...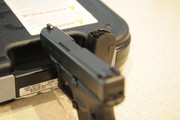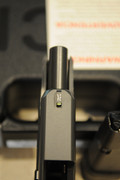 Burris MTAC 1-4x - 24mm Ballistic CQ 5.56 Illuminated Scope. I'm 2nd owner, previous owner put on unknown throw lever. Includes Burris PEPR mount and Butler Creek flip up caps. Perfect condition.
$275/OBO shipped. Same payment options apply.
SOLD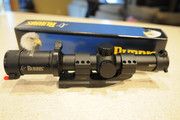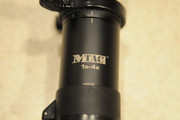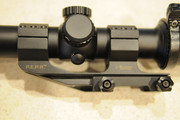 Bushnell AR Optics 1-4x - 24mm Illuminated Scope. BTR-1 .223/5.56 reticle, First Focal Plane, Built in thrown lever. Mounted on a build for the wife and never used. Small mark on battery cap (shown in pics) but otherwise perfect.
$150/OBO shipped. Same payment option apply.
SOLD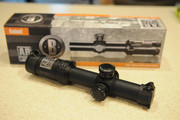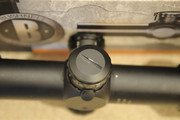 Vortex Optics CM-202 Cantilever Ring Mount 2" Offset for 30mm Tube. Mounted, never used.
$50/OBO shipped. Same payment options apply.
SOLD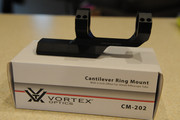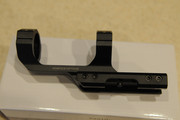 This message has been edited. Last edited by: JDHunz,


___________________________
"Those that can't laugh at themselves leave the job to others..."