Have 5 Sigs I would like to sell as a group, FTF to WV residents only.
Sig 220 – JJ 1988 – Nice clean gun. Excellent condition.
Sig 225 - JC 1982 Interarms import mark. Excellent condition
Sig 225 - JE 1984 Two tone with army green frame. Sig subcontracted Sivex for a one of a kind green anodized frame. Sig reassemble and put period correct hammer and grips on. Excellent condition
Sig 228 – KE 1994 very little wear.
Sig 228R – Rail on gun I think these were only made 1 year (not sure)., No boxes, just the guns Excellent condition
$2,850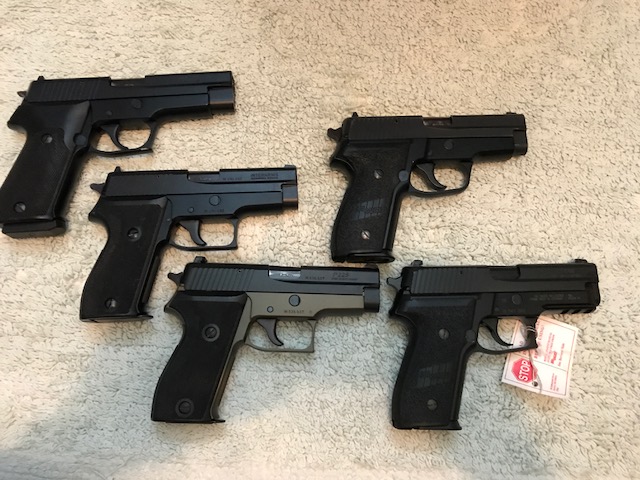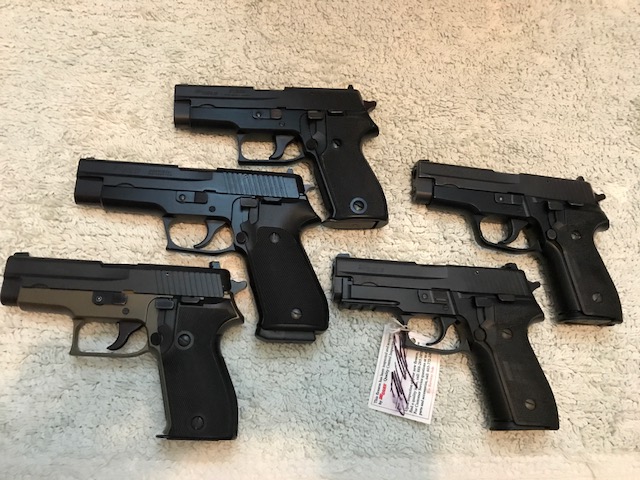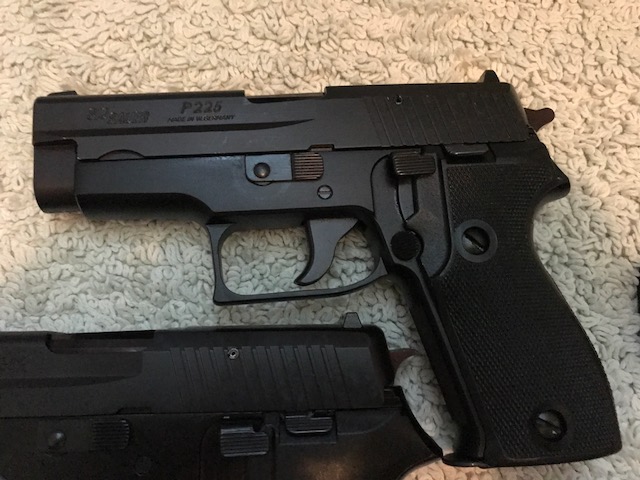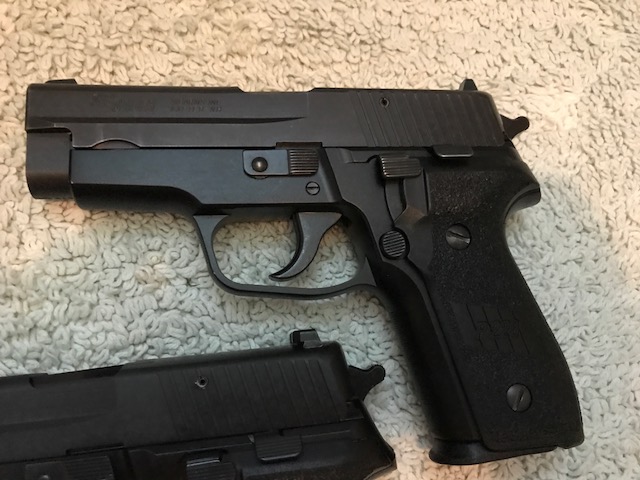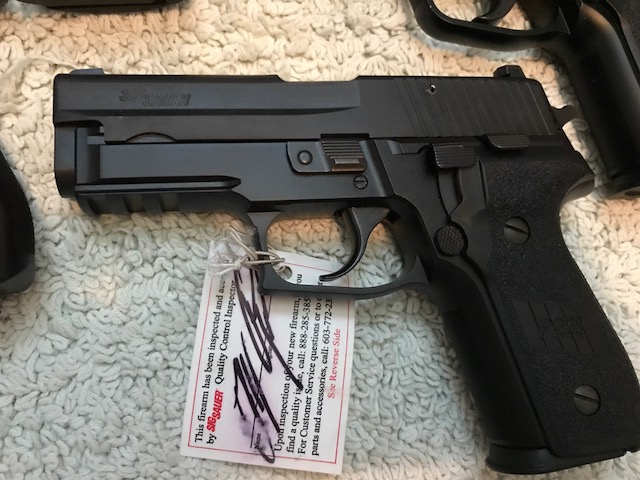 This message has been edited. Last edited by: BigJoe,


...You, higher mammal. Can you read?
....There's nothing sexier than a well worn, functional Sig!