The Fine Print:
1. First unconditional "I'll take it" followed by a confirming email gets it.
2. Payment: Options available for established members that I know, otherwise USPS Money Order for guns and PayPal Family and Friends or standard PayPal +3% for everything else.
3. All guns will be shipped insured FFL to FFL. Other items will be shipped with tracking.
4. No sales to a state where the item is banned, and no guns to California.
HK P2000SK
V3, DA/SA, 9mm, "BA" date code 2010, mint bore
*** On Hold ***
1. Original Box, Shell, Lock, Limited Lifetime Warranty form, custom textured extra back strap, but no manual (I will look, but no promises.)
2. New Meprolight, three dot sights recently installed:
https://www.hkparts.net/shop/p...ght-Sights-p1904.htm
3. HK Over-Sized, Extended Ambi Mag Release:
https://www.hkparts.net/shop/p...Pistols-256p1669.htm
4. Mags:
*** Total of five HK Factory mags ***
( only four mags are pictured – senior moment )
One 10 rd. flush fit P2000SK mag.
One 10 rd. USP mag with X-Grip Adapter (not pictured, but looks exactly like the two 13 rd. mags)
Two 13 rd. P2000 mags with X-Grip Adapters
One 15 rd. P30 mag with X-Grip Adapter
Price: $735.....delivered FFL to FFL
Sig P226 factory grips, lightly stippled : Price $35.....delivered
Hamilton GG-W-113
US Issue Air Force Military 17 jewel Pilot Watches:
#1 August 1969
*** Sold ***, #2 June 1969, and #3 August 1987. These watches were issued to Air Force pilots.
The watches have been in my collection for the past twenty years. The watches are completely as issued, with the exception being that the June 1969 and August 1987 watches have a civilian strap. Both 1969 watches were completely serviced in early 2003 with the original crystals lightly polished to preserve the character.
August 1987 watch is the final variation of the Hamilton GG-W-113 with several modifications, including the removable back, a slimmer case and dial markings
These are used military watches. I purchased the watches from collectors. These are not the watches you find on auction sites that are cobbled together and faked.
I timed the watches over a 24 hr. period: August 1969 watch -1 min 4 sec., June 1969 watch -2 min 20 sec., and the August 1987 watch -13 sec.
Original Hamilton GG-W-113 Viet Nam era watches in this condition are hard to find.
Additional information:
http://www.broadarrow.net/ggw113.htm
Price: Delivered
#1 GG-W-113 August 1969 watch....$235
*** Sold to P220.10mm ***
#2 GG-W-113 June 1969 watch.......$225
#3 GG-W-113 August 1987 watch....$240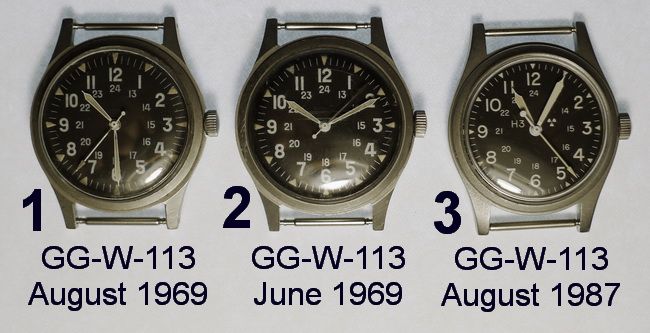 William Henry T-12 Ironwood
The original owner used the knife sparingly. I put it in the safe and forgot about it.
Main Blade Length & Type: 3" Spear Point Blade
Blade Steel: ATS-34 Stainless Steel
Bolsters: Titanium
Handle Material: Desert Ironwood Handle Scales
Liners: Blue Titanium
Overall Length: 4 1/8" Closed
Price: $235.....delivered.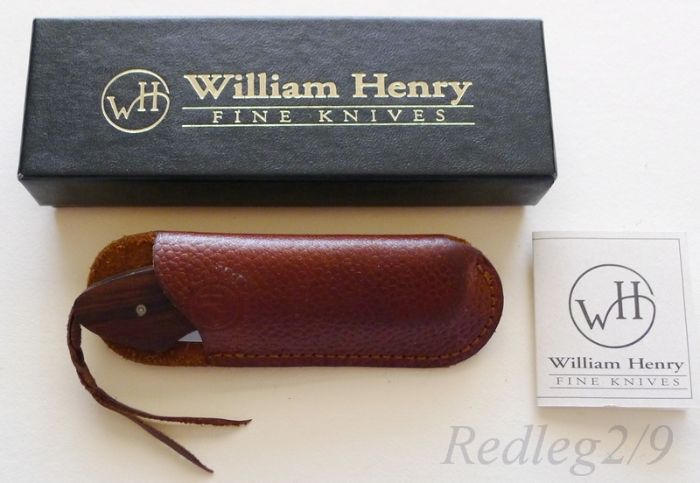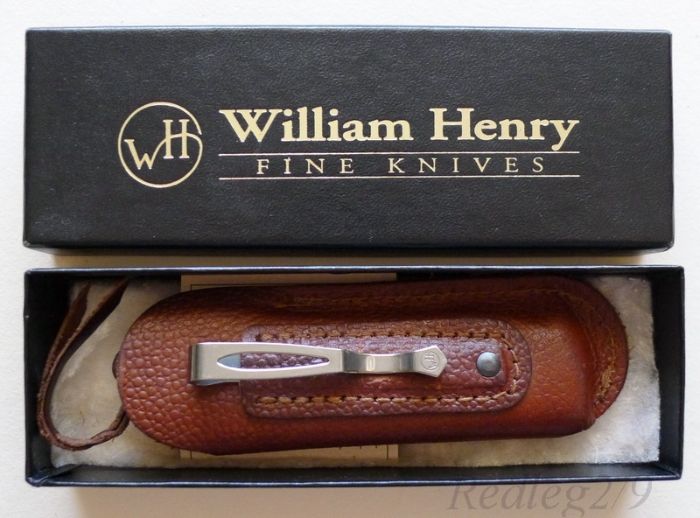 Thanks for looking.
.
This message has been edited. Last edited by: redleg2/9,