I want to move all of this, and priced it accordingly, but I will entertain REASONABLE SERIOUS offers if we're pretty close.
Contact me with any questions. All prices are shipped..... Priority Mail, Delivery Confirmation. Electronic payment, gift. Contact me at almarsf10@yahoo.com if interested. Thanks!
Up first is 6 12 round and 1 10 round 40/357 Sig Factory mags. The six 12 rounders are phosphate heavy duty finish marked made in Italy, while the 1 10 rounder is Sig Sauer marked. These are excellent lightly used mags that saw more use going into a gun than being used. $100 shipped for all.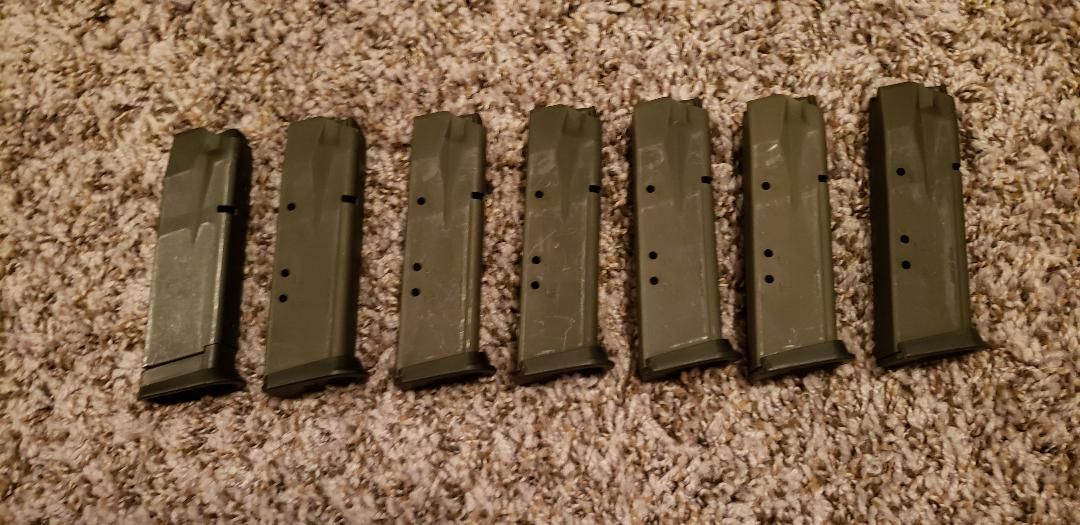 I have two HK P2000 / USP Compact 12 round mags. The standard mag is absolutely brand new in the HK bag. The other one,...it's a very rare cutaway demo mag obtained from an HK salesman many years ago. When have you ever seen one? It's like new with only minor marks where inserted into the gun. I've never used it. It's fully functional, but a nice conversation piece too. $75 shipped for both.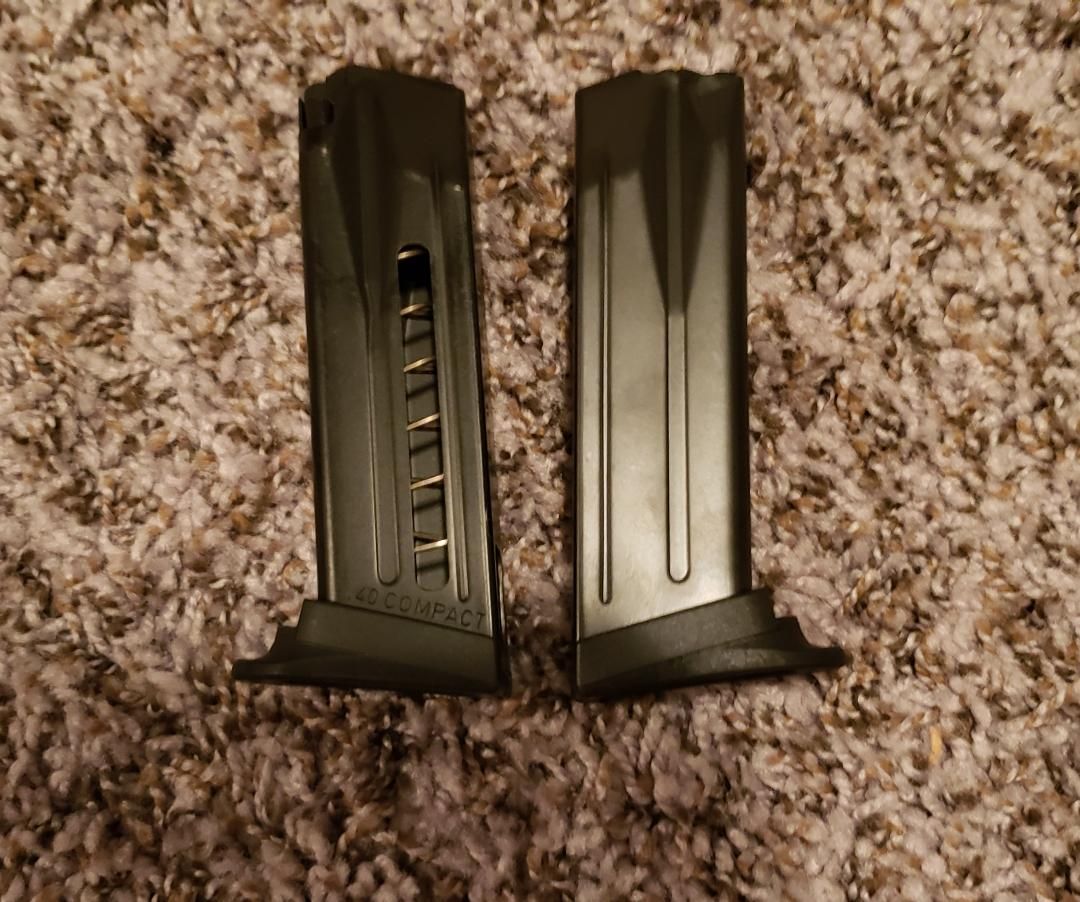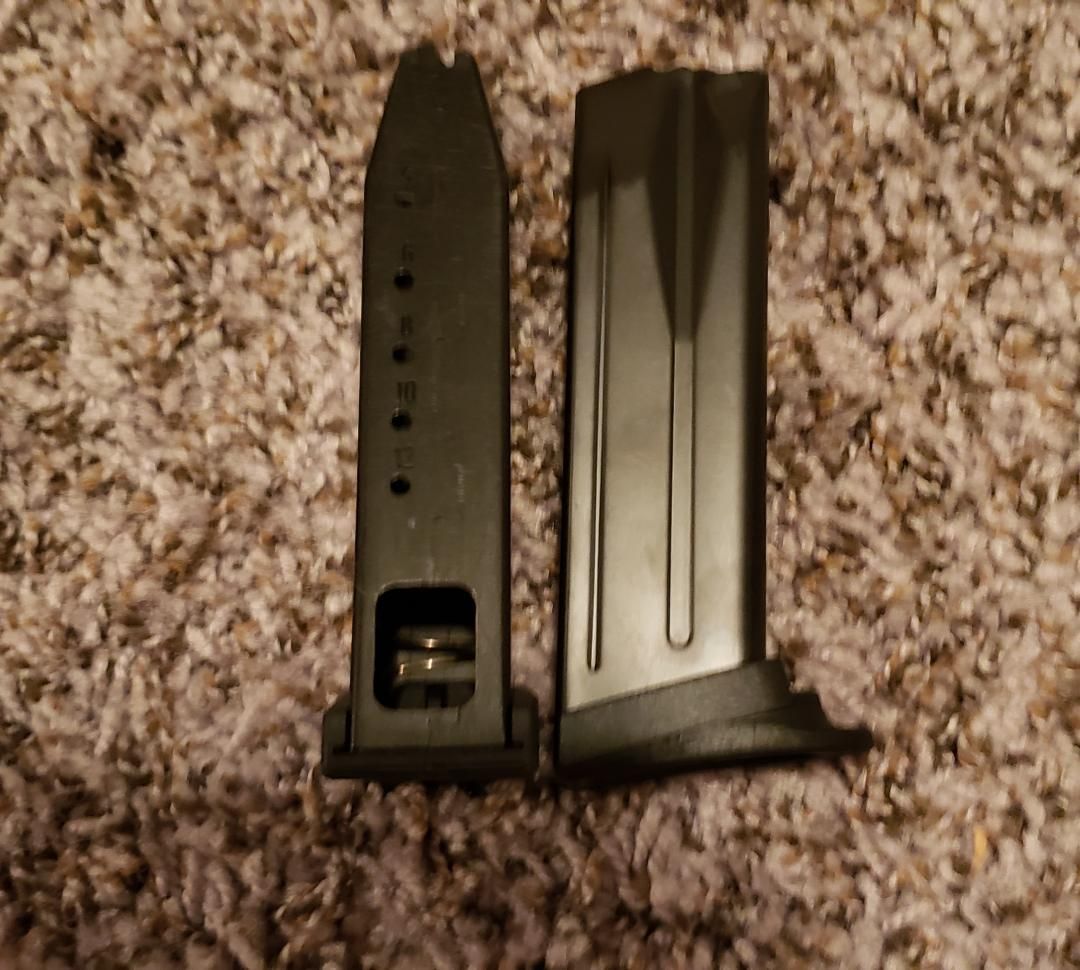 Mesa Benelli M2 Tactical rail. New in the package. $50 shipped.
FN/FAL 30 round curved mag. These were new curved Bren L4A1 mags that DSA modified the front lug on. Very good quality and work great. Only used twice for function. Bargain at $65 shipped for both.
Streamlight TLR-1 HL weapon light...like new. Blinding bright, very well made. $60 shipped.
This is a like new fixed skeleton stock for a standard stamped receiver AK with all attaching hardware AND a REAL Bulgarian GP-25 / 30 grenade launcher buttpad. Not a imitation one that you see on the market now. Very high quality stock. $70 Shipped.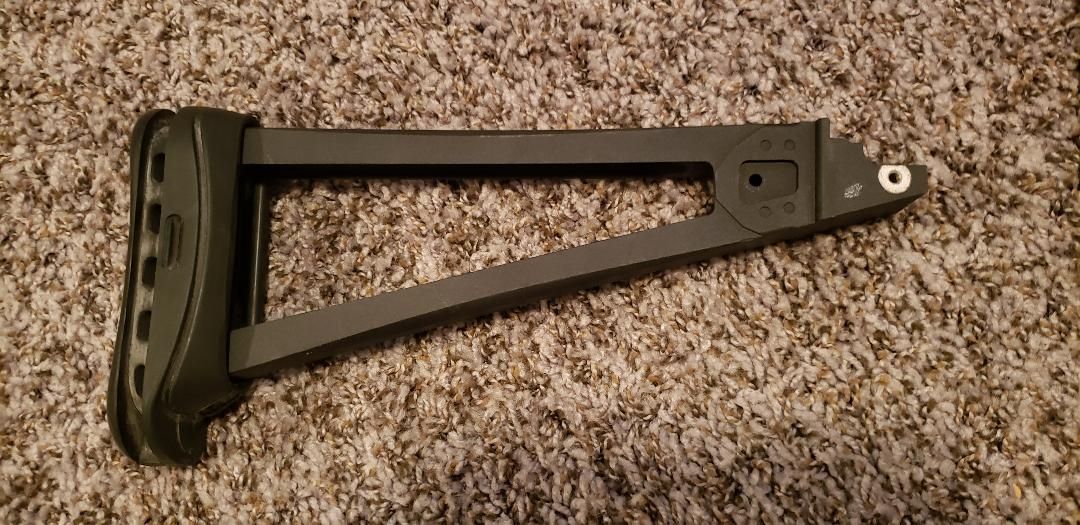 Excellent condition Original Sig vender P229 grips dated 1994. High quality and fit right. Included are 4 sealed Sig Torx grip screws. Makes for a nice setup. $45 shipped for all.
Eexcellent condition Original Sig vendor P228 grips dated 00 and 01. Came off the same gun, suspect early new year gun. $30 shipped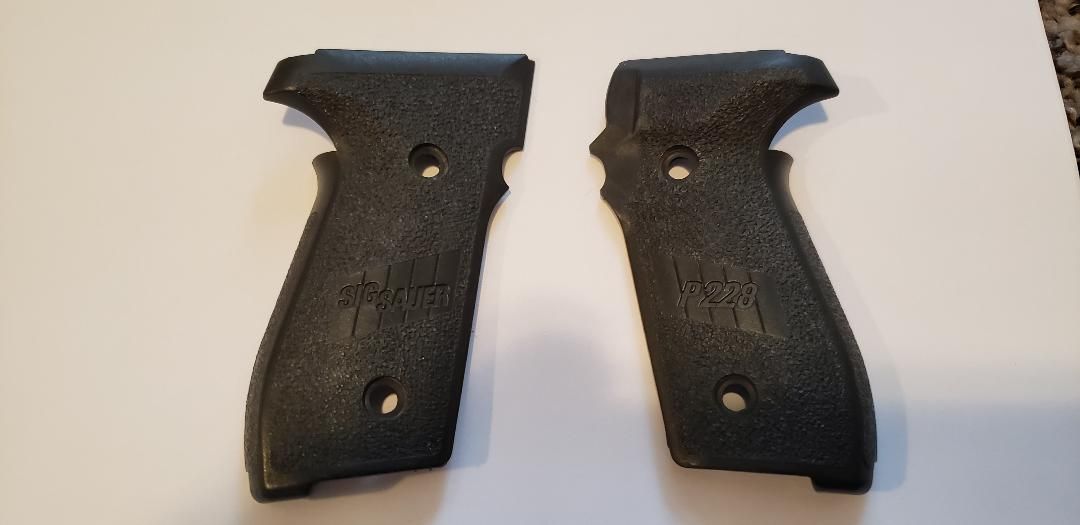 3 RCBS Carbide pistol reloading die sets. 9mm, 40, and 45 ACP. All with shell holders except the 40. Lightly used...slight corrosion on one set on the outside,..nothing inside. No big deal at all, but wanted to disclose. $65 shipped for all 3 sets.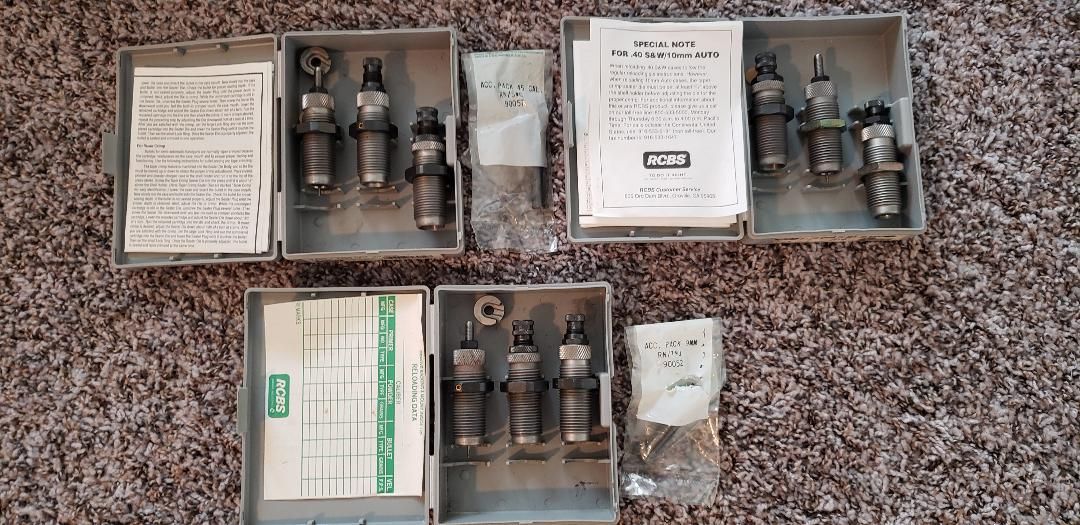 This is a very nice older Snap On clock. Between 15 and 20 years old. Used it for a short while and put it up. Beautiful finish and seldom seen now. $75 shipped.
SWISS MADE Invicta Reserve Jason Taylor special edition watch I had forgot about. If you see any distortion or marks on the watch in the close up picture of the watch face, it's just reflection off the foam. Had it fitted, worn once, and stored. Does need a new battery. SN: 600 of 999 Original hard plastic large storage box as shown, and all paperwork with links removed for fitting. Someone can steal this for $175 shipped, and I know I paid much more than that.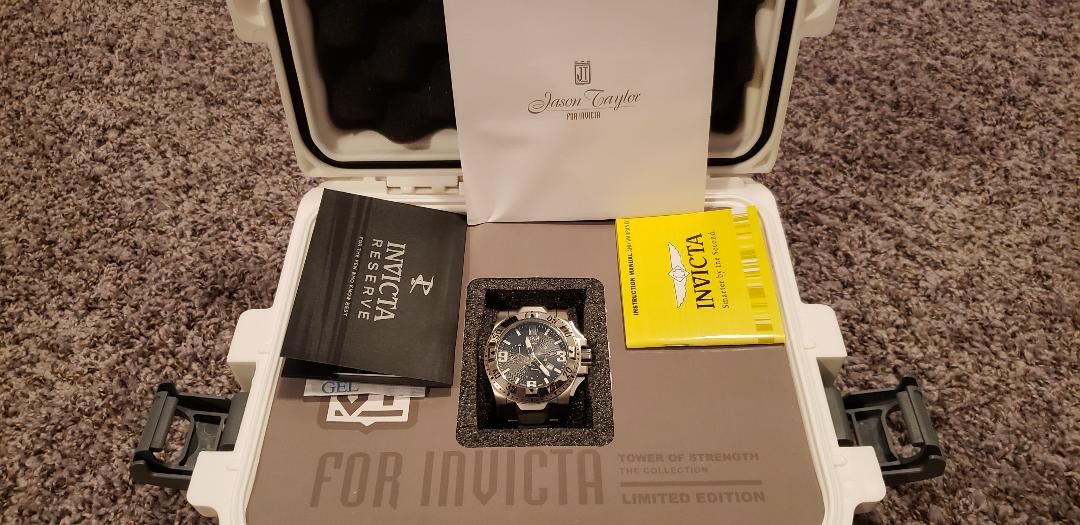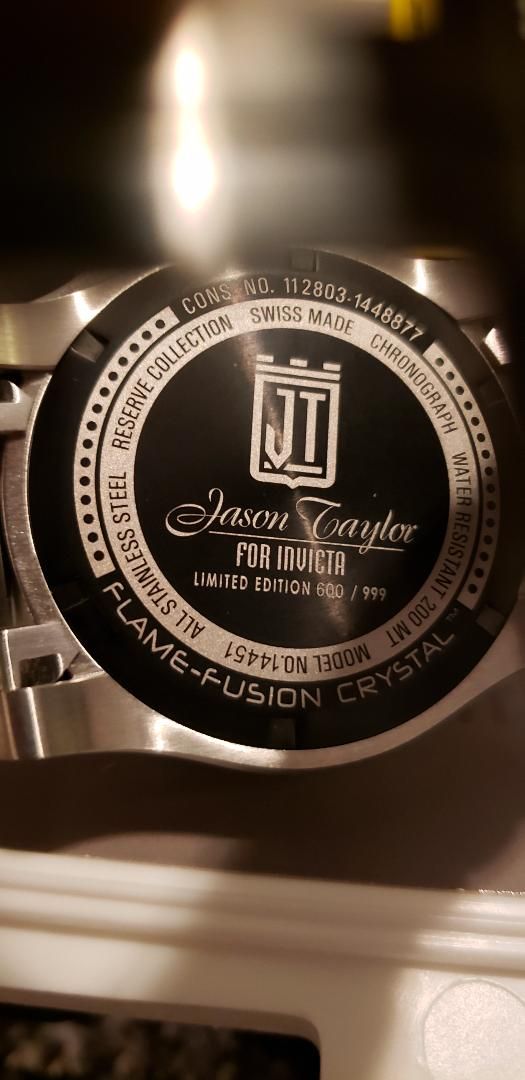 ORIGINAL Triton Hi-Vel 45 ACP 185gn +P JHP ammo. In my opinion, this is some of the best 45 ACP ammo ever made. This is +P rated. Very consistent, and hasn't been made in close to 20 years. Stored in temp controlled environment, and some of the last made around 2000. I have 150 rounds of it, and I will throw in 50 rounds of Corbon 185 gn +P JHP to go with it. Hardly ever do you see any of this come up for sale, and this is a bargain price compared to the last time I let some go. $115 Shipped for all 150 rounds of Triton and 50 rounds of Corbon just mentioned.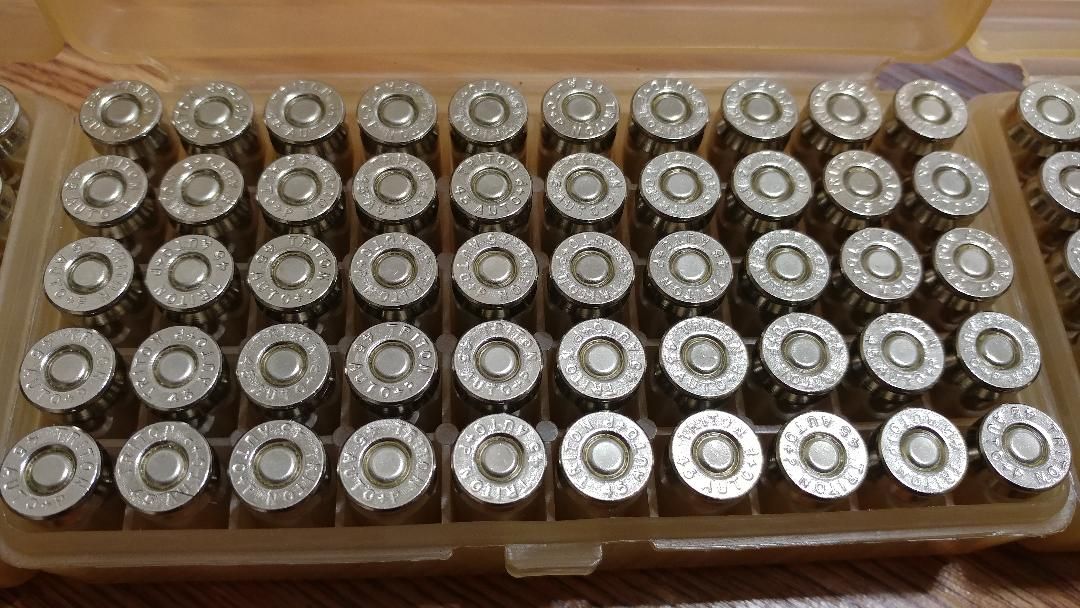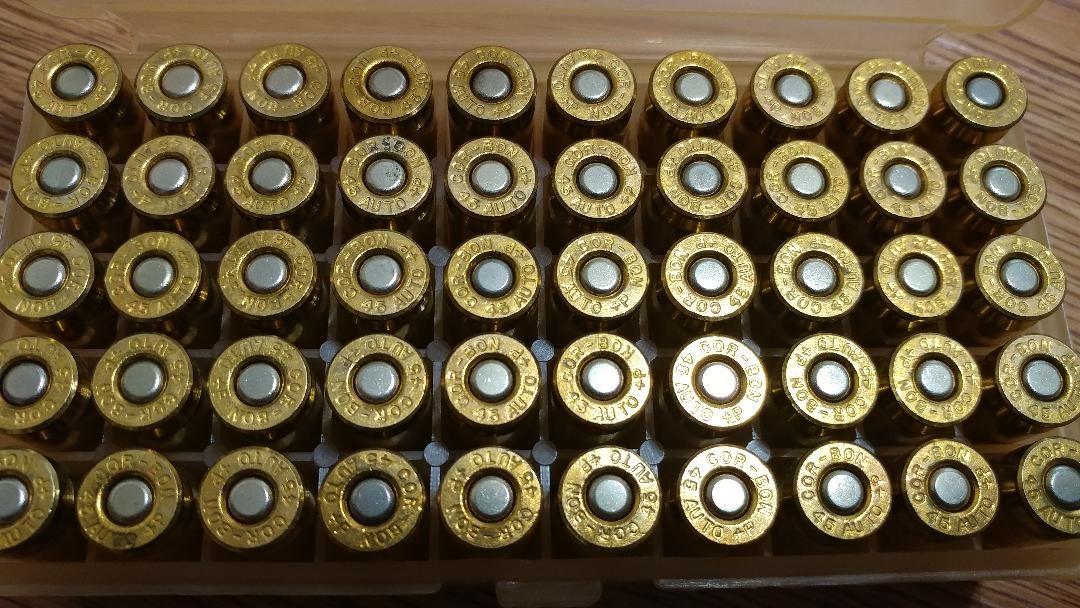 Old School German Sigs,....Quality and Reliability you can consistently depend on, right out of the box.

**Remembering 9/11/2001 Celebrating 5/1/2011**

OPUS DEI CUM PECUNIA ALIENUM EFFICEMUS