Looking to sell my Benchmade HK Nitrous Blitz folding knife. (SOLD to chris)
Its a very light, outstanding pocket knife, I've carried it a few times and only used as a letter opener and a few cardboard packages.
Its half serrated, with black coating and 154 cm blade, and i believe it has titanium liners which makes it very light yet incredibly strong.
Also its spring assist, so it opens really fast and easy.
Even though i used it lightly a few times i did send it back to Benchmade to have it factory sharpened.
So its like New.
Retails for $150 and thats approximately what i paid for it.
Im selling for $75.
I have several knives and this just sits in my drawer most of the time.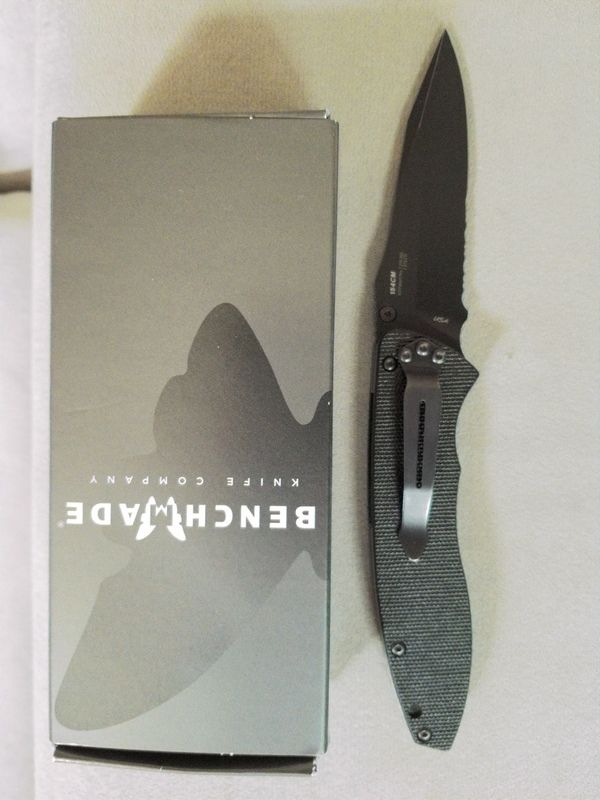 This message has been edited. Last edited by: m5shooter,


Peace thru Superior Firepower!