Right handed
1 - New Safariland 6378-2192-411 ALS holster for S&W M&P 9/40 with TLR-1 or Surefire x200/x300 light mounted. $35
1 - Used FDE Safariland 6378-83-551 ALS holster for Glock 17/22 $25
1 - Used Safariland 6378-3832-411 ALS holster for Glock 20/21 with TLR-1 or Surefire x200/300 lightg mounted $25
1 - New Safariland 6378-73-411 ALS holster for Beretta 92 (will not fit Brigadier) non rail 9mm $30
Left handed
1 - New Safariland 6378-383-412 ALS holster for Glock 20/21 $30
1 - New Safariland 6378-483-412 ALS holster for Glock 29/30 $30
Tactical
1 - New Safariland 6004-17412-121 SLS drop leg holster for P229DAK with bobbed hammer M3X/M6X light attached $100
Duty holsters
1 - Used Safariland 6280-77-411 SLS for Sig 220/220R 226/226R $40
1 - Used Safariland 6280-77421-131 SLS for 220/226/227 with TLR-1, M3 $45
2 - New Safariland 6280-77421-91 Hi gloss SLS for 220/226/227 with TLR-1, M3 $80
2 - New Safariland 6280-77421-491 STX Hi gloss SLS for 220/226/227 with TLR-1, M3 $75
1 - New 6280-77-91 Hi Gloss SLS for Sig 220/220R 226/226R $65
1 - 6004-6-123 Safariland double strap leg shroud only $50
Also have several used Hi Gloss holsters for Glock 17/22 with or with out light mount.
1 - Like new P229 E2 grip $20
2 - New SRT kits for P226/227/229 $40 each
6 - Mec-Gar Witness Large Frame 40S&W 14rd magazines $18 each
10 - Used Sig P220 10 round 22LR conversion mags $18 each
2 - New Smith Enterprises AR15/M16 Vortex flash hiders for AR15 with the Gemtech style G5 quick mount or bi-lock lugs. The flash hiders are threaded 1/2x28. $79 each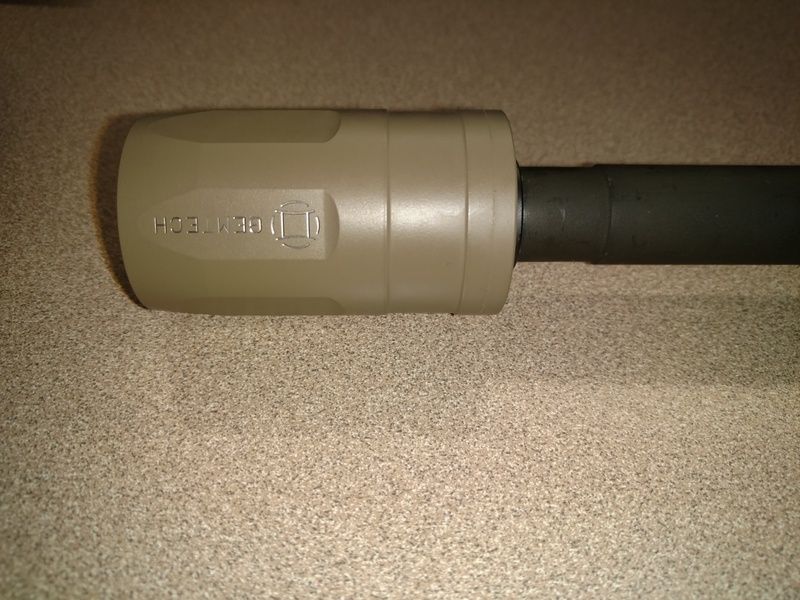 Items I am looking for/interested in trading for
3 - Meg-Gar P226 18 round magazine
3 - Sig factory P228/P229 (non dash-1) 15 round magazines
8 - P226 10 round 22lr magazines
2 - AR15 Okay SureFeed Black 30 round magazines
5 - AR15 Okay Surefeed Mil-Spec dry film lube grey 30 round magazines
6 - M&P 22 pistol 12 round magazines
I prefer postal money orders, but will accept other money orders or cashiers check. Prices do not include shipping. I will ship via USPS priority mail unless otherwise specified. Please feel free to contact me if you have any questions. You can email me at am94pm@comcast.net or contact by phone 317-460-5592.
This message has been edited. Last edited by: am94pm,