Update!
M&P pouches are now available and can be ordered without having to send in a magazine!
Update*
The AR15 pouches are now available. They will be $15 each, unfortunately they are a little more expensive because of how much more material they require.
When ordering please tell me whether you would like a Competition or Carry style. The difference will be that the Comp model is designed to be put on a belt and left there. The Carry model will be a little easier to get on and off, but may slide back and forth a bit more.
Pictures at the bottom of this post.
Update*
If your don't see the pouch that you need, feel free to email me and we can discuss a few options.
Update!
Pouches now available for:
Glock 9mm and .40
Sig P226, P229, P228, Sig Pro
1911
Sig P220
P225
Well I finally got sick of paying $25 per magazine pouch every time I buy a new gun, so I have started making my own. And I've decided to offer them to anyone here on the forum as well.
Theses pouches are made out of .093" Kydex and come in two styles. They are designed to fit all P226, P229, P228, and Sig Pro magazines. But they should also fit any similarly sized magazines. These are self tensioning pouches, so there are no tension screws to fiddle with.
The Competition model is designed to be positioned on a belt and then hold tight. They are a bit harder to clip on, but they are designed to hold their position. The Competition models are also canted away from the body slightly to make them quicker to get to.
The Carry model is designed to be easy on and easy off. Simply loosen your belt and they will slide right on. These pouches are canted slightly inward so that they hug your body, making them easier to carry and conceal.
The standard pouches, as seen in the picture, are too short to be IPDA compliant. I'm more than happy to make a slightly longer verion that will work. Please specify if you will need the longer IPDA version in your order.
These can be made for left or right handed people.
(Order "Right Handed" if you wear your pistol holster on the right side of your body. Order "Left Handed if you wear your pistol holster on the left side of your body
The pouches are $12 each.
Buy 3 or more and they are $10 each.
Shipping is $5.
For $2 I can also add velcro to the back of the pouch if anyone plans on using it with a 2 piece velcro competition belt. Please specify whether you need hook or loop on the pouch.
I accept USPS money orders and PayPal (USPS money order is preferred).
Please note that these are hand made and they will not be as refined as something from Comp-tac or Blade-tech. And that is why the cost half as much.
If you have any questions or if you are having trouble determining which version would be best, please email me and I can help you.
If you would like to order some please write me (my email address is in my profile) an email including:
Your name
Address
How many you would like
Competition or Carry
Left of Right handed
Belt size: 1.25", 1.5", or 1.75"
Whether these will be used for IPDA
These are hand crafted pouches, so each one is going to be slightly unique. It is up to you to ensure that these meet your needs before using them. That means that you should thoroughly test them before putting them in harms way. It is also up to you to ensure that your pouches meet the requirements of any shooting sport that you compete in. I assume no responsibility for what you do with my product.
Thanks!
Chris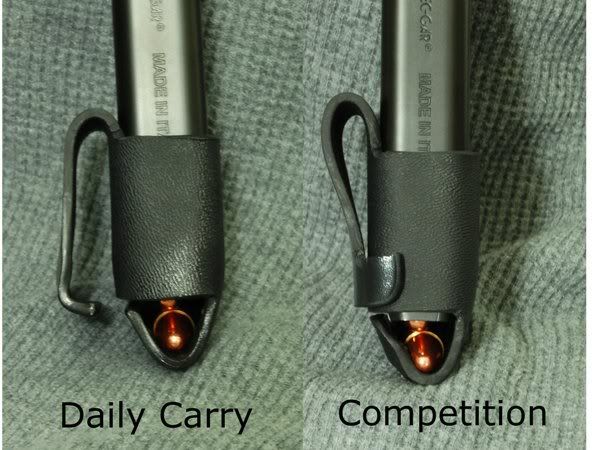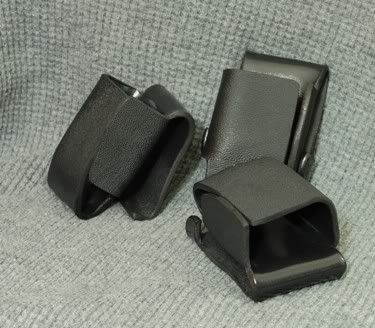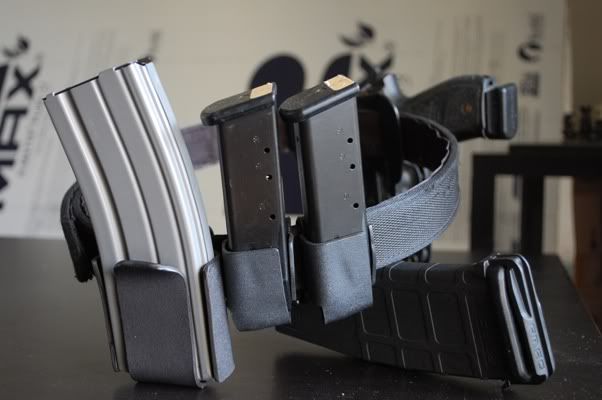 This message has been edited. Last edited by: SigMadMan,