SIGforum
Anyone like EK knives?
June 20, 2019, 09:39 PM
ElKabong
Anyone like EK knives?
Been around as long as Randall, but have changed hands a few times
Started out in Miami, moved a couple times and are now made by Kabar
We're in Richmond, Va for a while, then Blackjack in Effingham,IL bought the name and made them for a couple years.
Picked this #5 Bowie up in a pawn shop for $30
Been well used, but blade is full.
Full tang and built like a tank
Sheath is marked Richmond,VA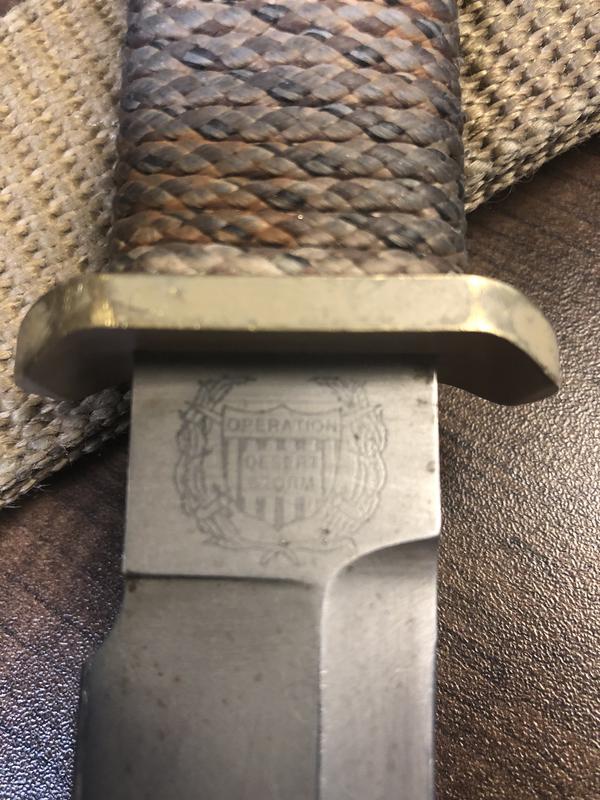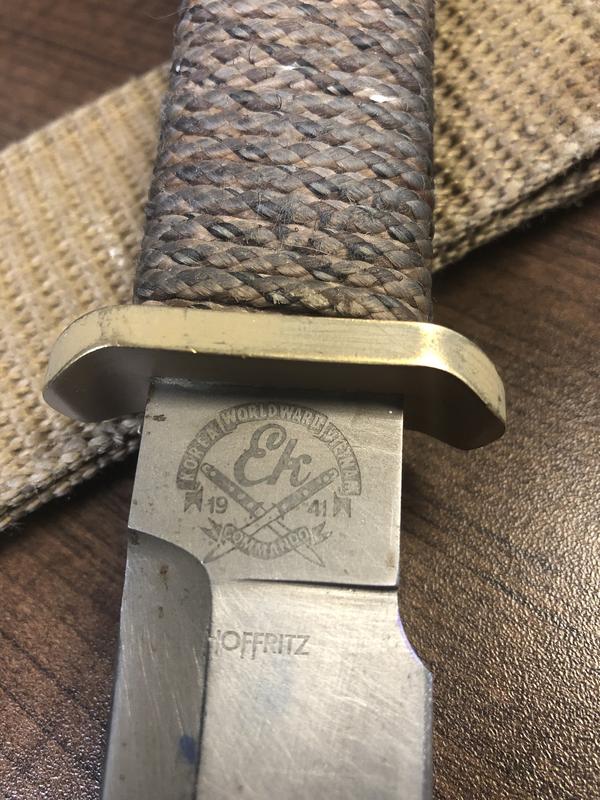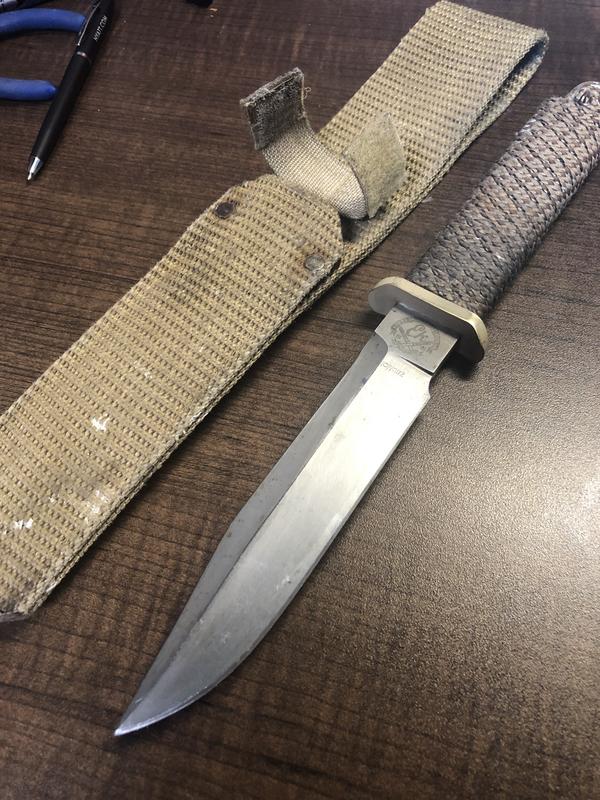 I quit school in elementary because of recess.......too many games
--Riff Raff--
June 20, 2019, 11:28 PM
SPG
I have a couple around here someplace, classic wood handle double edge and a paracord boot knife
I doubt either would break or let one down


" Life is full of choices', Choices have consequences."
June 21, 2019, 04:02 PM
usp_fan
$30 for that knife is a great deal! I've liked EK since my days of sneaking Soldier of Fortune magazines into my school backpack to pass the time in math class.
June 21, 2019, 05:29 PM
cas
I've long wanted an M4 for no real reason... oh, for about 35 year now. Never bought one because they were around $100!

Of course the double edge blade of the m4 isn't super useful to me.. seeing as how that makes it a "dagger" here and illegal, and how many more knives that I can't take out of the house do I really need?

I may have enough TEOTWAWKI knives already.

The #5's got my attention, but I've never run across one for a price I was willing to pay.
The current "Ek" knives are kind of sad.

I've long thought about buying one of the cheaper wrapped versions and making some custom scales for it.


_____________________________________________________
Sliced bread, the greatest thing since the 1911.


July 14, 2019, 11:27 AM
bald1
ElKabong,
Yours is a M6 not an M5. Interesting your "find" is marked "Hoffritz" German steel. I don't recall ever seeing those before. Most likely a special run for Desert Storm in 1991 by Ek in Richmond Va.
I have a few... pre-Blackjack

1991 Ek Custom Shop modified HCS1718 steel
M-5IM
7" bowie w/ desert tan guard and pins on my hand carved fingergrooved cocobolo handle with desert tan sheath. Original ivory micarta grips at bottom of picture
M-6
double edged bowie with desert camo paracord grip, tan teflon fixtures and desert camo sheath
M-5
single edged bowie with walnut handle and brass fixtures
M-6
double edged bowie with brass guard, camo paracord grip and OD web sheath
M-5
Rare "stealth" single edged bowie totally black powder coated, neoprene grips and black sheath
Secret Agent
double edged boot knife with black paracord grip and leather sheath
---
Certifiable member of the gun toting, septuagenarian, bucket list workin', crazed retiree, bald is beautiful club!
USN (RET), COTEP #192


August 21, 2019, 10:53 PM

copaup

I've lusted after the Model 5 for years but never picked one up. Not particularly interested in the modern KABAR offering.

September 01, 2019, 03:11 AM

rock185

I don't recall how many years ago, I bought an EK Aussie Bowie, I believe it was called. IIRC, I paid about $30.00 for it new. Now wish I'd also bought one of the models with the rivets in the handle as in the photos.


COTEP #640, NRA Life