If you're uncertain about your own sharpening skills or have a complex knife, like a CQC-15 and we're talking about a production knife then send it in. The turnaround is very fast.
If it's a custom I can recommend someone to do it for you who has a very solid reputation and won't be the months and months (and months) for custom work. (Ernie does each of these himself).
Otherwise, pretty much any sharpening system will work. he designed these, from the angles to the type of steel, to be easy to put an edge back on.
I submit for your weekend viewing pleasure...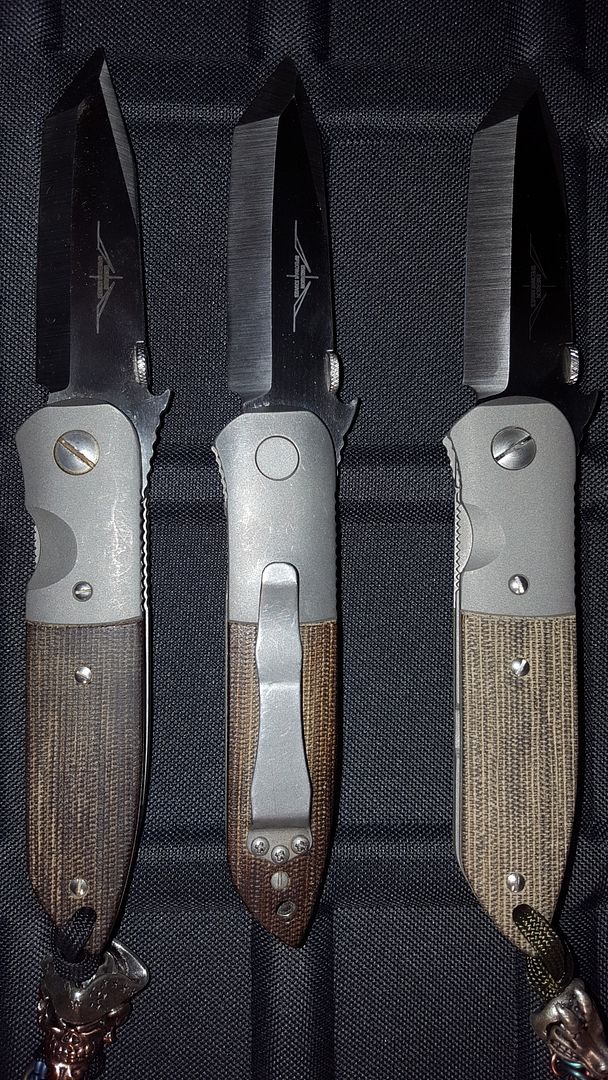 ---

_________________________
NRA Endowment Member
_________________________
"Of all tyrannies, a tyranny exercised for the good of its victims may be the most oppressive. It may be better to live under robber barons than under omnipotent moral busybodies. The robber baron's cruelty may sometimes sleep, his cupidity may at some point be satiated; but those who torment us for our own good will torment us without end, for they do so with the approval of their own conscience." -- C.S. Lewis