Originally posted by photoman12001:
quote:

Originally posted by Cookster:

quote:

Originally posted by captain127:
Is there a knife of similar design in a lower price range? Always liked the design but could never justify the cost

Check out the

Bradley Alias

knife.

__________
These have been out of production for a while and are not super common on the secondary market. They were actually produced by Benchmade. I have two examples of the Alias II (small) and one Alias I (large). While a decent knife they are nowhere near a Sebenza. My Alias I is actually with Benchmade now due to horrendous lockup and vertical blade play. Both smalls have been solid so far.
Here is a photo of an Alias II next to a small Sebenza. I don't have photos of the other two currently.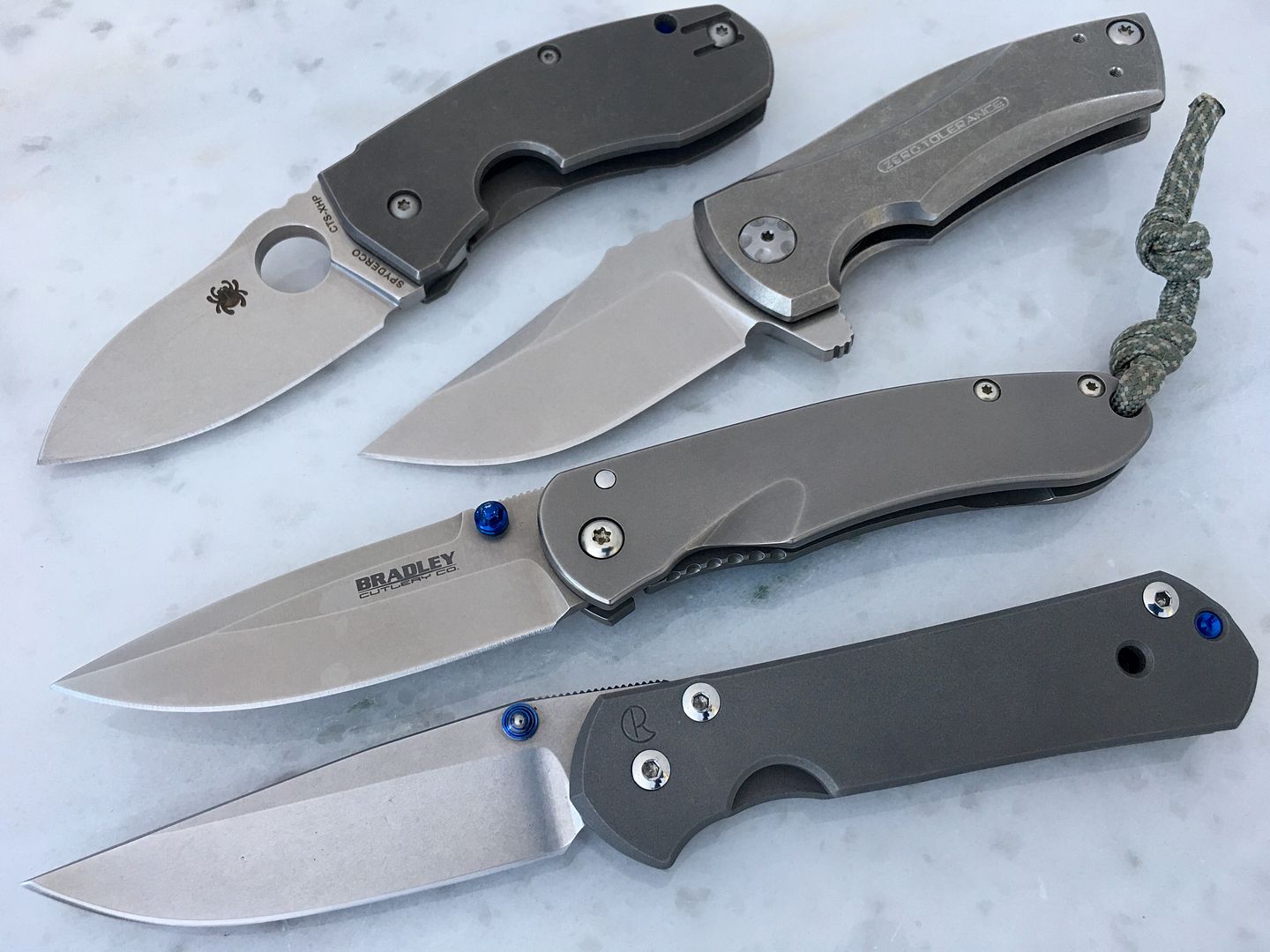 I strongly recommend a ZT 0450 or 0900. They are my top picks for a small titanium frame lock and can be found used for less than $150 regularly. I carry mine constantly and almost never carry Sebenzas any more.