These came up in discussion over the Christmas season. I had been using a memory foam contour pillow for the last few years but was complaining that it made my head sweat.
A couple commented that they'd tried magic Mike's "My Pillow" but found the Serta Luxury Knit Pillow from Kohl's to be vastly superior.
https://www.kohls.com/product/...xury-knit-pillow.jsp
Picked up one on deep discounted pre-Christmas sale ($30) and was rather surprised by the weight and ability to shape which holds throughout the night. Very very comfortable. Liked it so well got a second at even less ($24) using a Kohl's coupon.
As an aside I'm a side and back sleeper with a non-obtrusive nasal cushion CPAP. The Serta is superb for me.
If you have a Kohl's close by it is well worth your time to check these out!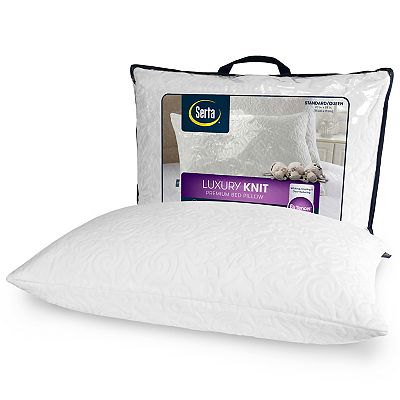 ---
Certifiable member of the gun toting, septuagenarian, bucket list workin', crazed retiree, bald is beautiful club!
USN (RET), COTEP #192