Originally posted by oddball:
My friend in San Francisco sent me an email this week referencing
Greta Thunberg
, someone I had never heard of. Apparently an autistic child that has made a life of lecturing world politicians and citizens on climate change. Apparently she has reached such status, to be featured on magazine covers like Time, GQ, etc. Giving TED talks. Whatever.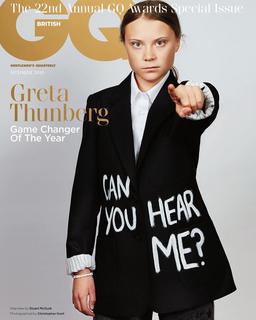 This is nuts. She's just a fuckin'
child
.
PJ Watson, take it.
https://www.youtube.com/watch?v=qpSQuc69R9c