I was in the same boat a little over a year ago. Back in 2001 I bought a nice Northface 2 person tent and loved it. Great for just me, bearable when my wife came along.
We now have a 3 year old and decided it was time she start camping. I looked at a lot of 4 person tents, but the wife really wanted to take the crib to secure the little one while we hung outside by the fire.
We settled on the Marmot Halo 6p. It has enough room for all my gear, a queen size mattress, and a pack n play crib. I am 6' tall and have plenty of room to stand up and walk around. The full rain fly was put to the test during a crazy storm, not a drop made it inside. I got the footprint for it, but the material is fairly thin. I still use a heavy duty tarp under it.
Here is where I bought it, currently on sale.
Marmot Halo 6p
For the rain test?
Here is the tent set up before the great flood.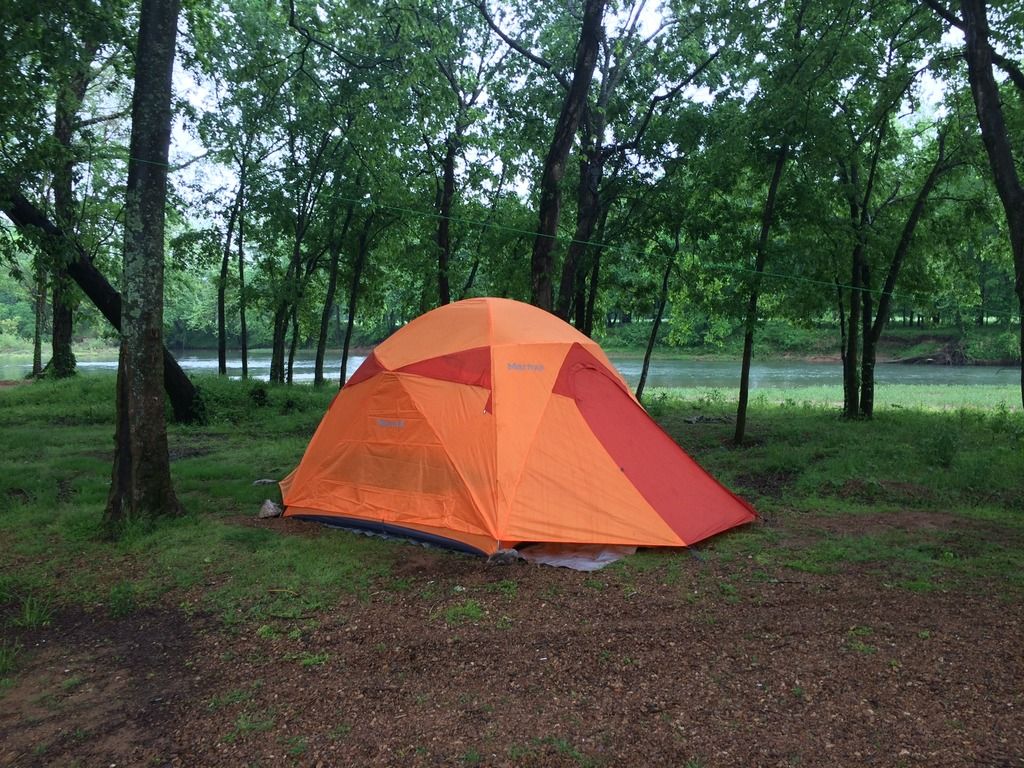 We knew it was going to rain, so we were prepared. We had a TON of rain Friday night. Wind was insane as well. Tent did awesome, very pleased.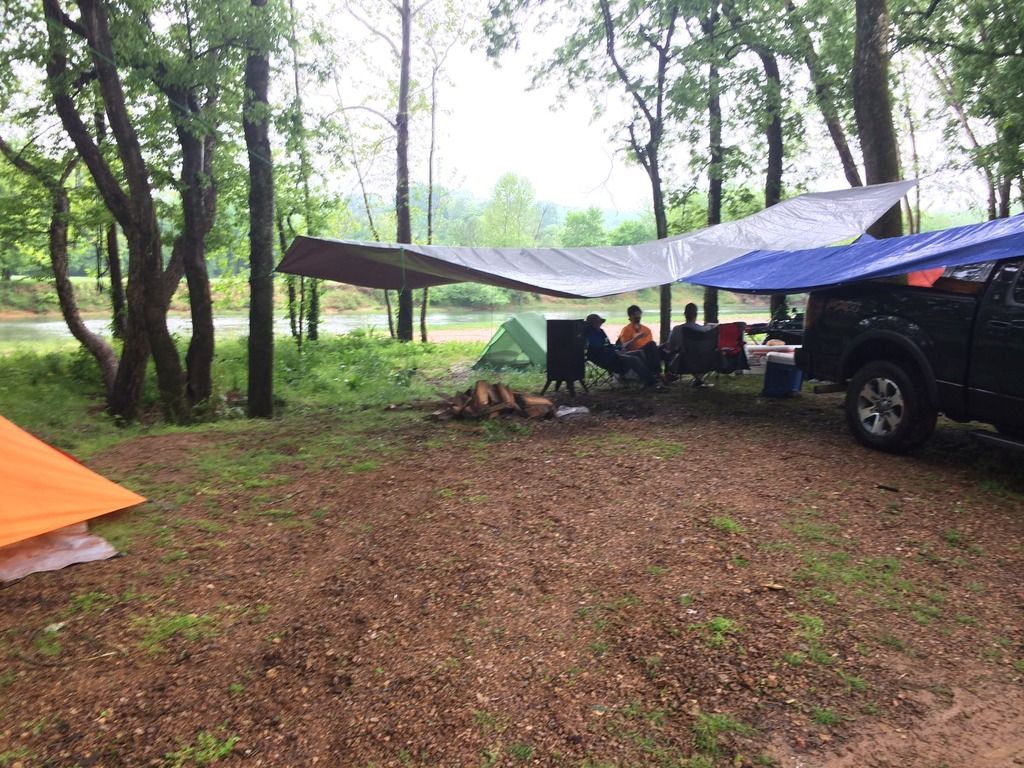 Saturday it didn't rain much at all, but all of the sudden the river started coming up FAST around 7pm. In case you are wondering, the Marmot Halo fits in the back of a pickup truck completely assembled.
We headed to high ground, this is the picture from Sunday morning. In the middle of this picture you can see our tarps still setup. We didn't have time to get them down, and couldn't get them before we left. We were lucky for sure.