Back from the vet. This is our first visit since getting her a few weeks back as I knew she is fat! Did not realize how fat. She weighed in at 90 lbs today.
I bet she is down at least 5lbs from when we got her. According to her vaccination record (only thing I really have about her past) she weighed 74 lbs on Oct. 29 2019.
So Doc wants her down to about 70 lbs. so less dog food and more green beans.
He is a big into animal nutrition and is not concerned about the recent "studies" into grain free being bad. He feeds all his dogs grain free, has for decades, has had no issues, and no plans to change.
He suggested a Duck, Venison, or Salmon recipe. Specifically Hills Science Diet or Royal Canin but those suckers are big money.
He said most important being that the company uses deboned meat. So I am reading and researching as I don't think $4 a pound is necessary unless we find a major health issue.
No parasites, no fleas, or any evidence of biting insects.
She does however have a very severe staph infection to her skin. Says it is not contagious and likely caused by untreated allergies.
So I have to give her a medicated bath for the next three days, along with a couple antibiotics for 2 weeks, and Apoquel.
He says in 3 days we should see night and day difference in her itching.
Check up in 2 weeks to look at her skin and weight.
There is no going inside the vet. They come get her out of the truck and take her in. So new people new place she did not want to leave the truck without me. Once she was out she was golden. Vet mention right off the bat how sweet and friendly she was.
He was surprised to find out we had only had her 3 weeks.
She is pretty tuckered out from visit and bath.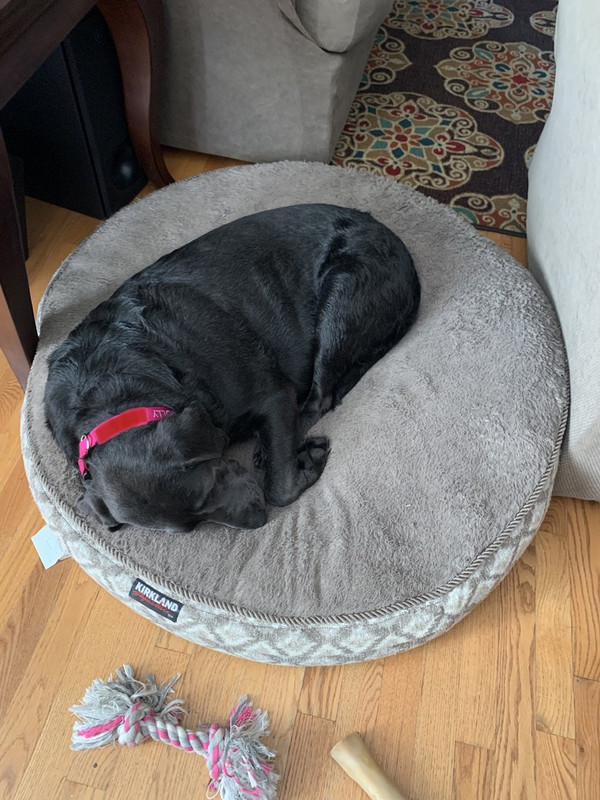 --------------------------------------
Everybody's got a blank page. A story they're writing today. A wall that they're climbing. You can carry the past on your shoulders.
Or you can start over.
Regrets, no matter what you goin' through. Jesus, He gave it all to save you. He carried the cross on His shoulders. So you can start over.
~NF RealMusic~