So the paycheck thread made me want to start chatting with Dave7378, Black92, and outnumbered about bikes.
I was going to start this off as a 20" only thread, but then realized that there are probably only a couple of us that still ride a 20" bike. Mountain bikes, road bikes, all you big wheel guys, post up!
What did you ride as a kid, back when 20" was the thing? I find it super interesting to hear of the bikes that people had as a kid.
So post up pics of your bike and let's chat about them!
Bikes of the past:
Team Murray
Some off brand freestyle bike with pegs welded to the frame.
A few GT.
A well built Elf.
S&M
Hoffman
Kink
Subrosa
A fully built Haro Group 1, SR 2.0. I bought it bone stock.
The only thing stock when I was done was the seat post clamp. The rear dropout was cut to handle a 14mm axle. Spokes and axles were titanium. When the Chris King Aheadset came out, it went on the bike. Many parts were adapted from mountain bikes to this. Double wall Araya rims, Maxxis holy rollers, FSA aluminum 3 piece cranks, titanium spindle on the cranks, Shimano Deore brakes, Peregrine aluminum bars... the list goes on. I traded it for a car to build into a track car when I was 30. So I had over $2k into the bike and I traded it for a $2k Nissan 300zx.
My current setup:
Mostly stock Sunday Scout.
Peregrine aluminum bars. (New old stock) These were so light that when the package arrived, I thought I was ripped off and the box was empty.
The new seats are so damn low, with such a tiny seat post that had to go. I bought an Uno aluminum alloy post and a WTB Koda race seat. I started off with a Selle Stratos seat, but it made my ass hurt. The Koda has a slight bit more padding.
The chain was swapped out for half link chain.
The pedals are some ten year old Deity pedals. These are the lightest and grippiest pedals I have ever had. They do scare the shit out of me, so I won't ever ride without shin guards. If they were to slip and backspin, I feel that they would thoroughly core sample my shin.
The finish on the bike is raw. It's just a matte clear coat to protect the frame from rust. I frigging love the color of this bike. It's quite fantastic.
I'm told that the Odyssey brakes I have are top if the line. Shimano doesn't make the long arm DS brakes that I used to run. Now everything is damned disc. Finding a decent brake has been proven to be a problem.
The only thing I hate about this bike is the tires. Tires on bikes nowadays have grown. They are all fat ass tires. I want some 20x1.75 Maxxis Holy Rollers, but it appears I am looking for the Holy Grail. I think I will settle for some Michelin Country Jr., or possibly a skinwall tire, as I am not supposed to be grinding and doing fun stuff since the arthritis diagnosis of my wrists. Whatever it is, it has to be a good enduro tire, so I can hit a dirt trail as easily as I can cruise the pavement.
The pegs are gone. I pulled them off as I am not supposed to be having impact on my wrists.
Anyways, post up some pics of your bike and let's talk about random BMX, and big wheel (over 20" mountain, and road) biking!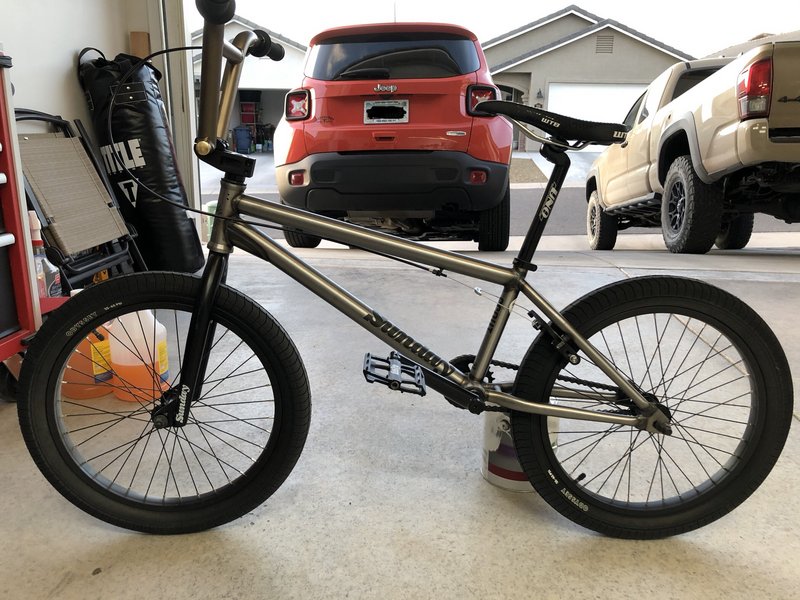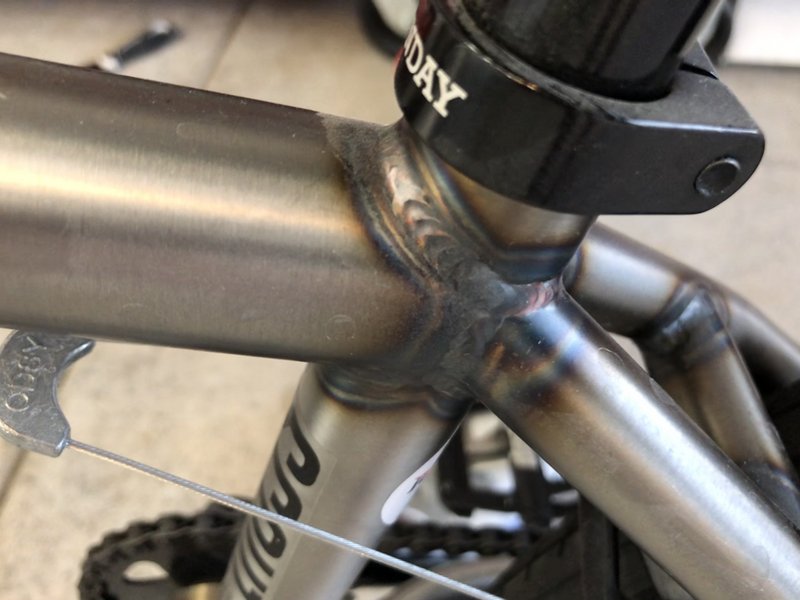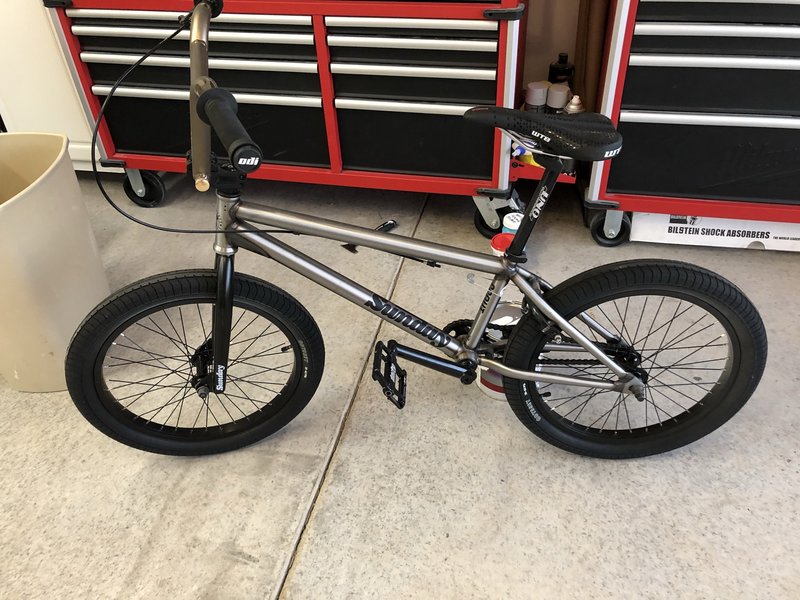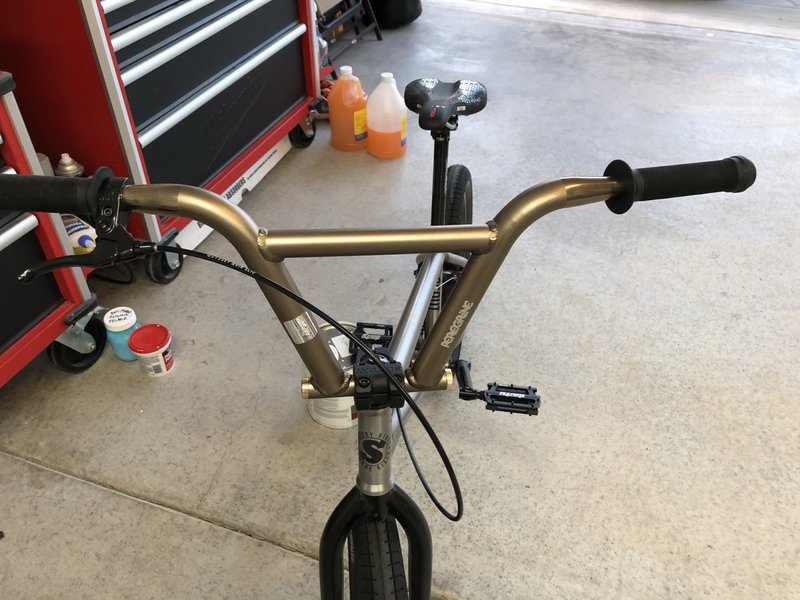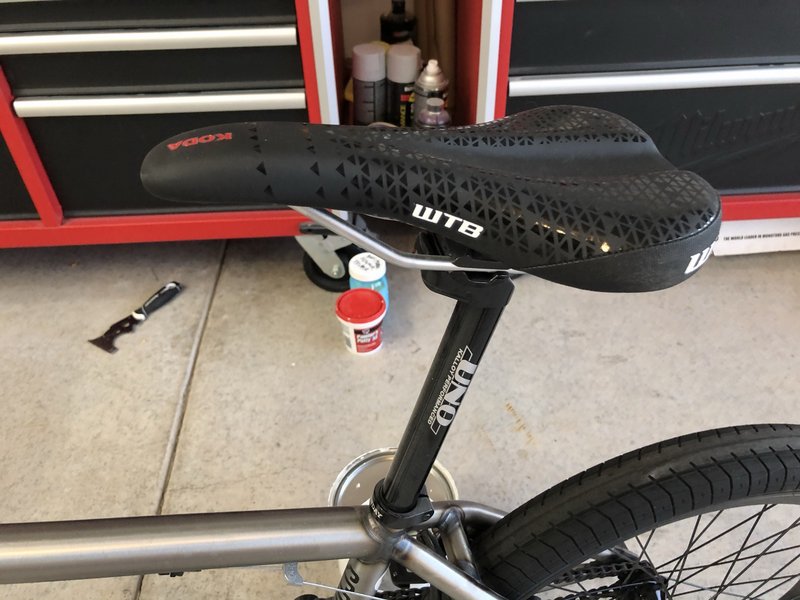 ---
quote:

Balzé Halzé:now I see that you're about as bright as a black hole, and twice as dense. Good lord.
The "lol" thread